Golf made headlines in 2020, first falling victim to the emerging pandemic in the spring, then roaring back to celebrate a most robust season as the game became a popular safe harbor in an otherwise dangerous world.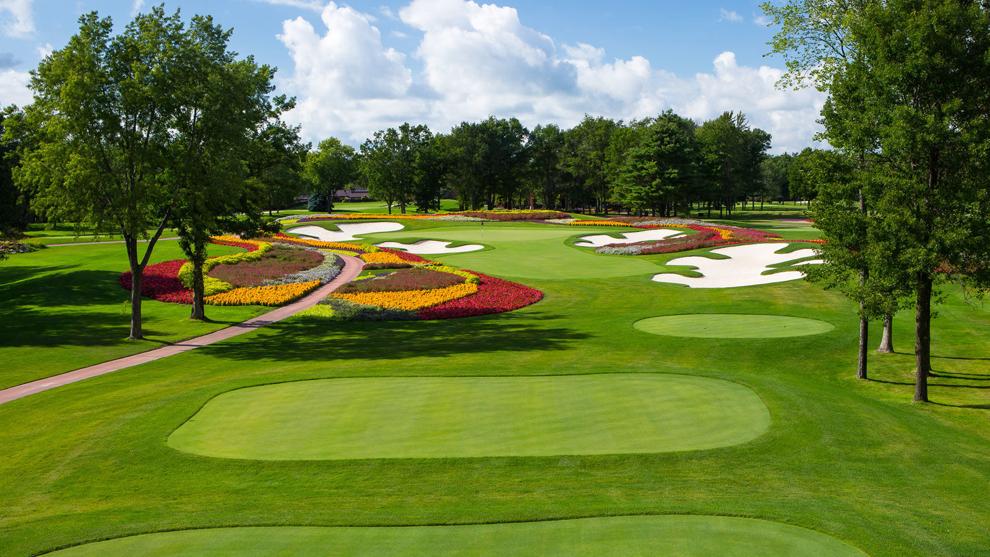 Golf courses made news, as well. Some closed, some changed, others even announced plans for expansion. If there was an emerging trend it was for shorter courses with not nine or 18 holes but however many fit the time, the space and the developer's budget. Here's a look back at some of those golf course headlines.
Some courses simply sat out the season. SentryWorld, Wisconsin's first destination golf course, initially announced it would remain closed until early September in order to protect the citizens of Stevens Point from the spread of the coronavirus. Later, the club announced it would remain closed, along with its restaurants and other offerings, through the end of the year. Plans now call for the pro shop to reopen early in 2021 and the golf course in time for the 2021 season.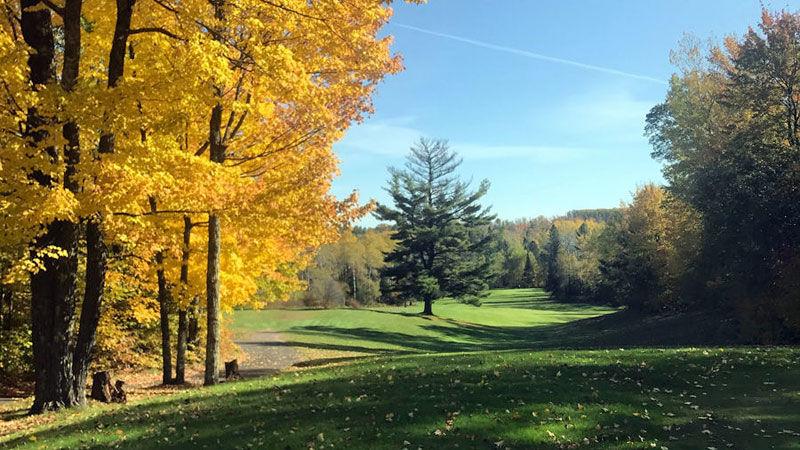 Other courses suffered worse fates. In Menomonie, the owner of Tanglewood Greens Golf Course announced just before opening day the course would close permanently "due to the impact of the coronavirus." In Cable, the owners of Telemark Golf Course and Spider Lake Golf Course had to choose which track to keep open and which to close, and only the nine-hole Spider Lake course survived. At season's end, Telemark's 18-hole layout was receiving basic mowing and maintenance in hopes of attracting a buyer.
And in tourist-rich Door County, the historic 36-hole Alpine Resort Golf Course announced in April that opening for 2020 was just not feasible. The resort had applied for 45 foreign workers but when they could not be hired, owners said the resort could not operate at half-staff and would be shut down. A decision on opening the resort and golf course for 2021 will be made early in the new year.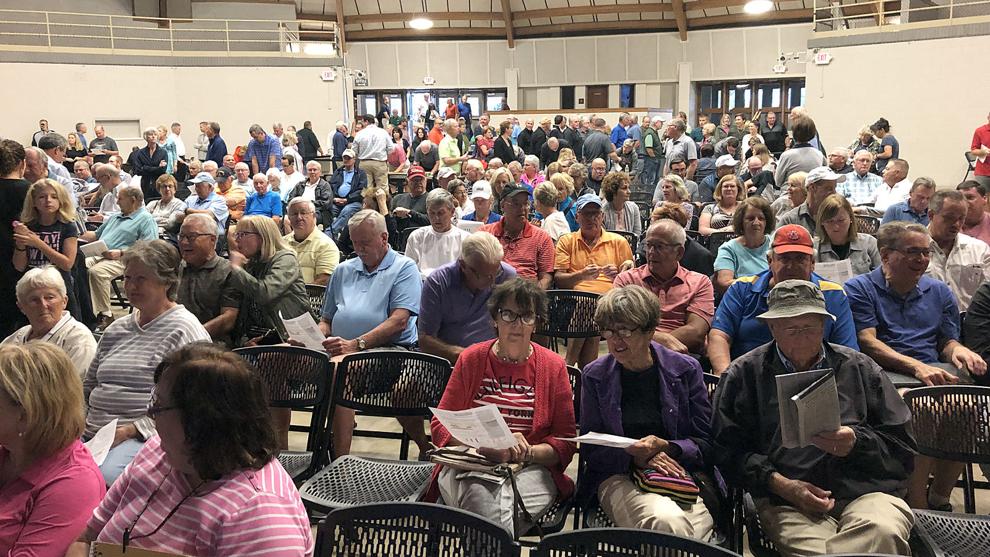 Municipal courses across the state experienced stronger play than usual thanks to the virus, but financial challenges could not be avoided. In June 2019, Waukesha County Executive Paul Farrow, citing ongoing financial losses and heavy infrastructure needs, had announced that Wanaki Golf Course would be closed at the end of the season. Farrow said the decision was emotional but the only choice if the county was to continue to operate its two other public courses. But after strong opposition to closing came from the golf community, Wanaki remained open for 2020 and in June was sold to the Storm Family Group, which has been in the golf business for 68 years. Wanaki ended the season as a municipal course but will open in 2021 in private hands.
In Madison, city officials spent much of the season wrestling with what to do with its four public courses, which had been experiencing heavy losses for many years. A study committee had recommended closing one of the two 18-hole courses at Yahara Hills and finding a new private owner for the nine-hole Monona Golf Course. At year's end, the city's Finance Committee formally accepted the Golf Course Task Force report, while stressing no decisions have been made on closings. Citing a big jump in virus-driven play in 2020, Parks director Eric Knepp said the golf operation would be profitable for the first time in 20 years, though not at a level that would permit paying off years of losses.
Even so, Knepp said, all four of the city-owned courses would remain open in 2021 while officials further study the task force recommendations.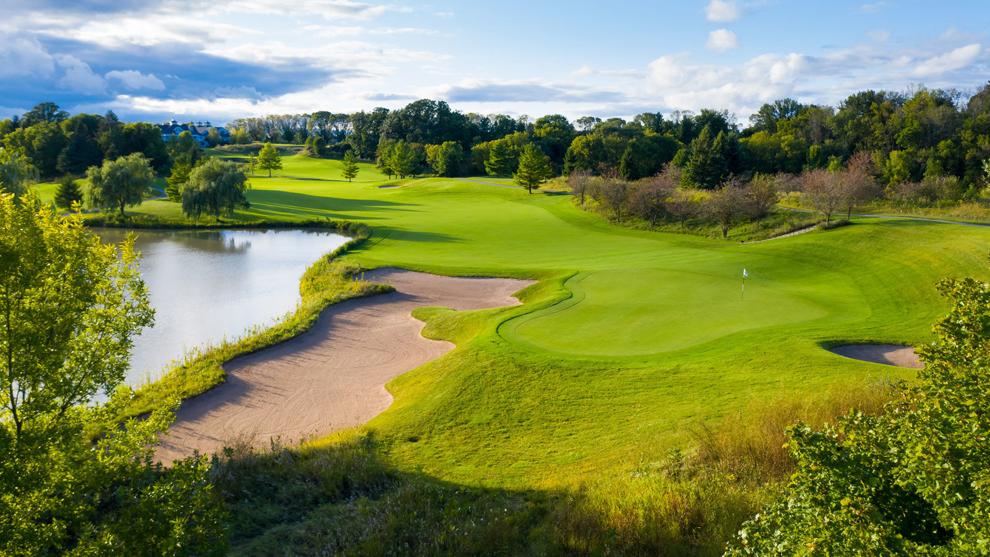 Want happier news? In Sheboygan Falls there was something of a back-from-the-dead story for The Bull at Pinehurst Farms, the state's only Jack Nicklaus signature-design course. Burdened by millions of dollars in debt, the course's previous owners had declared bankruptcy to stave off a sheriff's sale. Virginia George, the bankruptcy trustee appointed by the court to find a new owner, thought she had found one but that deal crashed when the prospective buyer backed out at the last minute. Finally, in June George received an offer from Cedarburg business partners John Dunfee and Randy Groth to buy The Bull for $2.4 million, well below the $4.4 million owed by previous owners to Wisconsin Bank and Trust but sufficient enough to be accepted by the bankruptcy judge. By mid-summer The Bull was again out of court and open for play.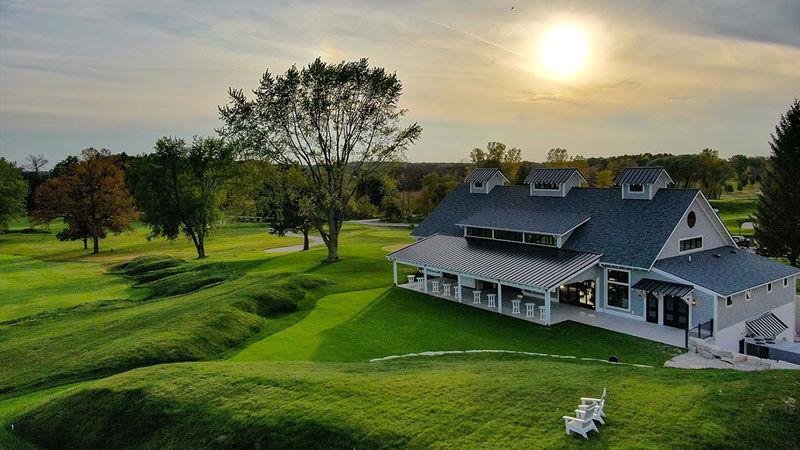 Another comeback story took place at The Club at Lac La Belle, a semi-private club that received new ownership in 2018 and underwent a two-year renovation before reopening in June. The original course is one of Wisconsin's most historic, with roots that date to 1896. General manager Tyler Morse, son of owner Matt Morse, told Wisconsin.Golf the extensive renovation honors the past while preparing The Club at Lac La Belle to host great golf for another 125 years.
Amidst all the turmoil in places, there was inspiring news of new course construction, though it seems that where new designs are involved 13, or even 12, is the new 18. In Wisconsin Dells, Trappers Turn Golf Club began construction of a new 12-hole short course called 12North, after designer Andy North. Slated to open in early to mid-summer of 2021, the layout is designed to maximize fun, whether for serious players who want a short challenge or party-hearty eightsomes playing with a wedge in one hand and beer in the other. And why 12 holes? Because that's what fit.
If that's not enough, Trappers Turn is also developing a fully lit 12-hole putting course located just steps from the clubhouse. The holes will feature lots of undulation and can change "day-to-day depending on the whim of (the) superintendent," Trappers officials said. The putting course will be free for daily and resort guests.
Lucky 13 was the story in Verona, outside of Madison, where work continued through the fall on Pioneer Pointe, where the father-son team of Jeff and Kyle Haen are creating another baker's dozen par-3 course designed for big challenges in a compact space. Forget playing this one with just a wedge; Kyle Haen calls it a "full bag" course. A few holes are muscular enough that they might appear as par 4s when play begins, such as one "par 3" that runs some 280 yards – uphill. Again, why 13? Credit that one to Madison PGA pro Jerry Kelly, who is Kyle Haen's uncle and who favors 13 as his lucky number. It's possible he'll even design a new finishing hole for Pioneer Pointe, which would then use the current design's finishing 13th as a bonus, or bet-settling hole. Play is expected to open in September.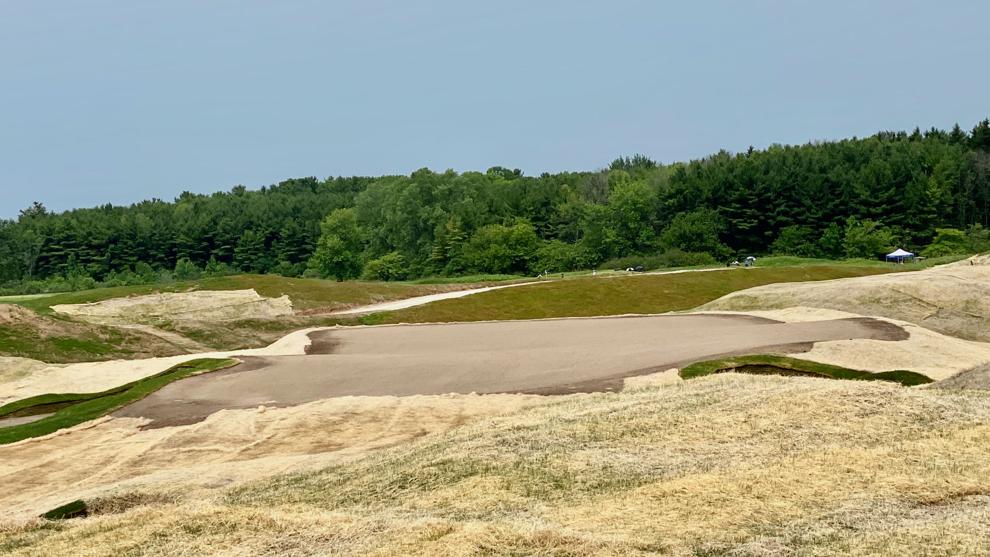 Even Kohler Co., known for hosting major tournaments on its four 18-hole championship courses, is getting in on the short course trend with "The Baths of Blackwolf Run," which will combine a 10-hole par-3 course with a two-acre putting course and – so apropos for a bathroom fixture company – four "baths," or swimming holes, built into the routing. Scheduled for opening in June 2021, the layout will offer enough flexibility that multiple tee boxes will allow players to avoid forced carries over water if they wish, and players heading out to the resort's bigger courses will be able to play a few of the par-3 holes as a warm-up.
In Green Bay, 18 will give way to 13 at The Woods Golf Club on the city's east side. A local developer has purchased a chunk of the current 18-hole course to build single-family houses and condominiums, which will reduce The Woods to a 13-hole layout. The Woods announced on Dec. 1 that "yesterday was closing day in more ways than one" due to the land sale, but that "2021 will reopen with rates for 3 holes, 9 holes and 12 holes," and even for 18 holes if tee times allow for replay.
"We look forward to the changes," The Woods statement said, "with change comes opportunity."
Amid the uncertainty as 2020 gives way to the new year, golf courses across the state can only hope that's true.