When the much heralded Sand Valley golf resort opened a few years back it was said by many to have put lightly populated Adams County on the golf map.
And it did, for jet-setters anyway.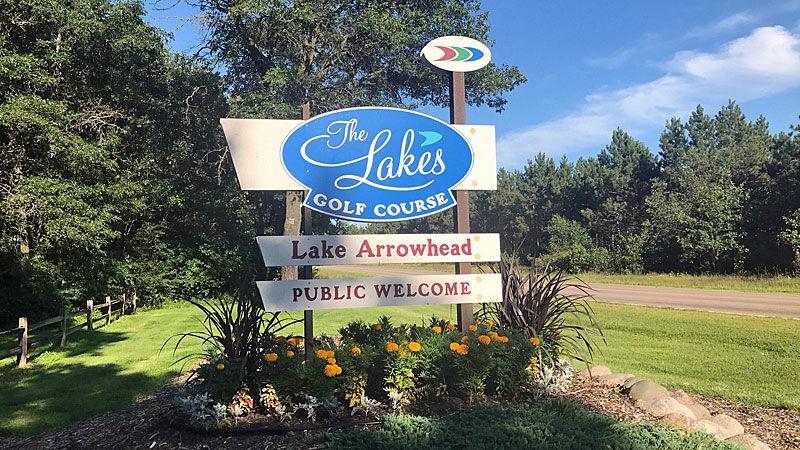 But for serious Wisconsin golfers the area had been a destination for decades because the new resort was developed just a long three-wood shot from the two highly respected courses that are the centerpieces of the Lake Arrowhead community. Today, the Pines course, built in the 1980s, and the Lakes course, which followed in 1998, serve residents of the Lake Arrowhead association while continuing to draw golfers from throughout the Midwest.
"I would say about 50 percent of our play comes from our development" of 1,600 properties, said Joel Barth, general manager and PGA professional. Of the other 50 percent, about 75 percent of players come from 90 minutes away or more, from places like Madison, Milwaukee, La Crosse, the Fox Valley and beyond.
After the Lakes course was added, Barth said, "we became quite a draw. We're a nice centralized location, which plays into our hand," Barth said.
What both groups of golfers find are courses that have been rated highly by national golf publications and which boast bentgrass fairways, large and rolling greens, big bunkers that define fairways and guard greens and, especially on the Lakes course, water hazards that demand to be respected.
Before my recent round at the Lakes, head pro Darryl Sorbo said the ponds really don't come into play very much. That proved mostly true, until the pond fronting the 18th green grabbed my approach shot and left me with a double-bogey finish.
But that hardly ruined a most enjoyable round on a sunny summer Sunday, the kind of experience that makes you want to sign up for another round right away. Which is fine with the folks at Lake Arrowhead.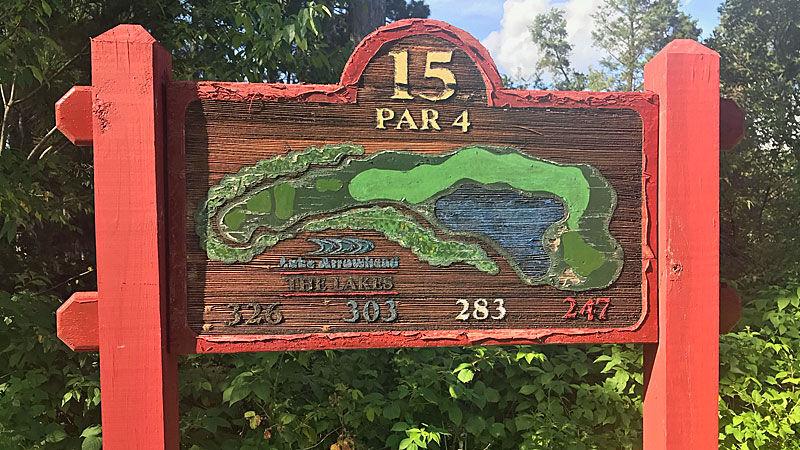 The courses are similar in that "they're both cut right through the pines and central Wisconsin timberland, which is very appealing," Barth said. But there are differences as well. On the aptly-named Lakes course, the greens are a bit more accessible than on the Pines, but there are more water hazards to take on, making it more of what Barth called a position golf course. Both Barth and Sorbo say the back nine of the Lakes course is the best of the four nines at Lake Arrowhead for the diversity of holes, risk-reward opportunities, a drivable (for long hitters anyway) par 4 and a memorable finishing hole with two ponds.
"The variety of holes on the Lakes back nine is stellar," Barth said.
"When people ask which course to play we always encourage them to try them both," Barth said. "You can't miss on either of them."
While it might seem the three golf courses at the Sand Valley resort would be stiff competition – both the Sand Valley and Mammoth Dunes courses won national best new course awards – the reality is that Lake Arrowhead has benefitted from the development. Barth said many players who walk a round at Sand Valley during the morning come to Lake Arrowhead to play another, with carts, later in the day. Lots of groups of four or eight golfers arrive to play twilight rounds after finding there are other quality courses in the neighborhood.
"We've had a pretty successful track record ourselves, but the Sand Valley effect has been nothing but positive," he said.
Of course, 2020 has been a challenge. Many events and outings that had been scheduled earlier in the season were canceled or pushed back until later, Barth said, and that has been tough on food and beverage sales. But the number of daily-play rounds has more than made up for outing rounds lost as golfers enjoy one of the few safe activities available.
"Things have leveled off very nicely. As far as our golf for the last few months, it's been robust. Our numbers have been strong in the golf area. Our June was probably the best June we've ever experienced. It was really good," Barth said, noting reservations for the fall look equally promising.
"It's one of the activities people can do comfortably and be outside," he said, adding that lots of new faces this season suggest more people are coming or returning to the game. "We just hope they stick to it."
The two courses offer multiple tee boxes. The Pines is just over 6,600 yards from its longest tees, while the Lakes course stretches over 7,000 from its brawniest boxes. Four other tees range from 6,585 yards to the much more manageable 5,272-yard front tees.
A number of stay-and-play packages are available. Lake Arrowhead is 13 miles south of Wisconsin Rapids on Highway 13, and 35 miles north of Wisconsin Dells. For more information, visit the website at lakearrowheadgolf.com.