My tee shot on the first hole of Janesville Riverside Golf Course went left, into a stand of mature trees. Of course it did. Had I not been a believer in the merciful breakfast mulligan I might have been good and stymied, but my second drive found only fairway and when I went to retrieve the first from its shady lie I could only think, yes, this is the Riverside I remember.
It had been a long time. I grew up in Janesville and started playing golf there as a teen. We lived on the east side so most of my golf was at the then-new Black Hawk Golf Course, a nine-holer that we could get to on our bikes. But occasionally we would venture west to play Riverside as well, so it was with a sense of déjà vu that I went back this summer to renew acquaintances.
It was everything I remembered. Riverside has long enjoyed a reputation as one of Wisconsin's oldest and best municipal courses, and deservedly so.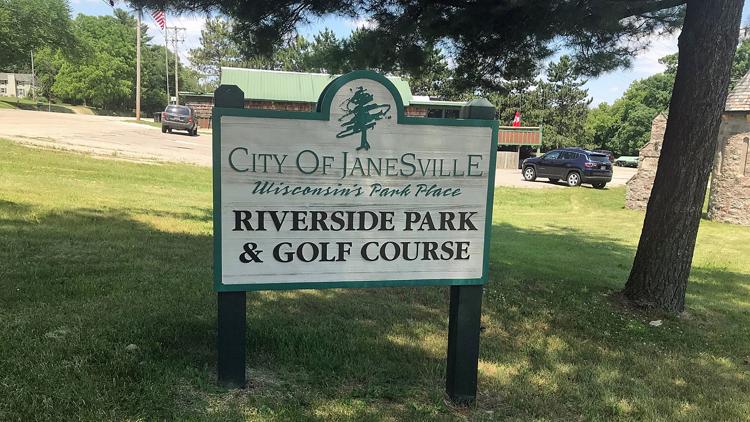 The development of golf in Janesville was truly a community effort. There was such a strong public clamor for a golf course that in 1924 the city provided land along the Rock River in Riverside Park. The gift came without funds to develop a course so a newly formed citizens group financed and built a six-hole layout for $363.45, according to "Tis Fine Land, That," a history of Riverside's early years.
Play was affordable – initially 10 cents for six holes and 25 cents for 18, though rates soon were bumped up – and quickly became popular. By the end of its first year more than 4,500 rounds had been played. In 1926 the course expanded to nine holes and ownership shifted from the founding group to the city. In 1924 nine additional holes were opened and the original nine was rebuilt.
Today Riverside offers four sets of tees ranging from 6,508 yards to 5,069. The course is known for its tree-lined fairways and rolling hills, especially on the back nine, and for a number of stout par 4s that are over 400 yards. Some demand both length and accuracy – the 414-yard fifth hole parallels a highway that is definitely in play for shots sprayed right.
Even the shortest hole, the par-3 12th that stretches just 96 yards from the white tees, is no pushover given the large tree that stands directly in front and the gully in between. The best approach is to hit it high and hope.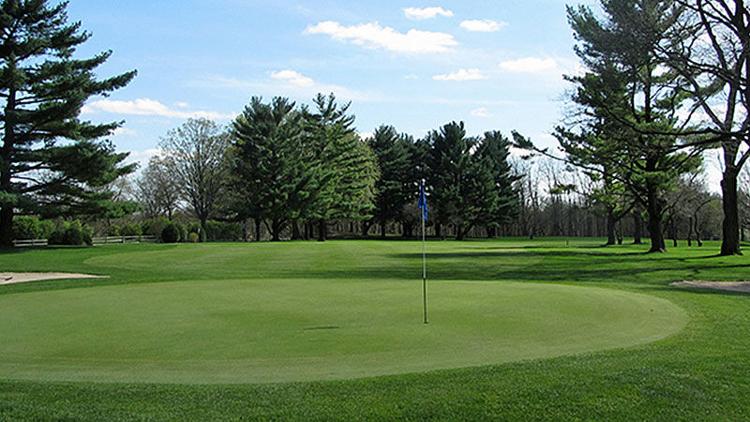 Riverside has a prominence that reaches far beyond city limits because it is the host course for the Ray Fisher Amateur Championship, a high-level event whose past winners include Steve Stricker and Skip Kendall. Former NFL quarterback Tony Romo, a Burlington native, has competed a number of times, including in this weekend's event.
I should have known the Fisher event was at hand because while still in the parking lot a man asked if we were going out to play. Given that we were putting on golf shoes our intentions seemed rather obvious but he was only trying to be helpful.
"The greens are quick," he warned. "The greens are quick."
Forewarned or not, they were indeed quick. Three-putt quick on occasion.
Miles Tucker, who in his first year with KemperSports is general manager of both Janesville courses, said the greens were being sped up for both the Fisher weekend and for a WSGA State Am Qualifier the following day. But he said hosting such tournaments helps guarantee the course will be in good shape for all summer play, and it certainly was in top condition the day I played.
Tucker said Riverside draws golfers from about a 50-mile radius that includes Madison and Rockford who view it as an affordable treat. And while he has only been at Riverside for a few months, he appreciates the visibility and credibility it gets from hosting big events.
"We have a great reputation," he said. "Hosting the Fisher definitely helps.
"It's a great layout with the mature trees. I'd say it's a golf course that's playable for all skill levels. It presents a challenge for all players but it's a fun round of golf."
And so it was.
Read more of Dennis McCann's "Hidden Gems" course features and sign up to receive email alerts on our latest course reviews from McCann and Gary D'Amato. For more information on Janesville Riverside GC, visit www.janesvilleriverside.com.