Not many Wisconsin golf courses can boast links to British golf royalty, but Spooner Golf Club can. The first nine holes of this popular 18-hole course in northern Wisconsin's Washburn County were designed in 1930 by Thomas Vardon, a native of England who was by then living in Minnesota.
Vardon's brother, Harry, was a six-time winner of the Open Championship in the early 1900s for whom the Vardon overlapping grip and the PGA scoring trophy were named. As a golf course architect, Thomas Vardon designed or helped to design some 40 courses in the United States and England; he died in St. Paul in 1938 and was posthumously inducted into the Minnesota PGA Golf Hall of Fame in 2012.
Of course, Vardon's original sand greens were replaced with grass putting surfaces in 1951, and a second nine holes came along in 1983, designed by architect Gordon Emerson. His work blended so seamlessly with the original nine that today it's hard for casual observers to detect the difference, said general manager and PGA pro Fred Friedman.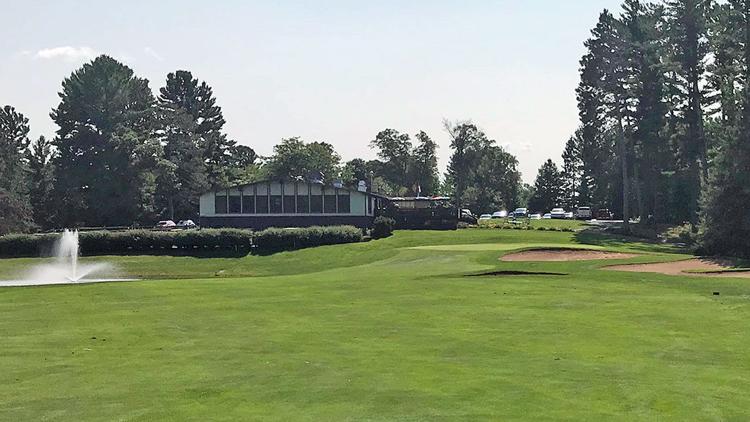 Today Spooner Golf Club can hold its own with any northern Wisconsin golf destination for the quality of golf it offers, the Northwood scenery that surrounds it (there was a bald eagle soaring circles above us on the first fairway) and the excellent conditioning, that last one a true point of pride for club employees. When I had arranged a tee time for my wife and myself on a busy Saturday, Friedman assured me "the course is in great shape!" And when I met the starter on the first tee he offered a few layout tips before adding, "there's a beverage girl out there and the course is in FAN-tastic condition."
They were both exactly right. Fairways were like carpets, roughs were penalizing but manageable and the greens were smooth and true – if also tricky fast when I made the beginner's mistake of leaving my ball above the hole, even after Friedman had warned that leaving it short of the green on some holes was preferable to being above it.
For the most part, the golf course is straightforward, not tricked up in any way, Friedman said.
"It's a fair golf course. Some risk-reward holes, some monsters and some easy ones. It's a real hidden gem. Nobody gets tired of playing it."
As evidence, he said one group of some 40 players has been coming every summer for 42 years, and many who vacation annually on the many lakes in the area include a visit to Spooner every time.
The front nine, with three par threes and par of 35, offers a somewhat gentle introduction to the course. From the white tees (5,642 yards), the par 3s played at 140, 127 and 157 yards, providing an opportunity to put a few low numbers on the scorecard to balance more inflated scores on the monster holes Friedman cited. The short par-4 ninth hole plays directly downhill toward the clubhouse; play your best because those in the grill or on the deck can be harsh judges.
The par-36 back nine offers some of the risk-reward holes – the par-4 11th is just 262 yards but somehow left me with an embarrassing triple bogey – and several more monsters. The par-3 17th hole was one of those, playing 171 yards from the white tee straight up a steep hill. It's 221 yards from the tips and a manly 197 from the blues, as tough a par-3 test as any golfer could want.
Then comes the Vardon-designed 18th, "a wow hole," as Friedman put it. It's a long and pretty par 4 with a fairway that slants steeply from left to right where, no surprise, a ball-sucking wetland awaits errant shots. Playing it far enough to the left for safety adds length but does eventually provide a better angle to the green, which is protected like Fort Knox by the wetland in front. Risk-reward? For many, going for it in two shots is more like suicide.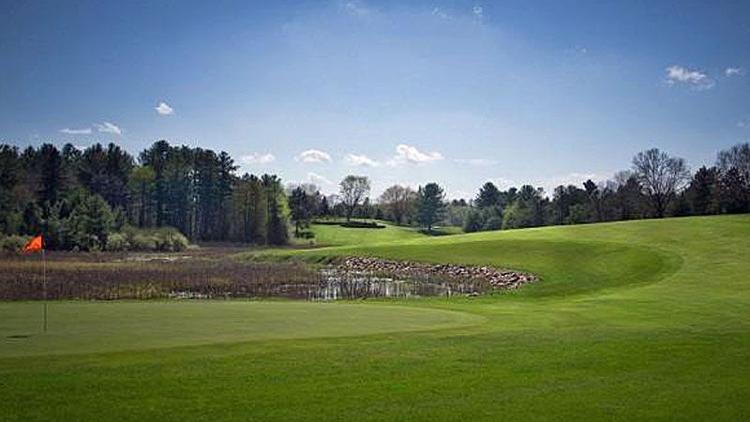 How tough is the finishing hole? For much of the 1950s and 1960s members regarded it as just too hard and didn't even use it. And when the Wisconsin Department of Tourism selected some of the best holes from around the state for its Dairyland Dream 18, Spooner's 18th made the list.
In describing Vardon's creation, the department said, "It must have been a beast to play back in the days of hickory-shafted clubs ... and even with today's technology it still strikes fear in the hearts of many golfers. It's a nerve racking start to the Dream 18."
However tough its monster holes, though, the course has enough variety to make for a truly enjoyable round of golf in a scenic setting. Spooner Golf Club offers five sets of tees ranging from 6,449 yards to 4,893. Stay-and-play packages can be arranged with a number of local hotels or resorts.