Oshkosh Country Club has roots in the community that date to 1899 and has sat quietly at the corner of Ripple Avenue and Highway 45 since 1917.
It was among nine clubs that founded the Wisconsin State Golf Association in 1901. The course where Oshkosh CC sits was designed by Tom Bendelow, who would later add Medinah Country Club near Chicago and East Lake Golf Club in Atlanta to his credits, and drew some of golf's greatest names — Ben Hogan, Byron Nelson, Walter Hagen and Gene Sarazen are said to have all played there during the 1920s and '30s — to see what, for generations, has been one of Wisconsin's best-kept secrets.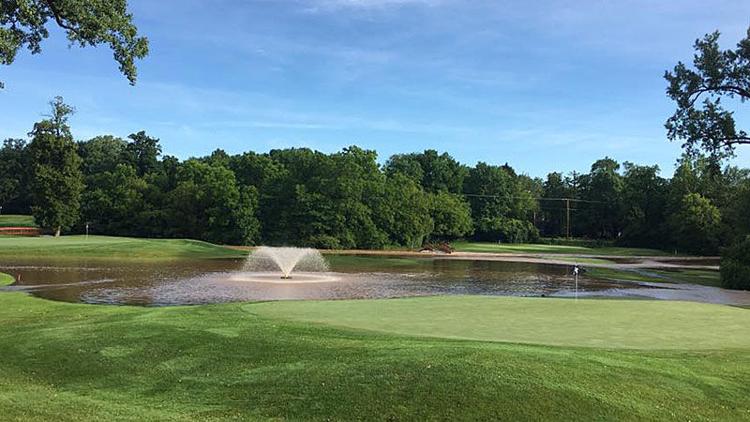 That secret will be let out of the bag on a limited basis in 2020. Oshkosh CC, one of Wisconsin's oldest private clubs, will open tee times to the public for the first time, in the latest change to the club's philosophy and who it aims to serve since Oshkosh native T.J. Rodgers and wife Veleta purchased the club in 2017.
Early last year, the club unveiled massive renovations to the clubhouse and cut the ribbon on TJ's Highland Steakhouse, a high-end restaurant that launched a public dining option at the private club while maintaining a members-only dining room. As members and non-members alike enjoyed the new fine dining option, especially on Friday evenings, club management noticed another opportunity in what they weren't seeing on the golf course.
"Thursdays are extremely busy member days, but we'd be working Fridays, looking out from the patio and it's 80 degrees, beautiful weather and the golf course sat empty," said Donny Sell, club manager at Oshkosh CC. "We kind of started brain-storming at that point: Is it appropriate or can we find a way to sneak public tee times out here on a limited basis?"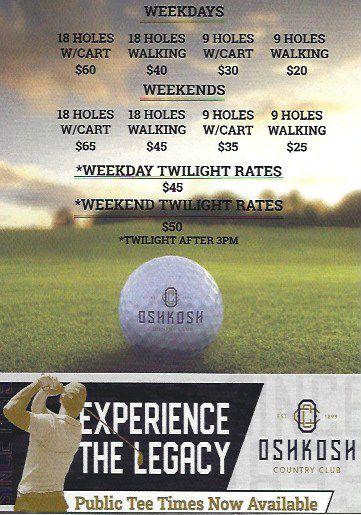 Sell said the club's management team studied pricing and policies in place at other higher-end public courses near the Fox Valley such as The Golf Courses at Lawsonia in Green Lake, Mascoutin Golf Club in Berlin and Thornberry Creek at Oneida near Green Bay. They settled on rates of $60 for weekday play and $65 on weekends including cart with a twilight rate of $45 weekdays and $50 on the weekend after 3 p.m. for tee times not taken by members.
Sell said members will have first dibs at the tee sheet 14 days in advance. All unclaimed tee times would be made available to the public seven days out.
"I'm really happy with where the twilight rates came in," Sell said, adding that late-afternoon play was soft, at best, among OCC members throughout the week. "We didn't have a lot of member play from 3 o'clock to 6 o'clock. Why not give people a good rate, get them out there to try it, Maybe you'll get that (golfer) back as a returning customer who plays on the weekend at maybe a little higher rate or whatever. ... The curiosity effect comes into play with people who haven't been able to play (the course)."
Indeed, Sell knows the club's biggest challenge will be breaking the area golf community of the long-held thinking that OCC is strictly a private club. That has been a hurdle, according to Sell, since offering a fine dining option — featuring an assortment of steak and seafood entrees paired with an extensive wine list — that was first opened to the public nearly a year ago. 
"One of the stereotypes that Oshkosh has with the country club is that it's private," Sell said. "That it's exclusive. ... That you have to know somebody who knows somebody. Now, with our course being semi-private, that's going to open a lot of eyes to find out that TJ's Steakhouse is even there.
"That's part of the battle — letting people know that they can come here."
Of course, by opening both the golf course and the clubhouse to the public, OCC officials hope that some visitors will be inspired to join the club.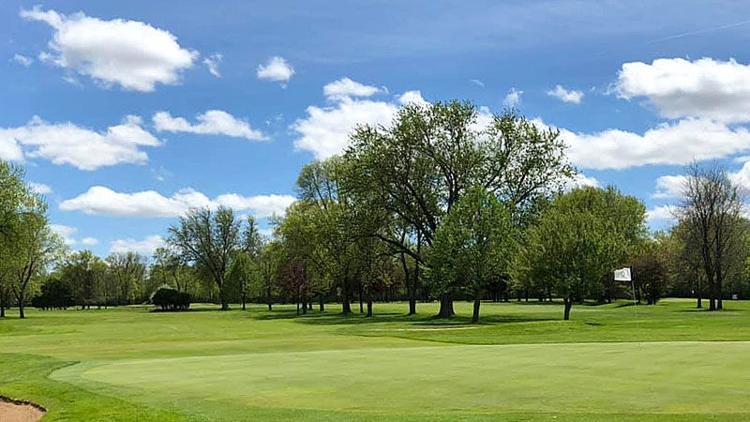 The club has seen significant upgrades since Rodgers purchased it after his 34-year career as founder and CEO of Cypress Semiconductors. While Rodgers and his wife continue to live in northern California, they own TJ's Harbor Restaurant in Oshkosh and attend every Green Bay Packers home game in addition to finding new ways to give back to T.J. Rodgers' hometown.
The clubhouse was shuttered for nearly two years before re-opening as a steakhouse with a Scottish theme right down to its Tartan decor. The club's swimming facility was remodeled at the start of 2019 and Sell believes the $700 annual pool membership is worth the investment for young families.
"In my opinion, it's a real hidden gem in Oshkosh," Sell said. "I'd like more people to see it and they will with public eyes (on the golf course)."
In its heyday in the early 2000s, when OCC had more than 250 members, the idea of public play wasn't even on the club's radar. "I'm sure everyone wanted it to stay private and a little bit of me did, too," Sell said.
However, golf in the Oshkosh area received a bit of a wake-up call in 2019 when Lakeshore Golf Course, the city's long-standing municipal course, closed with 35 acres of the land sold to Oshkosh Corp. in an effort to keep the industrial vehicle builder in the city. The course sat on the site of what in 1899 was Algoma Country Club, the club that changed its name to Oshkosh CC when it moved to its current location in 1917.
Oshkosh still has three public golf courses in Westhaven, Far Vu and Utica. However, OCC's transition to a semi-private facility is also the latest in a trend throughout Wisconsin of once exclusively private clubs in medium-sized cities opening at least some of its tee sheet to public play.
"I still consider ourselves to be a private club with public benefits," Sell said at the recent Chicago Golf Show, where the club had a booth. "That's how we want it maintained. 'Experience Excellence' is kind of the motto we have in the steakhouse.
"'Experience the Legacy' is kind of our marketing kick (with the golf course). There is a huge legacy with Oshkosh CC. We're one of the oldest country clubs in Wisconsin. Now everyone can be a part of it."