SHEBOYGAN FALLS – Randy Groth and John Dunfee were standing outside the clubhouse at The Bull at Pinehurst Farms on Thursday when a golfer walking to the parking lot stopped in his tracks and turned around.
"Thank you, guys," he said. "Thank you very much."
As the golfer turned and walked away, Groth smiled and said, "We're getting that a lot."
It was opening day – or more precisely, reopening day – at The Bull, which had been closed since last season, when the previous owners were found in default of their bank loan. Groth and Dunfee, longtime friends and businessmen from Cedarburg, bought the Jack Nicklaus Signature Course for about $2.4 million last month.
They immediately rehired many former employees, including superintendent Pat Shaw and PGA professional Scott Evans, who had retired. The staff then worked at a feverish pace to get the course ready for play. It had been maintained at a bare minimum by the bank, but Shaw and his crew whipped it into shape in a little less than two weeks.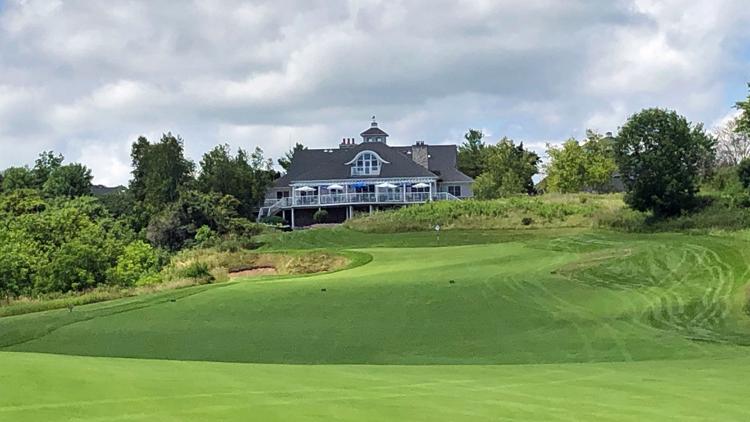 "The greens have sped up even since Sunday," Dunfee said. "Pat has been working really hard for the past two weeks. And so, the greens were rolling pretty good this morning. Not what they're going to be, but significantly better than they were on Sunday."
The parking lot was only about one-third full, mainly because the course's website is being redone and won't be back up for another week or two. Golfers showed up mostly by word of mouth.
"People are tremendously happy," said John Pausha of Sheboygan, who has worked as a starter and ranger at The Bull since the course opened in 2003. "There's a lot of people who have been waiting to come back to play. All the employees that came back are happy to be back on staff, including me."
Groth and Dunfee had no plans to own a golf course until The Bull essentially fell into their laps, and they have much to learn about the business. But they are enthusiastic and determined to bring out the best in the highly regarded course and its underutilized banquet facility.
Their main competition is almost directly across the street: Kohler Co.'s 36-hole Blackwolf Run facility.
"We're going to make this a beautiful golf course and banquet facility again," Groth said. "It was a beautiful golf course before, but we're going to make it even better. We know we're not Blackwolf and Whistling (Straits). We don't have that mystique. But we have as good a golf course, I think, as they have over there."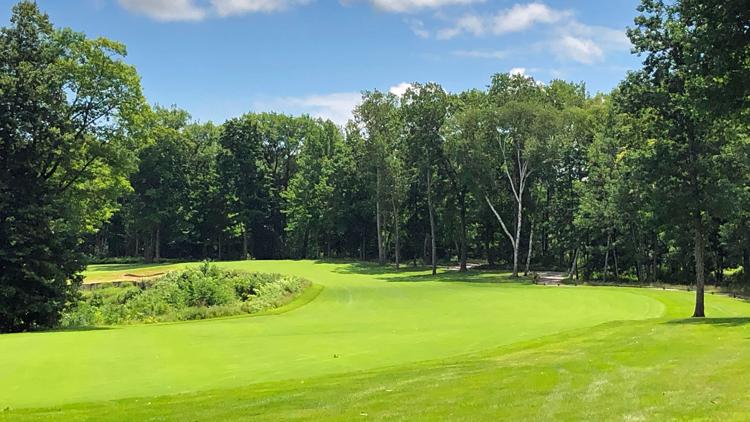 The previous owner, David Bachmann Jr., put his heart and soul into The Bull but couldn't make a go of it financially, even with a superior product. What will be different this time?
"Part of the problem was they had so much overhead," Dunfee said. "They've got damned near $20 million buried in this place and we don't. We have a significantly smaller nut, and so therefore with the price structure we can make it (profitable). I'm confident about that.
"And I think we can do better with the event hall than they've done in the past. We've got a really good event coordinator now and there's going to be a pent-up demand from this past year of COVID. We're going to have a lot of business going through that event hall. If we get the two of them together, we can make some money."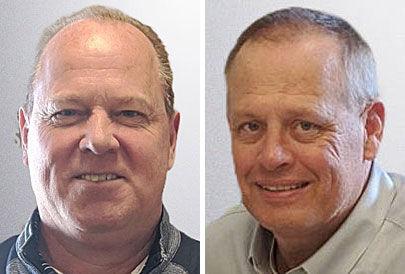 Rates for 18 holes are $79 for Wisconsin residents and $99 for non-residents from the first tee time to 3 p.m. Monday through Wednesday; after 3 p.m. the rates drop to $59 and $69, respectively. Thursday through Sunday, the rates are $99 and $125 from open to 10 a.m., $79 and $99 from 10 a.m. to 3 p.m., and $59 and $69 after 3.
In the short term, the bunkers will get new sand and some dead ash trees will be taken down, but Dunfee doesn't think the course needs a major overhaul. It's long been regarded as one of the most scenic and challenging courses in the state and has been a tournament venue for the Wisconsin State Golf Association and the Wisconsin PGA Section.
"We're not doing any structural changes to the course except possibly softening a couple holes," Dunfee said. "But we're not making any rash moves because I personally love this golf course. Could we make it a little easier in a couple places? I guess I'd have to be talked into it, but maybe."
Evans, a longtime Wisconsin pro, including a long stint at Brown Deer Park in Milwaukee, had to be talked out of retirement. Once he met Dunfee and Groth, he was back on board.
"I was 100 percent committed to remain retired," Evans said. "Randy and John called me and I told them, 'Guys, this retirement thing is working pretty good for me. I have no interest.' We talked a little bit. I'm going to be 61 next month, and 80 hours a week is not charming anymore.
"They said, 'Maybe we can work something out where you're not working 80 hours.' We're going to have some good support staff, so I don't have to be here all the time. I'm excited. These guys are terrific guys. Until I retire the next time, the final time, it's going to be fun."
---
More information: Check The Bull's Facebook page or call 920-467-1500 for updates or to make a tee time.