The city of Madison Parks Department threw a party for its golfers over the weekend, opening the clubhouse at Odana Hills GC and looking past the snow-covered ground to celebrate the upcoming season with games, prizes, instruction and more.
"72 holes. 4 courses. Steps from your front door!" the invitation declared.
But a haunting question shadowed the festivities — for how long?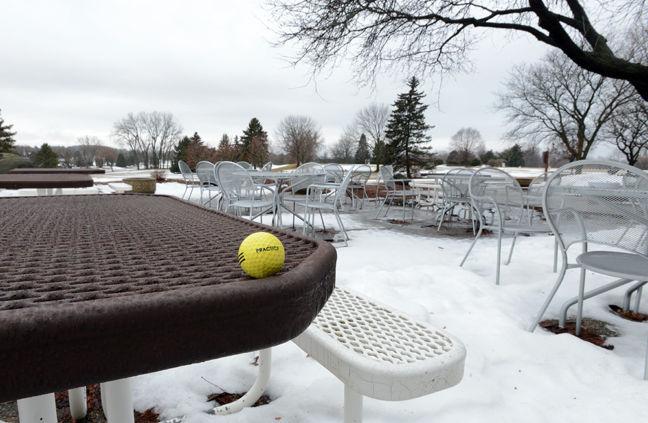 For months, elected officials, parks department staffers, golfers and other interested parties have been wrestling with the so-far intractable question of what do to with a portfolio of golf courses that has been losing money for years. Mayor Paul Soglin strongly opposes giving more money to city courses, so in the absence of a check-writing angel who could make the problem go away — and no one is anticipating that — officials must decide in the next few months whether to close some of the city's four courses in an effort to staunch losses.
And if that does occur, which courses would be sacrificed and which would be saved?
It's not an easy decision, and even after months of studies, reports, public hearings and committee meetings, there is no consensus on what to do, said parks director Erik Knepp.
"I don't know if we're much closer, honestly, from a policy standpoint," he said, knowing that the clock is ticking on preparing the department's 2019 budget for the Common Council. "I would say we need to have a plan in place for 2019…and it would be a good idea to have a direction by June."
It may not make Madison officials feel any better, but in what should be the quiet of golf's off-season theirs is not the only Wisconsin community that has struggled with what do do about underperforming, money-losing municipal golf courses.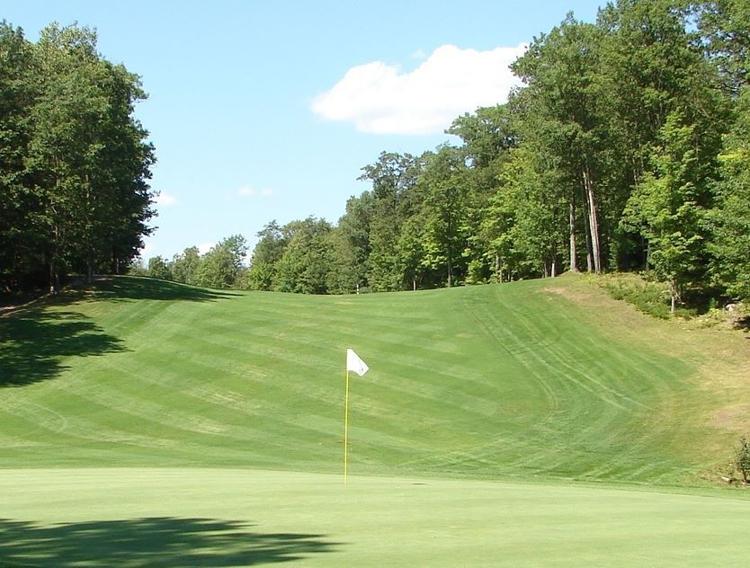 In Rhinelander, where continued losses at the city-owned Northwood GC finally forced a similar reckoning, the city fired longtime golf pro Dan Buckley, terminated a lease with the club's restaurant operator and hired an outside company, Green Golf Partners, to manage the operation in 2018.
And in Oshkosh, the city sold part of Lakeshore Municipal GC to the Oshkosh Corp., which will use the property to build its new corporate headquarters. While the course had its share of passionate fans, said city manager Mark Rohloff, the undeniable facts were that play had declined by 40 percent in the last 25 years and "it was clearly not going to be able to sustain itself."
And while other potential suitors had eyed the desirable location for retail or other uses in the past, it was only when weighed against the needs of the city's largest employer and most prominent corporate citizen that the course lost out.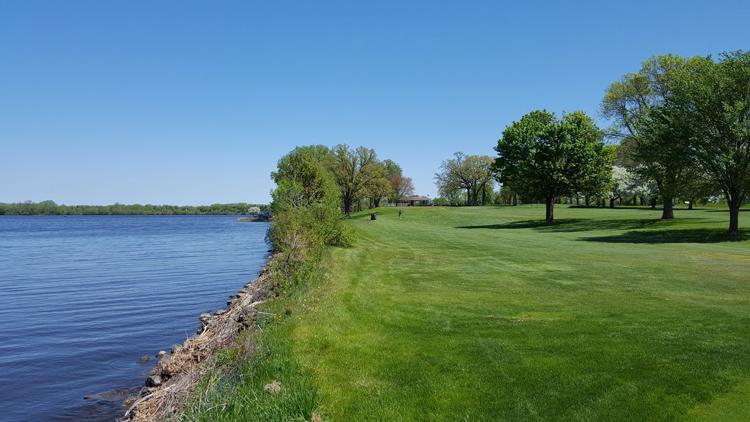 "The golf course has been there 90 years," Rohloff said. "The Oshkosh Corp. has been here 100 years."
Are munis on the decline?
The circumstances in these three cities — one a small, mostly blue-collar community in the piney Northwoods, one a mid-size city on the shore of Lake Winnebago and the last Wisconsin's second-largest community — differ in the details, but the underlying issue is consistent. There are not enough golfers playing, and paying, to make their municipal courses succeed.
In Madison, a report prepared as part of the city's discussion found the golf course market was over-built even as projections are that the number of golfers will continue to decline. Further, city golf courses have more competition today than when the city's last course, the 36-hole Yahara Hills GC, was opened in 1967.
According to the report by Edgehill Golf Advisors, the number of public golf holes in Madison had jumped from 162 in 1999 to 351 in 2014, while at the same time there were "considerably fewer" golfers in the 18-44-year-old age group than there were older players who tend to play more. On top of those depressing statistics, the Madison courses have millions of dollars of capital needs, including some $4 million at Yahara Hills alone.
Given all that, assistant parks director Charlie Romines was quoted as saying, "I think this report pretty well ends any discussion of having 72 … holes or even the rationality of trying to sustain that level of supply."
But the apparent options — closing the nine-hole Monona GC and selling the land for development, closing 18 holes at Yahara Hills or closing all 36 hole at Yahara Hills — are all painful for a city that prides itself on its parks.
Knepp acknowledges that Madison ignored the looming trouble signs for municipal golf for far too long, making the inevitable crunch time that much more torturous.
"There's no doubt in my mind that the right time to have had this conversation was in 1985," he said. "When you had that high percentage of market share would have been the time … and we didn't do that."
The debate in each of the three communities, and likely wherever else city-owned courses are struggling financially, raises the issue of whether local governments should even be in the golf business, especially when competing against privately owned and operated courses.
Knepp said newer private courses were built with more amenities than the city's courses could offer and it is obvious now that the city's courses were developed with "no real plan for capital investment."
"Municipal golf, to be successful, needs to be reinvested in," he said. The question he is wrestling with as parks director "is, do we need to close holes to (begin) that reinvestment?
"I'm not saying we have to close holes but, without a subsidy, we do need to close holes."
New perspective at Northwood GC
In Rhinelander, the ongoing losses at Northwood GC, which opened in 1989, prompted the hiring of Green Golf Partners to review the golf course operation and recommend solutions. Its conclusion was painfully ironic — the course is a gem, but it was built in the wrong place.
"It is, without question, one of the finer municipal courses in the United States. The challenge is it is built where it is built — Rhinelander, Wisconsin," wrote Matt McIntee, who grew up in the Northwoods. "The surrounding demographics are not rich. You do not have 500,000 people and 40,000 golfers … you're lucky if you have 3,800 golfers."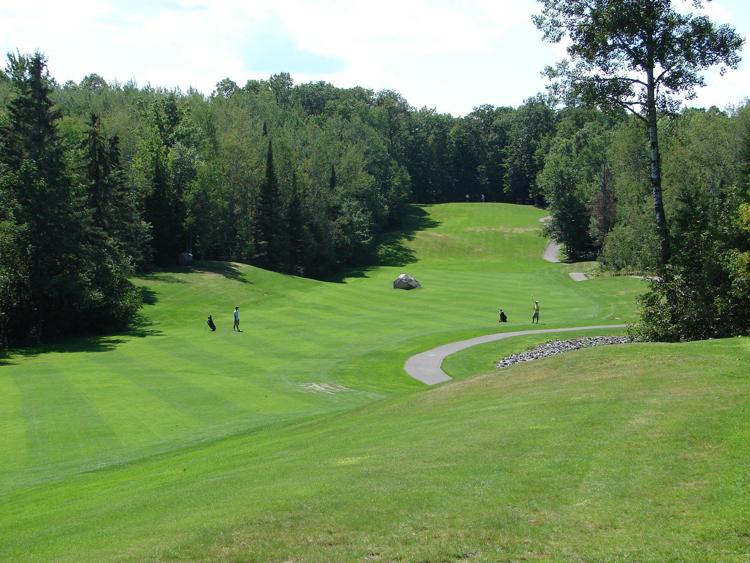 And while Northwood was the only city-owned course in Rhinelander, there were plenty of golf options within a short drive. Eagle River, he said, had a stronger tourist base while Watersmeet, on the Wisconsin-Michigan border, had a casino as an additional draw for visitors.
"You all, in my opinion, have the best golf course," he told the city, but added a city with municipal golf has to act with the best interests of all residents, not just its golfers.
Closing Northwood was an option, city administrator Keith Kost said, but was not seriously considered because it would have prevented recouping any of the losses accumulated over the years. He favored the approach of hiring an outside management company because "unfortunately, municipalities are not in the business of running golf courses (successfully)."
And now that Green Golf Partners is ready to take over for the 2018 season, Kost is optimistic about the future.
"I think it's a very positive step," he said. "I see nothing but positives going forward."
McIntee, whose company has long managed New Berlin Hills GC, will take over operation of three Racine municipal courses this year, in addition to managing courses in several other states. He said an outside manager can bring professional expertise that municipalities often don't have.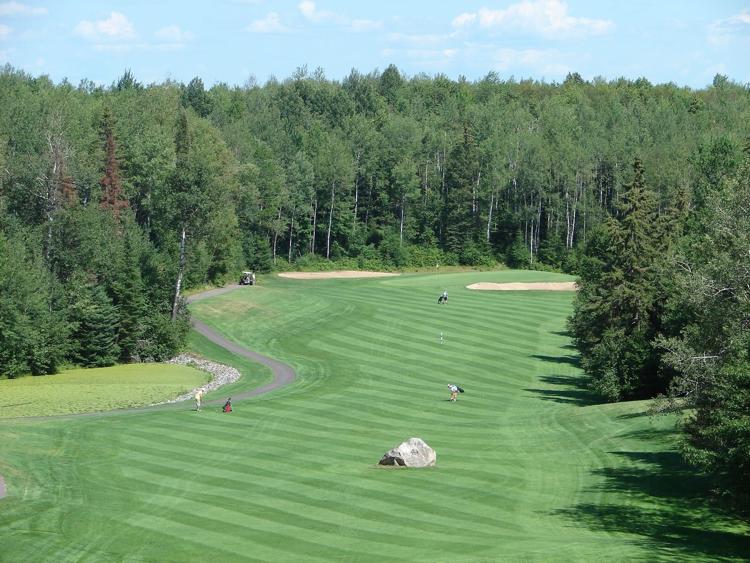 "On the positive side, municipalities have a strong desire to offer golf at an affordable rate to (residents). They really do." But, he added, echoing Madison's Knepp, any municipal golf course has to have a longterm plan for reinvestment in facilities, conditioning and other needs.
Still, he is similarly encouraged that Northwood's dilemma is fixable.
"It is, it really is. There's a number of things that just weren't the way they should be. They weren't that far off. The current economics are not horrible. It just definitely needs some TLC, there's no question about it."
End of an era in Oshkosh
Back on the shore of Lake Butte des Morts, the decision to sell Oshkosh Corp. a 32-acre chunk of Lakeshore GC left the city with the question of what do do with the remaining nearly 70 acres of prime property. And the tentative answer is yet another discouraging sign for municipal golf.
While some had advocated for development of an executive-length course, the Oshkosh Advisory Park Board voted 5-2 earlier this month to use the remaining acres for public recreational use, not for golf. The decision grew out of a city-run online poll that found strong support for a park for everyone, not just for golfers. The Oshkosh Northwestern reported that among more than 1,000 respondents, 72 percent favored a park while just 28 percent favored a nine-hole golf course.
At a public meeting on the property's future, one Plan Commission member said the city was "deficient in park land." 
Clearly, "the golfing ship has sailed," said Plan Commission member David Borsuk. "There are plenty of options in this community, nearby options, to utilize golfing facilities." And Advisory Park Board member Bill Miller said building another course to compete with others already available would be "the worst use of taxpayers' money in the history of the city."
Rohloff, the city manager, said he could understand the anguish of golfers who grew up playing at Lakeshore or who have other fond memories of the venerable layout.
"It's an outstanding location and I can understand why any golfer would hate to lose it, but you have to look at it in its totality. As I look at it in retrospect it was only the Oshkosh Corp's (need) that would have tripped it against the golf course. Unless you've got a project like the Oshkosh Corp., it's tough for a municipality to pull the plug.
"(In the end), it wasn't about golf, it was about economic development. It was truly a once in a generation chance to so something (great) for the community."