The Wisconsin State Golf Association has split its new America's #1 Golf Internship between two players with a passion for sharing the game, one a familiar name, the other a familiar face, at least to his 88,000 Instagram followers.
The lucky pair are Patrick Koenig, 41, of Laguna Beach, Calif., and Madison native Bobbi Stricker, 22, who were selected from the hundreds of applicants from 25 different states who sought any golfer's ultimate summer gig. For 10 weeks, they will play some of Wisconsin's top courses for free and get paid for their creativity in promoting them on social media.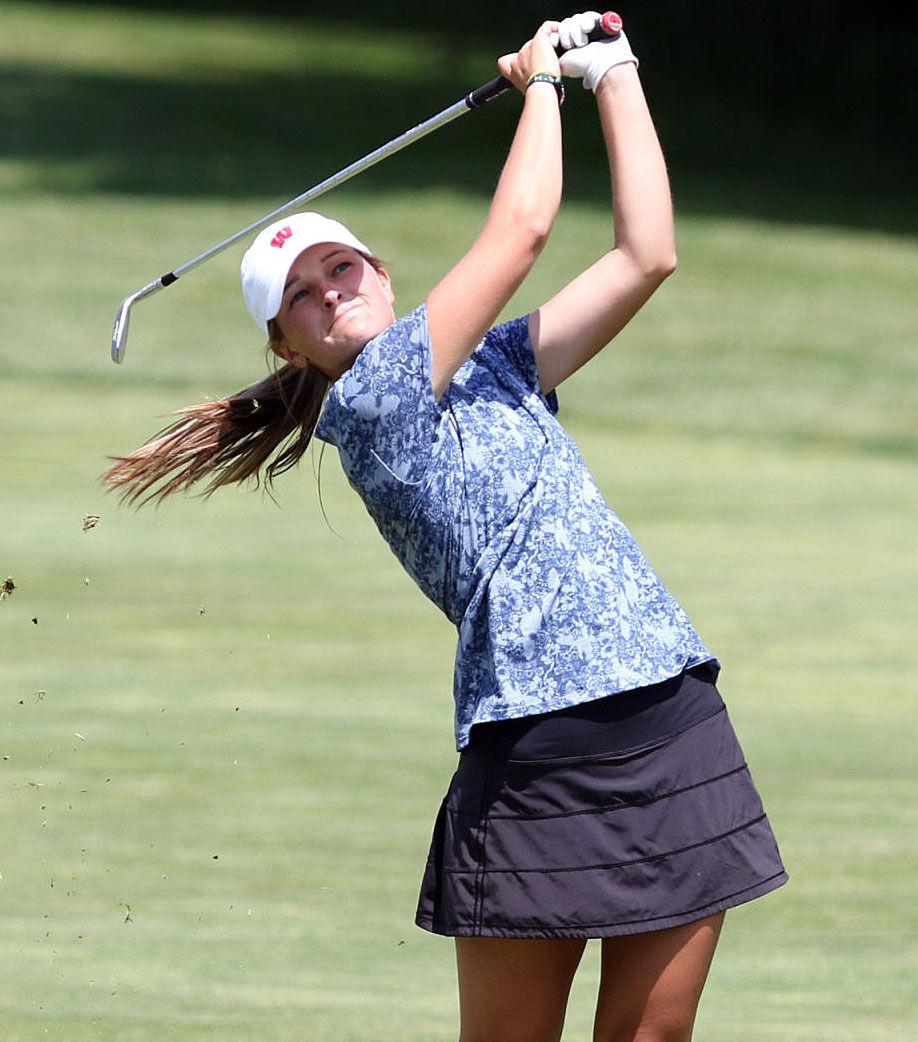 Stricker is the latest member of her golf-oriented family – her father Steve Stricker, most notably, is a longtime PGA Tour professional and current Ryder Cup captain – to take a job in the game. She graduated in early May with a degree in journalism from the University of Wisconsin-Madison, where she competed on the women's golf team. She finished 24th at the Big Ten Championship while shooting a collegiate-best 70 in the second round, and also was a 2021 Big Ten Sportsmanship Award honoree.
Koenig is, simply, a golf junkie. He left a career in sales in 2018 to travel the country in an RV while playing golf to raise money for First Tee. In his year on the road, Koenig played 405 different golf courses with 793 different partners before ending his year with the presentation of a $20,000 check to First Tee-Seattle.
He has since become known as a top golf course photographer. The internship, he said, will allow him to showcase the beauty and variety of Wisconsin courses to a wide audience.
"I'm proof you're never too old to be an intern," Koenig said.
Not surprisingly, he was just getting into an Uber in Miami to go off for a round of golf when first contacted by Wisconsin.Golf.
When the novel internship was announced earlier this year, it was expected that the job would go to one person. Rob Jansen, WSGA executive director, said response to the position was "beyond anything we expected. Bobbi and Patrick both have such a passion for the game and for Wisconsin golf that we couldn't pick just one, so we hired them both."
For Koenig, the marathon of golf will feel familiar. When news of the internship spread on Twitter this spring, "I got about 20 people who sent me the opportunity because it was very similar to what I did (before)," he said, and the decision to apply was a no-brainer. In his application, he included both serious and light-hearted content, even noting that his ex-wife could testify to his passion for golf.
"This is unbelievable," he said. "If anybody pays you anything to play golf you've got to do it. The possibilities with 50 courses in 50 days in a state as chock-full of courses as Wisconsin is … it will be fun."
Koenig will begin his tour July 14 with a round of golf at Brown Deer Park Golf Course in Milwaukee, followed by golf on some of the state's most highly rated layouts but also at more out-of-the-way courses. Koenig said he is especially eager to get back to Lawsonia Golf Links, which he has only played once, and as a photographer can't wait to return to SentryWorld and its colorful flower hole. He expects to post photos and blog about his experiences on social media so others can go along vicariously.
"I have often said (Wisconsin) is the best state for public golf," he said, acknowledging it is a debatable claim. "What I'm really looking forward to are (courses), people call them hidden gems or lesser-known places. I've been a big fan of Wisconsin golf for quite a while."
Instead of driving a 26-foot RV and staying in various parking lots at night as he did in 2018, this summer he will be driving a car and staying in motels while attempting to play at least 50 courses in 50 days. With extended summer daylight as an ally, he expects multiple rounds might be possible on some days. And, as he did on his RV tour, Koenig is hoping to play with as many different partners as possible as he tours the state, sharing all of his experiences on his website and social media.
Stricker said her coach at UW-Madison first alerted her to the WSGA intern search but that she initially "blew it off" because the idea of 50 rounds in 50 days, as it was promoted, sounded so daunting. But she said Jansen was open to adapting the job to fit her schedule – she also plans to compete in the Wisconsin Women's State Open and State Amateur in addition to trying her hand at the Symetra Tour Qualifying School in August – and playing a more limited intern schedule was workable.
Plus, she said, she will have time to watch her father play tournament golf and prepare for the Ryder Cup in September. In addition to playing top tracks she has not seen before, including Whistling Straits and the Sand Valley courses, she is looking forward to playing SentryWorld because "my dad won something there when he was an amateur or a junior." She will play her first round June 1 at Erin Hills.
"I want (my summer) to be all golf-focused," she said. "To do this and be able to play these courses in my state … it's going to work out great."
Like others in her generation, Stricker has embraced social media, even if she had to explain her new job to her grandparents who said, "You're posting on what?" She has been using Instagram and Twitter since high school but said her focus in writing for WSGA will be more about shared, or shareable, experiences and not purely personal content. And she is already following Koenig's social media to pick up tips for the summer.
"He's so good at it," she said. "It's like a job."