In a surprising late development, Milwaukee businessman Scott Molitor has withdrawn his offer to purchase The Bull at Pinehurst Farms, leaving the financially troubled Jack Nicklaus signature golf course in Sheboygan Falls in limbo once again.
Both the bankruptcy trustee appointed to oversee the sale and the attorney for Wisconsin Bank and Trust, which had agreed to accept Molitor's $3.1 million offer despite being owed some $4.2 million by The Bull's previous owners, said the decision came with no warning and little explanation.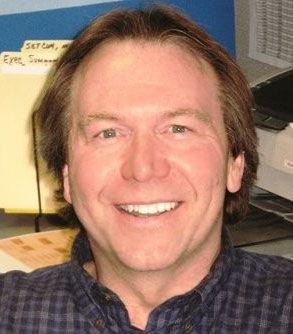 Molitor's offer to purchase The Bull had been scheduled for a hearing in federal bankruptcy court on Tuesday and closing was expected to be completed by April 30, in time for the golf course to open for the 2020 season. But bankruptcy trustee Virginia George said she was informed by a letter earlier in the week that the two companies Molitor had formed to buy the golf course and other property were withdrawing the offer.
The letter said the buyers were "not satisfied with the results of the due diligence" conducted after the offer was made, but there was no explanation of what those concerns were.
George called it "a huge setback at the last minute."
"It's very disappointing … completely out of the blue, and 180 degrees from where we were the last time I talked to their lawyers."
Richard Hahn, the bank's lawyer, similarly said "it came out of left field for me as well. It was just a significant and unwelcome (development)."
The Bull at Pinehurst Farms, commonly known as The Bull, opened in 2003 on property that had once been a prominent cattle-breeding business. The first Jack Nicklaus signature design in Wisconsin, it found a place on many best-course lists but struggled financially through the years. Its principal owner, David Bachmann, was able to avoid foreclosure in 2011 but last fall was found in default on loans to Wisconsin Bank and Trust. A sheriff's sale scheduled late last year was canceled at the last minute when Bachmann's group filed for bankruptcy. In a statement at the time, Bachmann attributed the action to a general downturn in the sports and hospitality industry, the inability to charge sufficient fees to cover escalating expenses and consecutive years of bad weather.
Molitor's entrance onto the scene appeared to be the lifeline the golf course needed. A spokesman for Kemper Golf, a management company Molitor brought in to help with due diligence and course maintenance during the transition, had said Molitor had not been looking to get into golf course ownership but had a friendship with Nicklaus and was attracted to The Bull because of that.
Molitor, who with his wife Lynn founded MilwaukeeJobs.com, had declined an interview request from Wisconsin.Golf during the due diligence period, which ended Wednesday, saying he wanted to wait until the deal had been completed. But in an email at the time he said, "We are excited about the possibility of owning The Bull golf course. It obviously is a great layout, facility and from a design standpoint, in my opinion, you can't do better than Mr. Nicklaus."
In another email on Monday, Molitor again said he preferred to wait until the deal was completed to grant an interview but said "everything is going well."
Hours later, George was informed the offer was being withdrawn but was given no hint of what had prompted the reversal.
"I have no visibility as to what actually happened," she said.
What happens next is uncertain. George said she is scrambling to contact several other parties that had expressed interest in The Bull before Molitor's offer came along.
"We're just looking to see if any of the other parties that expressed an interest might want to step in," she said. "I need someone to come and make an offer (but) how do I find a replacement buyer (by April 30)? The court could give us more time but I still have to find a buyer, and it's hard to pull a buyer out of thin air."
Hahn said the bank certainly hopes George is successful in finding a buyer.
"Banks aren't in the business of running golf courses," he said. He said as trustee George would have the option of running it if she chose but agreed that lawyers aren't in the business of running golf courses, either.
"I guess we have to have some gallows humor because it's not a good situation," Hahn said.
Hahn said it's possible that the COVID-19 situation might have figured in the decision to terminate the offer – Molitor's withdrawal letter preceded the governor's decision to allow golf courses to open next week – or that some unexpected environmental issues were found during due diligence. But he said there has been no explanation from Molitor's side.
If George is able to find another buyer "we'll certainly hope that it comes in at $3.1 (million)," Hahn said. If an offer is for less, he said, "we'll certainly have to consider our options. The bank would have to consider whether to take it back or consider another (lower) offer."