Virtually every segment of the golf industry — private clubs, public courses, destination resorts, equipment sales — benefited from the coronavirus pandemic as participation swelled well beyond pre-pandemic levels.
There were, however, exceptions to the rule.
The golf boom seemingly skipped over Monroe Golf Club, located just a few miles north of the state line in south-central Wisconsin.
The club, which opened in the summer of 1923 and was private for decades, opened its tee sheets to the public three years ago in an effort to offset mounting debt, but didn't see much of a bump in rounds played despite record participation nationwide.
Still debt-ridden going into its 100th anniversary year in 2023, it appeared likely that Monroe Golf Club would have to close its doors.
Enter three community-focused members who weren't necessarily accomplished golfers but knew a lot about successful business turnarounds, organizational culture and performance metrics.
John Baumann, Mike Sanders and Greg Fedders bought the club and hope not only to keep it open but to grow participation by attracting more families, junior golfers and outside play.
Baumann and Sanders recently retired after long tenures as presidents/CEOs at Monroe's two largest employers — Baumann at Colony Brands and Sanders at the Monroe Clinic. Fedders retired as legal counsel at SPX before launching Ludlow Mansion Events four years ago.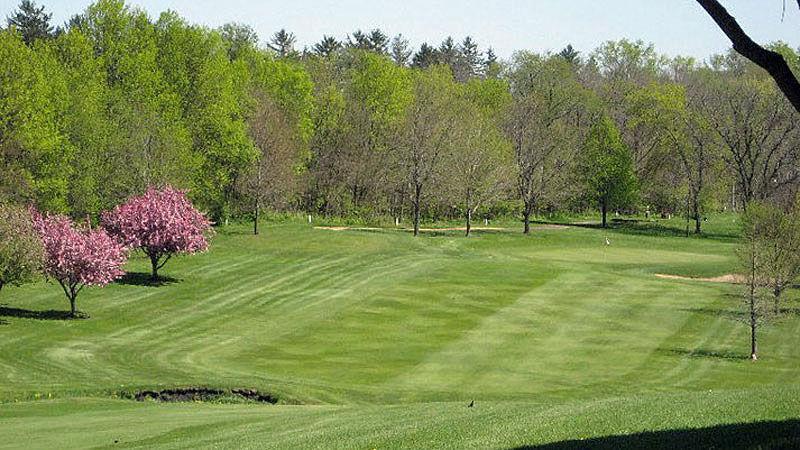 "The course was out of money and was not going to be able to open this spring," Baumann said. "So it was a choice of, do we want to save this community asset or do we want to let it slip away? My partners and I decided that we would jump in.
"None of us are great golfers but we appreciate what it does for the community and we're willing to give it a go."
Monroe Golf Club, which measures 6,243 yards and plays to par 70, is known regionally for its fast, well-maintained greens. Why wasn't it able to tap into the pandemic-fueled golf boom, now entering its fourth year?
The answer might be location, location, location.
"Most people in the greater area probably recognize that Monroe has probably the most interesting and challenging golf course in the area," Baumann said. "It's really well maintained. The difficulty is it's not close enough to anything. From the southern part of Madison you've got a 45-, 50-minute drive. From Janesville you're a half-hour plus.
"If you look at successful golf courses, people are willing to drive 25, 30 minutes. But much beyond that, they lose interest. Monroe has an awkward location. Monroe really needs Madison and Verona to grow south. It needs whatever we can pull from the east and Janesville, whatever we can pull up from Freeport (Ill.) and whatever we can grow from the west. That will be a bit of a challenge."
The new owners plan a few upgrades to the course, most notably leveling and repairing some tee boxes and filling in a few bunkers, which because of their location didn't challenge better players but presented a headache for less-experienced golfers.
There are also plans to create a 12-hole short course within the regulation course, to be called Little Gem.
"We think this is an interesting way of doing something where we can reach out to the less experienced golfer," Baumann said. "They can play a round of golf, record a score and have some fun. They won't slow anything down because they'll have the advantage of tees that will make the course play much shorter for those 12 holes. That should weave in seamlessly with the other golfers out there."
Monroe Golf Club had about 140 members in 2022 and the new owners hope to grow membership while keeping the course open to the public.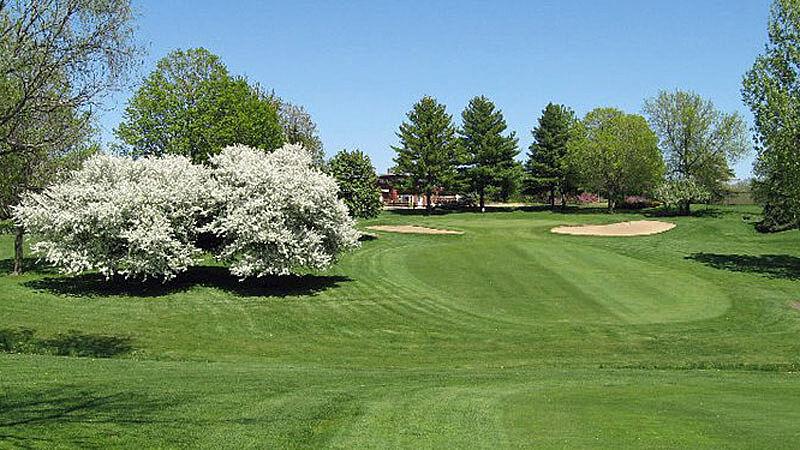 "When you do that, there's also the delicate balance of now what's the value of a membership?" Baumann said. "If someone can come out and play anytime they like, there's less incentive to join. We're trying to thread the needle to create a great value for people who want to be a member and make sure that they get the benefits that come with that. But by the same token we've got a lot of open hours on our tee sheets and we want to reach out to the general public to see if we can't fill more of those."
The owners haven't yet set rates for 2023 but anticipate raising them slightly over 2022 rates because inflation has driven up costs. Last year, according to the club's website, the summer rate was $45 for 18 holes with a cart ($25 walking).
Monroe Golf Club currently does not employ a golf professional. Baumann said the new owners would rely heavily on advice from Mike Muranyi, the longtime PGA professional at Monroe GC who is now retired.
"We see this as something that we want to maintain and hopefully grow," Baumann said. "When you take on an effort like this you're not just trying to save a golf course. You're trying to find a way to get more people involved with it.
"We see this as an opportunity to try to open it up to more families and more kids to go out there, tee up a ball and swing a club and hopefully have some fun along the way."