Here is how fast life can change.
Until early in June, John Dunfee of Cedarburg had never given a lot of thought to owning a golf course. Other businesses, sure. A CPA by trade, Dunfee has owned among other pursuits an accounting firm, a welding supply company and, with business partner Randy Groth, also of Cedarburg, now owns LaBudde Group, an agricultural commodities business that converts human waste food to animal products.
Both Dunfee and Groth are golfers – Dunfee is especially avid – and when a few weeks ago he became aware that one of his favorite courses, The Bull at Pinehurst Farms in Sheboygan Falls, was foundering financially and facing a sheriff's auction on June 23 after months-long efforts to sell the course, he took notice. He became especially interested when he learned a would-be buyer had offered $2.2 million for the only Jack Nicklaus-designed course in Wisconsin.
"I was reading articles about The Bull, because I love The Bull. I take a group there every year," he said. "So I picked up the phone and called the bankruptcy attorney and said, 'How do I get involved?' Because I thought $2.2 million was a steal."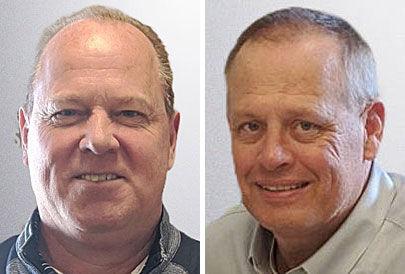 Within days, Dunfee and Groth submitted their own bid of $2.41 million, plus closing costs and other items. The offer was accepted by Wisconsin Bank and Trust, which had been owed $4.2 million by the course's previous owners, and will be presented to a federal bankruptcy judge on June 29. If approved, closing is set for June 30 and the new owners will rush to get the golf course staffed and reopened for play by mid-July.
"It is kind of shocking, actually," that it all happened so fast, Dunfee told Wisconsin.Golf. But he said he wasn't exactly shocked to find himself owning a golf course given his record of buying businesses over the years. A golf course with the pedigree of The Bull, as it is known for short, might not have prompted such a rapid response but the chance to get such a course for a good price was just too appealing.
Dunfee is a realist about the immediate future. While it has not opened for play yet this season, the golf course has been well maintained by a company hired by the bank, he said. If the closing goes as planned, the new owners will have to hire or rehire employees to run the golf course and restaurant and fill other positions involved in hosting weddings and other events. In their offer to buy the property the new partners agreed to honor the deposits of several dozen parties that had planned events at The Bull in 2020. While the pandemic has altered plans for many such gatherings, Dunfee said it could be that there will be pent-up demand for even more events in 2021.
But he insisted he wasn't nervous about taking on the new business while COVID-19 is still altering life in America in so many ways. He might be more nervous about the future of golf itself, he said, but not about taking on a high-profile golf course at this time.
"I'm a less nervous person than (many others)," he said. "I'm confident we're going to lose money right out of the gate, but we're ready for that. I think we're paying a fair price, and I think we can make money at that price."
Dunfee said that he knows people who have been involved at The Bull under previous owners, especially longtime superintendent Pat Shaw, and that he and Groth will put a management team in place rather than run the operation themselves. But he said they both live just 40 minutes from The Bull and will be involved.
Dunfee is a member at The Bog in Saukville, an Arnold Palmer signature course, and views how it is operated as a perfect model for The Bull, with a combination of public play and seasonal memberships, tournaments and outings, even perhaps some reciprocity with other clubs. And it can't hurt that The Bull is located immediately adjacent to Herbert Kohler Jr.'s two highly pedigreed golf courses at Blackwolf Run, which along with two other Kohler courses at Whistling Straits act as a magnet for golfers from around the world.
"We're not trying to take over Kohler's realm, because he does that very well," Dunfee said. But The Bull, he said, could be in a position to feed off that traffic.
Already thinking like an owner, Dunfee takes heart in reports that play is up at many golf courses in 2020 despite the disruptive coronavirus, or perhaps because of it. In many areas golf is the only safe activity permitted, which might be good in the long run.
"It's crazy, and in the long run maybe it'll bring a few more players into the game," he said. "It's a crime not having that property open (now), especially when there's such high demand."
Starting out without the previous owner's debt burden will allow the new partners to invest in the course itself, Dunfee said. Shaw, the superintendent, understandably had budget limits but Dunfee said "I think Randy and I will run it the right way. I think we're going to take care of the property, first, (and) if we build it the right way, they will come.
"I'm very excited. I'm not nervous."