Editor's note: This story was written before Wisconsin Gov. Tony Evers' clarification of a "Stay At Home" order that has shuttered golf courses until April 24.
Some day, hopefully soon, golfers will look back, hopefully with pride, at the COVID-19 pandemic and the role their sport played in helping many Americans get through it.
Golf courses in some parts of the country have closed temporarily, particularly in states where "Stay At Home" orders have been issued. Elsewhere, golf facilities have taken measures that will allow them to continue operations until they are directed to close.
"Although it is exciting to kick-off the 2020 golf season," a post on the Facebook page for Koshkonong Mounds CC in Fort Atkinson reads, "we'll be doing this with limited services and an overabundance of caution."
Here are nine examples of best practices in place that have altered the look of a round of golf in Wisconsin, if only for awhile:
1. Raised cups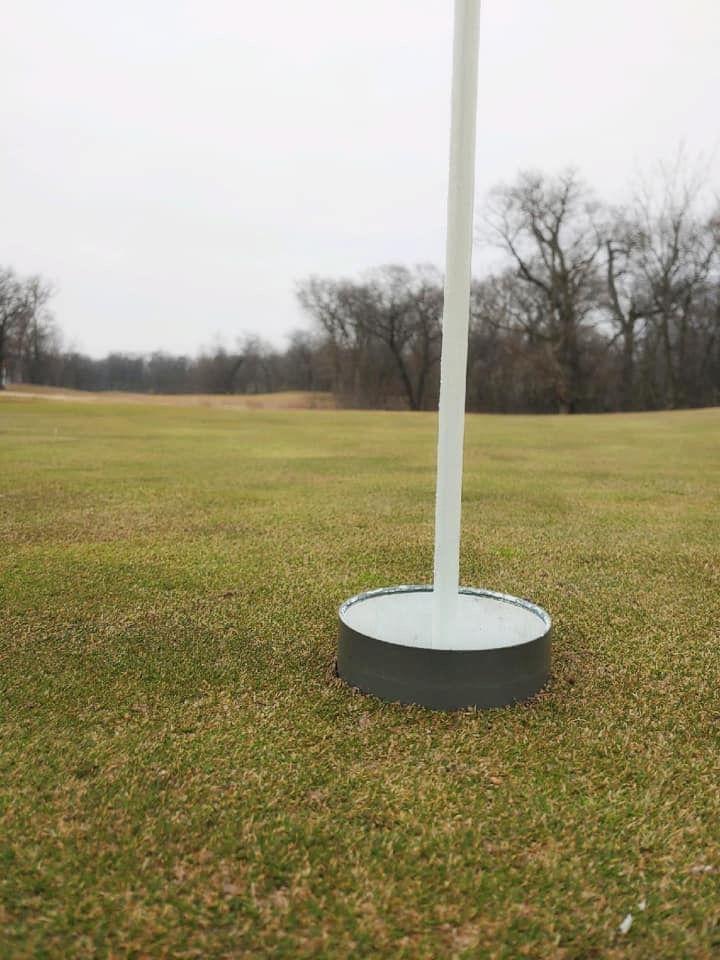 Changes to the Rules of Golf in 2019 put the game way ahead of the curve on the whole matter of touching the flagstick.
One significant change made it permissible to putt with the flagstick in the hole at all times. That has become the new norm as golfers adapted to COVID-19 safety recommendations during the initial days of the pandemic with some courses going so far as to put PVC pipe or a piece of a swimming noodle around the flagstick so golfers didn't have to touch the bottom of the cup to fish out their ball.
Now, many courses are taking it a step further.
To keep golfers from having to reach inside a cup to retrieve their golf balls, many course have raised the cup above the surface. Once you tap the plastic, you're considered to be "in the hole."
That does not mean you can take a full swing on a 40-footer and hope it catches a piece of the raised cup at warp speed. However, if your golf "buddy" doesn't give you that 3-footer for par, you might want to re-think that friend list when it comes to golf.
2. Carts to yourself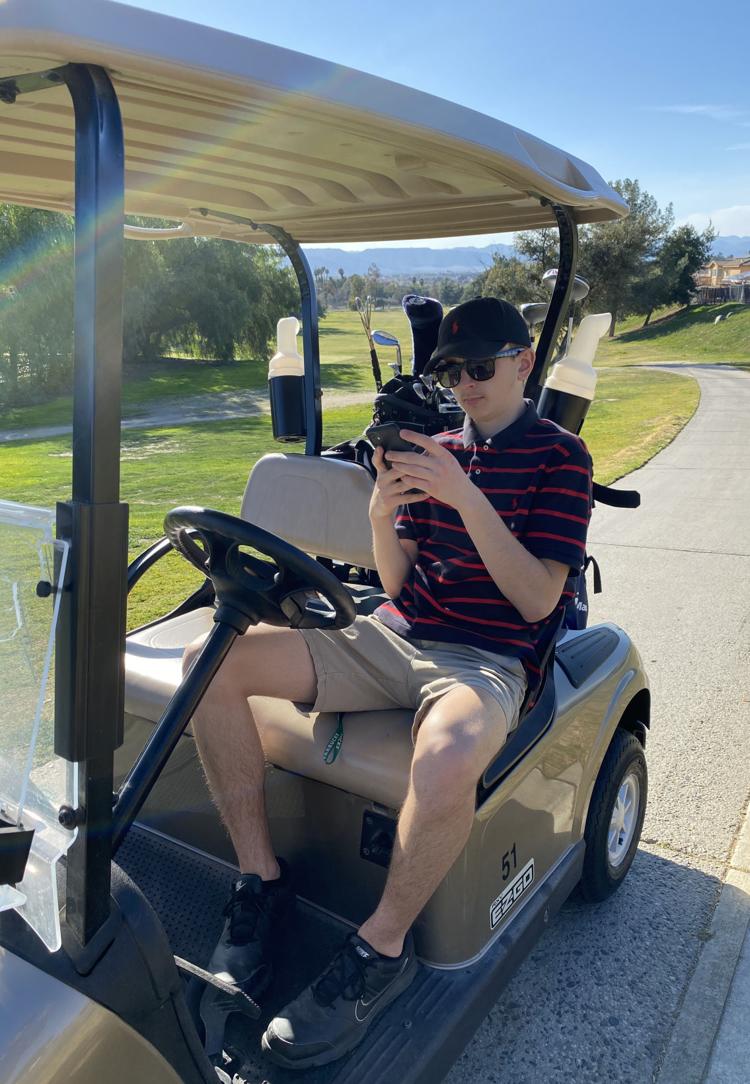 Raise your hand if you were ever told to "throw your bag on the back of the cart" occupied by a stranger who might have been an NFL lineman in a previous life.
There's nothing wrong with getting to know your playing partner. Still, there are times when it probably ranks No. 2 on a list of awkward situations behind the middle seat on an airplane between two sumo wrestlers, am I right?
Well, enjoy this temporary change.
In an effort to promote "social distancing," many golf courses are limiting use of motorized golf carts to one rider per cart. Exceptions are being made for family members.
Meanwhile, appreciate the fact those carts have never been cleaner. In fact, at some courses, they have ceased cleaning carts with a common garden hose and resorted to using a power washer instead. Others have taken it to a whole 'nother level.
"Golf cars will be thoroughly sanitized with medical-grade product before and after each use," read a Facebook post from Koshkonong Mounds CC in Fort Atkinson, which opened Sunday for the season.
At the GC of Camelot in Lomira, West Bend Lakes CC and Horicon Hills GC, that deep clean of carts will include steering wheel, handles, seats and even the keys.
3. No bunker rakes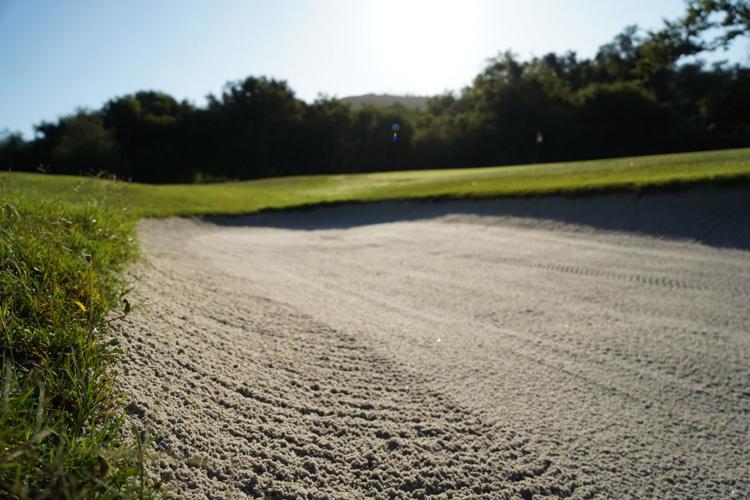 You've heard of the foot wedge? Golf history will perhaps one day show it to be the distant equipment relative to the new foot rake.
That's how many courses are suggesting golfers adhere to the long-standing etiquette of raking a bunker after hitting out of one now that bunker rakes have been placed in storage until the coronavirus outbreak has been contained. Other courses are telling golfers to leave that task to their maintenance staff.
"If you end up in the bunker, don't rake," a post on the Facebook page for Door Creek GC in Cottage Grove read last week. "We will get to them when we can."
4. Pay by plastic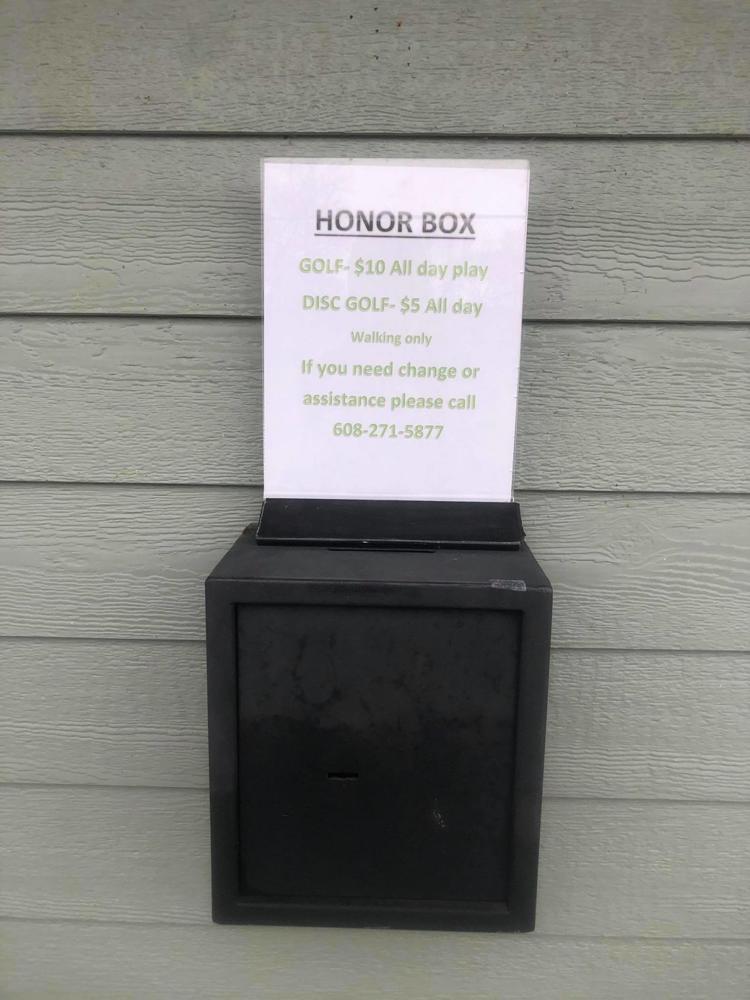 Golfers are creatures of habit, but how many of us are really in the habit of walking into the pro shop at Erin Hills in the middle of July, pulling $320 out of our wallets and paying for 18 holes at the home of the 2017 U.S. Open with cold, hard cash? 
That's what plastic is for (and, for those of us whose significant other pays the monthly bills, why we've learned to ask for forgiveness in lieu of permission).
These days, debit and credit card transactions are also becoming the recommended practice for paying greens fees no matter how nominal it might be. Even a crisp Benjamin has been somewhere before it wound up in your possession.
Meanwhile, at least one Wisconsin golf course is relying on your honesty when you pay to play. Nine Springs GC in Fitchburg is asking golfers to drop $10 in a box outside of its clubhouse, a fee that will allow them to play the nine-hole, executive course all day.
5. Bev cart to the rescue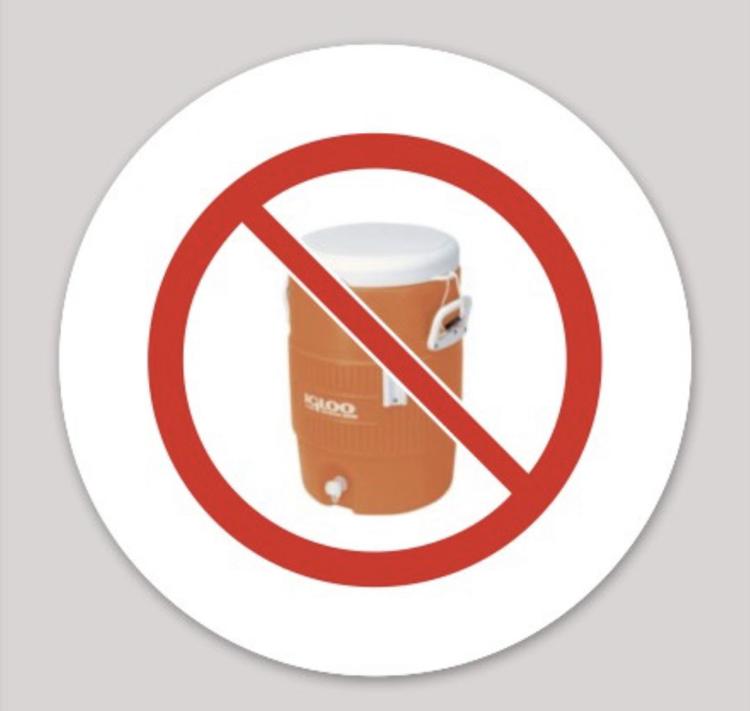 It remains to be seen what the best recommended hydration practices will be if COVID-19 extends into summer, when heat and humidity turn a golfer's walk into a steamy adventure.
For now, most courses have pulled their Igloo coolers from their strategic tee-box locations. Instead, they are encouraging golfers to stock up before their round with to-go orders from clubhouses that are still open or from grab-and-go coolers in the pro shop. 
Of course, some of us don't believe in planning ahead. Or we don't realize how badly we need a brewski until about the third triple-bogey.
And then there was the tale of the three apparent Budweiser stockholders I played with the other day.
They tried to sneak their own (in a neon cooler, no less) past the starter only to be turned back by state law. They single-handedly proved that, overnight, beverage carts have replaced sports bars as the No. 1 source for a tall, cold one during this March Madness.
6. Tee-time distancing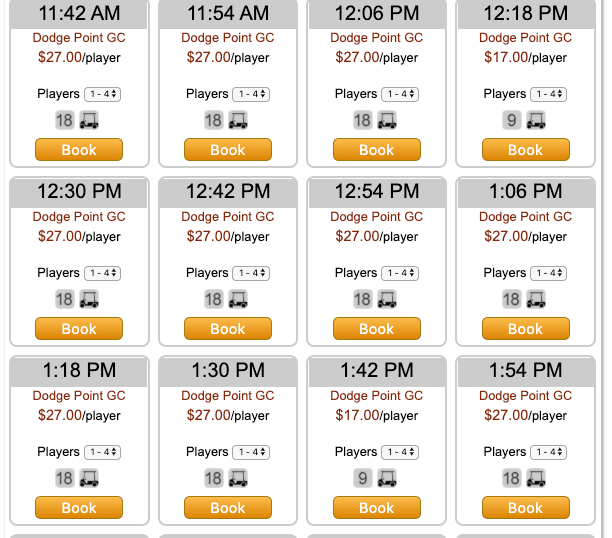 When Koshkonong Mounds CC in Fort Atkinson announced its opening, it did so while cautioning golfers there would be 20-minute intervals between tee times. 
Ahead of its scheduled Monday opening, Dodge Point CC in Mineral Point announced on Facebook that it has trimmed 27 starting times from its tee sheet. As such, there will be 12 minutes between every group.
Most courses are now adhering to a strict policy of only allowing groups of four golfers or less. Private clubs are restricting or prohibiting guest play.
Geneva National GC in Lake Geneva, which opens its Trevino and Palmer layouts Monday, will not open its practice facility until May 1, while other courses are limiting the number of golfers using the driving range at the same time. In addition, many courses are urging golfers to arrive no earlier than 15 minutes before their tee time.
7. No ball washers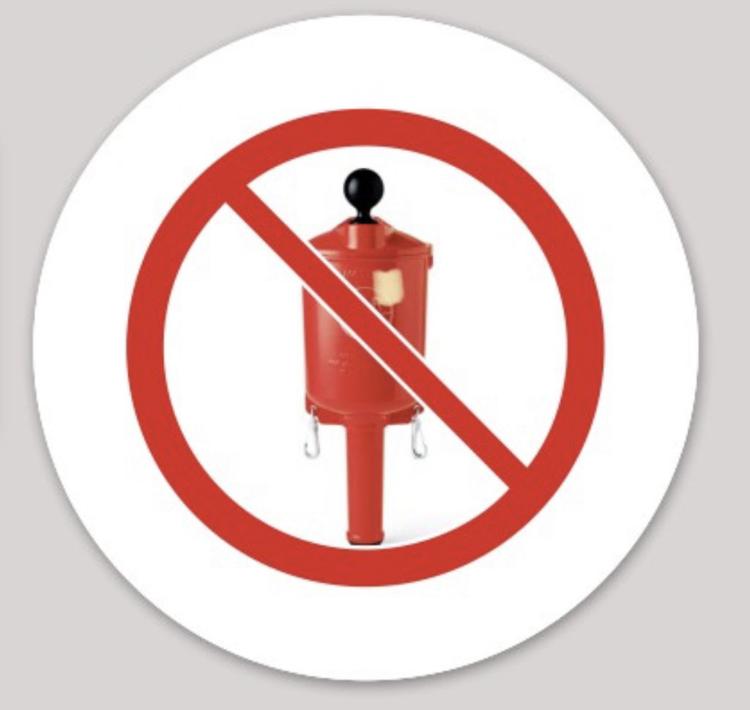 Drinking water isn't the only familiar amenity missing from many tee boxes. Ball washers have also been put away for the balance of this crisis to thwart the spread of germs. 
But some courses have not stopped there.
At least one has gone so far as to remove tee markers. Others have removed seed bottles from their golf carts. 
Many courses have suspended operations at the bag drop, asking golfers to carry their own clubs from the car to the pro shop. At least one Wisconsin course is not offering rental clubs to golfers who do not bring their own.
8. No scorecard, pencils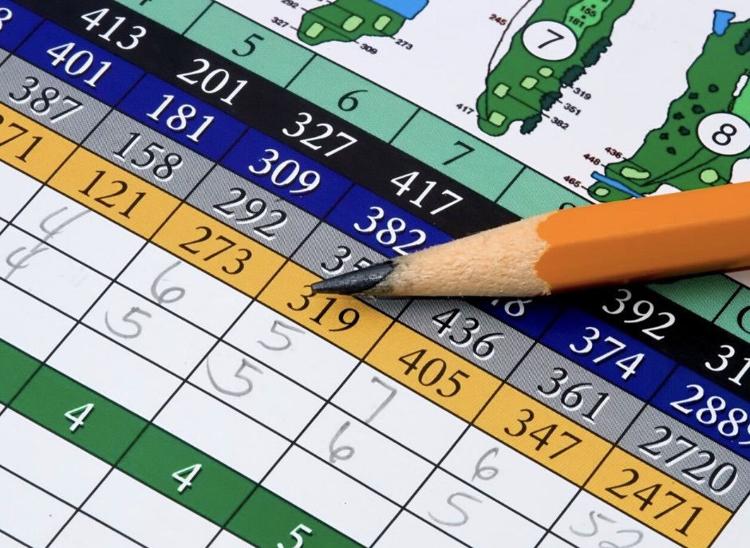 If you were waiting to download that scorecard app for your iPhone, now might be a good time to choose from what's out there.
Several courses have elected to only issue scorecards and pencils upon request. (We know, we know; the pencil is the best wood in your bag. Sorry!)
Meanwhile, facilities with golf carts that are equipped with GPS have shut down at least the scoring mechanism in them to reduce or eliminate what courses are referring to as "shared contact points."
9. Friday fish fry ... to go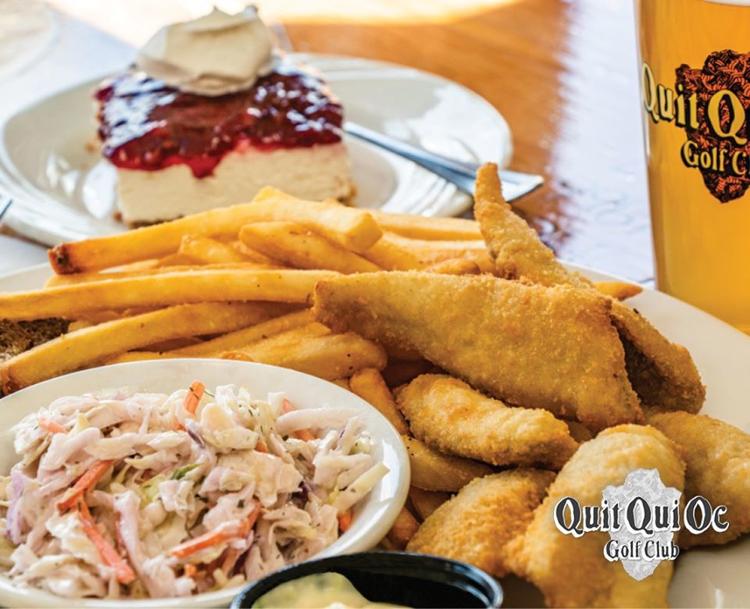 Arguably the most difficult adjustment for Wisconsin golfers during this period of self-isolation and social distancing? Not being able to toast a day on the golf course with a drink or dinner in the clubhouse after the round.
No Spotted Cow. No Wisconsin Old Fashioned. No Friday fish fry.
For the time being, the traditional post-round beer must move off-site. However, that fish fry? Not so fast, my friend.
Many Wisconsin golf courses who live by the motto "Thank Cod it's Friday" are still making weekend dinners available for curbside pick-up. Others have dining options throughout the week (check your local listings).
The Racine Country Club, Muskego Lakes CC and Castle Rock GC in Mauston were among those Wisconsin courses that took to Facebook over the weekend to thank customers for the overwhelming response to the curbside service. Racine CC reported preparing 180 meals Friday night and 97 more Saturday.
In a post on its Facebook page, Muskego Lakes wrote: "As you all know, this is a tough time for small businesses everywhere. Your orders and amazing generosity is keeping Muskego Lakes afloat during this time and, for that, we will continue to bring you a bit of normalcy during these trying times with quality food and excellent service."