After 98 years as a private facility, Bull's Eye Country Club in Wisconsin Rapids is changing its name to Bullseye Golf Club and will open its tee sheet for public play in 2020.
The change in policy at a club founded by a papermaking baron in 1922 is a reflection of the long-term retrenchment of the papermaking industry that once dominated central Wisconsin as well as a change in societal choices, said Brian Brodell, Bullseye's general manager and head golf pro.
"Age, 100 percent right," he said. "It's sad to say it, right? (But) it's an old club, it's a paper mill town and the paper mills are moving out of town."
And while there is strong interest among younger golfers to play at Bullseye, which has long enjoyed a strong reputation as a quality test of golf, many are raising families and reluctant to commit the time and expense of joining a country club.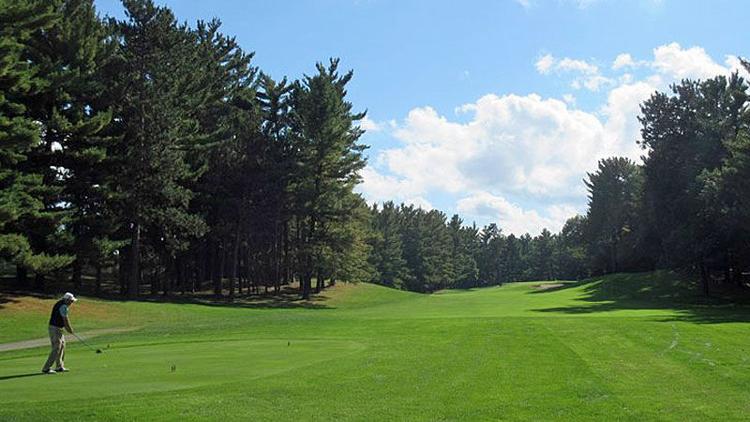 "Those young families are not joining clubs," Brodell said. "Now I think it's just the right time to rebrand and get a great golf course (open to more people)."
While there will still be both golf and social memberships, non-members will also be welcomed to play what will now be called Bullseye — one word instead of two — Golf Club and enjoy the facility's restaurant. The plan currently is to allow non-members to play Bullseye up to 10 times a year, he said. Certain tee times and days will be reserved for member play but the intent is to be more inclusive of residents of central Wisconsin.
The new direction for Bullseye is so far being well-received, said Brodell, who played collegiate golf at the University of Wisconsin-Madison and won the 2003 Wisconsin State Am.
"We're getting lots of calls," he said. "You know the community is looking forward to it."
The idea of a golf club to serve Wisconsin Rapids businessmen and their out-of-town customers is credited to George Mead of Consolidated Papers, who was urged on by another paper executive, John Alexander of Nekoosa Edwards Paper Co. The club opened in 1922 as a nine-hole course built on a onetime farm Mead owned a few miles outside of town along the Wisconsin River. More than 200 area residents were said to have attended a gala opening dinner. The original clubhouse was destroyed by fire in 1983 and was replaced by a new facility the following year.
Even the club's name has links to early logging and papermaking days. The site on the river where the course was built was known as Bullseye Bend. According to a history of the course, when loggers ran logs day and night they would place a lantern on the shore at the bend to know where to aim their logs. If their aim was good the current would carry logs past the bend and down the river. Successful loggers were said to have scored a bullseye.
For non-members, the change at Bullseye will offer yet another option for high-end golf in central Wisconsin. Brodell said he expects many golfers who come to play the destination courses at Sand Valley will want to add another quality course in the area but at a much lower cost. Bullseye will join SentryWorld in Stevens Point, Wild Rock in Wisconsin Dells and the Golf Courses of Lawsonia as other highly regarded courses in the Sand Valley orbit.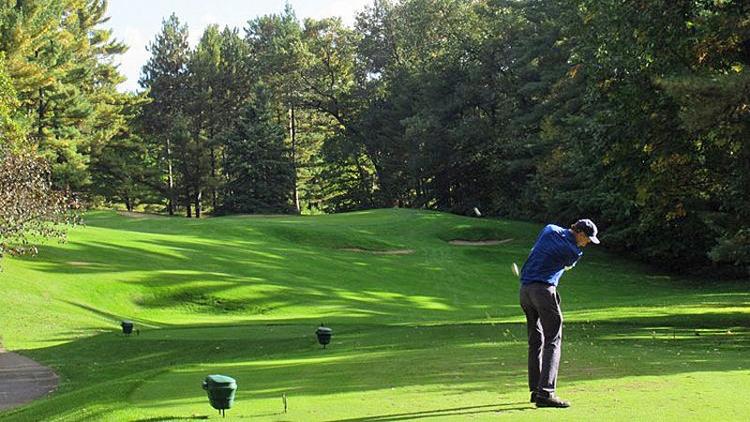 At $65 for a round with cart, Bullseye will be "closer to Lawsonia, I would say, on price point.
"As far as layouts go," he said, "I think you can't beat Bullseye. It's a ball striker's golf course."
Down the road, there may be development of additional land owned by Bullseye along the Wisconsin River, Brodell said. Bullseye also owns the nine-hole Tri-City Golf Course in Wisconsin Rapids and at some point may consider other uses for that site but in the short term, he said, "we're focusing on this year and opening it up to the public."
At least one Wisconsin golfer was elated at the news, gushing – if somewhat reluctantly - about Bullseye on Trip Advisor even before public play begins.
"Whatever the reasons, it's good for the public golfer," he wrote. "I actually hesitated writing this review because I truly don't want many people knowing they can play this gem. My sons and I have played most of the top golf courses in Wisconsin and I am not exaggerating when I say it's absolutely one of our favorite in all of Wisconsin.
"Enjoy this little gem in central Wisconsin but DON'T spread the word…"
Brodell, as you would expect, would prefer you do.
During the off-season Bullseye is offering discounted multi-round packages for 2020. Visit www.bullseyecountryclub.com/shop for details.