The numbers are in.
And the numbers are up. Way, way up.
If the Year of COVID-19 was good for one thing, it was good for golf. Participation numbers soared nationwide as people found a relatively safe refuge from the coronavirus pandemic in the wide-open spaces and natural social distancing that the game provides.
"It's the No. 1 social distancing sport you can play," said Craig Czerniejewski, the PGA clubhouse supervisor at Washington County Golf Course in Hartford. "You can play with your buddies, you can get some exercise, you can walk and you never come within six feet of anybody."
Golf Datatech, which does market research for the golf industry, reported that the number of rounds played was up 10.8 percent nationally through October, putting the U.S. on track for an increase of 50 million rounds over last year's total.
The data indicates that frequent golfers played even more often, golfers who had quit the game came back – and often splurged on new equipment – and beginning golfers flocked to par-3 courses.
In Wisconsin, as was the case elsewhere, many people had more time on their hands and fewer other recreational outlets. On top of that, it was one of the best years weather-wise in recent memory, with long dry stretches, moderate temperatures and a late-season bonus of unusually warm weather in October and November. In fact, at many courses the season extended through a busy Thanksgiving weekend and into December.
"It was about as good a year weather-wise as you could ask for," said Darryl Sorbo, the PGA head professional at Lake Arrowhead in Nekoosa. "Even right now, it's still good."
In the absence of competition – no Summerfest, no State Fair, no Brewers games, no church or ethnic festivals – golf experienced a renaissance few saw coming, especially in light of Gov. Tony Evers' safer-at-home order that kept courses closed until April 24.
"We lost six weeks early in the season," said Chet Hendrickson, the PGA golf services manager for Milwaukee County Parks. "For us, that was $400,000 in lost revenue. That's putting up donuts for six straight weeks."
In spite of that, the 14 Milwaukee County Parks courses recorded 319,987 rounds played through Sunday, an increase of 80,596 over 2019, or 33.67 percent. Oakwood Park led the way with 37,055 rounds (up 28 percent) and was followed by Whitnall Park with 36,300 rounds (up 28 percent) and Grant Park with 35,315 rounds (up 37 percent).
Though kitchens at the county courses never opened this season, except for a couple outings at Brown Deer Park, food and beverage will end the year down just 2 percent, Hendrickson said, which speaks to a significant increase in beer/beverage sales. All told, revenue was up $2 million over budget.
"We were the saviors of the Parks Department," he said. "People couldn't rent baseball fields or pavilions. All the pools were closed. The golf department kind of carried the parks."
The story was the same in Waukesha County, where rounds jumped from 86,000 to 107,000 on the county's three courses.
"Anytime you get over 100,000 rounds, it's just astounding," said Tom Halla, the clubhouse manager at Naga-Waukee War Memorial Golf Course in Pewaukee. "I'm tired, I can tell you that."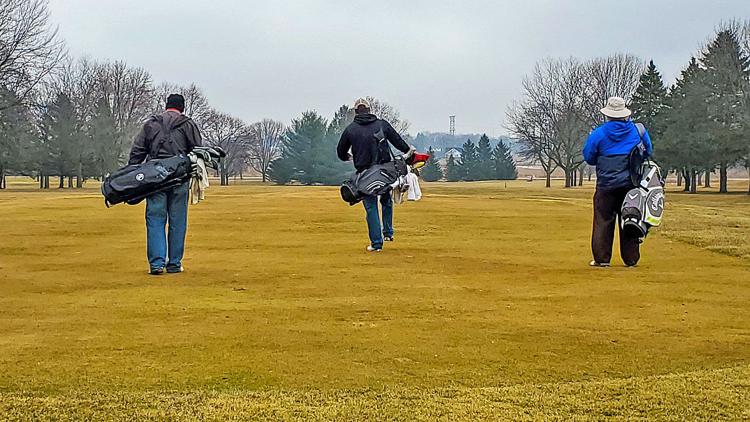 Naga-Waukee, which is still open, is up to 41,500 rounds and counting, after recording 35,800 in 2019. At Wanaki Golf Course in Menomonee Falls, which changed hands to private ownership on Nov. 30, rounds jumped from 34,000 to 41,000.
And at nine-hole Moor Downs in the heart of Waukesha, the increase was equally dramatic: from 16,000 rounds to 24,300.
"That's the big surprise, how well that place did," Halla said. "It's almost like people rediscovered a 100-year-old golf course. There's no question it was a lot of new players, and a lot of overflow. They couldn't get on some of the bigger courses in the area."
The same was true at Milwaukee County's four par-3 courses.
"We saw an undeniable uptick with new golfers," Hendrickson said. "Warnimont's rounds were up 64 percent. They went from 16,000 to 26,000 rounds. Quite honestly, they got some play from people who wanted to play Grant and went there and there were 40 people on the tee so they said, 'Let's go play Warnimont.' Zablocki was by far the biggest increase in rounds played, up almost 70 percent."
In Kenosha County, play at 45-hole Brighton Dale Links in Kansasville was up a staggering 60 percent, to 69,329 rounds. Brighton Dale would have easily surpassed 70,000 rounds if it hadn't closed at the start of deer hunting season (the courses are adjacent to Richard Bong State Recreation Area). At Petrifying Springs Golf Course in Kenosha, 39,497 rounds represented an increase of 30 percent.
The City of Madison's four municipal courses recorded 134,000 rounds, a 35 percent increase over 2019 numbers. Revenue was up 28 percent.
"We will be profitable this year for the first time in 20 years," said Madison parks director Eric Knepp.
Green Golf Partners, a division of Troon Golf, manages six courses in Wisconsin: Shoop Park, H.F. Johnson Park and Washington Park in Racine; New Berlin Hills; Northwood Golf Club in Rhinelander, and Princeton Valley Golf Course in Eau Claire. Matt McIntee, the company's CEO, said play was up dramatically at all six.
"I know New Berlin Hills exceeded 50,000 rounds, which is going back to the glory years," he said. "Wisconsin has been so good for our little company. I mean, the numbers were stupendous. Our November was so ridiculous. Any day (the temperature) is above zero and there's no precipitation, people are going to show up and play golf."
Czerniejewski is still taking tee times at Washington County, where rounds jumped from 26,633 last year to 31,809 this year, an increase of 29.3 percent.
"I have seen people play golf that I haven't seen in a decade," he said. "You look at golf, camping, boating – all those participation numbers have been through the roof."
Rounds were up 40 percent, to 38,000 and counting, at 27-hole Ives Grove Links in Sturtevant. At 36-hole Lake Arrowhead, which closed Oct. 31, the bump in rounds wasn't as big – from 42,525 to 46,600 – but that's still an increase of 9 percent.
"For the most part we were sold out on both courses, from 7 a.m. to 5:30 p.m., on Fridays, Saturdays and Sundays," Sorbo said.
At Wisconsin's major resorts and destination courses, the story was a bit more complicated.
The Kohler Co. declined to provide numbers of rounds played on its four courses per company policy, but Michael O'Reilly, PGA manager of golf operations, indicated that play was down slightly.
O'Reilly wrote in an email to Wisconsin.Golf: "Our results are skewed by two major instances (outside of COVID) – the postponement of the Ryder Cup and selling The American Club to a company for 28 days in July and August. They bought the entire place for a training program and only played a couple rounds of golf the entire time. This impacted our ability to sell golf packages."
O'Reilly wrote that virtually all corporate groups and outings that were on the books for May were canceled.
"June started to pick up, July got better (again, was impacted by the buyout at TAC), then August, September and October were really busy," he wrote. "November was the best November we have ever had. Again, we were behind 2019 rounds played but felt like we hung in there. The lack of corporate play and the rough start in April and May made it tough for us. The leisure guest made up a lot of the difference but not enough to make it a banner year for us."
Erin Hills voluntarily opened two weeks later than usual because of the pandemic and was closed for nearly two weeks in midseason for a fairway re-grassing project. In an email to Wisconsin.Golf, John Morrissett, competitions director at Erin Hills, called this season "an outlier."
SentryWorld in Stevens Point, owned by Sentry Insurance, never even opened in 2020 out of an abundance of caution because of the pandemic.
Overall, though, the surge in golf participation in Wisconsin was reminiscent of the Tiger Woods-inspired growth spurt of the late 1990s. In 1998, Halla said, Naga-Waukee churned out 50,000 rounds. The bump in play this year wasn't quite as big, but given the start to the season, participation numbers wildly exceeded expectations.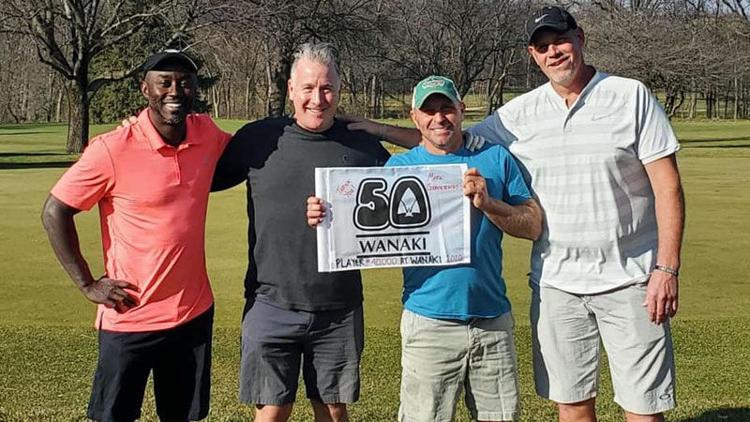 "Who'd have thought you'd need a pandemic to bring golf back?" Sorbo said. "Hopefully, people will stick with it. You had a lot of those fringe people and new players who didn't have much to do this year and probably would have done other things, if other things were available. Now it's a matter of if those people will still come out if they can do other things."
Hendrickson and Czerniejewski said they expected a similar level of golf participation next year, mainly because the coronavirus doesn't appear to be going away anytime soon.
"Who knows what 2021 brings?" Hendrickson said. "But I think there's every reason to be optimistic it's going to be similar."
Said Czerniejewski: "I don't think people are as eager as they thought they would be to go back to packing an arena or packing Lambeau Field or Miller Park. I still think you're going to see an uptick in golf. The question is, after 2021, how do you retain that additional 20 percent, 25 percent?"
Undoubtedly, it's a question the industry will have to address. For now, though, course owners and operators are just happy that 2020 wasn't the disaster many feared it would be.
"I'm very pleased for golf, just simply because it feels like the last decade the news has always been about how golf is shrinking and we're losing more than we're gaining," McIntee said. "It always seemed to have a negative spin. And now, regardless of whether it was Wyoming or Wisconsin or wherever, golf was the acceptable form of outdoor activity. And man, people just embraced it.
"I think so many people have either found golf for the first time or re-found it and recognize that it's a beautiful outdoor activity. And so, I do think we're going to carry some of this with us. But I'm anxious to see what 2021 is like, because I've never seen anything like 2020. Ever."