Sentry Insurance plans to build an upscale boutique hotel near the 18th fairway of SentryWorld that it would own and manage in order to provide guests and golfers with an immersive experience at its championship golf course.
The Stevens Point-based mutual insurance company on Wednesday announced plans for the hotel, which is scheduled to open in the spring of 2021.
"Having lodging is one of the cornerstone requirements of a world-class golf experience," Pete McPartland, Sentry chairman of the board, president and CEO said in a telephone interview with Wisconsin.Golf. "Our branding is all about intimate relationships with our customers."
SentryWorld played host to a successful U.S. Girls' Junior Championship last month and McPartland said the company is interested in staging future United States Golf Association championships at the course, which was designed by Robert Trent Jones Jr. and opened in 1982.
An on-site hotel could be used to house tournament competitors, but McPartland said the primary reason for the hotel was to "indulge" business clientele from around the world.
"We want to provide a great experience for 24 hours of the day, including the quality of their experience at night," he said. "This hotel will be in keeping with the quality one would expect of lodging supporting the golf course and it will be in keeping with the quality one would expect from Sentry Insurance.
"This will be a very nice upper-end hotel, but a comfortable place to be in a way that I think Sentry is uniquely capable of producing in town. And I say that without disparaging the quality of anything else around here."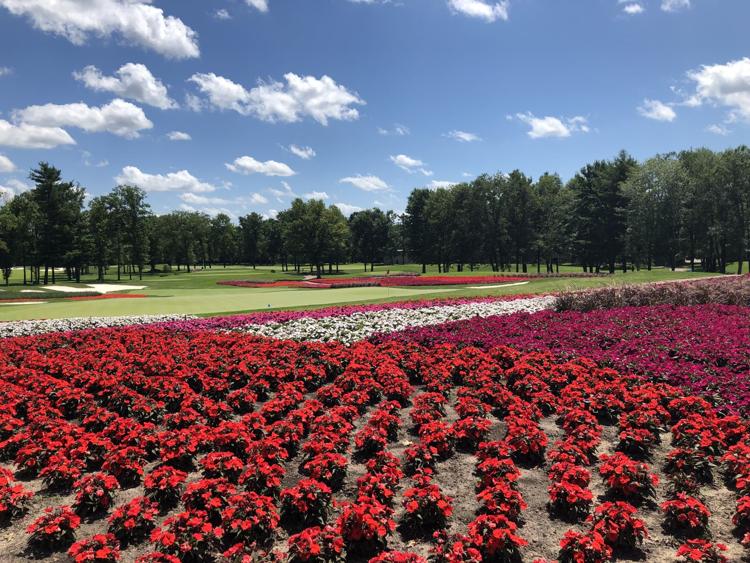 The hotel will be located across the street from Sentry Insurance's new office building and just off SentryWorld's 18th fairway, providing views of the course's parkland setting. It will feature spacious suites and intimate gathering spaces and will complement the clubhouse complex, which was reimagined by Swaback Architects in 2013.
Swaback will design the hotel, which does not yet have a name. The number of rooms also has not yet been determined, though it likely will be fewer than 100.
"Our vision with the hotel is to follow the contemporary lines of SentryWorld with a blend of stone, heavy timbers and plenty of grandeur that will make the property enjoyable year-round," John Sather, Swaback managing partner, said in a statement. "The room views will be absolutely stunning. And the hotel will have an active vibe, as we look to connect the indoors to the outdoors and make good use of the adjacent 27-mile recreational trail."
Said McPartland, "We wanted something that would be a fit with SentryWorld but not be a rubber stamp and we ended up concluding that John Sather, having designed SentryWorld, was the right person to make sure it fit. He also understood fully understood – he helped create it – what we're trying to go for here in terms of an experience."
J.H. Findorff & Son, which built the new Sentry office, will oversee construction. Sentry will break ground on the project by the spring of 2020.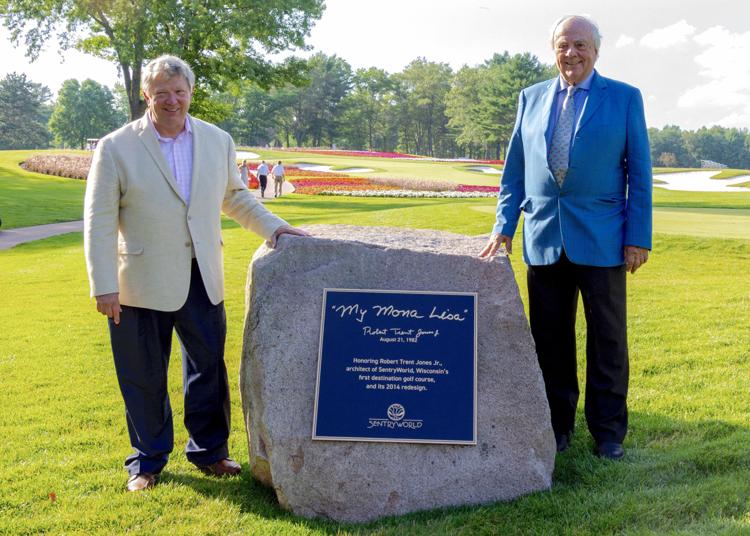 McPartland said it was important for Sentry Insurance to own and manage the hotel, as opposed to bringing in an upscale brand such as Marriott or Hyatt Regency.
"It's so we can personally control the experience of our guests and we can personally indulge them our way," he said. "I wouldn't want to outsource that."
Stevens Point has numerous hotels and motels, including three within one mile of SentryWorld. But Sentry's hotel will provide the kind of upscale experience not found previously in the area.
"Adding a luxury hotel to the mix will serve those seeking that one-of-a-kind experience," said Sara Brish, executive director of the Stevens Point Area Convention & Visitors Bureau. "Being located at SentryWorld, with its beautiful, high-quality event spaces, will help attract more weddings, corporate retreats and trade shows to our community."