Bill Verbrick spent 15 years in the golf business before leaving for a job as national sales manager for a manufacturer. But in 2016, he returned to golf, working with three partners to acquire The Creeks at Ivy Acres in Hortonville, a club he describes as failing at the time but one with great potential if managed correctly.
"I just had a passion for golf," he said of his decision to get back into the game, after previous jobs in the industry as an assistant pro, head pro and general manager at courses in Wisconsin and Texas. In an interview after taking over at The Creeks, as it is called for short, Verbrick said that "Now co-owning a golf course is right up there as one of my proudest achievements."
For the last six months, though, it has been a nightmare.
Every golf course operator in Wisconsin battled the weather at some point last season, but what The Creeks faced was far more severe than an extended wet spring or early fall chill – severe enough that the future of the golf course itself is a toss-up.
About noon on July 20 a tornado blew through the golf course, one of a number of twisters that struck Outagamie County that day. The damage was devastating – trees were knocked down, the maintenance shed destroyed, the roof was blown off the new event center built to host weddings and other gatherings. The irrigation system was damaged to the point that workers had to hand water at night to try to save the turf. The roofs of the clubhouse, pump house and storage building were all damaged and almost half of the golf carts sustained broken windshields or other damage. The range picker was thrown more than 200 yards by the tornado's fury.
"Probably one of our biggest trees on the property fell right on our maintenance barn," Verbrick said.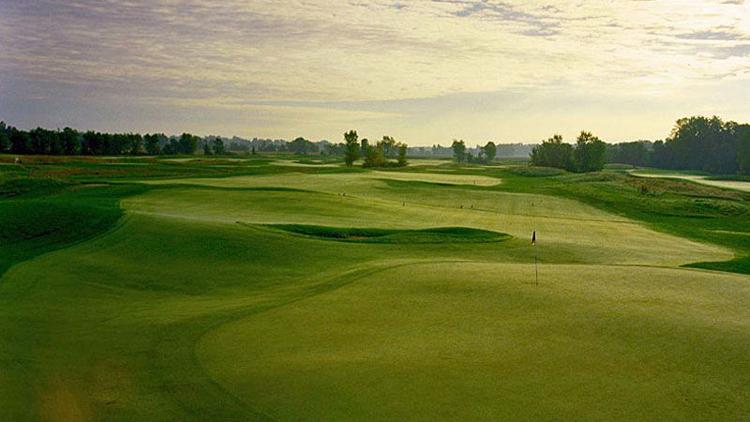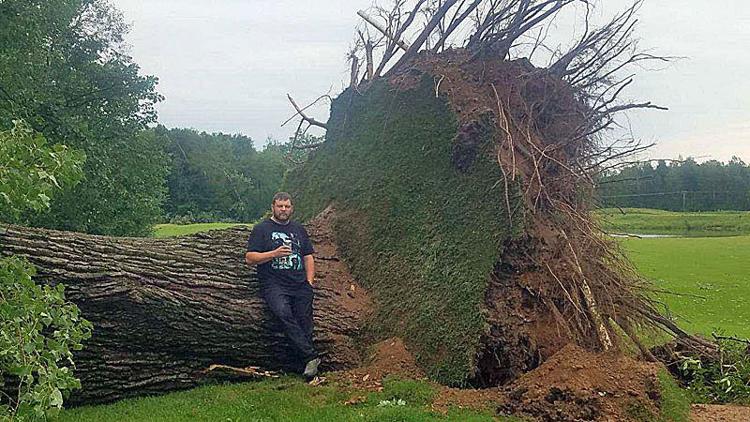 If there was any bright spot it was that the clubhouse had plenty of notice and time to sound the alarm.
"I had called people off the golf course earlier," Verbrick said. "We were certainly lucky that everybody walked away safely."
The first instinct was to begin a clean-up and get the course open, even if play had to be limited to nine holes. But damage was so extensive – how do you run a golf course without a maintenance building? – and repairs to the irrigation system and new roofs, at minimum, were critical. To complicate matters, it took three weeks for an insurance adjuster to get to the golf course and owners were told not to move anything until the damage assessment could be completed.
In Verbrick's telling, when the insurance company finally completed its survey, it came up with "kind of funny numbers" that wouldn't begin to cover losses.
"From a golf course standpoint we were anxious to get it opened," he said. But as the dispute over the insurance claim remained unresolved the owners hired an attorney and sued the insurance company, which put any repairs on hold while the legal argument crawled along.
"It's been a slow process," Verbrick said, and there is no indication when it will be over. "Who knows? It could take six months, it could take two years."
Will The Creeks reopen this summer?
"That is a great question," Verbrick said. "I have no idea. I'd say it's probably 50-50 at this point."
Will it reopen ever?
Verbrick, who has returned to his old job as national sales manager to support his family, can't say that for sure. Even if the insurance dispute was settled tomorrow the course would not have enough time to hire contractors to repair the damage and get ready to open by May 1, and there's no sign of an imminent settlement anyway.
"I don't see us opening until July or August, at best," he said, and even then owners would have to decide whether reopening for part of the season would cost more than it was worth.
"It's the timeline that bothers me most," said Verbrick. "I have a real fear that this will not be reopened. Come May 1 some very big decisions are going to have to be made. We have a large customer base that's just desperate for answers and we really don't have any. Yeah, there's definitely a ticking time bomb on this.
"We are the last people in the world that want to see this land go fallow. We certainly don't want to turn it into farmland but by the first of May we're going to have to make some decisions.
"There are just some expenses … we're basically (stuck) until the insurance company comes through. At some point a judge is going to have to rule on this."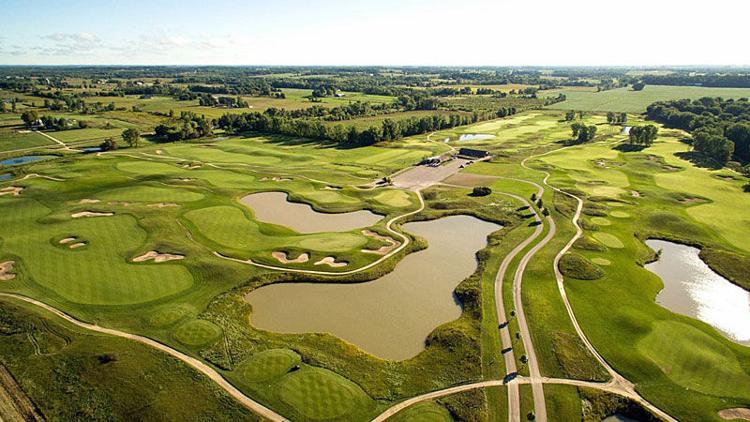 What stings most is that the cataclysmic event came just as Verbrick and his partners felt they were making progress in reviving what had been a struggling property. The new owners also struggled at first, "but I thought we were really turning things around. From a financial standpoint I really felt like we were making strides, and the stuff hit the fan."
In a letter to customers and members in September, Verbrick said the event barn completed just weeks before the tornado hit was the "shot in the arm" the property had needed, with weddings and other events scheduled for the fall and in 2020. Instead, deposits were returned and wedding couples were told to find other venues because the future was uncertain. Verbrick also said owners were disheartened to read comments on social media from some who thought they were unwilling to open and were hoping to milk the insurance claim instead.
"We've tried to be as transparent as we can," he said, "but it's difficult when nothing's changed."
In that earlier interview, Verbrick had been asked if his personal approach to golf was "lay up or gamble?"
"Gamble," he replied. "After all, I bought a golf course."