On one issue people in the golf travel business are in strong agreement: After almost a year of hunkering down at home for so many Americans, there is a strong appetite for winter travel.
But whether golfers have the same willingness to travel right now is a whole other question. Given the post-Thanksgiving spike in coronavirus cases in many states, along with renewed lockdowns in some areas, quarantining requirements among states and uncertainty over when widespread availability of vaccines will make life safer, it's far from clear whether golf travel will match interest in playing golf.
"There's definitely an uptick of people traveling," said Anthony Trapani of Phoenix Scottsdale Golf. "If there's a chart it's definitely on the upswing … though for the most part I think people are still kind of leery. For the most part it's just trickling along."
Ryan Northrop, who books golf trips at GolfTroop.com, said "Honestly, I have been surprised, happily surprised, that people still want to take golf vacations."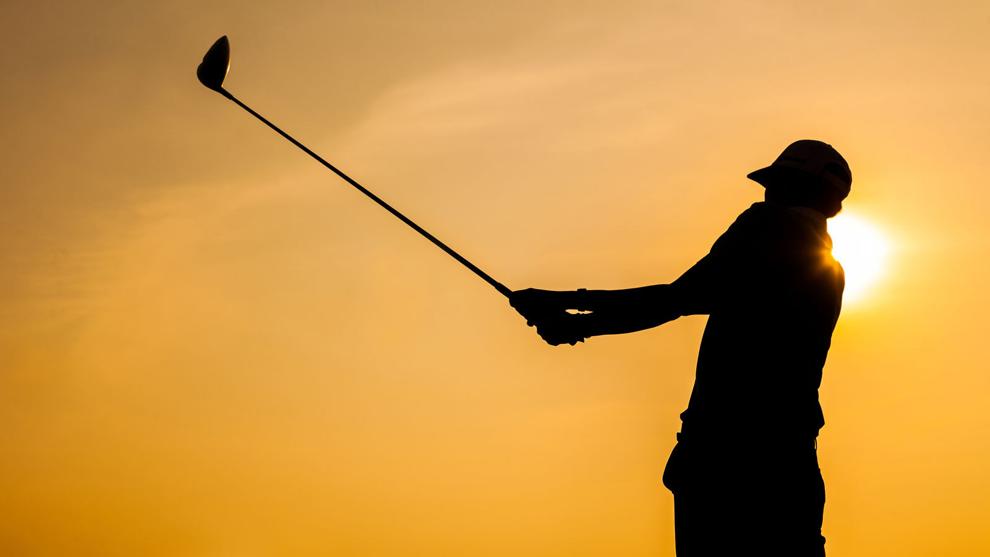 But even as his company is booking lots of packages, the ground continues to shift weekly, or even daily. Confronted by a jump in COVID-19 numbers, California just imposed additional lockdowns in some areas, which forced groups heading to some golf destinations there to change their plans at the last minute.
"This thing is such a big question mark," said Northrop, who is based in Scottsdale, Ariz. Golf courses there, as in much of the country, were busy through the summer and fall but the play was largely local. The question now is whether golfers will feel comfortable flying, or driving long distances, to indulge their wish for winter play. Clearly, some golfers are perfectly willing to get on airplanes and fly in groups while others with a different comfort level are reluctant to commit until conditions improve.
"People have just been cooped up in their house for, what, nine months now? I do think the appetite is there. If this (uncertainty) can pass I would think there'll be a big spike (in travel). We have thousands of golfers that want to come out here. They're just waiting, and the Canadian border's a whole other thing."
Scott Peterson, CEO of Golftripjunkie.com, said there have been lots of inquires about winter golf trips but bookings are often last-minute and still trail last year's pace.
"People want to travel. We have a fair amount of trips booked for this winter (but) I think people are tentative about travel now," he said. "We just need these trips to actualize now. That's what it comes down to."
In normal years, this is the busy season for Golfbreaks by PGA Tour, said CEO Daniel Grave.
"That's when the snowbirds start to get a little twitchy," he said. But this year's bookings for domestic trips are from 50-60 percent of normal and "demand for overseas has just fallen off a cliff."
Grave cited a big disparity in the comfort level of would-be traveling golfers. Some are not at all afraid to mask up and go, while others are afraid to leave their homes.
"There's also in certain states where if you leave the state and come back you have to quarantine," he said, which is a major deterrent to go. "There's a chunk of the population that's inquiring about trips but they're not ready to pull the trigger. I think there just needs to be better news," he said, citing surges in positive cases, increased death rates and other negative trends.
"That type of news does not trigger people going on trips," he said. "It's going to take a couple of months for millions of people to get vaccinated. The vaccine will lead to the lessening of quarantine rules. (Once that happens) there will be a huge bounce back. I'm absolutely assured of that. And the longer that goes on the bigger the bounce back will be."
Brian Weis, who runs the Milwaukee-based GolfTrips.com, has traveled for work recently and found airports with more than ample elbow room. Interest in golf is high, he said, but the strong uptick in play in summer and fall was largely because people were playing more golf on courses close to home.
Even where golf is still being played "the tee times are getting swallowed up by locals, and by members. I think the uncertainty will (continue), especially for airline travel. I think a lot of people are keeping their eyes on the holidays and spikes that are happening."
As long as some governors are warning against celebrating with your own family, the headlines will give golfers pause in planning winter trips, he said, but "eventually there's going to be some pent-up demand."
One destination especially popular with residents of Wisconsin and neighboring states is the Naples area in Florida. The holidays are typically quite busy with short-term visitors, but this year bookings are coming in very slowly and often are last-minute decisions, said Jack Wert of the Naples, Marco Island, Everglades Convention and Visitors Bureau.
Wert said "little question marks," including when vaccines will become widely available, "could certainly keep people reluctant to make long-term commitments.
"Between Christmas and New Year's it's usually pretty busy. And we hope it is again. That's the big question."
Wert said businesses in the area are being encouraged to emphasize in their marketing material that all recommended coronavirus protocols and safety measures are being enforced. And, he said, they are trying to tell people there will not be shutdowns that suddenly interrupt vacations.
"With all the national publicity with California being closed and New York being closed, people are wondering if I get there will anything be open?
"We are open and ready for business."