When their tornado-ravaged golf course closed last July after a truncated season, the owners of The Creeks at Ivy Acres in Hortonville conceded that "a golf future for this property looks dim."
And it was.
While courses elsewhere in Wisconsin are beginning to prepare for play in 2021, The Creeks will not be joining them. Unable to reach a settlement with their insurance company that would allow the course to rebuild and repair the damage from the July 2019 tornado, the owners have moved on. Already, several parcels of the property have been sold and more are on the market.
"It's a pretty sad story," said Bill Verbrick, who with his wife, Brittany, and other partners had purchased the course in 2016.
"But I don't think it will ever be a golf course again."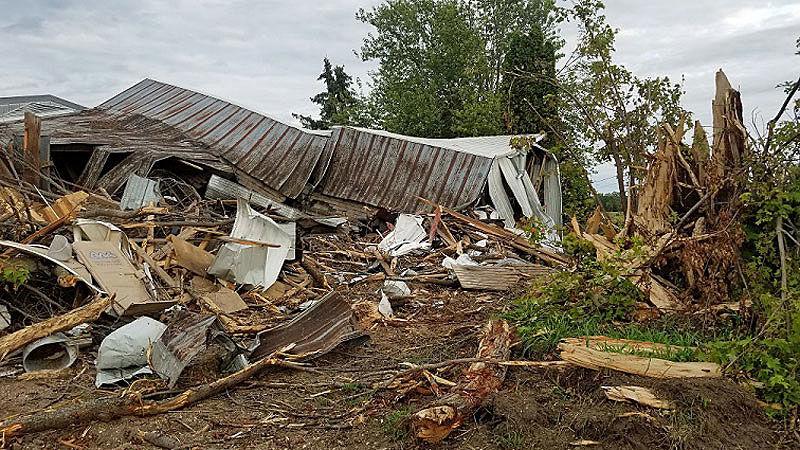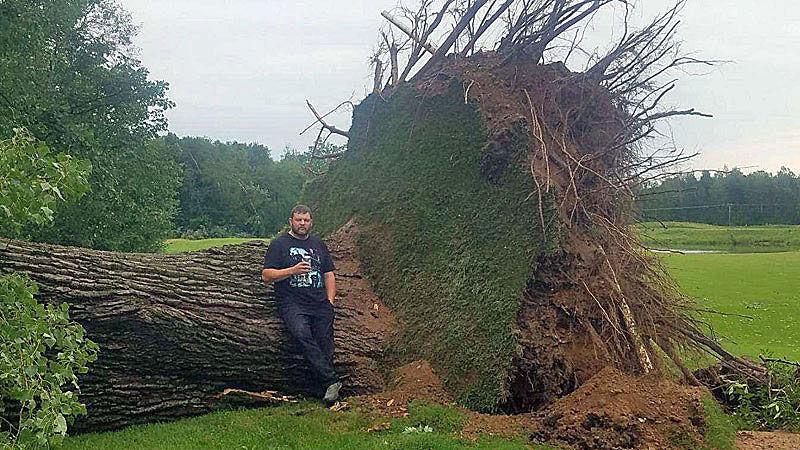 The owners had been making improvements to the course and facilities before the tornado struck that summer day. The storm downed trees, destroyed the club's maintenance shed, blew the roof off a new event center that had opened just six days earlier – and which had hosted just one outing and one wedding – and damaged the irrigation system, pump house, carts and more.
If there was a bright spot, he said later, it was that staff had enough time to warn golfers and no one was injured or worse.
The owners were eager to clean up the damage and begin rebuilding, but from the start, in Verbrick's telling, the insurance company offered settlements that would not cover the losses. When a satisfactory settlement proved elusive, the golf course remained closed for the rest of the season.
Last spring, when limited-amenity golf was approved early in the coronavirus, The Creeks opened for play again. It had no amenities to offer. Golfers were being asked to walk and clubhouses were off limits; The Creeks had no carts or clubhouse anyway, but such limited play did not begin to provide the revenue needed to maintain and repair the course and its facilities.
For a while Verbrick and others tried to maintain the golf course to the degree they could, but with no working irrigation system it was an uphill struggle. Verbrick, who had returned to his old job in the business world, would go over after work and water – by hand – for hours but eventually the hard decision was made to just let it go.
"We were trying to keep the dream alive," he said, "but finally had to throw in the towel.
"You know, it's amazing how quickly the greens go."
Verbrick said he doesn't see the entire property as suitable for a subdivision but several lots have been sold for housing and "there's still lots more we're trying to sell."
The legal dispute with the course's insurer is now in mediation, Verbrick said, and he is not sure how long it will take to get a decision – or whether the final settlement will be enough to cover losses. If not, he isn't sure how much he will continue to push for more.
"We certainly feel like we want our pound of flesh for breach of contract, but it's hard to know what's right," he said.
Verbrick, who previously had worked as a professional at other courses, is now out of the golf business and working at a job he enjoys. He even recently applied to reinstate his playing status as an amateur, thinking that in the future he would enjoy playing in state tournaments. But he is still saddened that the owners' dream was so suddenly taken away by events completely out of their control.
"Talk about a forced career change," he said. "I feel bad not just for myself and my partners but also for the community" that has lost a golf course that was only getting better.