Having failed with low-key efforts to persuade Gov. Tony Evers to rethink his position on golf during the COVID-19 pandemic, the Wisconsin State Golf Association and Wisconsin PGA Section have retained a lobbyist in hopes that their voices will be better heard.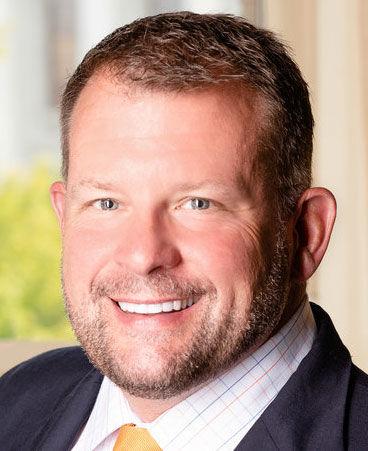 Eric Petersen, president of Madison-based Wimmer and Company, will represent the two golf organizations, which are expected to be joined by the Golf Course Owners of Wisconsin, the Wisconsin Chapter of the Club Management Association of America and the Wisconsin Golf Course Superintendents Association in presenting a unified front.
Evers deemed golf nonessential in his safer-at-home order, which went into effect March 24. That meant courses statewide had to close, though courses in Dunn County and Trempealeau County opened under strict guidelines (Trempealeau County courses have since closed).
Evers' order is scheduled to end at 8 a.m. April 24, but many course owners and operators fear it will be extended into May. In Minnesota, golf courses are to remain closed until May 4, as per Gov. Tim Walz's stay-at-home order.
On March 31, the state organizations jointly sent a letter to Evers supporting the safer-at-home order but stressing that golf could be played safely under social distancing guidelines. More than 66,700 people have signed a petition on change.org to "Let Wisconsin Golf."
And last Thursday, a group of 40 Republican lawmakers called on Evers to reopen courses. But the governor, speaking the next day on the Steve Scaffidi show on WTMJ Radio in Milwaukee, indicated that reopening golf courses was low on his list of priorities.
"A couple weeks after golf closed, we started getting emails from people saying, 'Have you considered hiring (a lobbyist)?' " said Joe Stadler, executive director of the WPGA. "Rob (Jansen, executive director of the WSGA) and I talked and we talked to our boards and we decided let's try to do this generically, grassroots, and see what happens. Obviously, nothing has changed."
Thus, the WSGA and WPGA have retained Petersen, whose list of clients includes the Milwaukee Brewers, Milwaukee Bucks, the Bradley Center, R.J. Reynolds and AT&T. He is a member of Maple Bluff Country Club in Madison and is not affiliated with a political party. He does not grant media interviews.
"He is just going to basically try to get a feel for what's being talked about," Stadler said. "Is (golf) being talked about? I think a big part of the reason we're doing this is to get the messaging out about the importance of the game and the industry to the Wisconsin economy, to Wisconsin tourism, to all the money raised for charity. I think it's important that that messaging is out there."
Stadler added that Petersen's approach would not be heavy-handed. Instead, the lobbyist will stress that golf can be played safely and that it's a $2.4 billion industry in Wisconsin, according to a 2010 impact study.
"He was very honest, which we appreciated," Stadler said. "He didn't say, 'I can get golf open on May 1.' He said, 'You know, there's some people I've talked to that don't think things are going to open up a whole lot until Memorial Day. I think people need to understand this could go on for a while. And anything we do before that could be a good thing.'
"I think we're optimistic to think maybe on April 24 golf could be allowed. I don't know if it's realistic. If state parks are still closed, I don't see (Evers) opening golf."
Do you think golf courses in Wisconsin should be able to stay open during Gov. Evers' safer-at-home order?
Last Thursday, Evers ordered the closure of 40 state parks, forests and recreational areas in southern and southeastern Wisconsin to help reduce overcrowding and vandalism and to slow the spread of the coronavirus.
"They created a worst-case scenario at state parks by making them free and not having a lot of staff there," Stadler said. "So as many people that wanted to went into state parks. There were thousands of people in one park, I read. You wouldn't have more than 100 people on a golf course if we followed 12-minute tee times. You'd have 80 to 100 people, tops.
"Hopefully, we'll get golf approved when other outdoor activities come back, and maybe it will be one of the sooner ones because of the nature of the game. Do people have to figure out how to social distance in their foursome? Yeah, but that's no different than when we go outside and talk to our neighbors."
In the meantime, some relief could be coming for many of the 500 WPGA members and associates in the form of a program announced Monday by the PGA of America. The Golf Emergency Relief Fund has been established to provide short-term financial assistance to workers in the golf industry.
The PGA has pledged $5 million and will match gifts from third parties of up to $2.5 million, which means a potential relief fund of $10 million. The fund will provide grants to industry workers, including PGA members, employees of local and state golf associations, caddies and some professionals playing on developmental tours to offset coronavirus-related financial hardships.
Many Wisconsin assistant professionals are out of work, and teaching pros who rely solely on income from lessons obviously are struggling.
"There's lots of people that can take advantage of it," Stadler said. "It's meaningful. It pays someone's rent for a month or two. If you factor that in with unemployment, with maybe some loans if you're a business owner, it helps. Unemployment only goes so far, so some additional help is outstanding."
The first phase will distribute two tiers of funding, with $500 grants for basic needs and up to $1,500 for critical needs. Applications will be reviewed and approved by E4E Relief, an independent third-party public charity.
Applications will be accepted starting at 1 p.m. Thursday at relief.golf.