BELOIT – Forget everything you ever heard, or thought, or thought you heard, about Beloit.
The perception of many can be summed up in a few words: high crime rate, dilapidated factories, a city in decline. Beloit was what you drove through (quickly) on I-90 or I-43 on your way to or from Rockford, Chicago, Madison or Milwaukee.
Well, have you visited lately? Because that Beloit is so 1990s. The city of 38,000 is undergoing an incredible transformation thanks to billionaire businesswoman and philanthropist Diane Hendricks, whose vision and behind-the-scenes leadership have helped to restore civic pride.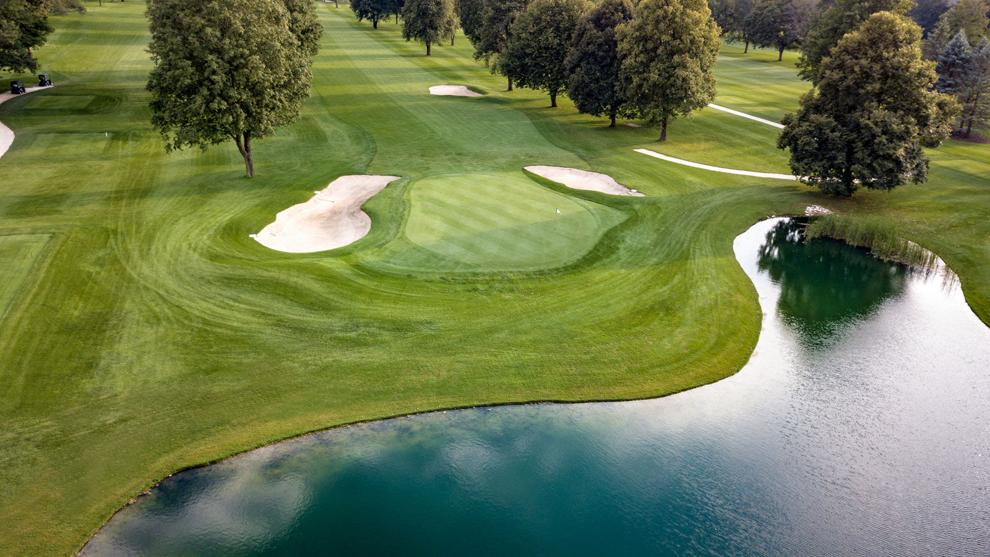 Downtown Beloit is now urban chic, with two boutique hotels, trendy restaurants, shops and a $35 million minor-league ballpark under construction near the Rock River.
Hendricks Commercial Properties and Geronimo Hospitality Group, a division of Hendricks Holding Co., have bought up and repurposed much of the downtown real estate including the Beloit Corp., once the world's leading manufacturer of papermaking machinery. The abandoned factory complex now is the 24-acre Ironworks Campus, home to more than 40 companies and a booming tech scene.
And golf is playing an important role in the rebranding of the city.
It starts with the Beloit Club which, like its namesake city, had fallen on hard times before Hendricks bought the private club in 2014 and hired PGA general manager Kent Instefjord to run it.
"The club was dying," said Instefjord, a native of nearby Janesville who was at Kohler Co. when Whistling Straits was built and then was Bob Lang's right-hand man when Lang built Erin Hills. "They were really close to going under."
Hendricks built a stunning new 24,000-square-foot hilltop clubhouse and a resort-style pool complex and hired Oliphant Golf to renovate the course, which dates to 1909. Membership, which had slipped to under 200, rebounded quickly and now is at a robust 700.
"Our competition is Rockford, which has three private clubs, and Janesville Country Club," Instefjord said. "None of them are booming. We're kind of like the new game in town. Of course, with what Diane has been doing, that momentum has been building and building.
"We have (a lot of) members from Janesville. When I grew up, there wouldn't have been one human being from Janesville that would have joined down here. The cities are five miles apart but they just don't mix. But because of what she's done, if they want to be doing business they've got to jump on board. We have members that live right on Janesville Country Club and they ended up joining here."
But that's only half the story. In 2016, the Beloit Club opened Ironworks Golf Lab, a state-of-the-art indoor performance facility on the Ironworks Campus, and hired top instructor Travis Becker away from Cherokee Country Club in Madison.
Becker, 48, is a two-time WPGA teacher of the year with a sterling reputation and a huge following, particularly among talented juniors and high school players. Ironworks' PGA Junior League team won the state title in 2017 and twice since has finished runner-up.
"Knowing the perception of Beloit, I was kind of a skeptic to take the job at first until you get down here and realize how beautiful it is, and what's going on," Becker said. "The culture is changing. I've been here for five years and just in that time the perception is so much better. It's really changed.
"It was a difficult decision to leave Cherokee, but I could kind of see the opportunity that was in front of me at Beloit. Being able to help design a golf academy and indoor facility, and the growth opportunity, was pretty hard to pass up."
Becker's staff now includes Mike Tabbert, a Titleist Performance Institute certified instructor; certified club fitter Dillon Parisi; and LPGA instructor Pamela Saladino.
Ironworks has three hitting bays with simulators, a robust club fitting operation and all the modern teaching technology, including K-Vest, BodiTrak Pressure Mat and SAM PuttLab. The business will generate $700,000 in revenue in 2020, according to Instefjord.
Golfers are driving in from as far away as Michigan's Upper Peninsula, Green Bay and Chicago for lessons and fittings. If you want to get in for a lesson with Becker, you'll have to wait until April – he doesn't have a single opening in January, February or March.
"I have a couple coaches that have some availability left," he said. "If it's my students, unfortunately they go on a call list so when I have a cancellation, I can get them in."
The rapid growth of Ironworks has Instefjord and Becker dreaming of a bigger indoor-outdoor facility. There's no room to build it at landlocked Beloit Club, where golfers warming up on the small range have to use limited-flight balls.
"Our five-year vision is to hopefully get that going," Becker said. "The facilities at Ironworks are awesome, but we've grown so fast, it's hard to accommodate the growth."
Said Instefjord, "The sky is the limit if at whatever point we get the right facility, both indoor and outdoor."