The reimagining of Glenway Golf Course, a modest but beloved muni on Madison's near west side, could yield a nine-hole facility like almost none other, designed by a murderer's row of accomplished course designers and architects that would be just one part of an ecologically sensitive, mixed-use neighborhood park.
The master plan for the project calls for nine newly designed and larger greens, wider fairways to improve playability, a putting course that would be open and free to the public, hiking trails for non-golfers, a children's play area and open space for community events during certain times.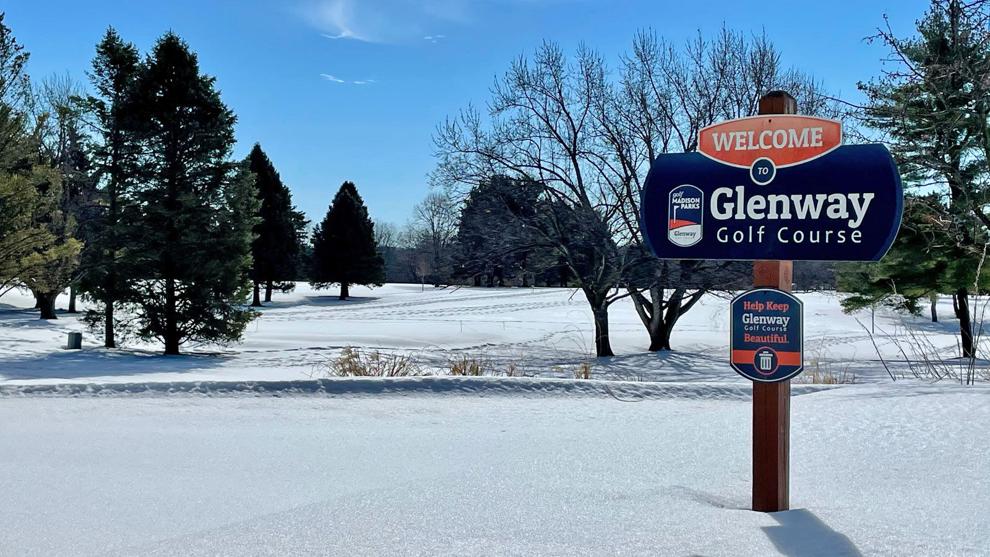 And there would be another rarity for a public nine-hole course – a caddie program. The plan calls for caddies whose fees would be paid by the Western Golf Association, which runs the Evans Scholars program of full-ride caddie scholarships. Golfers who use caddies would only be responsible for tipping their loopers, who in addition to earning pocket money would be eligible to apply for the coveted college scholarships.
This week, the Golf Subcommittee of the Madison Parks Department unanimously, and enthusiastically, voted to recommend to the Parks Commission that it go forward with the master plan as presented by Michael Keiser, who with his wife, Jocelyn, is donating the funds to redesign and rebuild the course.
If approved by the Common Council in March, construction would likely begin in April. The construction is expected to close Glenway for play for the entire 2021 season before the course opens for golf and other uses in 2022.
In a memo to the subcommittee, Madison golf operations supervisor Theran Steindl said the project "will not only provide an improved golfing experience, but offer multi-use benefits the community has not had the opportunity to experience before. These cutting edge ideas of improved native lands with incorporated hiking trails co-existing within a golf course will provide a roadmap for the future of golf in the country. A community-focused approach will provide all who wish to visit these lands an experience not known before."
There is irony in Keiser's investment in a public nine-holer. He runs the celebrated Sand Valley Golf Resort in Adams County and his father, Mike Keiser, also created Bandon Dunes Golf Resort, both places where high-end course architects have built brawny 18-hole layouts that have won course of the year honors and draw golfers from around the world. But Keiser, who now lives in Madison and with Jocelyn has played Glenway a number of times, said what's best for the greater game of golf isn't necessarily long, hard courses but shorter layouts like Glenway that can be enjoyed by players of all skill levels.
"Honestly, that length of golf course with great design is what golf needs more of," he said in an interview this week.
The design team for the Glenway project includes some of those who made Sand Valley a golf destination, including Craig Haltom, a course architect who discovered the land where Sand Valley was built; Brian Schneider of Renaissance Golf Design, a UW-Madison graduate who is now working on The Lido course at Sand Valley; and Sara Mess, a former college golfer who worked for architect Tom Doak and Renaissance Golf before becoming a high school golf coach in Oregon, near Madison.
Consulting architects include Jay Blasi, who grew up a short distance from Glenway and worked for Robert Trent Jones II golf course architects before starting his own design firm; Andy North, a two-time U.S. Open champion and also a course designer; and Andy Staples, a Milwaukee native who runs Staples Golf Design.
The project also includes a landscape design team that will oversee restoration of prairie grass at Glenway, along with consulting agronomists and a native plantings expert who formerly served as Wisconsin State Director of the Nature Conservancy.
Keiser said the team has borrowed from courses around the world, including from Sand Valley and especially from St Andrews in Scotland, often referred to as the birthplace of golf, in creating a design that will be uniquely Glenway.
"In terms of the mission of ecology, golf, mixed use, in that case it's similar to Sand Valley," he said. But in terms of the redesign of greens and other features, "St Andrews is the model architecturally. We're trying to draw inspiration from a lot of places but at the end of the day we want it to have a (feeling) all its own, and that's Glenway."
The emphasis on a mixed-use park is in keeping with the recommendations of a golf course task force Madison created a year ago to deal with long-term deficits in the city's golf operations. The proposed putting course, modeled after the Himalayas putting course at St Andrews, would allow non-golfers to enjoy low-key play, which could build neighborhood support for the course. It's the same with trails and outdoor event space on the course; in some cases, events could be held while golfers use new forward tees and continue to play.
The idea of a caddie program – most only exist at high-end country clubs or resorts like Sand Valley – was Keiser's, but even he was shocked when the Western Golf Association agreed to cover all fees. "That's huge," he said, though it only makes sense that players paying $12 for nine holes of golf wouldn't want to pay a $30 caddie fee on top of that. But having caddies could put $150,000 or more each summer into the pockets of local teens while also creating interest in the game among those who start as caddies, Keiser told the subcommittee.
Improvements to the course would include a new set of forward tees for youths and high-handicap players, completely rebuilt green complexes that would introduce new humps and bumps challenges for low-handicap golfers, and wider fairways and approaches to offer more options off the tee and a greater variety of shots into the greens.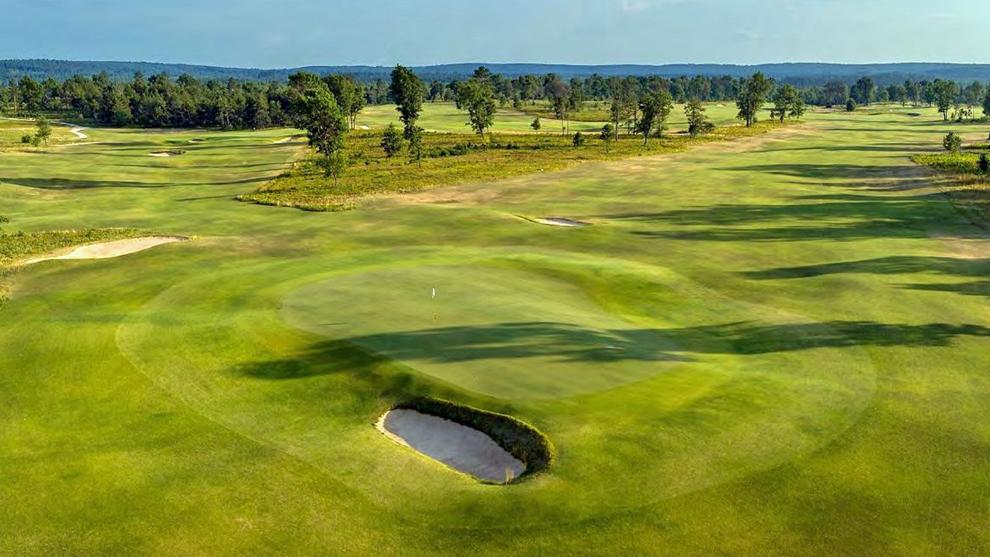 "It sounds paradoxical but this plan will be more challenging for the lower-handicap player," while more friendly for the high-handicap golfer, Keiser told the committee. "We think we can make it more enjoyable for both … by increasing the variety."
Ecological improvements would include a reduction in acres that would need high maintenance and more native landscape restoration, in addition to changes in turfgrass selection and management that would reduce water, fertilizer and pesticide usage.
Some aspects of the plan still have to be ironed out, Steindl noted, including how hikers and non-golf events can co-exist with regular play. In addition, groups that annually enjoy Glenway – including the First Tee of South Central Wisconsin, golf leagues, high school teams and others – will have to find new places to play in 2021. Steindl said the parks department will help them have access to the city's other four courses until Glenway can reopen.
Park officials and members of the golf subcommittee said the proposed reimagining of Glenway could serve as a model for other city courses, which until the burst of COVID-19 play in 2020 had been dealing with declining numbers of golfers and a revenue deficit. Dan Smith, the subcommittee chair, said, "I see this as a microcosm of what might be."
Keiser agreed, acknowledging that he had toured Madison's other courses before concluding Glenway would work best for such a revision.
"Glenway's just such a great place to start because, A., Jocelyn and I can do it ourselves," he said. And if it is successful, he said, it could spur others to get involved in improving Madison's other courses.
"There's no reason Glenway can't be a fun golf course (with great design). It could be the kind of golf course you could play three times a week for the rest of your life."