Harrison Ott's excellent adventure
Harrison Ott of Brookfield experienced a year's worth of highs and lows in his first 11 days on the PGA Tour Canada.
On June 23, the newly minted professional, who'd finished his final year at Vanderbilt with an NCAA Division 1 Championship appearance, fired a 65 to share the lead midway through the opening round of the Elk Ridge Open in Saskatchewan.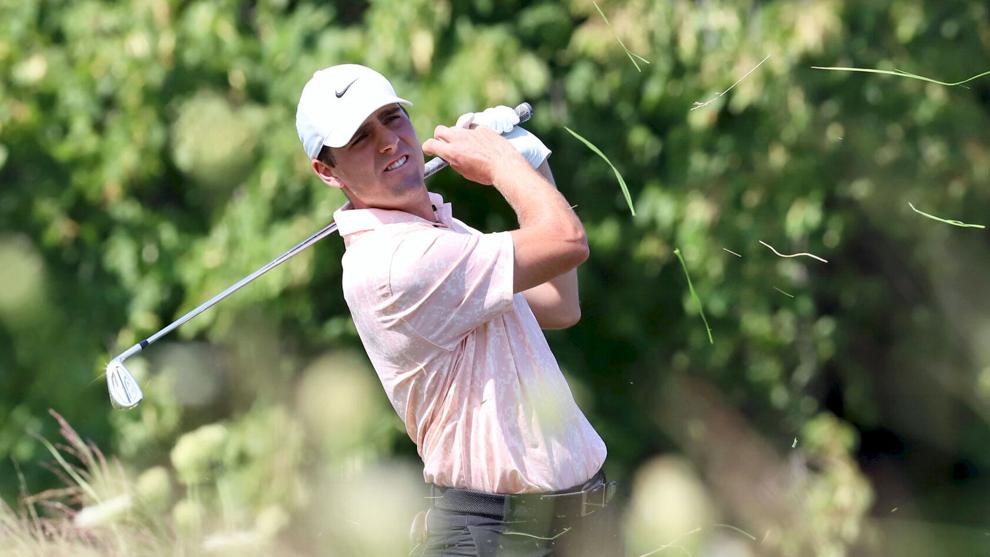 Unfortunately for Ott, rain washed out the round. And Friday's round. And Saturday's. Finally, officials had no choice but to cancel the tournament, a first in the tour's nine-year history.
Ott, who has conditional status on the tour, then hopped on an Air Canada flight to get to the next event, the Prince Edward Island Open.

"There were about 30 players on my flight, and we all go to baggage claim and the bags start going around and hardly anybody even claims them," Ott told Golf Channel. "Turns out, they were backed-up bags from previous flights."
Ott, who has conditional status on the tour, had a problem. If he was to play in the Prince Edward Island Open, he would have to Monday qualify at Belvedere Golf Club in Charlottetown … without his clubs. Not only that, but he was wearing sweatpants and a T-shirt, hardly the outfit of a touring professional.
As many as 20 players decided to drop out, but Ott cobbled together a set of clubs, borrowed a polo from the golf shop and shot a 4-under 68 to get into the Prince Edward Island Open field.
Then, after his clubs finally arrived, he shot rounds of 73-69-65-68 for a 13-under 275 total and finished T-9 in the tournament.
It made for a memorable start to his pro career.
Besides Ott, three other Wisconsin golfers made the cut at the Prince Edward Island Open. George Kneiser of Oconomowoc finished T-34, former Badgers golfer Jordan Hahn finished T-40 and Thomas Longbella of Chippewa Falls finished T-52.
Fifth course at Kohler one step closer to reality
The Kohler Co. has cleared another obstacle in its years-long legal battle to add another championship course in the Sheybogan area.
Wisconsin's Supreme Court ruled on Thursday that a conservation group has no legal standing to challenge a DNR land swap that would allow Kohler to develop a course on land it owns along Lake Michigan, according to a story in the Milwaukee Journal Sentinel.
In 2018, the state Natural Resources Board agreed to give Kohler 4.6 acres of the 988-acre Kohler-Andrae State Park in exchange for about 10 acres of land west of the park. The state also would grant Kohler an easement over an additional 1.8 acres of the park.
The 4-3 decision reversed a decision by the Court of Appeals, which had ruled that the Friends of the Black River Forest could advance its challenge of the land swap. The Friends claimed that the loss of park land would harm the group's recreational, conservation and aesthetic interests.
In 2020, the Supreme Court sided with Kohler on another dispute related to the golf course project, upholding annexation of the site by the City of Sheboygan to avoid a possible denial of a special use permit from the Town of Wilson.
But Kohler's legal battle isn't over yet. The company is appealing a judge's decision last year that upheld an administrative judge's decision that the DNR improperly issued Kohler Co. a permit to fill wetlands. That case currently is before the Court of Appeals.
Kohler Co. owns the 36-hole complex at Whistling Straits, which played host to the 2021 Ryder Cup and three PGA Championships, and 36 more holes nearby at Blackwolf Run, which has played host to a pair of U.S. Women's Opens.
Drive for show, putt for … a trophy?
Do you fancy yourself a good putter? Well, now you have a chance to prove it in a tournament — and at a venue that doesn't involve windmills and faux volcanoes.
The inaugural Wisconsin State Putting Championship sponsored by Meridian Putters will take place Aug. 25 on the state's newest putting course, The Dance Floor at Geneva National.
The event will consist of 18 holes of championship putting, player gifts, a buffet lunch and pro shop credit for the top finishers. The entry fee is $50.
Participants also have the ability to book a complimentary round of golf on either the Player or Palmer course that afternoon at Geneva National (pay only the $29 cart fee).
More information and a link to register can be found here.
Schedule won't allow Hunt to defend State Am title
The Sweet Spot started piecing together scheduling options for Piercen Hunt last week after the defending Wisconsin State Amateur champion won the local qualifier for the U.S. Amateur for the second year in a row and quickly realized what Hunt confirmed to us via text message: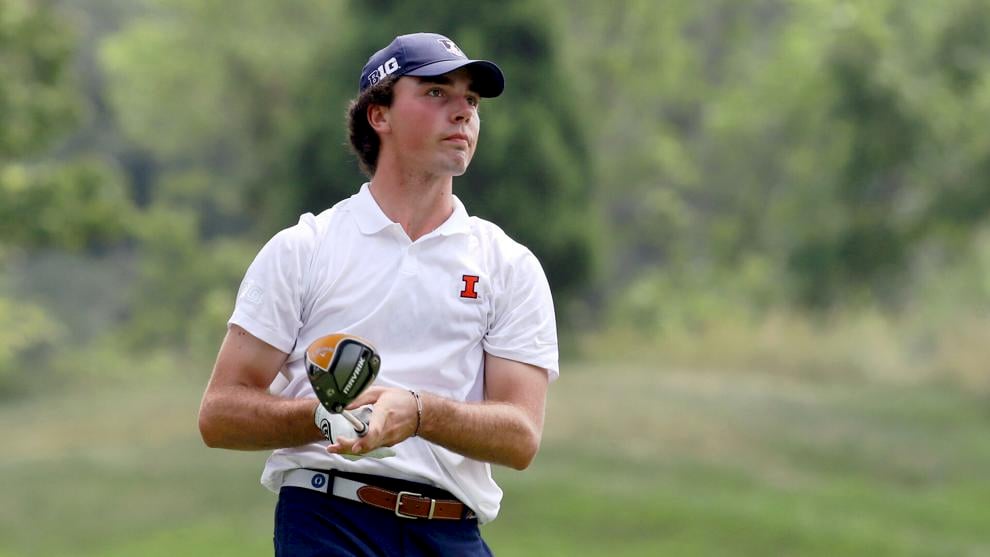 "Unfortunately, no State Am this year," Hunt wrote, confirming that his schedule includes stops on the Elite Amateur Golf Series at the Trans-Mississippi Amateur (July 6-9), the Southern Amateur (July 13-16) and the Western Amateur (Aug. 1-6) in addition to his latest stop at the U.S. Amateur in New Jersey (Aug. 15-21).
"I'd be coming off the back of six straight weeks of tournament golf and with the Western and U.S. Ams coming up after the State Am, it would have been quite hectic and tiring," he wrote. 
Hunt already has played in two Elite Amateur series events, finishing T-51 at the Sunnehanna Amateur and T-44 at the Northeast Amateur. The former two-time WIAA Division 1 state champ from Hartland Arrowhead ranks 37th in the Elite Amateur Cup standings. The top five finishers after the Western Am earn PGA Tour, Korn Ferry Tour and U.S. Amateur exemptions. The series also gives Hunt the chance to go head-to-head with the world's top amateurs.
"Playing in the Elite Am events comes with the obvious benefits if you finish high in the points list," Hunt wrote. "But is also the best competition in the country throughout the summer."
Sand Valley sets record for State Amateur entries
In a few short years, Sand Valley in the Town of Rome has cemented itself as one of America's great golf destinations. The resort, modeled after the uber-popular Bandon Dunes in Oregon, apparently is on the must-play list among the state's top golfers, too.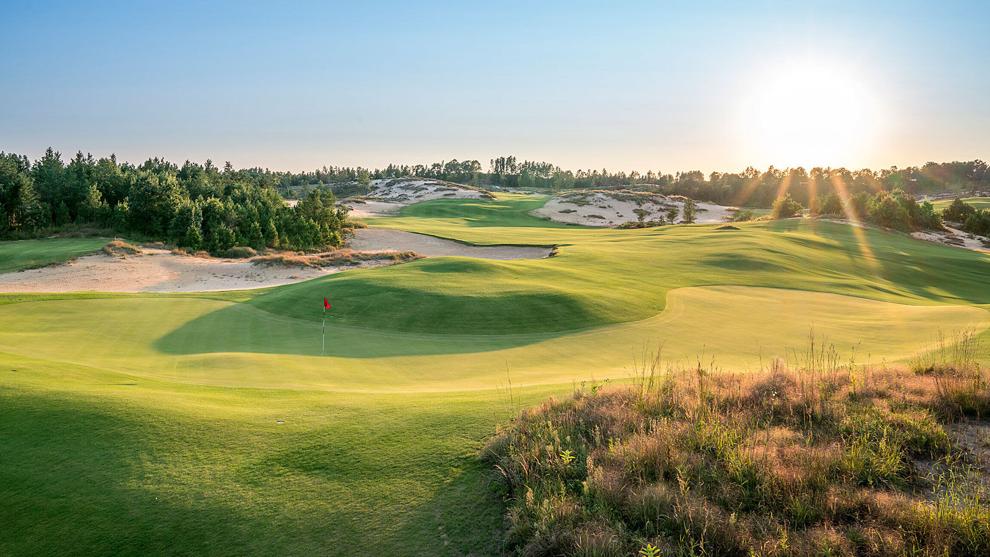 The Wisconsin State Golf Association announced recently that a record number of entries had been filed for the 121st Wisconsin State Amateur Championship, to be contested July 18-21 on both 18-hole courses at Sand Valley.
When registration closed in mid-June, 879 golfers had entered. That broke the previous record of 869 entrants set by Erin Hills in 2015. Milwaukee Country Club drew 840 entrants in 1995 and Blue Mound Golf & Country Club drew 815 in 2003.
"We're extremely fortunate to have held this event at courses that have hosted the U.S. Open, Walker Cup and PGA Championship," WSGA Executive Director Rob Jansen wrote in the June issue of Wisconsin Golfer, the organization's digital magazine. "To break a record held by those venues is pretty special and the buzz this year for Sand Valley has been off the charts."
Marathon man (and woman)
The indefatigable Carl Meyer is at it again. The golf enthusiast and Hire Heroes USA board member plans to play 115 holes at Chenequa Country Club today to mark his 15th year of raising funds to benefit military families on Independence Day.
Last year, Meyer became the first individual to raise more than $1 million for Hire Heroes USA, a nonprofit dedicated to helping veterans and military spouses find meaningful employment. He's already raised more than $115,000 this year and hopes to pass his goal of $150,000.
Since he started this tradition in 2007, Meyer's advocacy and fundraising efforts have helped more than 750 veterans and military spouses secure meaningful employment. He will tee off around 5 a.m.
Speaking of golf marathons, Erika Pirkl, the director of player development for the Wisconsin PGA Section, plans to play 100 holes at Naga-Waukee War Memorial Golf Course in Pewaukee on Tuesday to raise funds for PGA REACH and Rogers Behavioral Health in Oconomowoc as part of the WPGA's centennial celebration.
Cheesy field at American Century Championship
The field for the 33rd annual American Century Championship, Friday through Sunday in South Lake Tahoe, Calif., will have plenty of Wisconsin representation.
Aaron Rodgers and two-time celeb champ Tony Romo, who made it to the Round of 16 at the recent WSGA Match Play Championship and then finished T-47 at the Ray Fischer Amateur Championship, are the state headliners.
Vinny Del Negro, who played two seasons for the Bucks (1997-'99), will attempt to defend his title. Dell Curry, Del Negro's teammate in Milwaukee in 1998-'99, will join his more famous sons Steph and Seth.
Others with state ties include former Packers defensive back Charles Woodson; quarterback Jim McMahon, who attempted five passes for the Packers as Brett Favre's backup in 1995-'96; and former Brewers pitcher CC Sabathia.
The 54-hole American Century Championship will be televised Friday on Golf Channel (6:30-8:30 p.m.) and Saturday-Sunday on NBC (1:30-5 p.m.).
Papa's Porch opens at The Club at Lac La Belle
The Club at Lac La Belle in Oconomowoc has opened Papa's Porch, a lounge and patio seating area adjacent to the practice facility.
Papa's Porch will serve sandwiches and beverages and should prove to be a popular post-round gathering spot for golfers. It is named in honor of founder Matt Morse, who died earlier this year.
The Club at Lac La Belle also has partnered with NBC Sports Next and will benefit from exposure to millions of golfers who use GolfNow to search for and book tee times online.
Tap-ins, lip-outs and double-breakers
Hudson's Paige Hillman was sporting her University of Sioux Falls golf bag last week when we saw her teeing it up in the Minnesota Mixed Amateur Championship at Northfield (Minn.) Golf Club. But she told the Sweet Spot she'll be carrying a new bag this fall, having transferred from the Division II Cougars to Division I Ball State. … Green Bay's Jed Baranczyk is playing a busy schedule this summer, but the former Bay Port High School star told the Sweet Spot at last week's Balance & Believe Invitational that he is not headed back to North Dakota State this fall and is not using COVID extra eligibility anywhere. Instead, Baranczyk is headed to the University of Wisconsin to begin work on his law degree. … The Twitter account Eureka Earth recently posted aerial shots of the 13th hole at Augusta National and the construction of a new tee box, which would make the famed par-5 play considerably longer. Whether the tee will be used for the 2023 Masters remains to be seen. … Notre Dame product Andrew O'Leary had an unusual three-hole stretch during the recent North and South Amateur at Pinehurst No. 4. He made a quadruple-bogey 9 on the par-5 ninth hole, birdied the par-4 10th and then made a hole-in-one on the par-3 11th. That's right: 9-3-1.