Richerson proves you can go home again
The 43rd Ryder Cup happened to line up with Jim Richerson's tenure as president of the PGA of America, so he was back in the neighborhood last week.
Richerson left his position as director of golf for Kohler Co. in 2017 to take a job with Troon Golf in Scottsdale, Ariz. His responsibilities as PGA president – he spoke at the Ryder Cup opening ceremony, among other duties – brought him back to the place he once called home.
"This is a blast, no question about it," Richerson said Sunday. "It's very familiar, obviously, and seeing so many friends, so many co-workers that I used to work with, neighbors in the community … each day I've tried to stop in and see different people. I'm running into golf professionals from throughout the state on the golf course, running into people in the local community and neighborhood. It's been a lot of fun."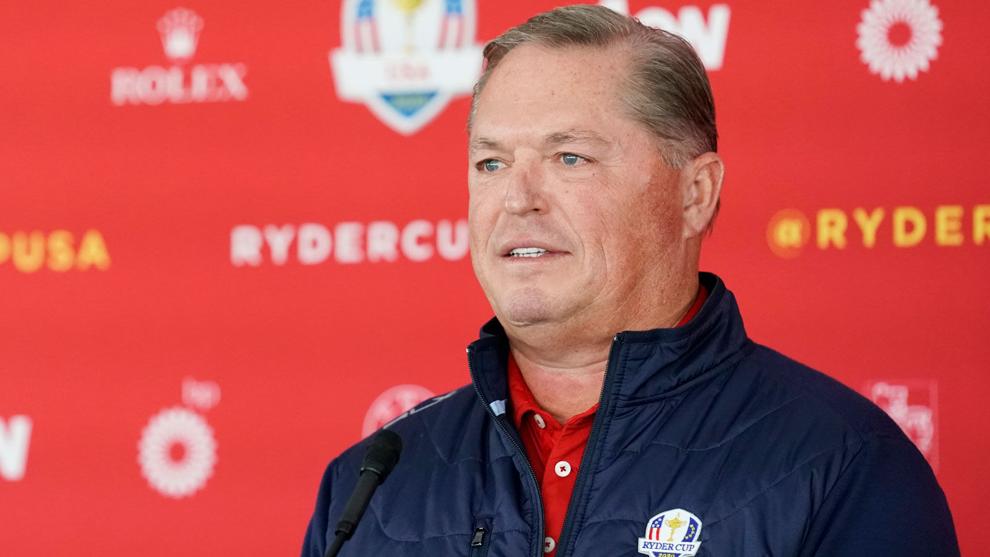 The primary job of the PGA of America last week was to make sure that U.S. captain Steve Stricker and his players had everything they needed to be successful. Apparently, the Americans were not left wanting, because they rolled to a 19-9 victory over Team Europe.
In 2029, Hazeltine National in Chaska, Minn., will become the first U.S. course to hold the Ryder Cup twice. Hazeltine also hosted the matches in 2016. Could Whistling Straits follow suit?
"Well, we're not thinking about that right now," Richerson said. "We do have it (scheduled) out for quite a few years. Obviously, we'll have conversations about that but we don't need to be in any rush. Part of that, too, is we don't know what (the Ryder Cup) is going to look like. Does it get bigger and bigger and bigger? Does it change in some way moving forward? We've got time to figure that all out."
Richerson will be on the move again soon. He recently accepted the position of general manager at The Riviera Country Club in Pacific Palisades, Calif. He starts his new job Oct. 12.
"Very excited," he said. "I've always loved being involved in events. Riviera has one of the best annual (PGA) Tour events in the Genesis L.A. Open. When the Olympics come to L.A. in 2028, they're going to be the host for the men's and women's golf competition. So, they've got some really nice events lined up and they'd love to have some other events in the future, as well."
Richerson was at Kohler from February 2007 to August 2017.
But what if they say 'Pretty please'?
An exhausted Stricker found time to make a guest appearance Monday night on "Talking Golf," the Madison radio show hosted by his father-in-law, Dennis Tiziani, and Paul Braun.
Still coming down off the Ryder Cup high, Stricker reiterated what he told The Sweet Spot on Sunday night: he probably won't serve as Ryder Cup captain again.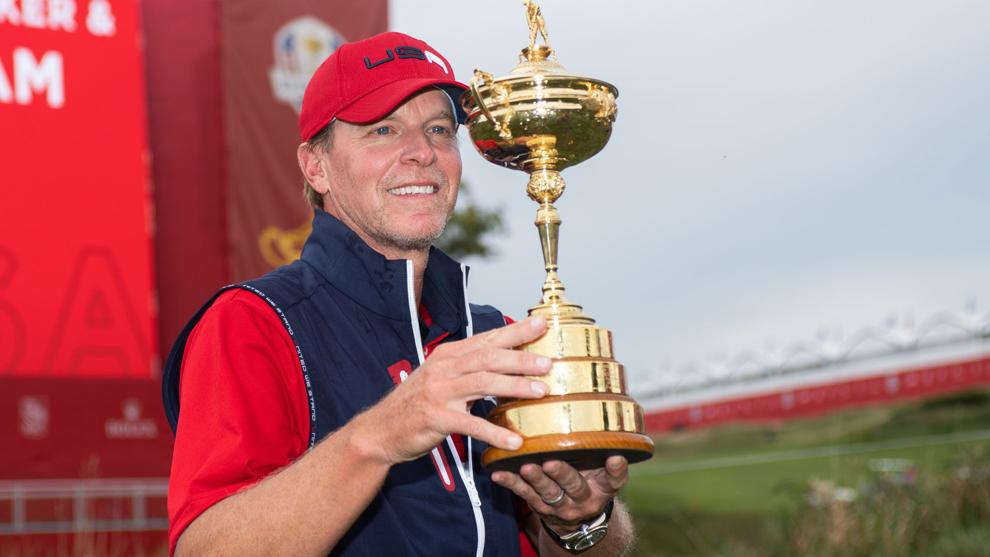 "Right now, I'm glad this is over," he said. "I don't even want to think about doing anything else in the captaincy department, probably forever. I think I'm done. I don't know why I would do it again. … I cherished this last week and obviously the Presidents Cup, too (in 2017, when he served as U.S. captain). I don't know why I would do it again."
Stricker's daughter, Bobbi, brought her father's replica Ryder Cup trophy to the "Talking Golf" set at Cherokee Country Club.
"The real one is going to get to me at some point," Stricker said. "But that's a replica that I get to keep. It's a gift from the players to me. Every captain, when they captain a team, they get a replica trophy of the Ryder Cup. It's a present from the team members, the 12 players."
Maggie Leef doubles up on USGA championships
There's no record of how many golfers have made it to match play in two United States Golf Association championships just two weeks apart, but it can't be many.
Whatever the small number, it just grew by one.
Maggie Leef of Pewaukee shot 79-77 in stroke-play qualifying over the weekend to finish T-48 and qualify for match play in the U.S. Women's Mid-Amateur Championship at Berkeley Hall Club in Bluffton, S.C. In the Round of 64, she lost to Sarah Gallagher of Canton, Ga.
Just two weeks earlier, Leef, a member of the Wisconsin Golf Hall of Fame, reached the Round of 32 in the U.S. Senior Women's Amateur at The Lakeland Club in Point Clear, Ala.
It's hard to qualify for USGA championships, let alone reach match play, so that's quite an accomplishment for Leef.
7-Eleven, Subway … and golf facilities?
In 2020, golf was played in 206 of the 251 countries and dependent territories recognized by the International Organization for Standardization (ISO), according to the National Golf Foundation.
There's even a nine-hole course on Christmas Island, a remote Australian outpost in the Indian Ocean.
According to the NGF, there are more than 38,000 courses globally. Only 7-Eleven and Subway have more physical business locations around the world.
The United States is the global leader with more than 16,000 golf courses, or 42% of the world supply. Japan (3,140) and the United Kingdom (3,101) are Nos. 2 and 3.
NGF maintains the official database of golf courses worldwide and verifies the operational status of all golf facilities on a 12-month cycle within the U.S. and every 24 months globally. New courses in planning and under construction also are tracked.