Joyce Malison remembers LPGA Tour hall of famer Kathy Whitworth
Former LPGA Tour player Joyce Malison of Waterford expressed disappointment to The Sweet Spot that the Christmas Eve death of contemporary Kathy Whitworth didn't get more attention in the national media.
Whitworth, who was 83, won 88 times in her Hall of Fame career, six more than the men's record of 82 shared by Sam Snead and Tiger Woods.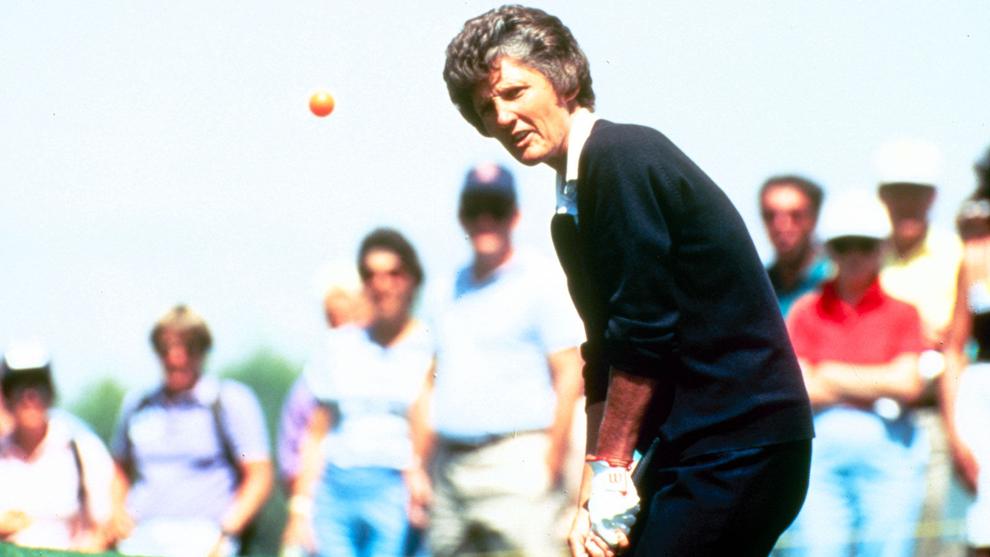 Malison, 88, played on the LPGA Tour from 1955-'60 and is credited with five victories (six by her count).
"Kathy deserves a lot more credit than what she's getting," Malison said. "She passed away and I didn't even know it. My son called me and said, 'It's too bad that you lost one of your friends.' I said, 'Who passed away?' Then I looked for it and I couldn't find it. That's a shame. She deserves the recognition that she earned."
Malison was one year away from retiring to marry and start a family when Whitworth came along and although the two weren't particularly close, they kept in touch over the years.
"I was paired with her maybe two or three times," Malison said. "She was just learning the game. And then I got to play with her on the senior tour (Legends of the LPGA)."
In 1987, Whitworth won the Marilyn Smith Founders Classic, the inaugural event on what would become the senior tour for women. Malison won the 52-and-over division in that tournament and earned $10,500, the biggest payday of her career.
Whitworth was the LPGA's leading money winner eight times and was The Associated Press Female Athlete of the Year in 1965 and 1967. She was inducted into the LPGA Hall of Fame in 1975 and the World Golf Hall of Fame in 1982.
"Oh, she was great," Malison said. "When she came out on tour she was very shy (and had) raw talent. She came right from the farmland to the tour. She was young. After I retired, that's when she won all her tournaments. She was a fighter."
Malison, a member of the Wisconsin Golf Hall of Fame, is passing the winter by playing golf three times a week on a simulator at Rivermoor Country Club. She also bowls twice a week.
"It's good exercise and I get out with people," she said. "I don't sit and look at four walls."
Whistling Straits earns top NGCOA honor
Whistling Straits has been named the Jemsek National Course of the Year by the board of directors of the National Golf Course Owners Association.
The Jemsek award recognizes a golf course that "epitomizes exceptional course quality and management excellence, makes important contributions to its communities and the game and is a model of operations to its peers."
The Straits had previously been named the Midwest Region Course of the Year and beat out three other regional winners for the top honor: Quechee (Vt.) Club (East Region); TPC Sugarloaf in Duluth, Ga. (South Region) and Encinitas (Calif.) Ranch Golf Course (West Region).
Tap-ins, lip-outs and double-breakers
The PGA Tour's 2022-'23 season resumes this week with the Sentry Tournament of Champions on Maui. The field of 39 includes 17 of the top 20 in the Official World Golf Ranking, but not No. 1 Rory McIlroy. He is skipping the tournament sponsored by Stevens Point-based Sentry Insurance. … When Andy Barrett left the Brown Deer Park Golf Course in August to manage the new X-Golf franchise at American Family Field, his move created a domino effect for PGA professionals in the Milwaukee County Parks system. Scott Walecki has moved from Dretzka Park to Brown Deer, where he will be the head pro; David Labinski, who finished the 2022 season as Barrett's interim replacement at Brown Deer, was promoted to take over for Walecki at Dretzka. … The Wisconsin PGA Section and the Wisconsin State Golf Association have announced future dates and venues for several marquee events. The 2026 Wisconsin State Open will be held at Tuckaway CC in Franklin, while the 2024 Wisconsin Junior Boys Championship is slated for Lake Wisconsin CC in Prairie du Sac. Future State Amateur sites include The Legend at Merrill Hills in 2024, West Bend CC in 2026, North Hills CC in Menomonee Falls in 2029 and Oneida G&CC in Green Bay in 2030. The Wisconsin Senior Open is headed to North Shore GC in Menasha in 2024 and to Geneva National GC in Lake Geneva in 2025.