Tiziani making most of opportunities on Champions tour
Most Wisconsin golf fans are aware that Steve Stricker and Jerry Kelly have had big years on the PGA Tour Champions. Each has won three times, and they rank Nos. 3 and 4, respectively, on the Charles Schwab Cup money list.
But a third Madison golfer is quietly having a breakout year. Mario Tiziani, Stricker's brother-in-law and agent, is in position to make the Charles Schwab Cup playoffs.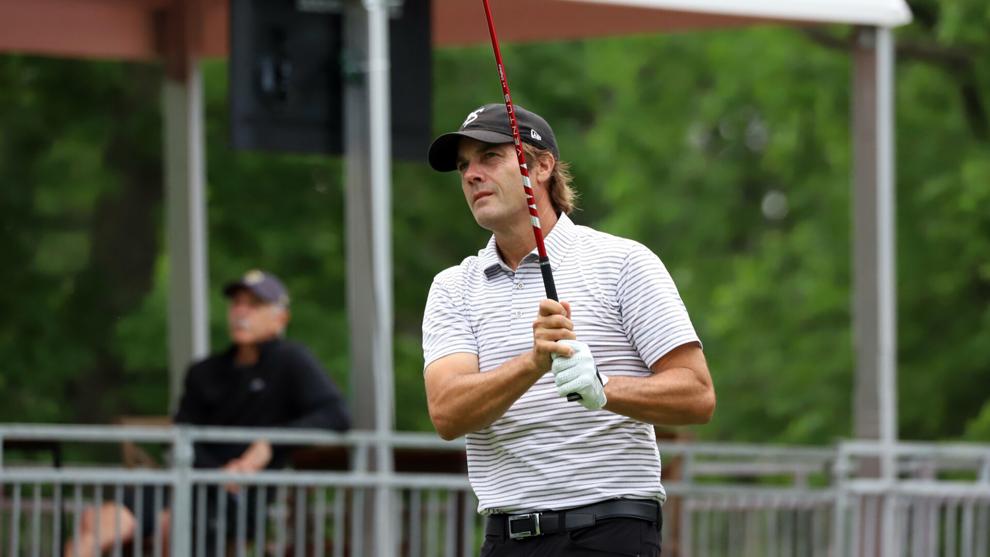 In just 10 starts — four via Monday qualifying and six on sponsor's exemptions — the 52-year-old Tiziani has earned $191,235 and ranks 63rd on the money list, comfortably inside the cut line (top 72) to make it into the first playoff event, the Dominion Energy Charity Classic, Oct. 21-23 in Richmond, Va.
Tiziani recorded the first top-10 finish of his career a week ago at the PURE Insurance Championship at Pebble Beach. He tied for seventh, four shots behind winner Steve Flesch, after a final-round 67.
"It was a really fun week," Tiziani said in a story posted on pgatour.com. "Who knows, a shot or two or three here and there … but I'm happy to finish so well and to get my first top 10. And what a venue for it. I've gotten to play a couple of tournaments (at Pebble Beach), and it never gets old."
Tiziani played for his father, Dennis Tiziani, at the University of Wisconsin and then played professionally for 17 years. He made it to the PGA Tour in 2005 and played in 23 events, making 11 cuts and earning $181,618. It was not enough to keep his card, though, and he stopped chasing the golf dream in 2010.
But his competitive flame was reignited in 2020 by a sponsor's exemption into the tournament Stricker hosts, the American Family Insurance Championship, where he finished T-71 at University Ridge. In 2021, he finished T-11 in the Sanford International on a sponsor's exemption, which opened more doors.
This year, Tiziani has made the most of his limited opportunities. He's in the field in this week's Constellation Furyk & Friends in Jacksonville, Fla., on a seventh sponsor's exemption.
"(I'm) super grateful for the tournament directors and title sponsors, because Monday qualifying is tough," he said. "It's a tough road."
After the Constellation Furyk & Friends, there is one event left, the SAS Championship in Cary, N.C., before the start of the three-tournament Charles Schwab Cup playoff series.
"I've got a tall task (to play well enough to secure exempt status for 2023)," Tiziani said. "But I'm excited for it. It's nice to play well, and hopefully I can keep the momentum going."
Kids play free at Noyes Park
Thanks to a new partnership between First Tee — Southeast Wisconsin and Milwaukee County Parks, junior golfers 18 and under will be welcomed to play golf at no cost at Noyes Park for the remainder of the 2022 season and the full 2023 season.
"We are thrilled to partner with Milwaukee County Parks on this exciting program to make golf more accessible for kids in our community," said Inge Plautz, First Tee – Southeast Wisconsin board president. "We know that cost can be a significant barrier for those learning the game, and we want to ensure that everyone has an opportunity to participate."
Noyes Park Golf Course is a nine-hole par-3 course located on Milwaukee's northwest side and is home to First Tee – Southeast Wisconsin programs. Holes measure between 87 and 110 yards.
"We have had an excellent relationship with First Tee – Southeast Wisconsin for many years and are excited to continue the relationship with this new partnership," said Guy D. Smith, executive director of Milwaukee County Parks. "Milwaukee County Parks is committed to making facilities … accessible to all visitors and First Tee – Southeast Wisconsin's vision to remove cost barriers for junior golfers aligns well with our mission."
The green fees will remain the same for all other golfers. The nine-hole rate is $7 for adults and $5 for seniors and players with a disability.
Army veteran honored for innovative golf program
Matt McDonnell of Fox Point, founder of Next 18, a nonprofit program that hosts golf camps for military veterans and first responders, has been named a 2022 WebMD Health Hero. The award honors everyday heroes who are confronting the nation's mental health challenges with ingenuity, compassion and bravery.
After returning home from Afghanistan in 2015, McDonell, an Army veteran, was taking a cocktail of prescription drugs to help him sleep and relieve his emotional and physical pain. For nearly seven years, the repressed memories of war kept flooding back.
While at his lowest, McDonell received an email from Semper Fi & America's Fund, an organization that supports combat veterans, inviting him to a golf camp in Denver. He went to one golf camp, then another, and realized how many mental health practices were intrinsic to the game.
That was the inspiration for Next 18. Participants receive instruction from local pros as well as guidance in self-care practices. Next 18 has hosted six camps with 63 alumni so far. McDonell, who played golf at Germantown High School, wants the program to grow to 15 to 20 camps a year.
Tap-ins, lip-outs and double-breakers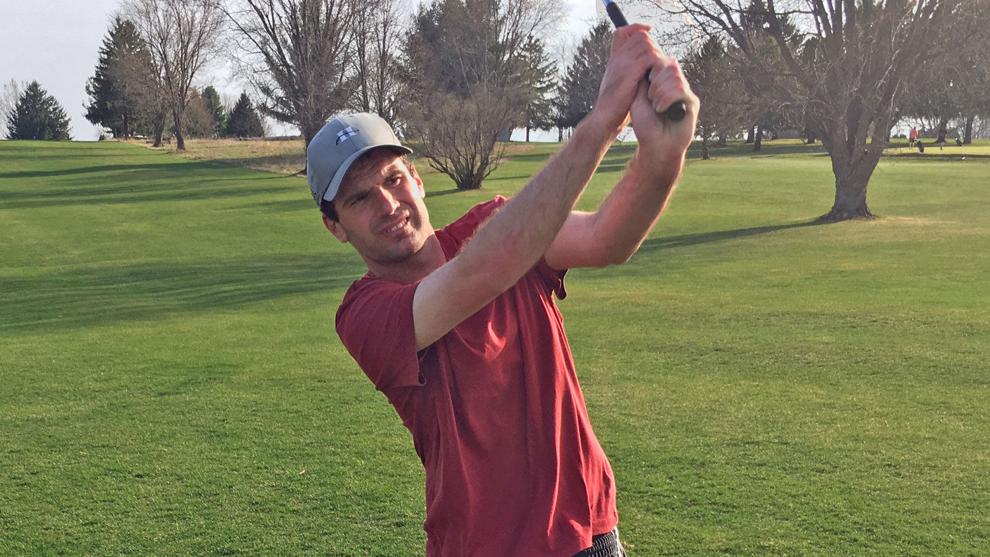 The Wisconsin State Golf Association plans to recognize Nolan Krentz of Mount Horeb for setting the world record for playing the most golf holes in one year. In 2020, Krentz played 17,776 holes, mainly at Norsk Golf Club and Dodge Point Country Club. The previous record was 14,625 holes, according to the Guinness Book of World Records. Krentz will receive an award from WSGA Executive Director Rob Jansen in Mount Horeb at a date to be determined. … Romain Langasque tied the course record on the Old Course at St. Andrews last week during the Alfred Dunhill Links Championship. The 27-year-old Frenchman, ranked 272nd in the world, shot an 11-under 61 in the first round, including a 28 on the inward nine in which he made five birdies and an eagle over the final six holes.