Unofficially, Stricker is No. 1 on PGA Tour Champions
Most golf fans know that Phil Mickelson won the Charles Schwab Cup Championship and Bernhard Langer won his sixth Charles Schwab Cup on the PGA Tour Champions.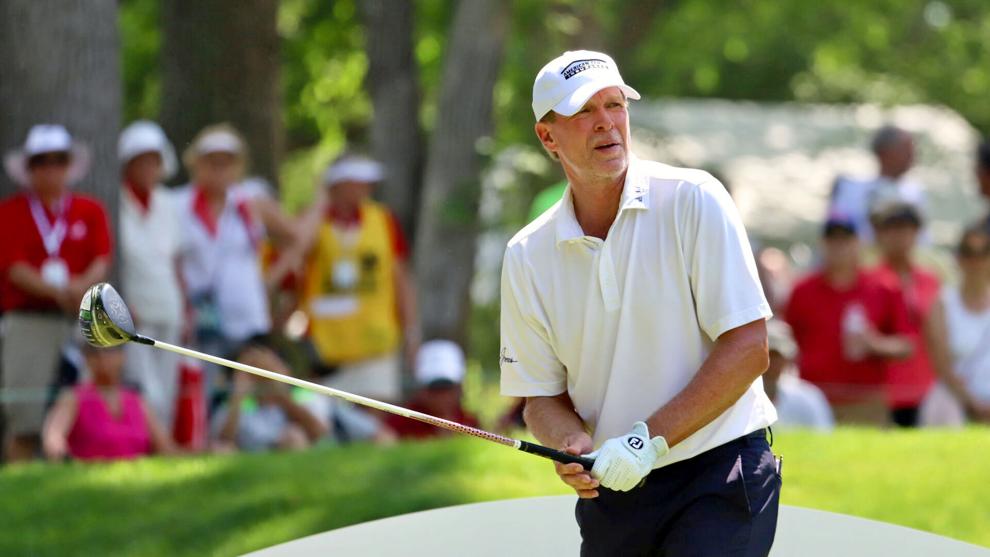 But who finished the 2020-'21 wraparound season ranked No. 1 in the Power Performance Rankings? None other than Madison's Steve Stricker, who didn't even play in the Charles Schwab Cup Championship.
How could Stricker be No. 1 when Mickelson won four of six Champions tour starts? It's because the ranking is based on 12-month performances of Champions tour players. When a tournament is played, the previous year's results are dropped. Mickelson did not have enough starts.
The PPR is not recognized by the PGA Tour.
… and on this list, he's No. 3
Morning Read columnist John Hawkins identified Stricker as the third-best putter of the Tiger Woods generation (other than Woods) in a story posted on Morning Read. Brad Faxon was No. 1 on Hawkins' list and Corey Pavin was No. 2.
Of Stricker, Hawkins wrote: "He probably made more bombs (30 feet or longer) than anyone in the game upon resurrecting his career in the mid-2000s, and over the ensuing five years, Stricker was unquestionably the best pure putter on earth. Whenever Woods needed help with his stroke, there was only one man he'd go see. It wasn't Woody Austin."
Behind Stricker on Hawkins' list were Jordan Spieth, Greg Norman, David Toms, Loren Roberts and Justin Leonard.
Hawkins also ranked the best putters of the Jack Nicklaus generation (not including Nicklaus). They were, in order, Tom Watson, Billy Casper, Ben Crenshaw, Hale Irwin, Gary Player, Raymond Floyd and Jerry Barber.
Sand Valley now a 365-day resort
Sand Valley's experiment as a four-season resort in 2020-'21 was so successful that winter programming and lodging has been expanded from four-day weekends to seven days a week.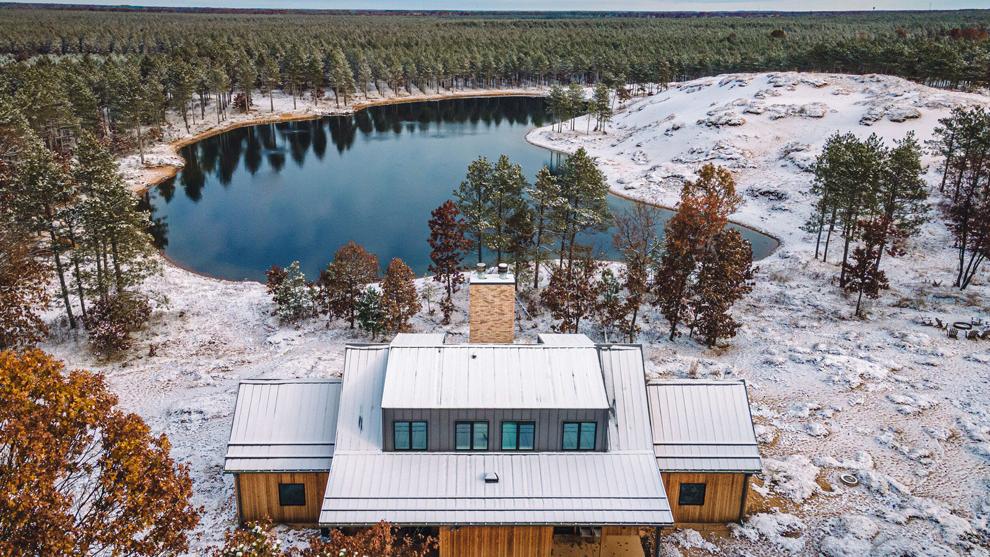 Winter activities at the sprawling 12,000-acre resort in the Town of Rome include bird watching, snowshoeing, ice skating, ice fishing, sledding, stargazing and cross-country skiing.
"Last year, we kind of dipped our toe into the four-season resort space and we focused almost exclusively on weekend programming, Thursday through Sunday," said Michael Carbiener, Sand Valley's general manager. "What we found is that people came to us saying, 'We'd like to be there on Monday, Tuesday and Wednesday.' So, going into this year, we said, 'What the heck. We're open seven days a week.'"
Sand Valley has "doubled down" on winter programming, Carbiener said, adding themed weekends, guided ice fishing and pond hockey. For more information, click on "Sand Valley Pursuits" on the resort's website.
Check out these multi-shop holiday sales
Looking for holiday deals for that special golfer? Here's a list of multi-golf shop sales across Wisconsin in the coming weeks:
Appleton Golf Sale, Double Tree by Hilton, 150 Nicolet Rd., Appleton. Nov. 23 (8 a.m.-6 p.m.); Nov. 24 (9 a.m.-4 p.m.); Nov. 26 (9 a.m.-noon).
Hartford Golf Sale, Hartford Town Hall, 3360 Hwy. K, Hartford. Dec. 2 (8 a.m.-7 p.m.); Dec. 3 (9 a.m.-7 p.m.); Dec. 4 (9 a.m.-2 p.m.).
Milwaukee County Parks Golf Sale, Currie Park Golf Course, 3535 N. Mayfair Rd., Wauwatosa. Nov. 26 (8 a.m.-5 p.m.) through Dec. 3 (Monday through Friday, 10 a.m.-6 p.m., Saturday and Sunday 8 a.m.-3 p.m.).
Northeast Wisconsin Golf Sale, Mid Vallee Golf Course, 3850 Mid Vallee Dr., De Pere. Nov. 23 and 24 (9 a.m.-5 p.m.)
WSGA receives $157,654 grant from state
The Wisconsin State Golf Association recently was awarded a $157,654 grant to continue to promote golf tourism in the state. Rob Jansen, executive director of the WSGA, accepted the check from Gov. Tony Evers.
The Wisconsin Destination Marketing Grant Program assists organizations promoting and developing tourism in Wisconsin following the COVID-19 pandemic. Funding is provided to the state by the federal American Rescue Plan Act of 2021.
Jansen also recently attended the International Association of Golf Administrators annual conference in Frisco, Texas, where he was elected chairperson of the Allied Golf Association Council.
PGA of America offering employment opportunities
The PGA of America is inviting people from underrepresented backgrounds who are interested in working the organization's high-profile 2022 major championships to apply through PGA JobMatch. Individuals can register at PGAImpact.org through Dec. 14 to potentially interview with the PGA's operations team.
There are short-term employment opportunities at the PGA Championship, May 17-22 at Southern Hills Country Club in Tulsa, Okla.; the KitchenAid Senior PGA Championship, May 24-29 at Harbor Shores Resort in Benton Harbor, Mich.; and the KPMG Women's PGA Championship, June 21-26 at Congressional CC in Bethesda, Md.
Positions at all three championships also include pre- and post-championship opportunities.
"The PGA of America is committed to creating a golf industry workforce that better reflects the demographics of our country," said Sandy Cross, PGA of America chief people officer. "These job opportunities provide valuable entry-level experience working on major golf championships."
Qualified candidates will be invited to participate in the next phase of the hiring process.
Tap-ins, lip-outs and double-breakers
Three Wisconsin juniors – Alex Koenig of Wales, Bennett Swavely of Hudson and Jessica Guiser of Hartland – received honorable mention recognition for the Presidents' Leadership Award by the American Junior Golf Association and the United States Golf Association. The Presidents' Leadership Award was created to recognize one male and one female junior golfer who demonstrate leadership, character and community service through their involvement with the Leadership Links program, a joint initiative founded by the USGA and AJGA in 2005 to further develop junior golfers through volunteerism. … Condoleezza Rice, the former U.S. Secretary of State, will receive the Ambassador of Golf Award at the 2022 Bridgestone Senior Players Championship at Firestone Country Club in July. The award honors a person who has fostered the ideals of the game on an international level and whose concerns for others extends beyond the golf course.