PGA Tour Superstore coming to Brookfield
Just in time for that last-minute holiday shopping, Wisconsin's first PGA Tour Superstore is scheduled to open Dec. 17 in Brookfield, according to the company's website.
The equipment and apparel store will open in a 44,000-square-foot building at 18550 W. Bluemound Rd. The standalone building previously was occupied by a Babies 'R' Us store.
This is good news for golf gear-heads. PGA Tour Superstores boast an "unmatched selection" of equipment and apparel for men, women and juniors. Stores are staffed with teaching professionals and have multiple club-fitting bays, practice hitting bays and large putting greens.
WSGA accepting intern applications
For young men and women considering careers in golf — or who just want a really cool summer job — there's probably no better gig than a paid internship with the Wisconsin State Golf Association.
The WSGA is accepting applications for four WSGA/P.J. Boatwright Jr. internship positions. The internships start in mid-May and end in mid-August, with interns expected to work 40 hours per week.
Successful candidates will have an opportunity to gain valuable experience in tournament administration and will be provided WSGA-logoed apparel, a backpack, golf shoes and more.
To apply, email a cover letter and resume to WSGA executive director Rob Jansen (rob@wsga.org) by Dec. 30.
Bobbi Stricker's learning experience
Though Bobbi Stricker didn't advance through Stage II of the LPGA/Epson Tour Qualifying School, her caddie saw some good things in her game.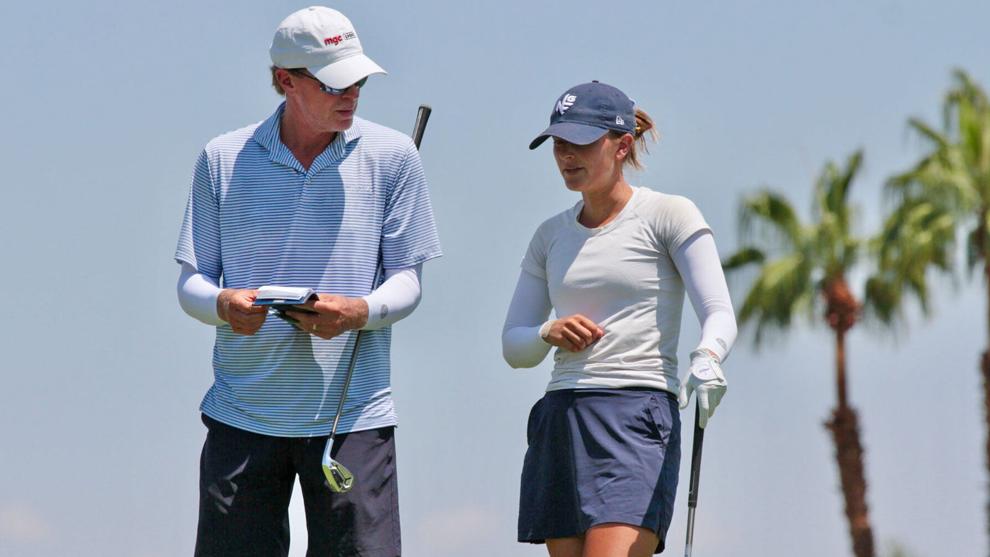 "She's on a nice path," said Steve Stricker. "She's getting better all the time. She's still so young at it. Six years in the game, basically."
Bobbi Stricker shot 81-76-74 at Plantation Golf & CC in Venice, Fla., and finished T-144. Emily Lauterbach of Hartland, a senior at the University of Wisconsin, shot 76-75-78 and finished T-134.
Though only the top 45 advanced to the final stage, Stricker and Lauterbach secured Epson Tour eligibility in 2023.
"I don't know if it will be a full schedule, because of where (Bobbi) finished,'" Steve Stricker said. "She has status, but we don't know how many events she'll get in."
Kettle Moraine's John Sams to coach Carthage women
The coaching dominos that began to fall when Carly Werwie-Swartz left NCAA Division I Loyola (Ill.) to become the director of golf at Division II UW-Parkside, leading Brandy Johnston to leave Division III Carthage College in Kenosha to replace her in Chicago, have finally come to a halt.
John Sams was named last week to replace Johnston at Carthage. If that name sounds familiar, it should; Sams has spent the last seven years coaching successful boys and girls teams at Kettle Moraine High School in Wales.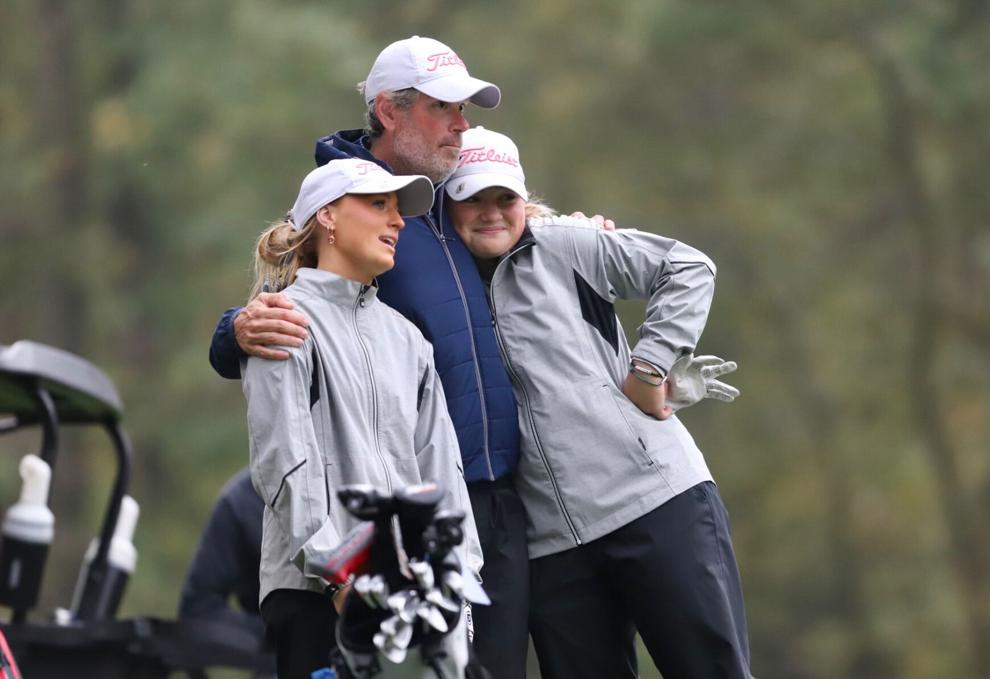 Under his watch, the Lasers girls team qualified for the WIAA Division 1 state tournament five times, winning the championship in 2018. His boys teams also made five state tournament appearances during his tenure, winning the Division 1 title in 2021 and finishing second in 2022.
Sams also knows a little something about Division III golf. He played on the men's team at UW-Stevens Point from 1987 through 1991.
"John brings a fantastic combination of knowledge, enthusiasm, work ethic, and passion," Jay Christiansen, who has been serving as the Firebirds' director of golf since Johnston's departure and will continue to coach the men's team, said in a statement. "As one can tell from the success of his teams, he finds a way for his personality to rub off on his players. There is so much that goes into creating a skilled player who can consistently perform at a high level under the pressures that highly-competitive golf can present, and John has a knack for finding the right formula."
Tap-ins, lip-outs and double-breakers
Joel Goldstrand, who designed New Richmond Golf Club and St. Croix National in Somerset, has died. He was 83. Goldstrand played on the PGA Tour for eight years and was a member of the Minnesota Golf Hall of Fame. He is credited with nearly 100 course designs in the Upper Midwest. … World Golf Hall of Fame member Tom Watson will be sidelined for the foreseeable future following left shoulder replacement surgery. Watson, 73, was involved in a rollover accident last week while riding a go-kart on his Kansas farm. It's not yet known whether he will be able to participate as an honorary starter at the Masters in April. …The 2023 online tee sheet for the Golf Courses of Lawsonia will be available Dec. 1. … After an uninterrupted period of 23 years and 21 weeks, Sergio Garcia will drop out of the top 100 in the Official World Golf Ranking this week, according to a tweet from OWGR guru Nosferatu. Garcia broke into the top 100 on July 4, 1999 and had stayed there ever since. … Erin Hills was named one of golf's top single-course destinations by linksmagazine.com. Others on the list included Chambers Bay, Shadow Creek and CordeValle.