Fireworks in Nekoosa as Polivka, Church win WSGA Four-Ball
Matt Polivka of Muskego and partner Tyler Church of Onalaska played so-so in stroke-play qualifying for the Wisconsin State Golf Association Four-Ball Championship last week, shooting 69-74 to finish in the middle of the pack among the 32 teams advancing to match play.
Then, they caught fire. We're talking five-alarm, flames-shooting-out-of-the-roof fire.
Over five matches on the Lakes and Pines courses at Lake Arrowhead in Nekoosa, they made 38 birdies in 79 holes and won the championship Sunday with a 4 and 2 victory over Nekoosa's Sam Cianciola and Greg Alberte.
But it was their second-round match against Kevin Van Rossum of Hartland and Jack Schultz of Whitefish Bay that had everyone talking.
"I started them," said Bill Linneman, director of rules and competitions for the WSGA, "And I said to both teams, 'I have a funny feeling that whoever wins this match is going to win the tournament.'"
Polivka and Church proceeded to make 10 birdies and won, 1-up. Normally, a team that makes 10 birdies closes out the match well before the 18th hole. But in this case, Van Rossum and Schultz kept pace with eight birdies and an eagle.
"I don't think I've ever played a match with that many birdies and that much going on the whole time," said Polivka, who plays at Grand Canyon University in Phoenix and recently finished T-7 in the Western Athletic Conference Championship. "It was a constant battle the entire 18 holes."
Polivka and Church closed out the match when Church hit his approach shot on the 18th to six inches for a tap-in birdie. Moments earlier, Van Rossum had missed a 20-footer that would have sent the match to extra holes.
"Kevin gave it a good run," Polivka said. "He barely missed it high side, just past the hole. We thought he would make it for sure, because of how things had been going all day."
Over their last four matches, Polivka and Church made 34 birdies in 61 holes, or about two years' worth for The Sweet Spot.
"The courses played tough," Linneman said, "so what they did is off the charts."
Tiziani wins in tune-up for AmFam Championship
Winning breeds confidence, as the saying goes, so watch out for Mario Tiziani this week at the American Family Insurance Championship at University Ridge.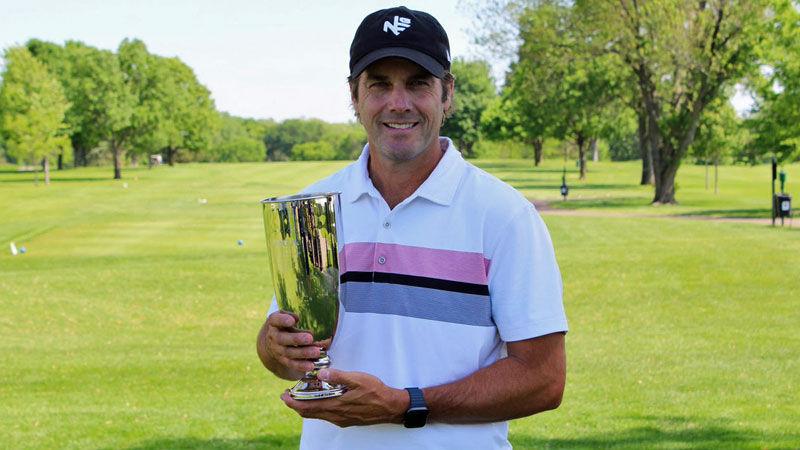 Tiziani, 50, a former University of Wisconsin golfer, made up a four-shot deficit in the final round last week at Keller Golf Course in Maplewood, Minn., to win the 37th Minnesota Senior Open.
He followed his opening 71 with a 6-under 66, which included back-to-back birdies late in the round, and pulled away to a four-shot victory over amateur Joel B. Johnson.
Tiziani played on the PGA Tour 15 years ago and regained his amateur status in 2011, but turned pro again recently. He will tee it up in the AmFam on a sponsor's exemption. The PGA Tour Champions is a couple levels up from a Minnesota PGA Section event, but hey, winning is winning.
"Winning is hard anywhere," he said in a story posted on the MPGA website. "I didn't play in my 40s, so it's nice to come out and show that I've got something. This gives me a ton of confidence and makes me want to compete."
Better known lately as brother-in-law Steve Stricker's caddie and agent, Tiziani showed he's still got plenty of game and moxie by playing the final nine holes in 4-under. He birdied Nos. 10 and 12 to pull to within one shot of the lead and distanced himself from the field by rolling in an 8-footer for birdie at the 16th and a 15-footer for birdie at the 17th.
"I was nervous for sure, but the way I handled myself was nice and I made some really nice putts to keep it together," he said.
Tiziani, who lives in Excelsior, Minn., earned Big Ten freshman of the year honors in 1989 and was a member of the first Badgers team to compete in the NCAA Championships. He won the Wisconsin State Open in 2002. The next year, he won the Northern Ontario Open on the Canadian Tour.
In 2005, he qualified for the PGA Tour on his 13th attempt. He made 11 cuts in 23 starts and earned more than $180,000, but was relegated to the Nationwide Tour the following season. Not long afterward, he stopped playing competitively.
"I played for a long time and I had to get away," Tiziani said. "I think I just found a love for the game again."
Cejka dethrones Stricker in Power Performance Rankings
Steve Stricker's run at the top of the Power Performance Rankings, an unofficial ranking of players on the PGA Tour Champions, couldn't last forever. Especially with the way Alex Cejka has been setting the senior circuit on fire.
Cejka, who has won the last two Champions tour majors, dethroned Stricker last week, ending the latter's 18-month run at the No. 1 spot.
The top 10 in the ranking, which is not recognized by the PGA Tour Champions but serves as a good barometer for who's hot: Cejka, Stricker, Ernie Els, Kevin Sutherland, Jim Furyk, Mike Weir, Jerry Kelly, Darren Clarke, Bernhard Langer and Retief Goosen.
All but Clarke and Sutherland are playing in the American Family Insurance Championship this week. Kelly, as you may have heard a time or two, is the defending champion.
MU's Eichhorn named to All-Midwest Region team
Redshirt junior Hunter Eichhorn of Carney, Mich., became Marquette University's first four-time all-region selection when the Golf Coaches Association of America named him to the PING All-Midwest Region team recently.
Eichhorn made his third NCAA regional appearance in Kingston Springs, Tenn., last month, after being named the 2021 Big East player of the year. He is the Golden Eagles' all-time leader in scoring average.
Marquette's PING All-Region golfers: Eichhorn (2018, 2019, 2020, 2021); Tyler Leach (2020); Oliver Farrell (2019); Matt Murlick (2018); Patrick Sanchez (2015); Mike Van Sickle (2007, 2008, 2009).
Another appearance for Romo in Ray Fischer
The 192-player field for the Ray Fischer Amateur Championship is finalized and once again includes Burlington native and former Dallas Cowboys quarterback Tony Romo.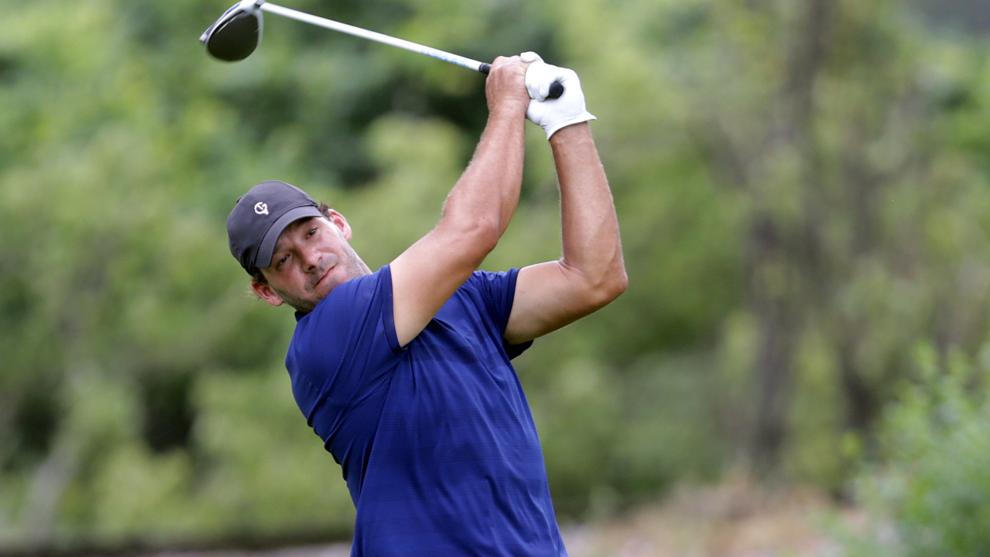 Romo has been loyal to the Wisconsin golf community. His generosity is legendary among longtime golf buddies and he plays regularly in state tournaments, including the Fischer. His father, Ramiro, is a part owner of Meadowbrook CC in Racine and owns the popular Range Time practice facility at Ives Grove Golf Links in Sturtevant.
The 72-hole Ray Fischer, scheduled for June 25-27 at Janesville Riverside Golf Course, is run by the Wisconsin Public Links Association. Past champions in the field include Bob Gregorski (1996, 1998), Matt Behm (2006), Garrett Jones (2007), Jack Schultz (2017, 2018), Owen Butler (2019) and Joe Weber (2020).
Tap-ins, lip-outs and double-breakers
The 12th hole at Whistling Straits made the list of "10 dramatic par-3s" compiled by linksmagazine.com. Other holes on the list included No. 7 at Pebble Beach, No. 17 at TPC Sawgrass and No. 5 at Teeth of the Dog in the Dominican Republic. A Wisconsin-only list compiled by The Sweet Spot would include No. 2 at Eagle Springs, No. 17 at Whistling Straits and the sweet little 69-yard eighth hole at Peninsula State Park. … The United States Golf Association has launched a grant program to invite media outlets to expand their coverage of women's golf by offering financial support to help alleviate any associated costs. The latest studies show that only 4% of sports media news coverage features female athletes. The USGA conducts seven women's championships.