Details on how girls golf's staggered start will look during the 2020-21 school year and how it will impact boys golf gained some much-awaited clarity Friday when the WIAA Board of Control gave unanimous approval to a plan outlining where an alternate season for fall sports will fit between winter and spring.
Schools that are not able to sponsor fall sports in their traditional season due to COVID-19 restrictions and concerns will be allowed to have those sports practice and compete during an alternate season that begins as early as mid-February (girls swimming and diving). The alternate season for girls golf will begin March 29 and conclude the week of May 17 that could include a WIAA-sponsored "culminating event" if the ongoing COVID-19 pandemic allows.
Many girls golf programs will begin their traditional fall season Monday, a week later than originally scheduled, with the other "low-risk" sports of cross country, girls tennis and girls swimming and diving. Friday's decision also stipulated that programs that are unable to complete at least 50 percent of their practices and competitions will be allowed to attempt to play a complete season during the alternate dates that were defined by the Board of Control.
Friday's action also adjusted the calendar for the winter and spring sports seasons. The winter sports season will now begin as early as Nov. 16 (for gymnastics, girls basketball and boys and girls hockey) and end as late as the week of March 1 (boys basketball) while the spring sports season was adjusted to begin as early as April 19 (all sports except girls soccer and boys tennis) and end as late as the week of June 28 (all sports except boys golf and boys tennis).
Boys golf will begin its season April 19 and end the week of June 14, which suggest the WIAA will make every effort it can to hold a state tournament June 18-19 — as scheduled — at University Ridge Golf Course in Madison. The 2019 WIAA boys golf season was canceled in its entirety due to the COVID-19 concerns and restrictions for the first time in the sport's 97-year history.
The calendar revisions mean that girls golf and boys golf will overlap for five weeks as the girls finish their alternate season and the boys begin their traditional season. Boys and girls golf have not been played in the same season since 1985, the last year that the WIAA offered a fall season for boys golf.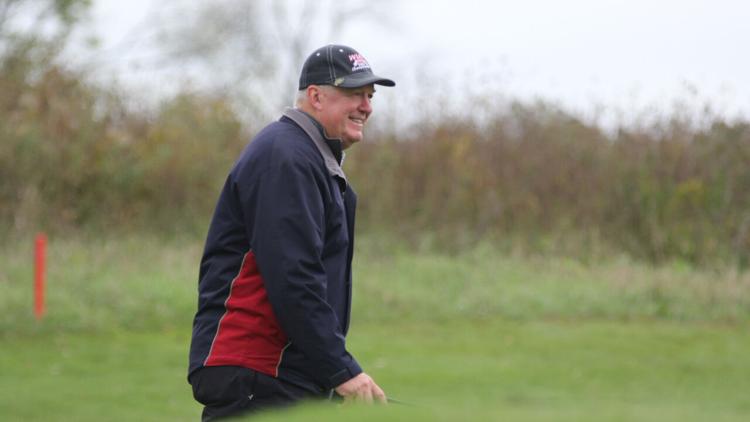 "I'm very pleased we're able to provide two seasons of play for girls golf while maintaining almost all of the boys golf season in the spring," WIAA assistant director Tom Shafranski wrote in an email to Wisconsin.Golf. "The dates are as good as we could get for all the considerations we had to make. I'm excited to get the girls' fall season started on Monday and get girls with their teammates!!
"(I am) truly hoping for a great year of high school golf ahead and that more girls and boys try out the great sport golf!!"
Schools were given a Sept. 1 deadline for declaring whether their fall sports will compete in the traditional season or in the alternate season next spring. A WIAA spokesperson confirmed Friday night that the Board's action included a provision that would allow schools to move some sports but not others to the alternate season in the spring.
Already Friday afternoon, Appleton and Green Bay schools announced that they would join schools in the Badger, Big Eight and Rock Valley Conferences in southern Wisconsin in opting for the alternate season. A Wisconsin Athletic Directors Association survey of found 234 of 308 responding schools will be starting practice in "low-risk" sports next week while 255 plan to start "high-risk" sports, including football when they are allowed to start practice Sept. 7, although WADA president Nathan Delany said many schools and conferences are restricting their teams to in-conference competitions only this fall.
Meanwhile, the Board acknowledged all schedules are subject to change if conditions warrant in accordance with local, state and national health guidelines. It also also approved a number of COVID-19-related adjustments to WIAA rules.
Among those that impact boys and girls golf:
 All minimum number of contests requirements for tournament eligibility will be suspended in 2020-21.
 All non-border, out-of-state competitions or practices are strongly discouraged.
 All multiple-team events from outside a host's region are strongly discouraged.
 Co-op programs that include schools that are unable to participate in activities during 2020-21 may seek other co-op partners to provide opportunities for participation.
With conference approval, schools whose conference has canceled sports in 2020-21 may seek schedule relief with other conferences as an independent without sanctions or going through the prescribed conference realignment process.
For 2020-21, programs may schedule contests after they are eliminated from the WIAA tournament or culminating event of the respective sport's revised season.
Schools that were unable to conduct their five unrestricted coaching contact days during the 2020 summer may schedule those days during the 2020-21 calendar year provided there is one week of no contact prior to the start of the respective season. However, during the closed-session meeting, the Board directed staff to have discussions on coaching contact during 2020-21 placed on the agenda of the September meeting.
The Board also determined that student-athletes may compete in no more than two non-school events with school approval during each regular sports season and all sports for 2020-21 only, which adopts the middle-level regulation. An "event" will be defined as a game or tournament. That provision has been in place for boys and girls golf in recent seasons.