Among the many things I admired most about Dennis Tiziani during his tenure as University of Wisconsin golf coach, his ability to identify, develop and — most importantly — win with local talent set him apart from most coaches.
I was in Ann Arbor, Mich., in 1994 when "Tiz" won the Big Ten Conference with Ben Walter of Menomonie, Jim Pejka of Stone Lake, Kirk Wieland of Lodi, Jason Fitchett of Green Bay and Mark Scheibach of Fond du Lac. In 1993, his Badgers had won it with Joe Ring of Madison competing in place of Wieland.
They were all home-grown golfers who enjoyed modest high school success and entrusted their college years to Tiziani. He turned them into champions.
As I evaluated Wisconsin's boys Class of 2020, I couldn't help but feel Tiziani would have loved this group. As he did with son-in-law Steve Stricker once upon a time, Tiziani would have wished Hartland Arrowhead's Piercen Hunt nothing but the best as he departed for the University of Illinois, built a wall around the remaining talent in the state and then done great things with it.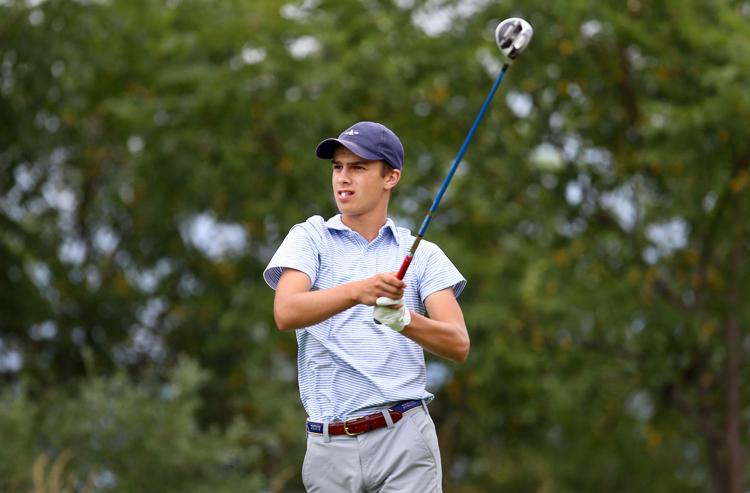 That's to take nothing away from Hunt, whose passion for the game and ability to play it at the very highest level rivals any golfer his age that I have covered over the last 30 years following the junior golf scene in Wisconsin. Suffice it to say, he remains No. 1 in Wisconsin.golf's Class of 2020 rankings.
His presence will be sorely missed in the spring when Hunt will forego his senior season of competition due to a schedule conflict between the WIAA state championship and his Western Junior Championship title defense. But the story of how that happened will go down as one of the all-time dandies.
In fact, it's almost eerie how the dominoes fell this year after Hunt failed to win the WIAA Division 1 state championship for the first time in his three seasons at Arrowhead.
On June 19 (a Thursday), Hunt showed he had fully rebounded from that setback by winning the Western Junior on the same day Wisconsin.golf learned PGA Tour Champions was imposing a date change on the American Family Insurance Championship for 2020 that would force the senior event to move earlier in June and force the WIAA state tournament to move two weeks later, opposite the first two days of the Western Junior.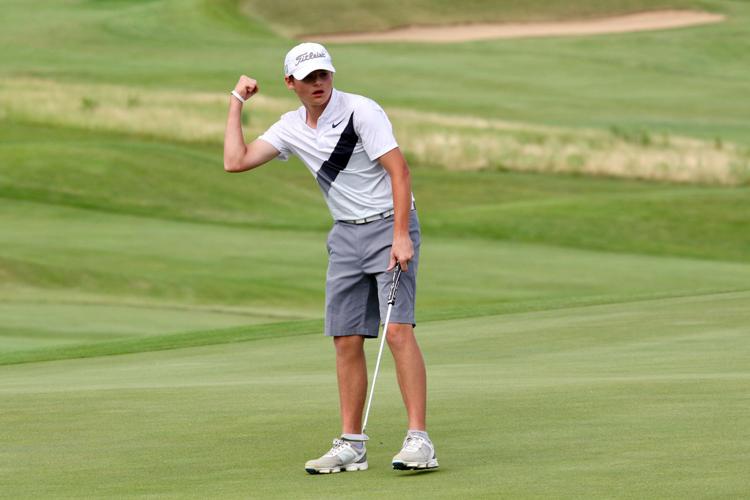 Meanwhile, only one of the golfers behind Hunt in the class of 2020 will play his golf for the Badgers. But I believe time will show others could have joined Kenosha Tremper's Cameron Huss to form a Tiz-like Big Ten contender.
For his part, Huss has shown what current UW coach Michael Burcin saw in him last spring when he offered Huss a chance to be a Badger, the first in-state golfer to earn such an opportunity since Stoughton's Sam Anderson and Mequon's Robbie Morway in 2017 despite Huss' modest junior resume and never having qualified for the WIAA state tournament. (Burcin subsequently offered Milwaukee Marquette's Jack Blair late in the 2019 recruiting process.)
After a fifth-place finish in his WIAA Division 1 state tournament debut, Huss rode the ups and downs of his summer junior schedule and finished on a high note, placing second at the WSGA Junior Boys Championship in New Glarus. In between, Huss matched Hunt as the only golfers in his class to make the cut at both the Wisconsin State Amateur (tied for 10th) and the Wisconsin State Open (tied for 63rd). Huss capped his competitive year last month by winning an event on the Mid-American Junior Golf Tour near Chicago.
The rest of our top 10 is full of golfers whose best golf lies ahead, the kind of late-bloomers who — in a different era — would've been "classic Tiz recruits."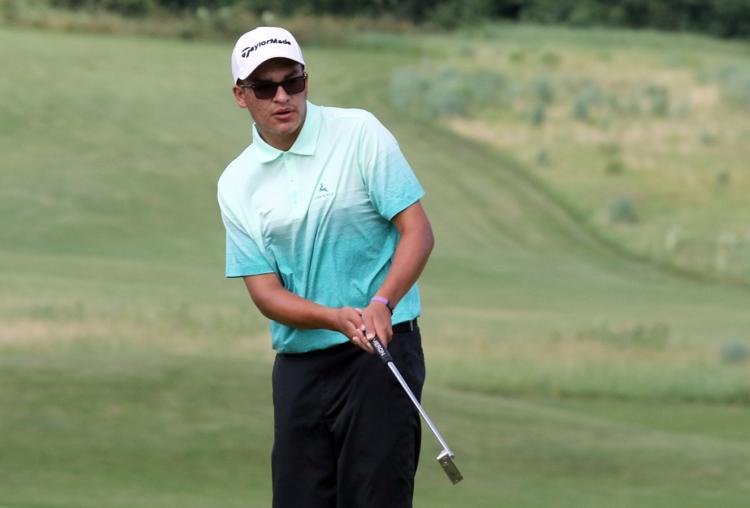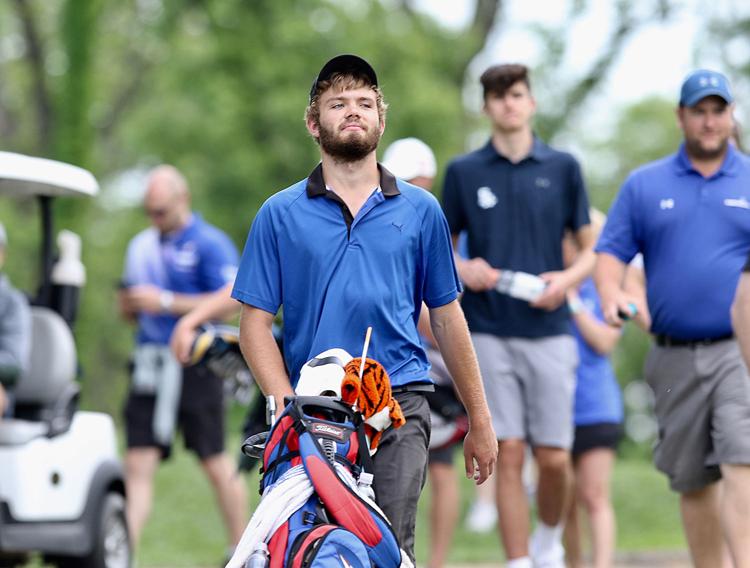 No. 3 Drake Wilcox of Sheboygan Lutheran is a throwback to Walter, the 1994 Big Ten champion and recent Wisconsin Golf Hall of Fame inductee. Seen as undersized much of his junior career, Wilcox's resume has grown as he has with his WIAA Division 3 state championship in June, his runner-up finish at the Morgan Stanley WPGA Junior Tour Championship in July and his third-place showing at the WSGA Junior Boys Championship in August as evidence.
For the second year in a row, Queens University of Charotte (N.C.) will be the recipient of a Wisconsin late-bloomer falling into its lap. Wilcox has reportedly given an oral commitment to the Royals after they reeled in Brock Hlinak of Kaukauna, who responded by playing in all 12 matches this fall for Queens with an 74.17 average for the nation's 30th-ranked NCAA Division II team.
It will be interesting to see where the No. 4 Jamozzy Skenandore and No. 5 Russell Dettmering land. Skenandore and his father told me in September that college golf might not be in his future. Dettmering, perhaps the latest of Wisconsin's late-bloomers, looked good winning the WIAA Division 1 state title with a closing 66 at University Ridge and tying for 26th at the Wisconsin State Amateur, but the rest of his work this summer did not stand out among others in his class, leaving us to wonder if he did enough to make up for lost time.
Either way, they aren't the only ones who figure to have bright futures no matter where they land.
UW-Green Bay signed a rising star in No. 6 Kyle Bengston of Minocqua Lakeland, who shined at the Golf Coaches Association of Wisconsin College Showcase in July, shooting 74-72 on the Irish Course at Whistling Straits to win the boys competition by two shots. Of the remainder of the top 10, only No. 8 Sam Nielsen (St. Cloud State) and No. 9 Austin Erickson (Iowa Central Community College) have announced college intentions, leaving No. 7 Jack Lutze of Milwaukee Marquette, No. 10 Karl Gilmore of Madison Edgewood and others in our top 25 among those who can still make college coaches somewhere very, very happy before this recruiting cycle ends.
If only Dennis Tiziani was still out there on the recruiting trail.