It's been nearly four years since Wisconsin.golf started ranking junior golfers by graduating class and one of the more intriguing results has been the feedback those rankings have generated in our inbox.
Many have come from parents curious as to the methodology in our ranking of golfers in each class. They are told, to the frustration of some, that ours are not the result of a complicated computer formula, nor do they favor those who have the financial means to sample the buffet of junior golf acronyms across the country where the competition may or may not be stiffer (in fact, reading that kind of assumption in those kind of emails makes me expect more of those golfers when they compete closer to home.)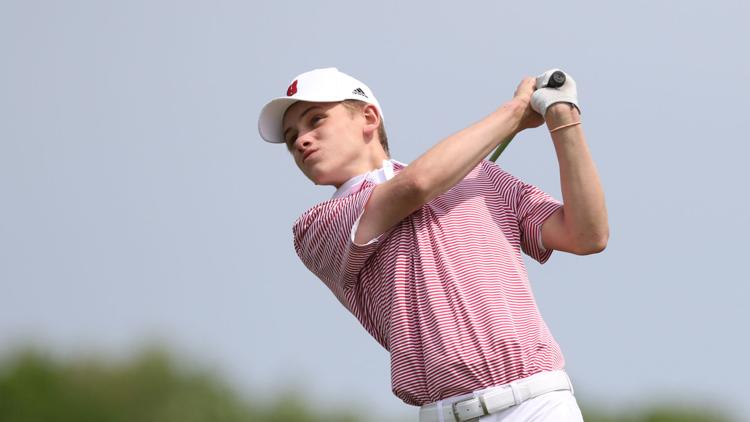 Others have come from parents armed with data to suggest that we did not give nearly enough consideration to head-to-head meetings between certain golfers in their proverbial backyard and challenged our ranking one ahead of the other. Of course, results can be spun every which way and passionate parents like those have no idea they are dealing with the son of a former library director and that I grew up watching my dad make it his annual tradition to write the sports editor of our local paper in Wisconsin Rapids, detailing the six degrees of separation in a given season's college basketball results that would somehow give UW-Stevens Point the seemingly impossible right to lay claim to the NCAA Division I men's basketball championship.
Believe it or not, we've also received emails from several young golfers who haven't even registered for their first high school classes, wondering what they will have to do to crack our rankings. (They are first praised for having the dream and then told our rankings reflect one's performance, consistency, impact and schedule rigor submitted to the eye test of one individual — you are reading him — who seems to stare at the data longer each year.)
And then there was the one email I received just about a year ago from Jacob Beckman of Middleton shortly after we had promoted him to the No. 1 spot in the second annual installment of our Class of 2021 boys rankings. It was short, but sincere, and said as much about him as a person as a golfer: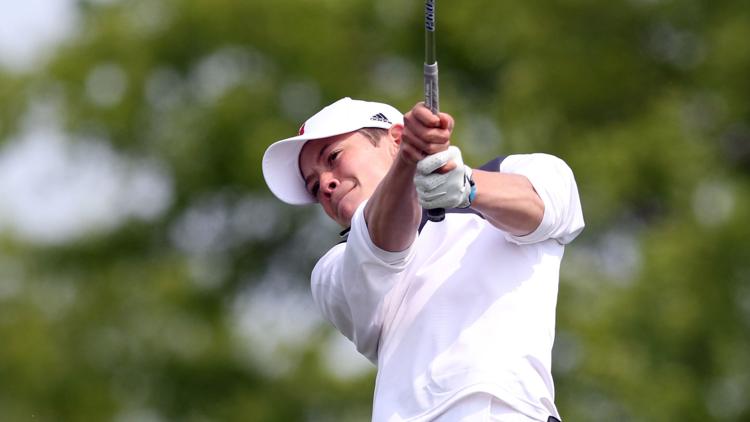 Dear Mr. Hernandez,
Thank you for the article on Wisconsin.golf. I am looking forward to golf season.
I have four children (age 17 to 23) and I know the drill. Thank-you's aren't shared as often or as willingly as perhaps they once were, so Beckman taking time to share his appreciation was, well, appreciated on this end, too.
Moreover, looking ahead to something still four months away isn't in a lot of young DNA these days. Not when there is always another video game to be played or streaming series to be binge-watched. 
But there is a reason Beckman remains the obvious choice to hold down the No. 1 spot in our Class of 2021 boys rankings: Much like University of Illinois-bound Piercen Hunt of Hartland atop the class ahead of him, Beckman "gets it" and the unflappable Middleton junior spent most of 2019 demonstrating that he does in the way he carried himself on and off the golf course.
His results speak for themselves. Like Hunt, Beckman finished higher in the Wisconsin State Amateur Championship (ninth, two shots behind Hunt) than he did in the Wisconsin State Junior Boys Championship (tied for 12th, one shot behind Hunt), but his top-10 finish at the State Am — since before the days of Steve Stricker and Jerry Kelly in the mid-1980s, the showcase of college potential — suggests Beckman should be a no-brainer when it comes to netting offers from Wisconsin's three NCAA Division I men's programs.
If not, his consistency through the summer showcased the strides Beckman made in his game during 2019 and should have put him on their radar.
After sharing the distinction of being the top sophomore finisher despite a 12th-place showing at the WIAA Division 1 state tournament, Beckman shot 71-72 out of the 13-15 age division to win the overall championship at the Wisconsin PGA Junior Championship in June in Milwaukee, qualifying him for the National Boys Junior PGA Championship in Connecticut a month later. There, he shot 71-76 and missed the 36-hole cut by six shots.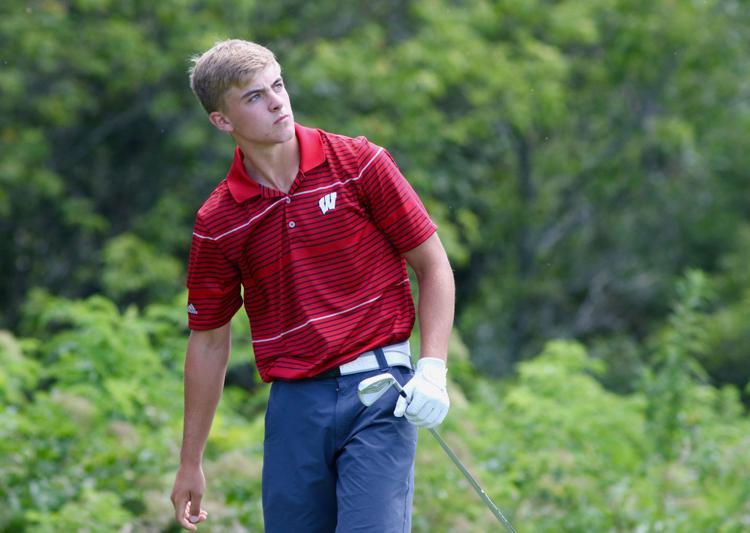 Beckman shot 74 to win the local qualifier for the AJGA WinCraft/McArthur Towel & Sports Future Legends event at the Legend of Merrill Hills. There, he shot 79-76-78 and finished tied for 38th out of 59 golfers.
Finally, Beckman capped his year with a seventh-place showing last month at the Mid-American Junior Golf Autumn Open in Long Grove, Ill. He shot 74-78 to finish 12 shots behind winner Cameron Huss of Kenosha. 
The holes I walked with Beckman that were the most memorable, though, were the ones he and I marched at Brown Deer Park Golf Course in June — him without a club in his hand. Beckman, who shot 71 there on Day 1 of the 36-hole event in the 13-15 age group, had moved into the lead at the WPGA Junior Championship with a 72 that morning at Dretzka Park, but his status for the overall title still hinged on the outcome of the 16-18 age group that afternoon at Brown Deer Park.
The final group in the older age group that day consisted of Madison's James Gilmore, Kaukauna's Brock Hlinak, Sparta's Austin Erickson and Mequon's Christian Staudt. None of them shot better than 73 that day as Beckman ultimately won by one shot over 16-18 champion Jack Lutze, who closed with a 69, but Beckman watched them, cheered them and studied them like a true student of the game. 
As such, Beckman is no doubt thankful to retain the top spot in the Class of 2021 because he knows how good the talent is around him. 
Marinette's Ty Kretz maintained the No. 2 spot in our rankings on the strength of a consistent summer behind Beckman. After a third-place finish at the WIAA Division 2 state tournament, Kretz matched Beckman with a 13th-place showing at the Lake Arrowhead Invitational and, after tying for 56th at the WPGA Junior, tied for fourth at the College Showcase and tied for fifth at the Morgan Stanley WPGA Junior Tour Championship.
That's where this class becomes somewhat hard to read.
Hudson's Bennett Swavely, who virtually came out of nowhere in August when he won the Wisconsin State Junior Boys Championship in New Glarus, jumps from No. 8 to No. 3 on the strength of his three-stroke victory over Huss at Edelweiss Chalet Country Club. It was the only WPGA Junior points event Swavely entered besides the U.S. Junior Amateur Championship qualifying after finishing 34th at the WIAA Division 1 state championship, but he did make the 36-hole cut at the Ray Fischer State Amateur Tournament in Janesville and enjoyed a top-15 finish in a Chippewa Valley Golf Association open event at Troy Burne GC in Hudson against some golfers twice his age.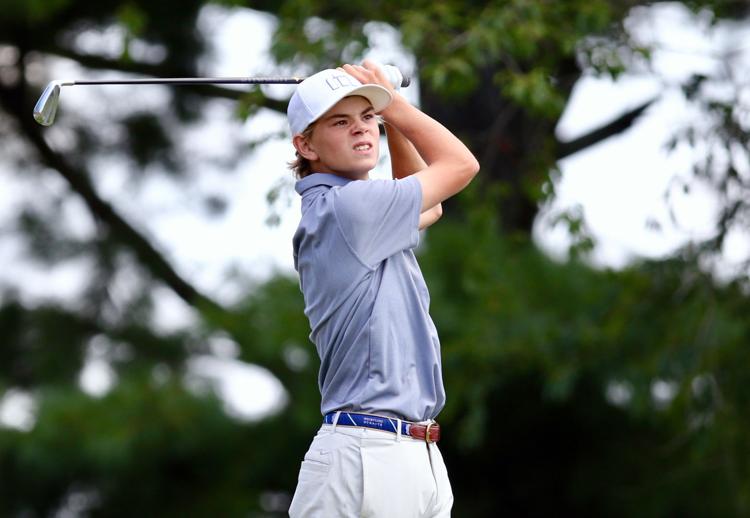 No. 4 Ty Mueller and No. 5 Christian Staudt, who last spring helped Mequon Homestead earn its first WIAA Division 1 state tournament berth in four years, rounded out our top five.
Mueller was the qualifying medalist and eventual runner-up in the 16-and-under division at the Wisconsin Junior Masters after edging Hartland's Nick Amtmann — No. 6 in this class — 1-up in the semifinals. Staudt, who placed second to Mueller in the 36-hole qualifier at the Junior Masters, also gained notice at the College Showcase, where he shot 76-79 and matched Kretz with a fourth-place finish.
After Amtmann, Ben Pausha and Jackson Cain of Kettle Moraine came in at Nos. 7 and 8, respectively, while Slinger's Addison Raimer (No. 9) and River Falls Maxamillian Xiong (No. 10) completed the top 10.
But if you came here for feedback on the Class of 2021, here's what you should know: It remains a work in progress. Nineteen of the names in our top 40 are new to the rankings and there were no fewer than 20 other golfers under consideration for the back half of this list.