It's always hard to get a solid read on a new collection of high school boys golfers during the first semester of their freshman year.
Many have barely made the transition from the nine-hole Wisconsin PGA Futures Tour to its 18-hole Junior Tour. Those who have largely avoid the 36-hole championships that dominate summer schedules as boys prepare for their sophomore, junior and senior years needing stiffer competition.
And, of course, none has played one hole of golf for their high school. 
That's the competitive element to the changes boys go through as they wait patiently to make their mark. There are plenty of physical changes, too. 
Bodies change. Swings change. Voices change. Emotions change.
Just ask Owen Wagie. The Edgerton freshman distinguished himself among boys golfers his age this summer with a T-67 showing at the Wisconsin State Junior Boys Championship at The Oaks GC in Cottage Grove, but it was a bumpy road to the front of his class in the state's top junior championship.
"The tournament that humbled me the most was the Wisconsin PGA Junior Championship because I double-bogey (6) on the 17th hole and then made a (quadruple-bogey) 9 on the last hole," Wagie wrote in an email interview with Wisconsin.Golf, talking about a four-hole closing stretch he played in 8-over at Dretzka Park GC in Milwaukee to shoot 82 and finish T-16 in the 13-15 age group against golfers who had just finished their freshman or sophomore years. "I let my emotions get the best of me and dropped out of the top five."
That Wagie bounced back to win the 14-and-under division of the Wisconsin State Junior Boys by six strokes over Hudson's Drake Card spoke volumes for what he learned that day. If not, finishing ahead of incoming freshmen at the Dells Junior Golf Championship, the Lake Arrowhead Invitational and a pair of WPGA Players Tour events at Blackwolf Run in Kohler and the GCs of Lawsonia at Green Lake showed that Wagie was better for his struggles at Dretzka.
That resume was enough to give him the No. 1 spot in the first Wisconsin.Golf boys Class of 2026 state rankings over Card. Middleton's Luke Weiss, Peyton Albers of Waunakee and Vincent Sigl of Seymour rounded out the top five.
"I played in 20 tournaments this past summer," wrote Wagie, who had four top-five finishes in his nine WPGA Junior Tour starts with a pair of runner-up showings at Koshkonong Mounds GC in Fort Atkinson and University Ridge GC in Madison. "After winning (WPGA) Futures Tour player of the year twice (in 2020 and 2021), I moved up and started playing the Players Tour events to give myself harder competition and prepare myself for high school golf."
It promises to be an exciting spring for Wagie and the Crimson Tide.
Edgerton returns three of the five golfers from a team that finished sixth at the WIAA Division 2 state championship at Blackwolf Run in Kohler. The two who graduated — Brady Callmer (Madison College) and Braden Hurst (Viterbo University in La Crosse) — left a pair of voids that Wagie hopes to help fill.
"I'm excited to get to play on a team with my teammates," Wagie wrote. "Edgerton has three boys returning who are capable of shooting in the 70s in the state tournament. ... I am looking forward to giving Edgerton a boost and challenging (defending champion) Edgewood for the state championship."
The high school season should provide some clarity on the Class of 2026, too.
Card's runner-up finish to Wagie at the Wisconsin Junior Boys was the only multi-day event on his schedule, which spanned two states. He averaged 82.2 in five WPGA Junior Tour events and 78.5 in four Minnesota PGA Junior starts.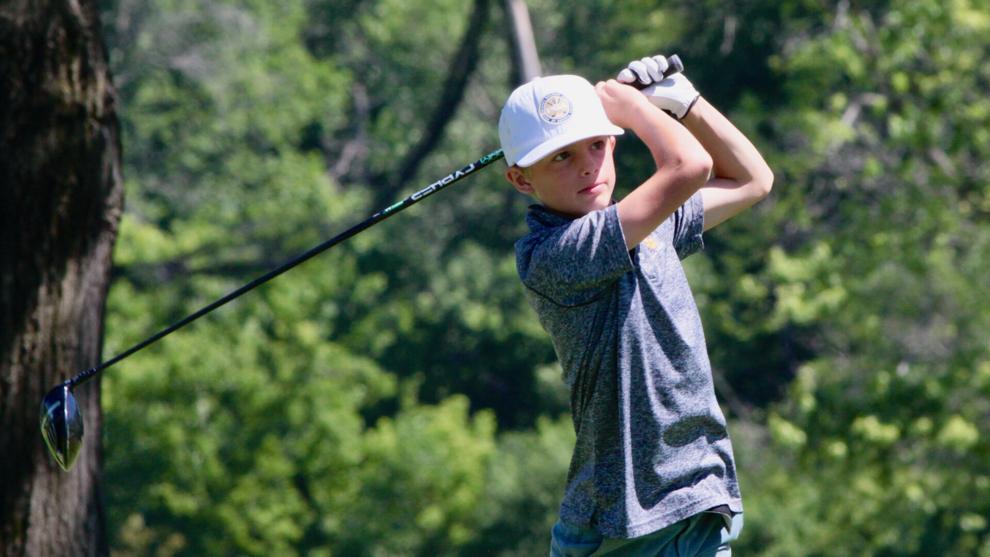 Weiss is one of three golfers from Middleton in the Class of 2026 top six who figure to challenge for a spot for the Cardinals, who return four golfers off a team that finished sixth at the WIAA Division 1 state tournament. He shot 80-77 and was the top finisher among incoming freshmen golfers at the WPGA Junior Championship in Milwaukee by four strokes over Waunakee's Albers.
However, Weiss finished 17 shots behind Wagie at the Wisconsin State Junior Boys and Albers missed the cut at The Oaks where only five Class of 2026 golfers competed. There were no more than seven incoming freshmen in any of the 36-hole majors on the WPGA Junior calendar, but golfers in the top 15 of the Wisconsin.Golf rankings averaged six WPGA Junior Tour events, enough for an initial evaluation of the next class to reach the high school ranks.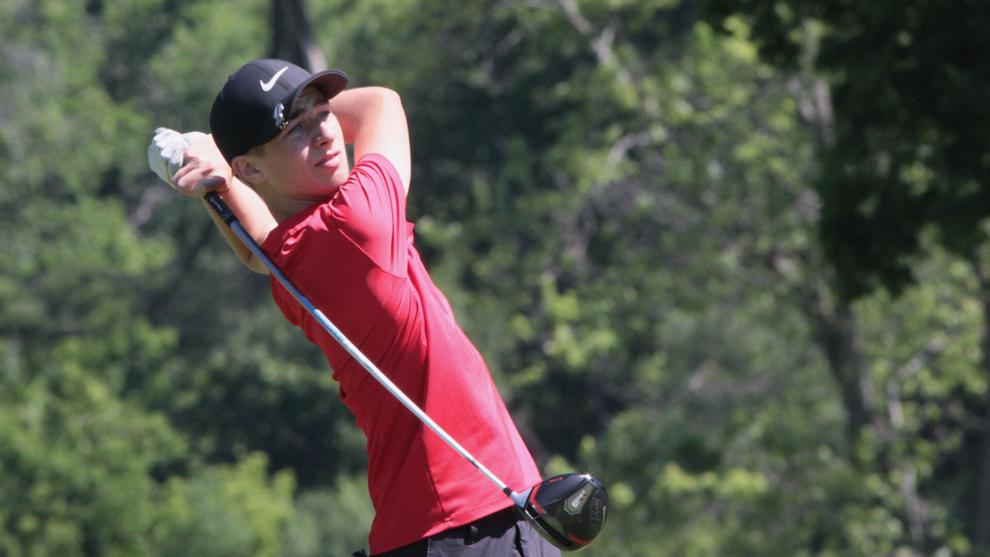 "I've been golfing with Luke Weiss the last six years in tournaments around the state (and) he has always been a consistent golfer," wrote Wagie, who started playing golf at Creekview Par Three near Edgerton when he was 2 "and only had three clubs" and started playing tournament golf when he was 7. "I have also played golf with Peyton Albers three or four times in the last couple of years. He is also a real solid golfer."
The number of solid golfers in this class will, of course, grow exponentially over the next four years. 
At this point, there is still plenty of time for kids to be kids and Wagie is a shining example of that. 
He usually spends about two hours a day at the driving range during the summer and has become very consistent with his irons and wedges, but continues to work on lag putting and his mental game. However, he has yet to reach the point where his athletic life is only focused on golf.
"I golf nine months out of the year," he wrote, "and take a three-month break in the fall to play soccer."