Aiden Cudney, Tyson Sparks and the boys golfers in Wisconsin's Class of 2024 have a lot going for them, not the least of which is a mutual respect.
"Someone like Aiden, I love the kid; he's so consistent," Sparks said in a telephone interview earlier this week when told that Cudney was No. 1 and he was No. 2 in the inaugural Wisconsin.Golf boys Class of 2024 state rankings. "I don't remember him shooting an awful round or giving up a tournament. It's nice having competition like that."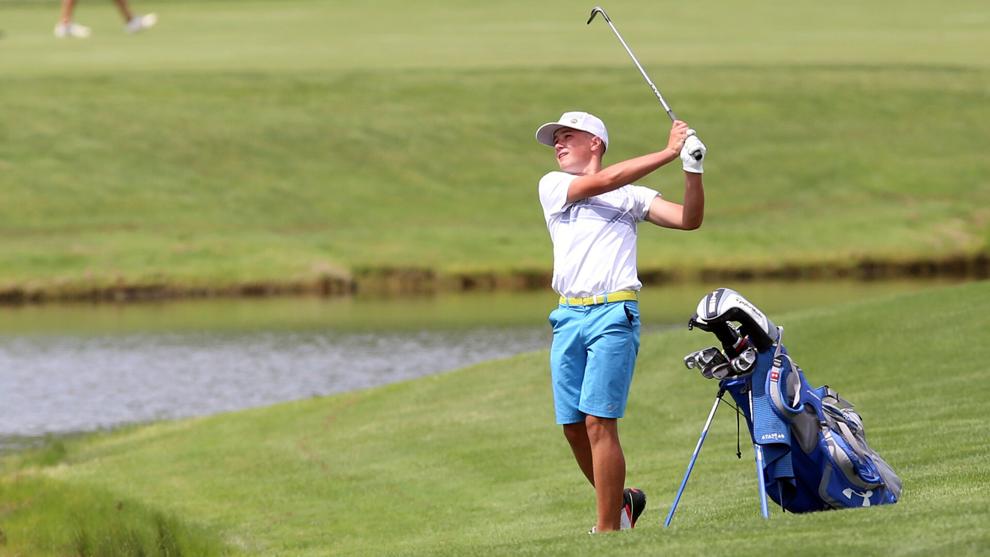 Indeed, it was a tough call moving Cudney ahead of Sparks, a powerful golfer for a 15-year-old who likes to "drive the ball as far as I can and have a flip-wedge in."
Sparks, a Muskego native who is attending the virtual eAchieve Academy through the School District of Waukesha, had a slightly but consistently better record in junior events this past summer. He had top-25 finishes in four of the biggest events on the Wisconsin PGA Junior Tour, highlighted by The Dells Junior Golf Championship where he shot 71-77 and shared medalist honors with Woodruff's Kyle Bengston, a UW-Green Bay recruit who was in the twilight of his junior career.
But Cudney did something almost unheard of for a junior golfer his age. The 14-year-old Kimberly freshman with an Appleton mailing address shot 3-under-par 69 at River Club of Mequon to share medalist honors with University of Wisconsin golfer Jack Blair of Wauwatosa at a "Last Chance" qualifier for the 100th Wisconsin State Open at Blue Mound Golf & Country Club in Wauwatosa. There, he shot 80-79 and, though he missed the 36-hole cut, finished ahead of 26 other professionals and amateurs.
For Cudney, the feat was symbolic of the tremendous growth he saw in himself and his game during 2020.
None of it was easy. Last Christmas, according to Cudney, he stood 5-foot-1. This year, he measures 5-8 entering the 2020 holiday season.
"You really have to take it one step at a time," Cudney said in a telephone interview this week. "You can't control those things. ... It is definitely a little different. Some of the movements when I was a little smaller might not be as easy now. But it's definitely different looking over the ball now."
Cudney turned heads a year ago when he shot 64 from 5,600 yards to win the boys 12-13 division of a Wisconsin PGA Junior Tour event at Reid Municipal GC in Appleton. He got people's attention again when he shot 68 from 6,000 yards the next time out for another age-group victory in a WPGA Junior Tour event at High Cliff GC in Sherwood.
After some ups and downs early in his summer schedule this year, Cudney shot 76 and tied for third at the Golf Coaches Association of Wisconsin College Showcase on the Irish Course at Whistling Straits in Haven. However, his work in qualifying for the 2020 Wisconsin State Open opened some eyes, his own included.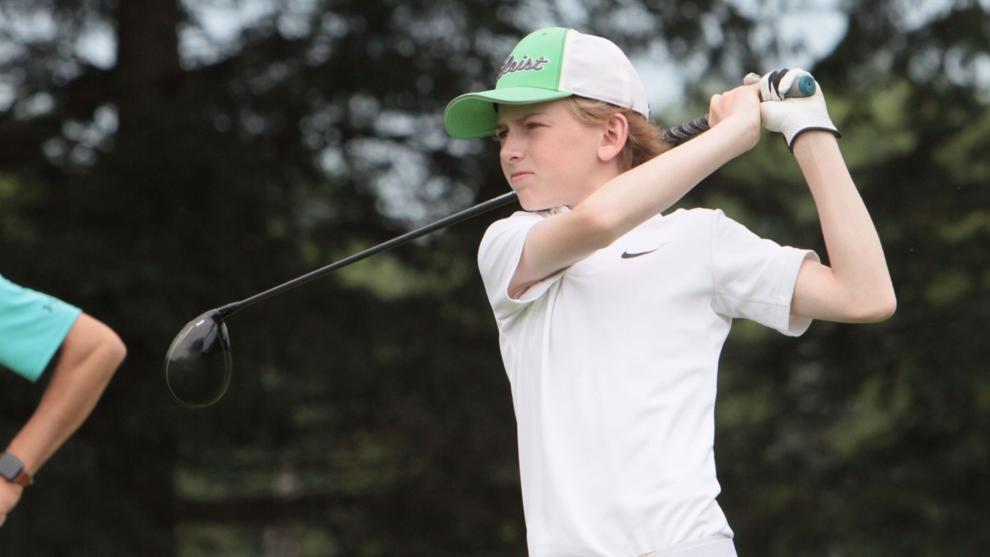 Teeing it up in the state's preeminent golf tournament seemed to make the balance of his schedule seem easier. Cudney shot 76 or better in seven of 10 rounds, breaking 80 in five of his eight rounds in four Hurricane Junior Golf Tour events in Wisconsin and Illinois in September and October. 
"It was a really good experience," Cudney said of his State Open debut. "The course was really good and it really challenged my skills. It will definitely be something I look forward to in the future and hopefully I can do better."
Then again, the future is as murky for the Class of 2024 as it has been for any freshman class before it.
Sparks is one of at least two golfers in our top 15 whose home-school or virtual-school status could make it complicated to play WIAA golf, if there is a 2021 season. (The 2020 season was the first since the WIAA started sponsoring the sport in 1923 to be wiped out entirely, a product this past spring of the uncertainty during the early stages of the ongoing COVID-19 pandemic.)
Meanwhile, the boys Class of 2024 lost a top-five golfer in Nashotah's Will Harned, who won the 14-and-under age division of the Wisconsin State Golf Association Junior Boys Championship by shooting 77-78-77 at The Legend at Brandybrook in Wales. He has moved to Connecticut and, according to his Instagram account, has enrolled at Brunswick School in Greenwich.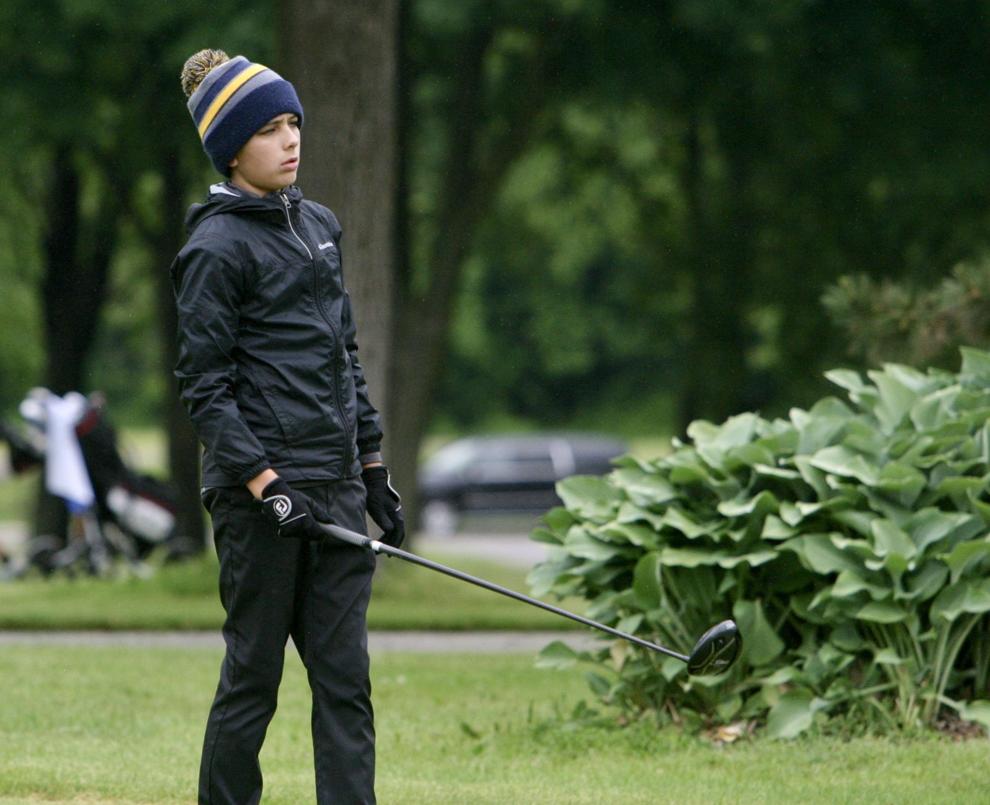 That helped Madison Edgewood's Michael Yesbeck of Middleton and Kettle Moraine's Spencer Stuke of Wales slide into the Nos. 4 and 5 spots, respectively, behind Eau Claire Memorial's William Schlitz.
Schlitz shot 75-78 at the WPGA Junior Championship in June and finished tied for 22nd, one shot behind Sparks. He shot 77-73 at the Morgan Stanley WPGA Junior Tour Championship in July and finished tied for sixth with Cudney, tops among Class of 2024 golfers in the 36-hole invitational.
Yesbeck has played more national events (11) than he has in Wisconsin (eight) the last 12 months, but he finished ahead of Stuke in their two head-to-head meetings (at the WPGA Junior Championship and a WPGA Players Tour event at Blackwolf Run in Kohler). Stuke merited a top-five spot on the strength of his showing at the WSGA Junior Boys where he shot 84-84-85 to finish fourth among the 13 golfers in the 14-and-under division behind Harned, Sparks and Cudney, and considering he spent part of his summer caddying for sister Reagan, who recently signed a National Letter of Intent to play NCAA Division I golf at Tennessee Tech University.
Of course, Stuke has as much respect for the golfers behind him in the rankings as he does for those ahead of him. I know this because he caught wind of my high regard for the girls Class of 2024 early this summer and playfully warned me not to sleep on the incoming freshmen boys.
Cudney and Sparks emphatically agreed.
"The 2024 class of girls with Jessica Guiser and girls like that, it's unbelievable," Sparks said. "But I think with the boys with me, Spencer and Aiden, we have some good players. I really think as we get stronger and get a little more through puberty, it's really going to help."
Cudney said: "I definitely think we have some strong competitors. ... I suspect in the years to come there will be plenty of us atop the leaderboard."