More than 600 boys and girls were considered for 360 spots in Wisconsin.Golf's annual class-by-class junior golf rankings series over the last four weeks.
Each one had a resume. Perhaps more importantly, each one had a story.
As much information as I tried to pack into each story and each set of class rankings, there were several discoveries from the research and reaction to the series that simply didn't fit. Here are a few more things I wanted you to know.
Tyson Sparks' day begins when?!
Few junior golfers have gone the extra mile the way Tyson Sparks has.
Since reaching the high school level, the Class of 2024 golfer from Muskego has spent the school year at his family's winter home near Las Vegas being home-schooled. Sparks returns to Wisconsin each summer to compete against his in-state peers in many of the top WPGA and WSGA junior/amateur events.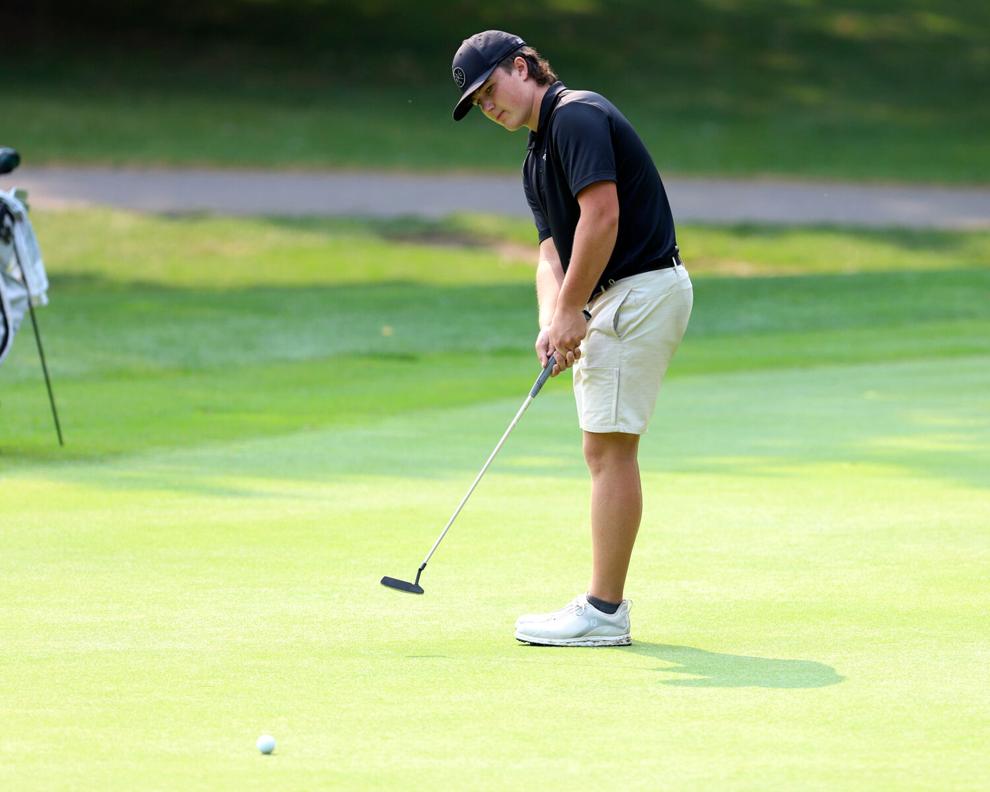 No matter where he is, though, Sparks is committed to both his strength and conditioning as a way to compensate for a 5-foot-9 frame that some might otherwise describe as undersized. On his Instagram account, where he has documented his work in the weight room through photos and videos, Sparks' profile describes him as someone with "short legs (and) long drives."
When I texted Sparks for details on his regimen, he called back and walked me through his day.
"Usually, me and my brother (Wyatt) are up a little before 4 o'clock in the morning, we make a meal and then we head to the gym," said Sparks, who is tied for No. 2 with Eau Claire's Will Schlitz among this year's juniors behind Kimberly's Aiden Cudney. "I follow a powerlifting program. It's five days a week and it prioritizes squat, bench and deadlift, trying to get those as strong as possible. My strongest lift is my deadlift by far. I can deadlift 500 pounds pretty comfortably. I'm working getting the other ones, but deadlift is definitely my strong suit; I have a big back and strong hips.
"Afterwards, we do some stretching, a little cardio and then we'll come back home and make a meal. Usually, we'll weigh our food. If not, then it's still good proportions. A lot of lean meat like chicken, potatoes; usually, steak and rice. Stuff like that. Keep it nice and healthy (with) stuff like that.
"Right after we eat that, we'll do cold tub. It's basically cold-water therapy ... a lot of athletes are doing it now. We get in a tub that is usually around 45 degrees-ish and sit in there for three minutes. It makes the body work. It's a little bit uncomfortable, but you get done with it. It's really good for recovery. I've been doing it for maybe a month now and I've seen major differences in my training and my golf game. I noticed I'm a lot more relaxed. I know how to deal with stuff better.
"Usually right after that, we'll all go in a room and do 10 minutes of a daily meditation. Our whole family does it. We follow the 'Waking Up' app by Sam Harris. We just do 10 minutes, by ourselves, just meditating on whatever we need to meditate on and then get on with our day."
After listening to that? I'm not tired; you're tired. 
Did I overlook Hartland's Cody Guetzke?
My colleague Gary D'Amato introduced our audience to Cody Guetzke back in April, when the Hartland golfer qualified for the Drive, Chip & Putt National Finals at Augusta (Ga.) National Golf Club the week before The Masters Tournament.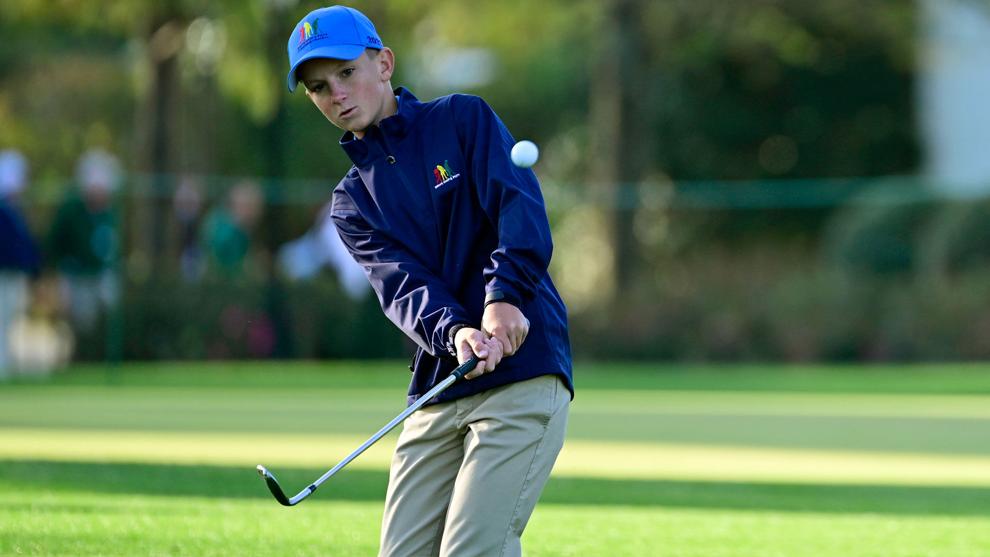 Yes, I read the story. Yes, I took note that Guetzke was wrapping up eighth grade at the time. Yes, I noticed that Guetzke planned to follow the path that several other junior golfers from Wisconsin have taken and enroll at IMG Academy in Florida.
Unfortunately, I didn't see Guetzke's name in any of my research — or didn't think I did — and he was not considered in the boys Class of 2026 rankings, which are the most challenging of the 10 installments because we won't know, for certain, where golfers in the top 15 will play their high school golf until the WIAA boys season rolls around next spring.
However, a little more than a week after the Class of 2026 rankings were posted, I did see Guetzke's name — on an email asking if I might have overlooked him. It came from Guetzke and was one of the most respectful emails I have ever received from any high school athlete, let alone a freshman, in 35 years of covering high school sports.
In it, Guetzke simply reminded me that he grew up in Hartland, has been a member of the Legend Clubs in the Milwaukee area all of his life and began attending IMG during eighth grade. He detailed his 2020 competitive record, which included a victory on the IMG Junior Golf Tour, runner-up finishes at the U.S. Kids Golf Midwest State Invitational in Missouri and the Hurricane Junior Golf Tour Disney Lake Buena Vista Junior Open and a 67th-place showing (out of 159 golfers) at the IMGA Academy Junior World Golf Championship in California.
His name did not appear on my radar because his only in-state competition came at the U.S. Junior Amateur Qualifying at Blackhawk Country Club in Madison and qualifying for and competing in the Wisconsin State Amateur at Sand Valley Golf Resort near Nekoosa. All of those events made him unique among golfers in his class, but none of them pitted Guetzke head-to-head with other golfers in his class and none of them were administered by the Wisconsin PGA, which designates year in school for junior golfers in its database and provides a link to the names of incoming freshmen each school year before they appear in WIAA results.
To his credit, Guetzke understood the process by which our list was compiled and indicated that he would be competing in more in-state junior events in the future. The way he handled the situation told me that he will have no problems impressing college coaches with his poise and maturity once they start recruiting him.
Is there a gap (year) coming in Logan Suter's resume?
Gap years are becoming as popular as launch monitors and alignment sticks in a junior golfer's journey to the college ranks and Logan Suter is getting ready to take one after he graduates from Oconomowoc High School just as his sister, Grace, did during the 2020-21 school year before heading to NCAA Division I Loyola (Ill.).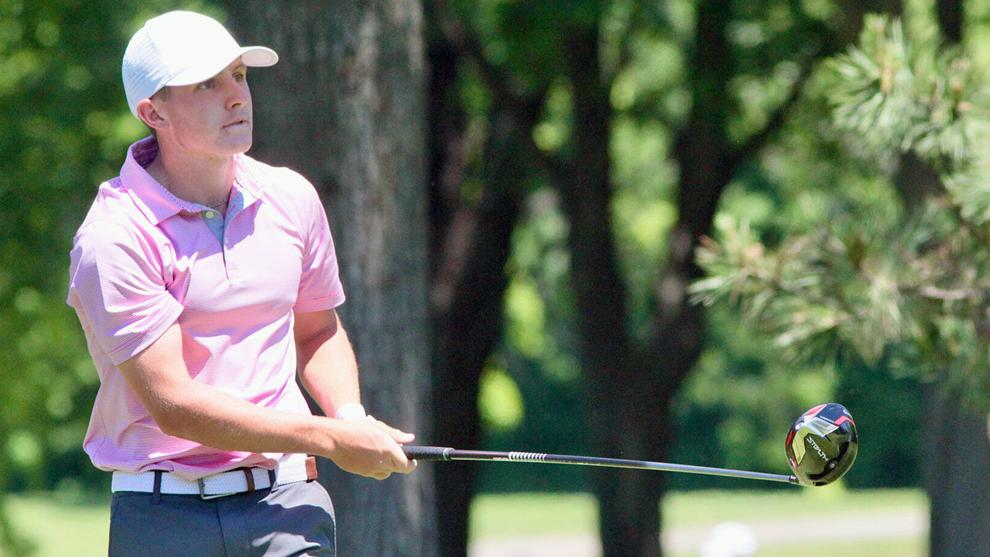 I knew that in advance of our rankings series, but failed to move him to the Class of 2024 where he will be included next year. Instead, I left him in the Class of 2023 where he jumped ahead 11 spots from last year to No. 9 on the strength of a victory at the Dells Junior Championship, top-30 finishes at the WPGA Junior and Wisconsin Junior Boys championships and strong qualifying rounds for the State Open and State Amateur.
Where would Suter have ranked against others in the Class of 2024? A quick comparison showed his resume would have stacked up well against anyone in the back half of the top 10 and might've been as high as No. 6.
More importantly, it buys Suter another year to better his ranking and build relationships with college coaches.
What is that in Chad Salay's backyard?!
Just when you think you know everything there is to know about a golf coach,  a quick Google search to measure the distance between two addresses — Ava Salay of Prescott and Norah Roberts of Union Grove, our co-No. 1s in the girls Class of 2023 — unearths ... Salay Highlands Golf Club near Prescott.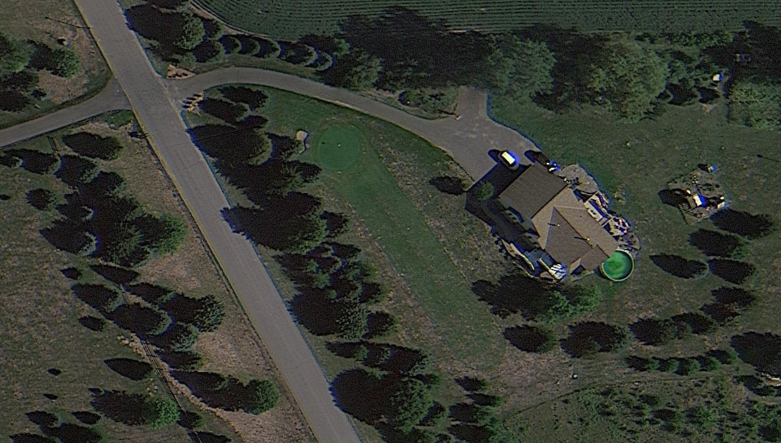 Well, that's my name for it. Chad Salay, the girls golf coach for the three-time defending state champion Prescott Cardinals, calls the practice hole visible from an aerial photo in my address search something of a weekend hobby.
"I have become a pretty good 'weekend' greenskeeper," Salay joked via text after I put my investigative journalism skills to work and grilled him on the short, par-3 that even has a sand trap next to the green. "I almost have it down after 7 years!! 😂 I think the superintendent at my course (Clifton Highlands) is sick of all my questions throughout the years, though. 😆"
I mentioned to Salay that I couldn't help but notice the hole ran from the backyard toward the driveway with the side of the house — including a window or two that come into play for right-handers afflicted with an occasional case of "the rights" — to the right. He said the members have avoided bringing those hazards into play.
"So far, no houses or vehicles have any any golf ball sized "hail" damage 😆🤞," Salay joked.