A year without a WIAA state boys golf tournament is a reality that few, if any, former high school golfers are still alive to remember.
Until this year, the state tournament had been played every year since 1944, the second of a two-year hiatus due to World War II.
But, as we learned when high school golf resumed in 1945, the real story is in what happens next.
In June of that year, about a month after the German surrender in World War II, a kid named Bill Goessel led Beloit High School to a two-stroke victory over Wauwatosa at the 1945 WIAA state tournament. The tournament was held at Blackhawk Country Club in Madison that year in what was then a play-four/count-three format.
Beloit entered only three golfers and Goessel put the Purple Knights on his back, shooting 79-78. He shot a 38 on his inward nine the second day to catch future legend Tommy Veech of Milwaukee Washington for medalist honors and give his team its first state championship on the links since 1932, a title that would not be defended after financial strain caused by the Great Depression forced cancellation of the 1933 WIAA state tournament.
Further significance of Goessel's victory was revealed 73 years later — in his obituary.
It began with the tale of Goessel's determination to earn a bag of candy at the Christmas Eve pageant in 1931, the spoils that went only to the children who did not miss a week of Sunday school that year. As the story went, Goessel — even at such a young age — knew his lines to the pageant by heart and hadn't missed a Sunday so "his confections were, to his young mind, in the bag," as his obituary put it.
But, his obituary continued, "A careless brother let go of his hand, just as a large Packard turned the icy corner. They claimed it dragged him for blocks. When he awoke from his coma, it was 1932. His face had been rearranged (bullies would call him "Charley McCarthy" for years,) and he had a whopper of a headache. Still, despite life's adversity, he was confident in his ultimate reward.
"Alas, the local Lutherans were pretty strict: No show on Sunday? No bag of candy. He renounced organized religion from that point forward."
Goessel apparently bounced back from the emotional and physical setback he endured that night quite well, thank you. According to his obituary, he taught himself golf with borrowed clubs on the public links in Beloit — meaning what is today known as Krueger-Haskell Golf Course in the heart of town — and the WIAA state championship he shared with Veech, now a Wisconsin State Golf Association Hall of Famer, was arguably his greatest triumph on the golf course.
(It should be noted that Goessel did win the Big Eight Conference title in 1944, which was played even though the WIAA state tournament was not. In fact, Wisconsin.Golf research has found that during the three previous years when the WIAA did not stage a state boys golf tournament — 1933, 1943 and 1944 — the rest of the schedule was played, making this the first time in the association's 125-year history that an entire boys golf season has not been played.) 
However, Goessel's accomplishments after his high school days serve as a reminder that life goes on — with or without high school golf.
Goessel graduated from Carthage College in 1949 after spending a semester in Madison at the University of Wisconsin where he met his bride, Nancy Christie, as he was watching her play quarterback in a co-ed touch football game. He went to work at Beloit Iron Works and, in less than a decade, became the youngest vice president in the company's history.
Goessel spent decades climbing the corporate ladder before retiring in 1992, but his obituary made it clear his accomplishments always took a backseat to his love for his wife. Together, they enjoyed their golden years in Naples, Fla., during the winter and the Berkshires of Massachusetts during the summer.
In 2000, the Goessels funded the construction of Millennial Field, the stadium next door to the "new" Reedsburg High School. She graduated from the old high school in 1946.
Unfortunately for the Goessels, life took an unexpected turn Aug. 24, 2016.
According to his obituary, Bill Goessel lost consciousness as he was driving through Lenox, Mass., with his wife in the car, resulting in a tragic accident. Nancy Goessel, 88, died at the scene; Bill Goessel was taken to a local hospital where it was revealed he had an advanced form of bladder cancer. He died May 29, 2018, at the age of 90.
It would seem tough to top the story of William Warren Goessel. Then again, it did take 90 years to write, which makes you wonder how the 5,000-plus golfers once set to tee it up this spring will author their future.
It felt like we lost the first chapter of some stories and the final chapter of others last week when the WIAA Board of Control voted to cancel the 2020 spring sports season due to the COVID-19 pandemic.
In the end, though, these 10 storylines cast adrift in boys golf may just be the start of something much bigger and, possibly one day, much better.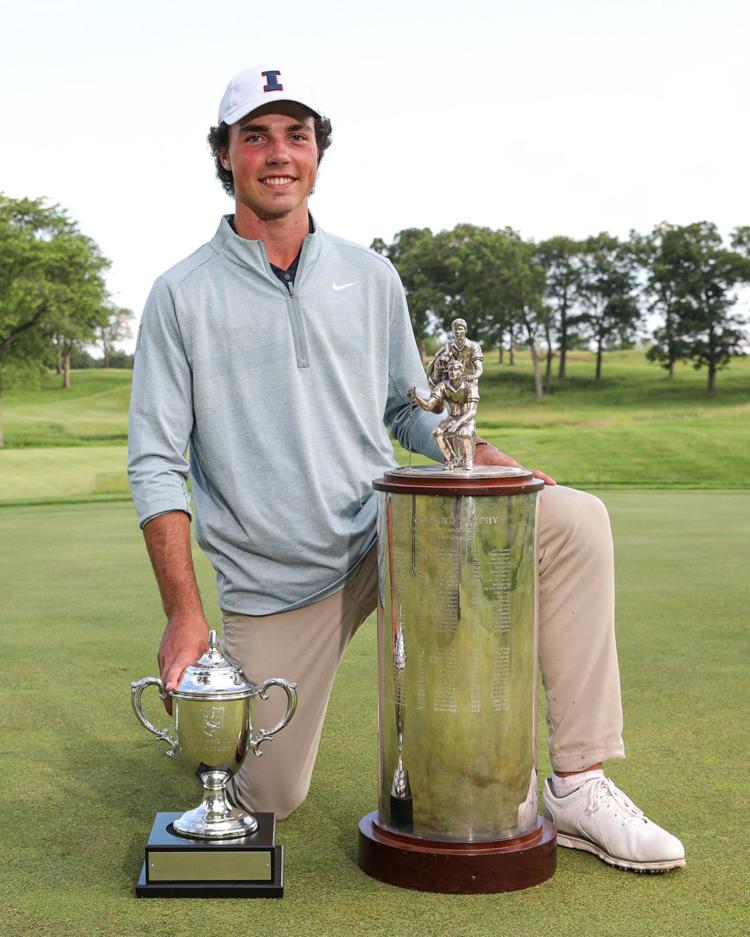 1. Life without Piercen
What would the 2020 high school boys golf season have been like without Piercen Hunt?

We'll never know.

The two-time WIAA Division 1 state champion decided in early  September that he would not compete with his Hartland Arrowhead teammates this spring. Hunt won the 2019 Western Junior Championship, a prestigious event run by the Western Golf Association, and his title defense June 15-18, 2020 at Onwentsia Club in Lake Forest, Ill., went head-to-head with the new dates of the WIAA state championship.

The WIAA was forced to move its championship two weeks later after the PGA Tour Champions moved the American Family Insurance Championship two weeks earlier on its schedule. That caused a conflict between the WIAA and AmFam events at University Ridge Golf Course in Madison.

So how does Hunt's decision, which also prompted Warhawks coach Greg Budzien to retire, look now? The WIAA last week canceled all of its spring championships, but the WGA — as of Monday night — had not yet postponed the 103rd Western Junior, leaving open the hope for a title defense for Hunt before he heads off to the University of Illinois in the fall.
---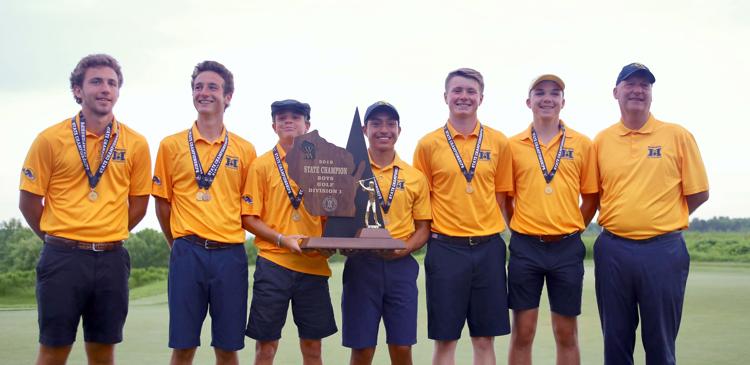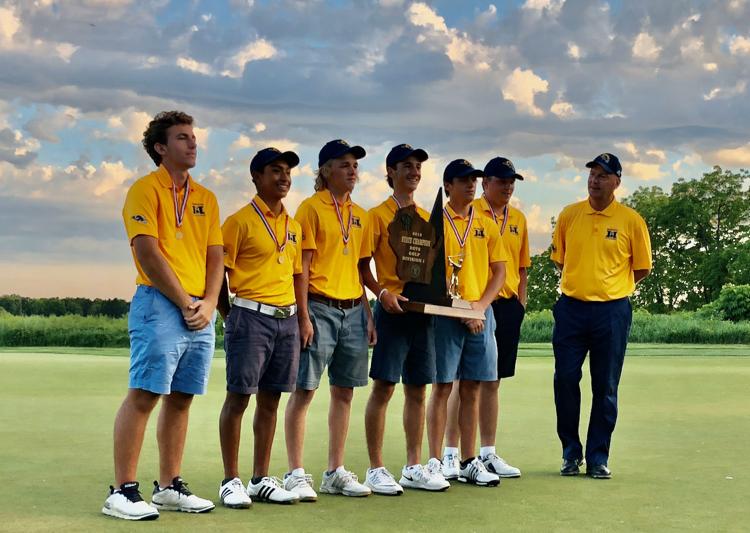 2. 'Three-peat' quest for Milwaukee Marquette
Milwaukee Marquette's bid to become just the fifth school to win three consecutive WIAA Division 1 state championships in the 95-year history of the event would have been difficult. The Hilltoppers graduated their top two golfers onto college golf in Jack Blair (University of Wisconsin) and Drew Sagrillo (St. Thomas, Minn.) from its 2019 title-winning team.
Still, Jack Lutze would have liked the opportunity. Yet, the Hilltoppers senior knows he wasn't alone.
"That's the thing; it's happening to everybody," Lutze said last week after the WIAA Board of Control voted to cancel the 2020 championship. "It would be different if it was just one team that didn't have anybody. It would have been different last year for, like, Middleton, because they didn't lose anybody."
The Cardinals returned three seniors behind No. 1 golfer Jacob Beckman, a junior who is ranked No. 1 among Wisconsin boys in Wisconsin.Golf's Class of 2021 state rankings. They were ranked No. 2 in the Golf Coaches Association of Wisconsin Division 1 coaches poll — behind Lutze's Hilltoppers.
"We knew, especially from that first poll that it was going to be us and them again and, after losing Blair and Sagrillo, that I'd have to carry the team," Lutze said. "This is not how I would have liked senior year to end at all."
---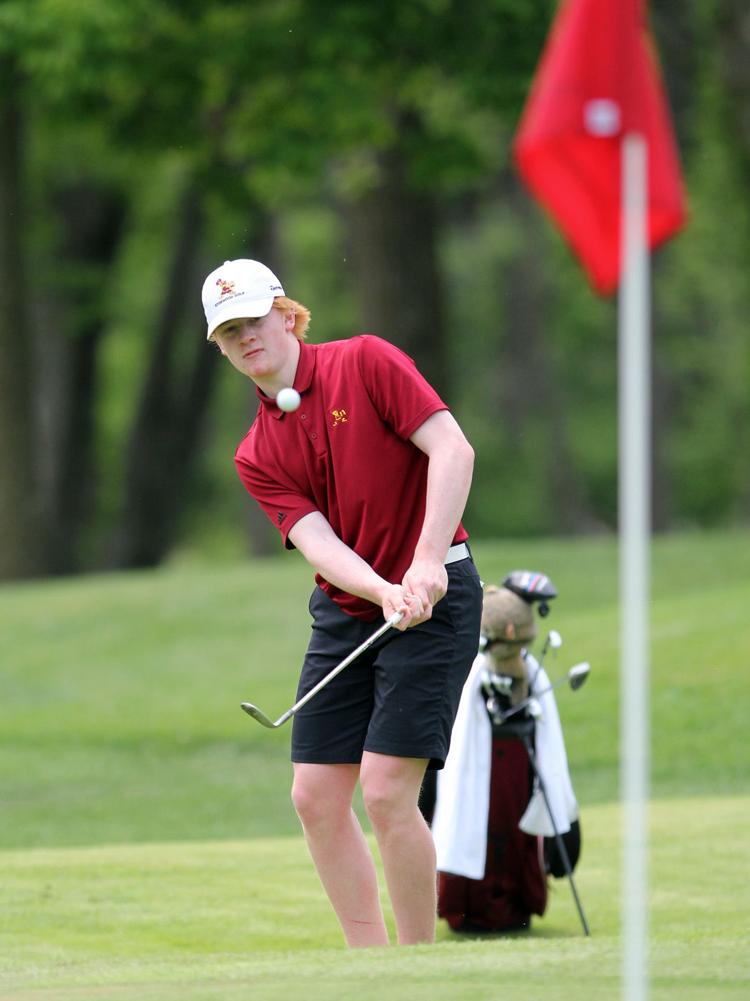 3. Back for (Gil)more
High school golf has been full of golden moments for the Gilmore family since James moved into Madison Edgewood's varsity lineup as a sophomore in 2017.

James Gilmore helped the Crusaders win the first of three consecutive WIAA Division 2 state championships that year before younger brother Karl joined the mix as a sophomore in 2018. Together, they helped Edgewood win two more titles.

This year? The stage was cleared for Karl Gilmore to ascend into the No. 1 position in the lineup and help the Crusaders try to become only the third team to win four straight state championships and the first in Division 2.

Gilmore, who finished sixth at the state tournament a year ago, would have junior Ethan Arndt and senior Tbone Weis back with him. Junior Charlie Jaye, an alternate a year ago, would likely have been in the mix along with a decorated incoming freshman class led by Alwang Deang, ranked No. 1 in Wisconsin.Golf's Class of 2023 state boys rankings.

Of course, there was one formidable hurdle standing between Edgewood and the program's sixth WIAA state title: Minocqua Lakeland. Led by UW-Green Bay recruit Kyle Bengtson, the Thunderbirds were set to return four of the five golfers who helped them finish second to Edgewood — by just three strokes at the weather-shortened 2019 state tournament — after finishing third behind the Crusaders in 2018.
---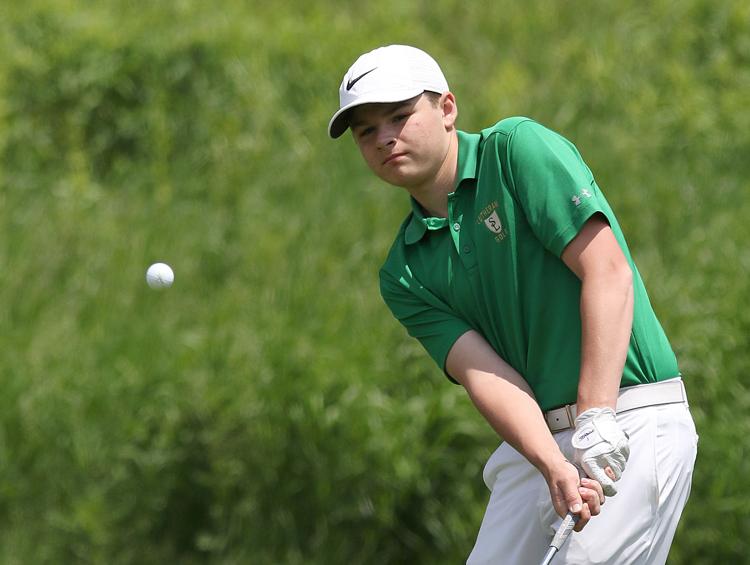 4. King before Queens for Crusaders' Wilcox?
Drake Wilcox, no doubt, wanted to go out on top. And, in a way, he will.
But the Sheboygan Lutheran senior almost certainly would have preferred to do so with at least the opportunity to defend his WIAA Division 3 state title before beginning his college career at Queens University of Charlotte (N.C.).
Instead, Wilcox will be left to wonder forever how difficult that task would have been, given that just one other golfer who finished in the top 10 at the 2019 state tournament — Mineral Point's Simon Mitchell (ninth) — would be returning in 2020. And Mitchell (86-36) finished 13 strokes behind Wilcox (70-39) at the weather-shortened, 27-hole event.
As it is, Wilcox will go down as one of the most decorated Division 3 golfers in WIAA history (its tournament series has been a three-division format since 1989). He finished second at University Ridge as a freshman and third as a sophomore before edging Jack Rollins of Madison Abundant Life/Country Day by three shots to take top honors in 2019.
---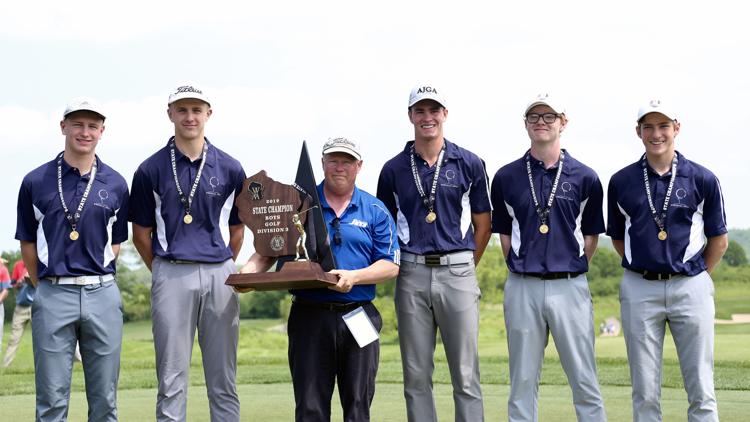 5. Short span for Jets?
It took 10 years for Manitowoc Roncalli to follow up its first WIAA state boys golf title with a second. It wasn't likely to take nearly that that long for a third.

Despite graduating Ian Behringer (third at state a year ago) to UW-Green Bay, the Jets were strong favorites to repeat as Division 3 state champions. They returned two seniors in Bryce Pautz and Ethan Wheelis and a pair of sophomores in Luke Pautz and Will Falconer and none of them finished outside the top 30 at University Ridge a year ago.

Osseo-Fairchild and Spring Valley also returned four golfers from 2019 state teams. But they finished 50 and 65 shots behind Roncalli, respectively, at the weather-shortened, 27-hole state tournament a year ago. 
---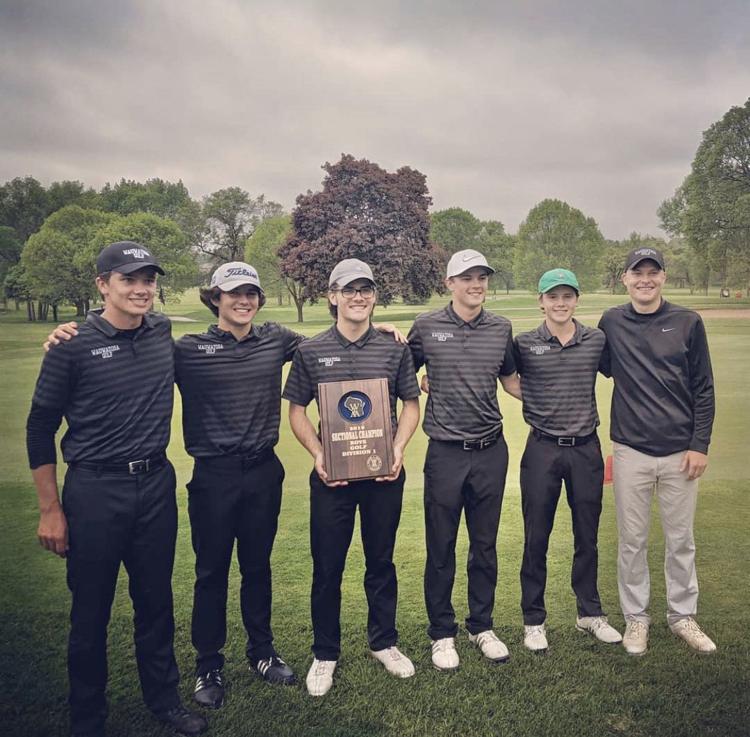 6. Big breakthrough for Wauwatosa East/West?
You don't have to go back to 1945 to find the last time a Wauwatosa boys golf team flirted with a state title. 
Nope, you can stop the search at 1954 when it won the last of its three.
That was one of 32 state appearances Tosa made between 1925 and 1961, before the district split into two high schools. They played golf that way until 2004, when — in their first year as a co-op program — they made their only state appearance until last year.
One year after finishing fifth in a Division 1 sectional that produced the state champion (Milwaukee Marquette) and the state runner-up (Hartland Arrowhead), Tosa shot 310-316 at the 2019 state tournament and finished fifth in Division 1. With Ben Monty, Charlie Somers, Mark Schaefer and Dan Sobeleski all back as seniors, Tosa came into the 2020 season ranked No. 3 in the state behind Milwaukee Marquette and Middleton and eager to see how much of a scare it could put into teams that finished 1-2 at state a year ago.
---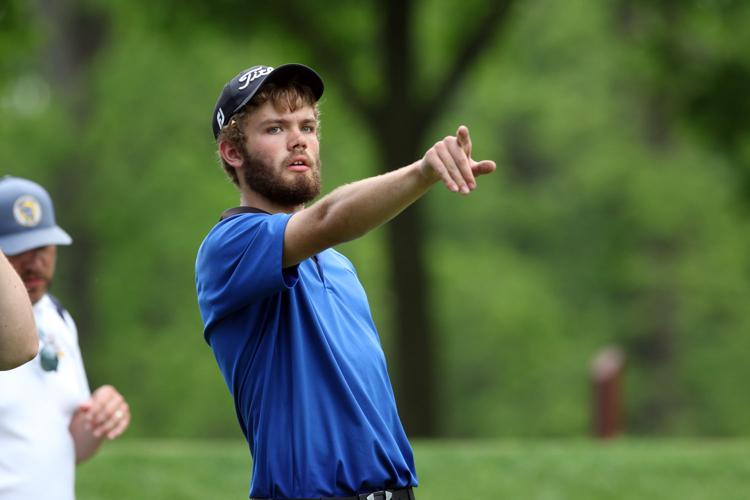 7. How low can he go?
In the minds of some, Russell Dettmering came out of nowhere in 2019 to pull off the upset of the high school golf season.

The Merrill junior not only ended Hunt's two-year reign as WIAA Division 1 state champion, preventing him from becoming only the second three-time winner in state history, he did so with conviction. Dettmering shot 71-66 to win his first state title by six shots over University of Wisconsin-bound Jack Blair while Hunt (71-76) finished tied for sixth place, 10 strokes back.

Dettmering signed before the season to play for the Westerners of Western Texas College, a junior college in Synder, Texas, that has a steady tradition of bringing golfers in and then sending them out to NCAA Division I schools. Before it was time to saddle up for the next step in his journey, Dettmering had his sights set on validating his 2019 state title with another in 2020.
---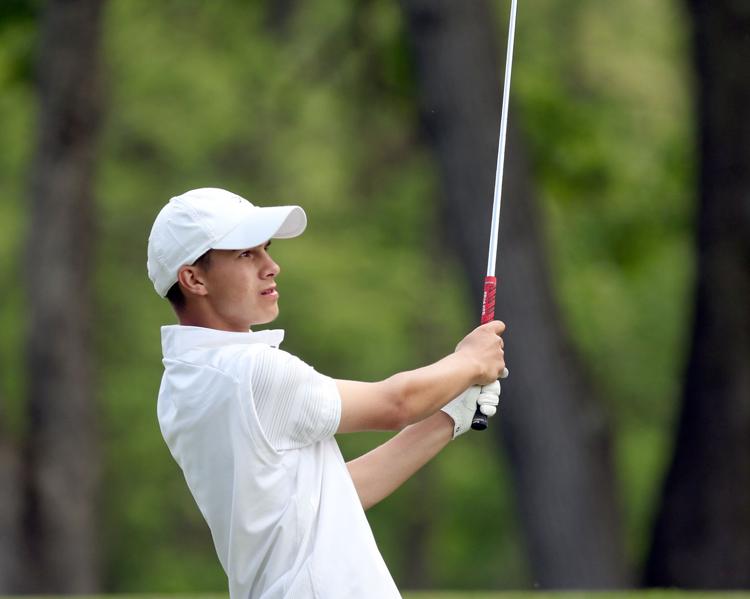 8. Can Huss make fuss?
Michael Burcin knew what he was doing two years ago when the University of Wisconsin men's golf coach offered Cameron Huss of Kenosha Tremper a scholarship when he was just a sophomore.
His star has kept getting brighter ever since.
With eight of the top 10 golfers from the 2019 WIAA Division 1 state tournament having graduated, Huss stood as the greatest threat to Dettmering's state title defense. Huss shot 75-71 at University Ridge last year, finishing alone in fifth place with a 2-over 146 total.
That wasn't too shabby for a golfer who was making his state tournament debut. Huss went on to have an exceptional summer highlighted by a top 10 finish at the Wisconsin State Amateur, a runner-up finish at the WSGA State Junior Boys and making the cut at the 99th Wisconsin State Open.
---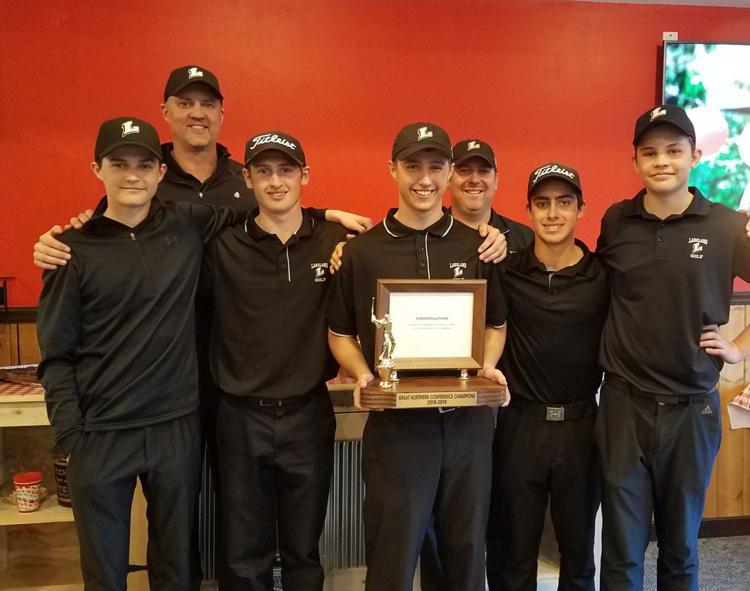 9. Brothers in arms?
Ansen Nomm has played a lot of golf with younger brother Kaeden growing up, but there was something about this boys golf season that was going to be extra special.

Not only was the Minocqua Lakeland senior looking forward to chasing down three-time defending WIAA Division 2 state champion Madison Edgewood, Ansen Nomm was looking forward to forming a nucleus with fellow seniors Kyle Bengtson and Jake Collins and his sophomore brother. Together, they had help guide the Thunderbirds to three straight state appearances — the program's first since 1996 — and go from an eighth-place finish in 2017 to a third-place showing in 2018 to a runner-up in 2019.

There was only one more step on the ladder for Lakeland to take to reach the top. Unfortunately for the Thunderbirds, the coronavirus pandemic will keep them from finding out just how big that step would ultimately be.
---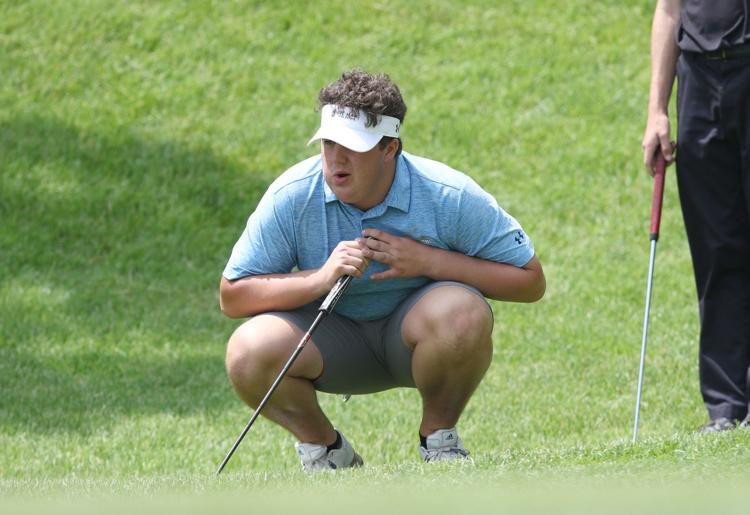 10. D-too close to call
Of all the individual battles in the three divisions of the 2020 WIAA state tournament, the one brewing in Division 2 stood to be the most compelling.
Rice Lake's Simon Cuskey inched his way toward a spectacular come-from-behind victory over Edgerton's Joe Forsting at last year's state tournament, only to run out of holes in the weather-shortened event. He shot 72-37 over the 27 holes the Division 2 field finished and wound up one shot behind Forsting, who followed up a 67 with a 41 to win with a 108 total.
However, the Division 2 throne stood to be a popular target for the four other returning golfers from last year's top 10 who figured to take aim at it. Besides Cuskey, Marinette's Ty Kretz (third), Mincoqua Lakeland's Bengtson (fifth), Edgewood's Karl Gilmore (sixth) and Lakeland's Ansen Nomm (seventh) were all poised to challenge for the top spot.