LOOKING BACK
RECENT CONFERENCE HISTORY: Fox River Classic Conference
Year
Champion
Score
Runner-up
Score
Medalist
Score
Runner-up
Score
2019
Bay Port
333
Green Bay
Notre Dame
340
Jo Baranczyk, Bay Port
Avery Dudra, Bay Port
77
Emma Onesti, G.B. Preble; Grace Durkin, G.B. Notre Dame
82
2018
Bay Port
350
Green Bay
Notre Dame
380
Jo Baranczyk, Bay Port
72
Ellese Martin, G.B. Notre Dame; Rylie Severson, Ashwaubenon
86
2017
Green Bay Preble
358
Green Bay
Notre Dame
375
Jo Baranczyk, Bay Port
79
Kaci Duquaine, G.B. Preble
83
2016
Green Bay Notre Dame
373
De Pere
381
Katie Warpinski, Green Bay Preble
87
Sidney Moerche, Sheboygan N/S
89
2015
De Pere
360
Green Bay
Notre Dame
362
Megan Growt, De Pere
76
Stephanie Staed, G.B. Notre Dame
82
2014
Green Bay Notre Dame
360
Sheboygan North/South
375
Megan Growt, De Pere
82
Maddy Neumeier, G.B. Preble
84
2013
Green Bay Notre Dame
343
Sheboygan North/South
366
Jessie Staed, G.B. Notre Dame
79
Megan Growt, De Pere; Isabel Detienne, Sheboygan N/S; Maddy Neumeier, G.B. Preble
83
2012
Green Bay Notre Dame
337
De Pere
370
Carly Vanderheyden, G.B. Notre Dame
80
Jessie Staed, G.B. Notre Dame
82
2011
Green Bay Notre Dame
340
Green Bay Preble
357
Jessie Staed, G.B. Notre Dame; Olivia Lindsley, G.B. Preble
77
Sammi Leibhem, Sheboygan
82
Top 2019 WIAA finishes
Team: Bay Port shot 355-352 and finished sixth at the 2019 WIAA Division 1 state tournament, 56 strokes behind champion Middleton. Sheboygan North/South finished 11th and Green Bay Preble co-op placed 12th. Individual: Bay Port junior Jo Baranczyk shot 78-71 and rallied from six strokes behind after 18 holes to win her second straight WIAA Division 1 state championship, with a 149 total — one stroke ahead of Brookfield Central's Sarah Balding. Pulaski senior Sadie Kelley shot 77-82 and tied for 10th place.
LOOKING AHEAD
Preseason conference favorites
Bay Port, Sheboygan North/South, De Pere.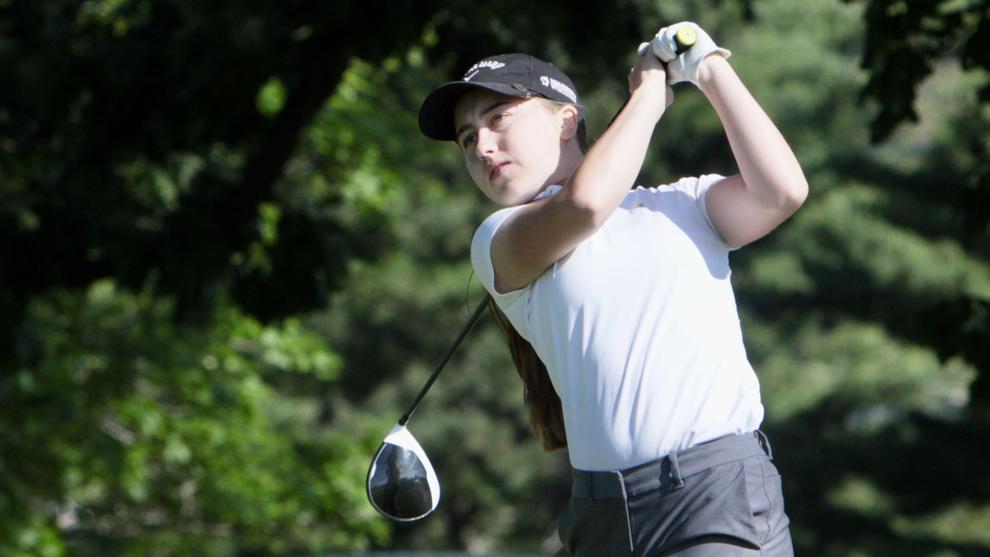 WPGA Cambridge Junior Tour | Avery Dudra, Suamico
Avery Dudra, Suamico | WPGA Cambridge Junior Tour
Preseason spring all-conference
First team: Jo Baranczyk, sr., Bay Port; Avery Dudra, jr., Bay Port; Jolie Guyette, sr., De Pere; Taylor Peper, sr., Sheboygan North/South; Ava Wittstock, jr., Sheboygan North/South.
Second team: Abby Beranek, jr., Bay Port; Abby Busick, jr., De Pere; Ady Johnston, fr., Bay Port; Hannah Miller, so., Sheboygan North/South; Kate Ruthmensdorfer, sr., De Pere;  Zjeneexa Vang, sr., Sheboygan North/South.
What to watch
With a two-time defending WIAA state champion in Jo Baranczyk and experience up and down the lineup, Bay Port had high hopes of contending for the Division 1 state championship last fall before COVID-19 prompted the Pirates to opt out in favor of the alternate fall season this spring.
The weather might be a little different starting out the season, but the challenge remains the same for Bay Port: Chase down Middleton.
The defending Division 1 state champion Cardinals also deferred their season to the spring. The two favorites will see each other three times during the regular season — including a two-day event at Blackwolf Run in Kohler, which was announced last week as the venue for the spring state tournament in May.
Baranczyk, a North Dakota State recruit, is seeking to become just the fourth golfer in WIAA history to win three state titles. Racine Case's Heather Suhr is the only other large-school golfer to accomplish the feat, winning the single-division state championship in 1996, '97 and '98. Osceola sisters Lindsay and Casey Danielson combined to win eight Division 2 titles in a row between 2005 and 2012.
In addition to Baranczyk, ranked as the co-No. 1 in the Wisconsin.Golf Class of 2021 state rankings, the Pirates have one of the state's top juniors in third-ranked Avery Dudra and one of the top freshmen in fifth-ranked Ady Johnston. Senior Brittney Koeberl and junior Abbey Beranek, who was also on the Pirates' state tournament team in 2018, both bring ample state experience to the lineup.
"Our expectations are very high," Bay Port coach Jeff Johnsen wrote in his preseason survey.
While Middleton might be the target down the road, his Pirates will have their hands full with Sheboygan North/South during the Fox River Classic Conference season.
With perennial power Green Bay Notre Dame having opted to play last fall, Sheboygan brings back all five golfers from its 2019 team that qualified for the Division 1 state tournament and figures to be Bay Port's biggest threat to the FRCC title. The co-op is led by seniors Taylor Peper and Zjeneexa Vang and junior Ava Wittstock, who was starting to come into her own during the 2019 postseason when she won the regional title with a 77 and finished second to Cedarburg's Elise Hoven with a 78 at the sectional before bouncing back from an opening-round 101 on Day 1 of her state debut with an 84 to finish off her sophomore season.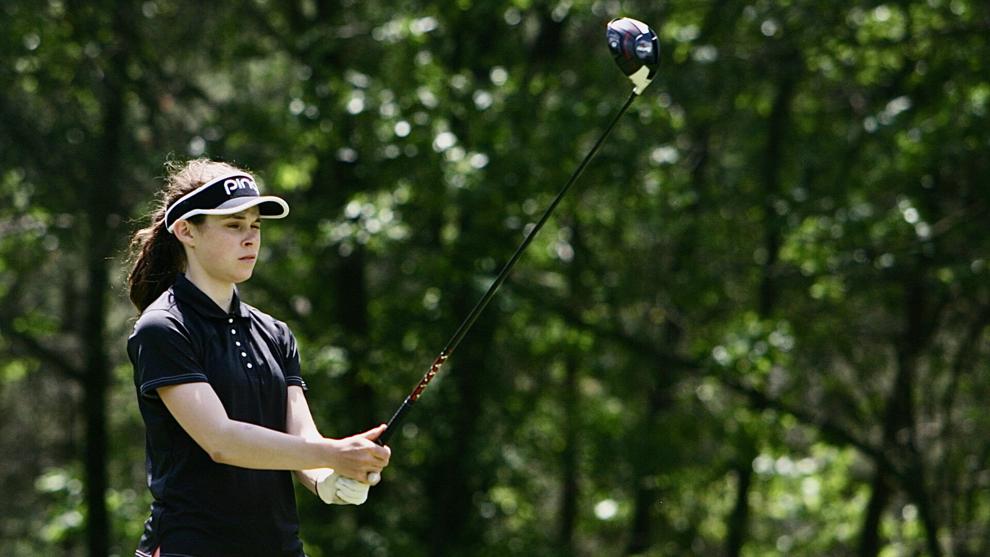 Graduation losses claimed the top three golfers from the Green Bay co-op's state tournament team from 2019. De Pere could make a run at the FRCC with a veteran No. 1 golfer in senior Jolie Guyette, ranked seventh among this year's seniors by Wisconsin.Golf, and five other golfers who averaged 50 or better during the 2019 season.
"Sheboygan has some talented seniors that have earned this, along with Jolie at De Pere," wrote Johnsen, who has been passionate about not only getting a season for his team, but to see how it plays out against the immense talent in the FRCC. "You always want to compete against the best and, with a short season, you never know. We'll get that now."
▶ Fox River Conference Spring Championship: April 29 (Wander Springs GC-Greenleaf).