When we last checked in on Wisconsin's girls Class of 2020 in early July, its No. 1 golfer had delayed the start of her schedule to make memories with her dad at the U.S. Open and others in the class were gaining on Rachel Kauflin.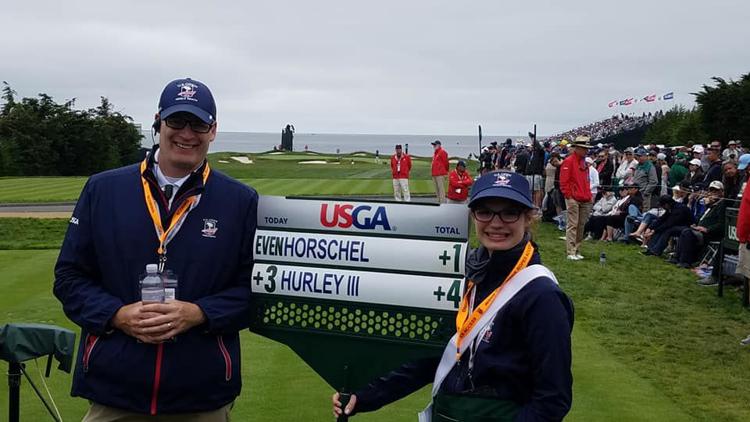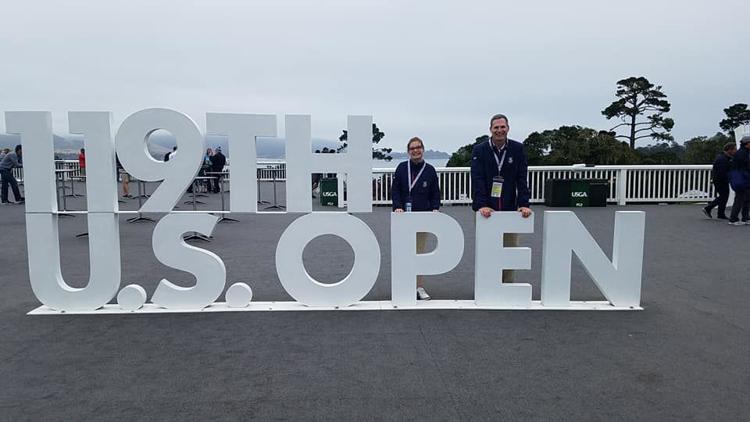 As it turned out, the Wauwatosa West senior has good closing speed.
Kauflin finished 2019 by mixing a quiet confidence with a steady diet of top-five finishes in the final events of her high school career to retain the top spot that she shared mid-year with Mallory Swartz of Franklin. After working her way back into top form, Kauflin repeated as champion at the Sherri Steinhauer Invitational and was the top finisher in her class during stroke-play qualifying for the WPGA/WWSGA State Girls Match Play and again at the WIAA Division I state tournament, where she finished fourth.
It helped that Kauflin made her oral commitment in May to play college golf for NCAA Division I Central Michigan in 2020. That allowed her and her father Jason, who owns Wisconsin Golf Trips, to enjoy the Father-Daughter trip of a lifetime to Pebble Beach, Calif., where they served as a walking scorer and a standard bearer, respectively, for the 119th U.S. Open Championship even if it meant missing the Lake Arrowhead Invitational and Wisconsin State Women's Open while others in her class were just getting their summer revved up.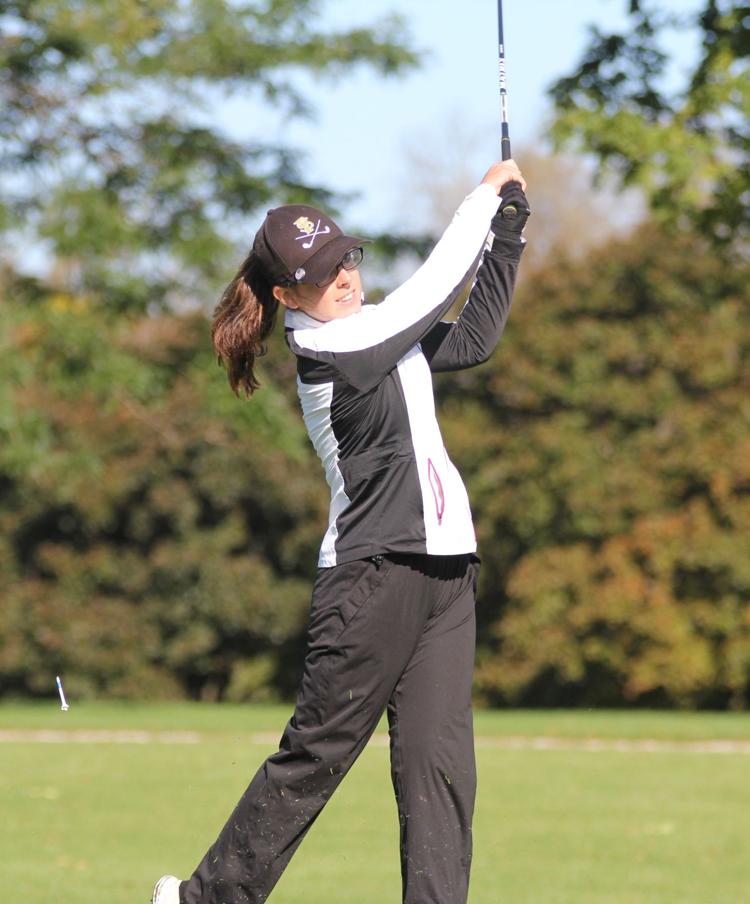 Franklin's Mallory Swartz, who played in the final group on the final day of the State Women's Open and was the top high school finisher at the Wisconsin Women's State Amateur, was the runner-up to Kauflin at the Sherri Steinhauer Invitational and finished fifth, one spot behind Kauflin, at the Morgan Stanley WPGA Junior Tour Championship. After starting the high school season with a victory at the Franklin Invitational at Brown Deer Park GC, the Bowling Green recruit was gradually bothered by a wrist injury that ultimately kept her from surviving a loaded Brookfield Central sectional, becoming the only golfer among those in our top 15 not to compete at the state tournament.
Still, nobody behind her in our Class of 2020 rankings finished ahead of Swartz before her injury, making it difficult to penalize her for being absent at University Ridge.
Likewise, it was hard to ignore what Middleton's Kate Meier (No. 3) and Madison Edgewood's Grace Welch (No. 4) did at the Wisconsin Women's State Amateur, where they finished 15th and 16th, respectively, even though other golfers in this class, at times, snuck past them in big events this fall. That's not to say they didn't finish their senior season strong — Meier, a Loyola (Ill.) recruit, shot 76-78 at the WIAA Division 1 state tournament and finished seventh while Welch, a UW-Green Bay recruit, shot 76-82 and won the Division 2 state title, becoming just the fifth Crusader golfer to do so.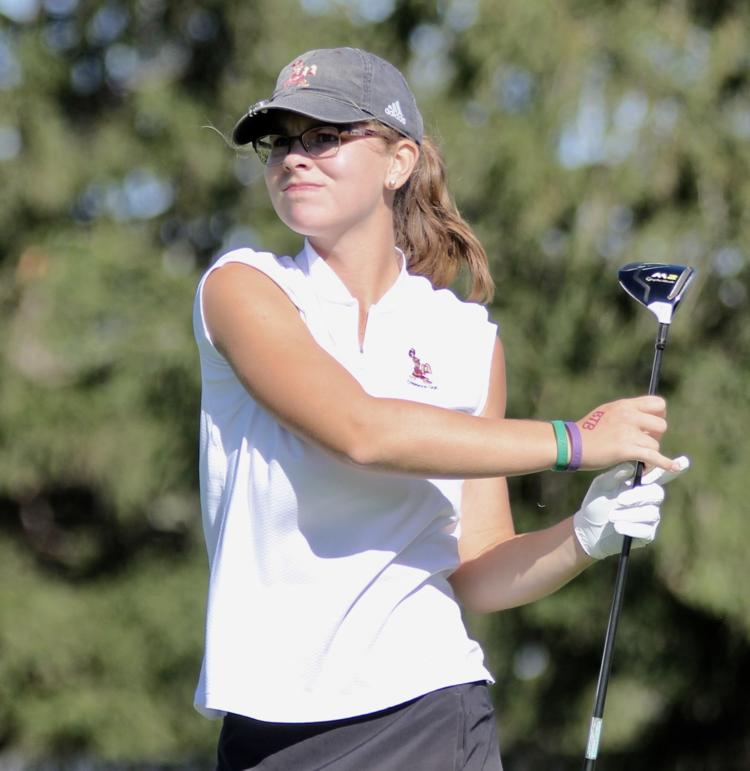 This class, however, was full of late bloomers and Nos. 5 through 10 in our ranking is led by four golfers who have yet to announce their college plans.
No. 5 Myranda Kotlowski of Stoughton and No. 6 Grace Suter of Oconomowoc are perhaps the two most intriguing prospects who, when we last checked, were still mulling their options. While some Division I college coaches might see them as somewhat undersized, their resumes were as big as they came with both saving their best for the end of the season, firing matching rounds of 76-77 at University Ridge to tie for fifth at the Division 1 state tournament.
Brookfield Central's Sami Krutz, our No. 7 golfer, was overshadowed in her conference by Kauflin and on her team by Sarah Balding, our No. 1-ranked golfer in the Class of 2022. But Krutz was quietly consistent throughout the fall season, winning the loaded Brookfield Central sectional with a 72 and finishing eighth at the Division 1 state tournament with rounds of 79-76.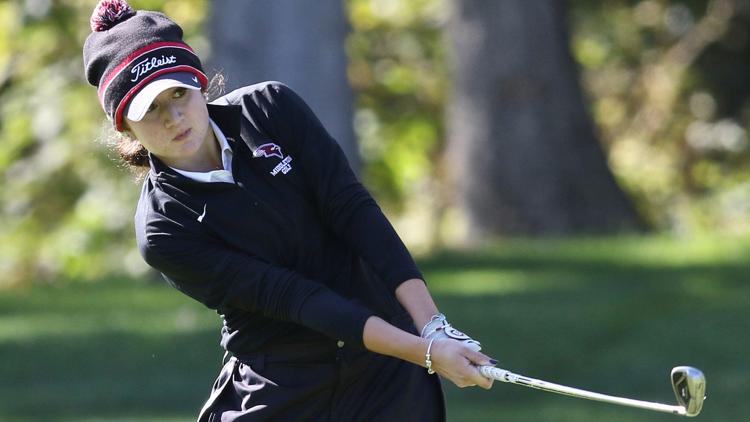 Pulaski's Sadie Kelly (No. 8), who shared regional and sectional titles with Bay Port's Jo Baranczyk (our No. 1 golfer in the Class of 2021 and the two-time defending Division 1 state champion), rounded out the top 10 with Waukesha Catholic Memorial's Meredith Boos (No. 9) and Lake Geneva Badger's Holly Murphy (No. 10). Tough final rounds at the state tournament hurt both Boos and Murphy, but not enough to keep them from securing Division I offers — Boos is headed to Montana while Murphy signed with North Dakota State.
While there aren't many immediate impact golfers outside of our top 10, there are many whose stock continued to rise as seniors and may not have reached their potential. That appears to be what Division II Winona (Minn.) State is hoping after signing Baraboo's Carly Moon (No. 16), Ashwaubenon's Rylie Severson (No. 18) and twin sisters Anna (No. 39) and Ashley Krieski (not ranked) of Reedsburg to National Letters of Intent earlier this month in its 2020 class.