In her first year on the high school golf scene this fall, Hartland Arrowhead freshman Jessica Guiser put herself in position to become one of the most decorated and accomplished junior golfers Wisconsin has ever seen.
Of course, the only ones who didn't see that coming would have been those looking the other way.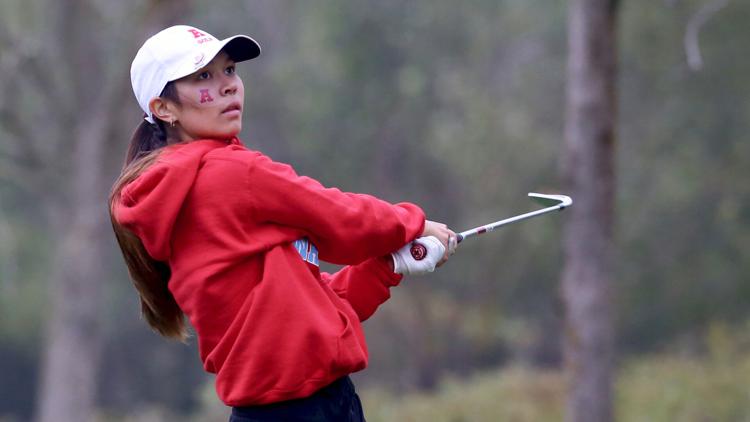 I should have seen it coming June 12, 2015, when Guiser played in her first Wisconsin PGA-sponsored event at Vitense Golfland in Madison, shot a 42 on the par-3 course and tied for second in the Futures Tour event. According to the WPGA Junior database, I discovered this week, she played that day in the same foursome as my youngest daughter and one of my daughter's friends, but I was working at the WIAA state softball tournament across town that morning and missed Guiser's competitive debut.
Fortunately, I have seen plenty of Guiser in the five-plus years since and what I saw of her this summer made her the obvious choice as the No. 1-ranked golfer in the inaugural Wisconsin.Golf rankings for the girls Class of 2024.
From her second top-20 finish in as many years at the Wisconsin Women's State Open (T18) to victories at The Dells Junior Golf Championship, the Lake Arrowhead Invitational and the WIAA Division 1 state tournament (in a playoff over North Dakota State recruit Elise Hoven of Cedarburg), the 15-year-old Guiser is already getting better with age. The first freshman since 2009 to win the WIAA Division 1 state title, Guiser also finished in the top five of all eight junior tournaments she played in Wisconsin this past summer and deftly worked in four starts on the American Junior Golf Association Tour around her state events.
That's where having a strong support network comes in handy.
"My mom and dad literally schedule everything," Guiser said in a telephone interview this week, appreciative of the role Sheway Chen and Dan Guiser have played in getting their daughter so far in such a short period of time. "My lessons. My tournaments. I have to give credit to my mom and dad for that."
They should get credit for raising such a humble talent as well.
Guiser genuinely looked forward to playing high school golf and thoroughly enjoyed competing against her peers in the Class of 2024. And why not? It is arguably the most promising class of girls golfers to burst onto the scene since 2013 when the state sent Casey Danielson of Osceola to Stanford, Brooke Ferrell of Edgerton to Wisconsin, Emily Joers of the Waukesha co-op to Illinois and Leighann Cabush of Kettle Moraine (Wales) to Memphis.
In fact, the top five on our list seemingly took turns positioning themselves behind Guiser.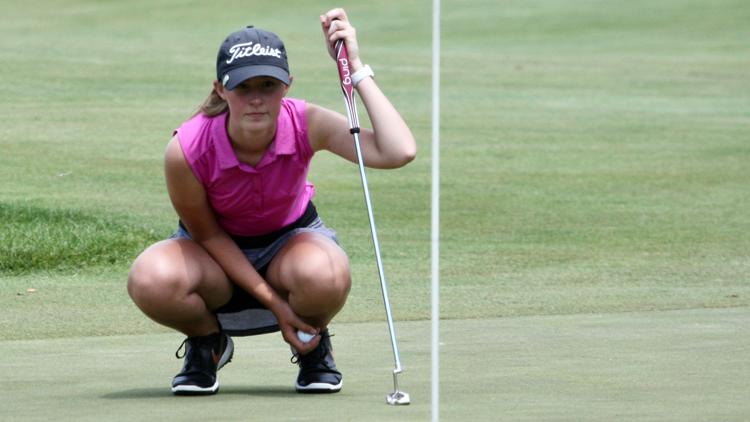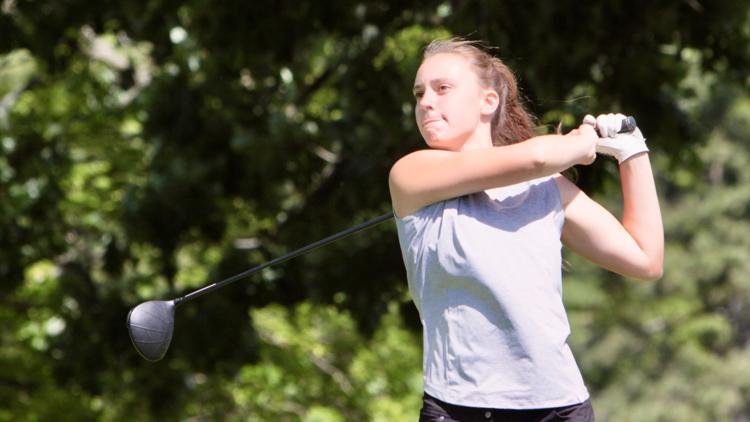 Brookfield's Treva Dodd and Milton's Mya Nicholson came in at Nos. 2 and 3, respectively, in the freshmen class despite neither competing in the WIAA's traditional girls golf season this fall. Dodd was headed to Brookfield Central, the eventual Division 1 state champion, until the threat of starting the school year online due to COVID-19 prompted her to enroll at IMG Academy in Florida. Nicholson, a standout basketball player, open-enrolled to Janesville Craig, which opted to wait until the WIAA's alternate season in March to play its girls golf season.
Dodd, who tied for 31st in her second Wisconsin Women's State Open start, finished in a tie for 24th with Nicholson at the WPGA Junior Championship. Both golfers enjoyed top-10 finishes in junior majors — Dodd finished second at the College Showcase and tied for 10th at the Morgan Stanley/WPGA Junior Tour Championship; Nicholson tied for ninth at the Sherri Steinhauer Invitational and tied for 10th at the Lake Arrowhead Invitational — and gave Guiser a reminder that she'll still have her work cut out for her even after the leading names in the classes ahead of her graduate to the college ranks.
"There really are a lot of good freshmen this year," Guiser said. "I think our freshman class is really strong."
It lost another accomplished member in Skye Two Hawks Skenandore, who was to have been a freshman at West De Pere this fall and fashioned a resume worthy of top-three consideration. Instead, Skenandore moved to Aiken, S.C., with her family so she could play golf year-round. Her father, Shoney, told me last month that Skye has been attending school online and did not play high school golf this fall, but she did win an event on the Hurricane Junior Golf Tour in Sea Island, Ga., in early October by seven shots and has several more events lined up before the end of the year.
Even without her, the rest of our top 10 is as accomplished as it is promising, and at such a young age.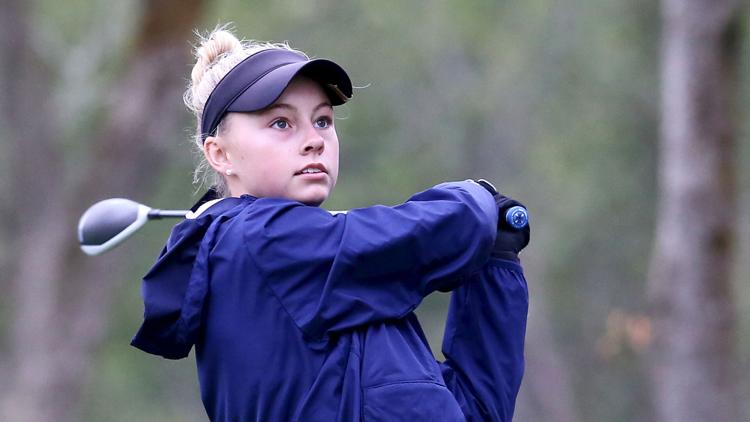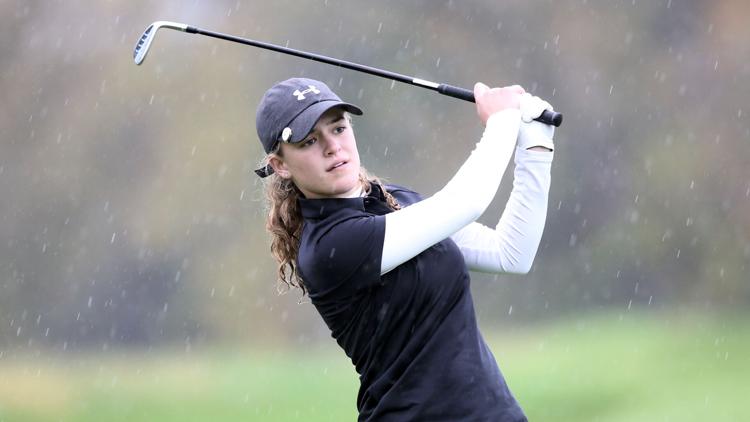 No. 4 Madison Haugen of Brookfield East parlayed a steady summer in the WPGA Junior Tour's biggest events into a ninth-place finish in her WIAA Division 1 state tournament debut at Blackwolf Run in Kohler. Westosha Central's Kylie Walker, who didn't play as many junior majors as those ranked ahead of her, was nonetheless the only golfer in any class to break 40 during the rain-shortened opening day at the WIAA state tournament and eventually finished tied for third behind Guiser. She shares the No. 5 spot with Adalyn Johnston, who will be part of a deep and talented Bay Port High School team during the WIAA's alternate season after a summer nearly as consistent as Haugen's.
Rounding out the top 10 were Waunakee's Izzi Stricker (yes, her dad is the Ryder Cup captain), Westosha Central's Katelyn Walker (yes, Kylie's twin sister), Waunakee's Jordan Shipshock (yes, her dad is the head professional at Bishops Bay Country Club in Middleton) and Middleton's Vivian Cressman (no, you might not have heard of her, but she is likely to fill one of two openings in the Cardinals lineup this spring when the 2019 WIAA Division 1 state champs are finally able to tee it up). Stricker and Shipshock helped Waunakee earn a share of runner-up honors at the WIAA Division 1 state tournament. Walker finished 22nd individually at state. Cressman not only showed promise in her junior events last summer but also with her showing at the rain-shortened Balance & Believe Invitational at Blackhawk CC in Madison, where she tied for 64th in a field of men's and women's professionals and amateurs. 
However, all of them are likely to be chasing Guiser for quite some time.
What makes her stand out among others in her class? I posed that question to Spencer Stuke, a freshman at Kettle Moraine High School in Wales who thinks highly of his boys Class of 2024 and recently challenged Guiser to a nine-hole match at Chenequa CC in Hartland. (Guiser told me they tied; Stuke told me that he won 1-up. I know better to get in the middle of that one!)
The difference is "how far she hits the ball in relation to other girls golfers in the state and even the nation," Stuke wrote via email. "I could comfortably say she averages 235 yards per drive. ... She is very good at hitting greens and hitting full wedge shots. She rarely misses the green when inside 150 (yards)."
And, for now, Guiser is the can't-miss pick at the head of the girls Class of 2024 in Wisconsin.