LOOKING BACK
RECENT CONFERENCE HISTORY: SOUTHERN LAKES
Year
Overall
Champion
Score
Runner-up
Score
Medalist
Score
2019
Union Grove
Lake Geneva Badger
Lake Geneva Badger
373
Union Grove
380
Holly Murphy, Lake Geneva Badger
81
2018
Lake Geneva Badger
Lake Geneva Badger
182
Union Grove
200
Aubrie Torhorst, Waterford
37
2017
Union Grove
Union Grove
367
Lake Geneva Badger
376
Holly Murphy, Lake Geneva Badger
83
2016
Union Grove
Waterford
Union Grove
357
Waterford
373
Taitum Beck, Waterford
83
2015
Union Grove
Union Grove
337
Westosha Central/
Shoreland Lutheran
371
Mari Suokko, Union Grvoe
76
2014
Union Grove
Union Grove
378
Wilmot
394
Taitum Beck, Waterford
85
2013
Union Grove
Union Grove
379
Westosha Central
386
Mari Suokko, Union Grove
83
2012
Union Grove
Union Grove
409
Burlington
419
Paige Murdoch, Union Grove
94
Top 2019 WIAA finishes
Team: Union Grove shot 368-366 at the WIAA Division 1 state tournament at University Ridge Golf Course in Madison and finished 10th out of 12 teams. Its 36-hole 734 total was 83 strokes behind champion Middleton. Individual: Lake Geneva Badger/Williams Bay senior Holly Murphy shot 86-78 at the Division 1 state tournament and finished tied for 15th place. Her 36-hole total of 20-over-par 164 was 15 strokes behind repeat champion Jo Baranczyk of Bay Port (78-71).
LOOKING AHEAD

When They Are Playing: Southern Lakes
| | School | Fall | Spring |
| --- | --- | --- | --- |
| | Badger (Lake Geneva/Williams Bay) | ✓ | |
| | Burlignton | ✓ | |
| | Elkhorn | ✓ | |
| | Union Grove | ✓ | |
| | Waterford | ✓ | |
| | Westosha Central | ✓ | |
| | Wilmot | ✓ | |
Preseason top three
 Westosha Central, Union Grove, Lake Geneva Badger. 
Preseason fall all-conference
First team: Veronica Parco, sr., Union Grove; Norah Roberts, so., Union Grove; Sophia Schoenfeld, sr., Waterford; Kate Walker, fr., Westosha Central; Kylie Walker, fr., Westosha Central.
Second team: Grace Geils, jr., Lake Geneva Badger/Williams Bay; Afton Malvitz, sr., Elkhorn; Elle O'Reilly, so., Westosha Central; Emma Schlagenhaft, jr., Wilmot; Ali Torhorst, jr., Union Grove.
What to watch
The Class of 2024 is having a profound impact on girls golf in Wisconsin this fall. That couldn't be more true than it is in the Southern Lakes Conference.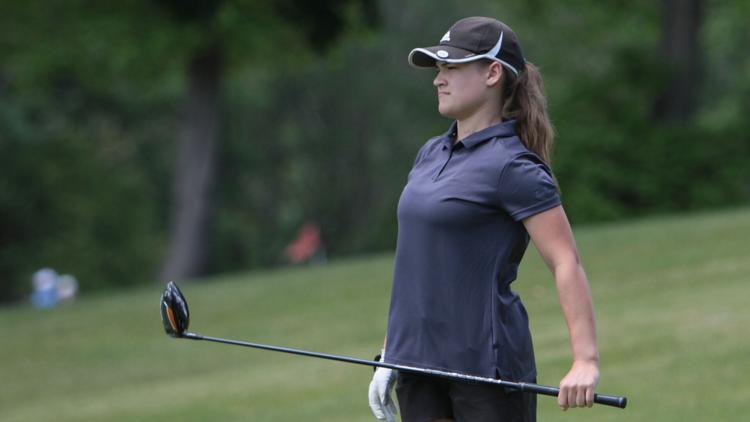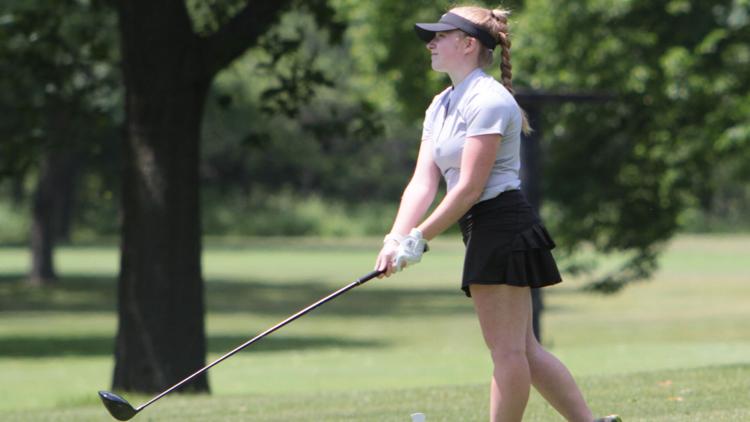 Twin sisters Katelyn and Kylie Walker have joined a Westosha Central program looking to build off its third-place finish in the SLC and sectional appearance last season and transformed it into a team that could make an impact deep into the 2020 postseason. The Walkers give the Falcons the potential for two sub-80 scores in a lineup that also features five other golfers capable of breaking 100 — and approaching the low-90s — behind them.
Westosha Central will need all the help it can get in what figures to be a season-long duel with Union Grove atop the conference.
The Broncos, who won the SLC regular-season title last season only to finish second to Lake Geneva Badger at the conference championship and share the overall title, bring back the top three golfers off that squad led by last year's freshman phenom Norah Roberts, who shot 86 at the SLC Championship and finished second to North Dakota State recruit Holly Murphy of Lake Geneva Badger, and senior Veronica Parco, who shot 87 and finished third. 
Union Grove's path back to the state tournament, however, became a little more complicated Wednesday when the WIAA unveiled revised regional pairings that shift the Broncos from the Janesville Craig sectional to the Franklin sectional. That means the Broncos will likely have to battle the likes of 2019 state runner-up Brookfield Central and Hartland Arrowhead (fourth at state a year ago) for the two state tournament berths. 
Lake Geneva Badger/Williams Bay, which has won or shared the last two SLC overall titles, has looked promising during the early weeks of the 2020 season but might be a year away from challenging again for the conference title.
The Badgers graduated three of the five golfers off their team that finished third last season at the Division 1 Kettle Moraine sectional and lost a fourth when senior Annie Murphy, the team's No. 2 golfer a year ago, opted not to go out for golf and focus on her primary sport, gymnastics. Murphy, who transferred from Badger to neighboring Williams Bay after her freshman year so she could compete on co-op teams in golf and gymnastics, won a WIAA Division 1 state gymnastics title last winter for the Wilmot/Williams Bay co-op in the floor exercise and finished third in the all-around. 
Badger and Westosha Central, meanwhile, are among five SLC teams that were moved Wednesday from the Janesville Craig sectional into the Mequon Homestead sectional for the adjusted 2020 postseason. They will battle the likes of Kettle Moraine (third at state in 2019), Cedarburg and Brookfield East for the two state berths.
▶ Southern Lakes Conference Fall Championship: Sept. 22 (Browns Lake GC-Burlington).