Truth be told, they were so darn excited for the beginning of the 2020 high school girls golf season that they gave little thought to what the end of their freshman seasons might hold.
We know this because, when asked in June what excited them most about taking their immense talent to the high school level, Jessica Guiser of Hartland Arrowhead, Madison Haugen of Brookfield East and Izzi Stricker of Waunakee – to a person – said they couldn't wait to compete for a team. That was saying something considering the three have become quite used to the individual qualities the game has to offer as junior golf stalwarts who have combined to log more than 200 WPGA Junior points events.
"Golf is an individual sport, but to contribute to a high school team would be really awesome," Stricker told me when we chatted at a WPGA Junior Tour event at Lake Ripley Country Club in Cambridge, not knowing how challenging it'd be to do so. "To make new friends and have that group of people to support you always, I think that's what I'm most excited about."
And now here they are, representing a fraction of a Class of 2024 that has the potential to be something extra special, at Blackwolf Run in Kohler for the WIAA state tournament at the conclusion of a rookie season that will one day be the stuff of wild imaginations.
The start of the season was delayed a week as the WIAA worked with its schools to allow fall sports to be played in two chunks during the 2020-21 school year. For girls golf, that meant 75 percent of the schools sponsoring it would play in fall; the other 25 percent in the alternate fall season starting in late March and continuing through a "culminating event" in mid-May.
Stricker's team was restricted in its travel by its school board. It played matches only at the Meadows of Six-Mile Creek Golf Course in Waunakee, Bishops Bay Country Club near Middleton, Cherokee CC (Stricker's home course) and Maple Bluff CC in Madison before receiving an exemption to compete outside of Dane County for the WIAA postseason.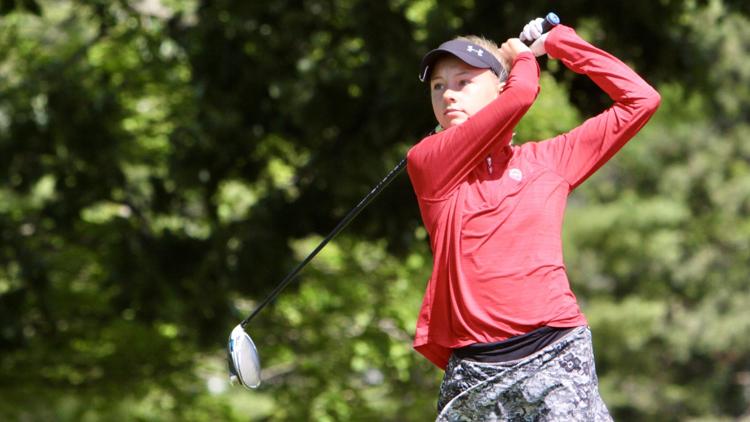 Haugen finished second in the overall standings in the Greater Metro Conference for Brookfield East, which placed fourth at the ultra-competitive Homestead (Mequon) sectional and missed qualifying for state as a team by 14 shots. Her former youth soccer teammate and fellow Class of 2024 phenom, Treva Dodd, never made it to crosstown rival Brookfield Central when COVID-19 created academic uncertainty in the Elmbrook School District, according to her mom Kimberly, and opted instead to attend IMG Academy in Florida.
"Our district was fairly late to decide format (in mid-August) so we started looking into other options," Kimberly Dodd told me this week via email after I inquired. "Treva investigated IMG and decided to go there regardless of what our district decided. She is enjoying it thus far."
The Class of 2024 lost another shining star when Skye Two Hawks Skenandore, who would have been a freshman this fall at West De Pere, moved with her family to South Carolina.
However, the Division 1 state field reflects that their voids have been filled nicely.
In addition to Geiser, Haugen and Stricker, Westosha Central twin sisters Kylie and Katelyn Walker qualified individually and Jordan Shipshock, the daughter of a club professional, is right behind Stricker at No. 4 in the Waunakee lineup. There are those who believe all six could finish among the top 16 in the 52-player Division 1 field at Blackwolf Run.
"I have no idea what it is about this class," Haugen told me at the WPGA Junior event in Cambridge. "We're all pretty good players. Being able to compete against each other is awesome. … We're all going to different places, but I guess we'll be together in the end."
As it turns out, no truer words were spoken.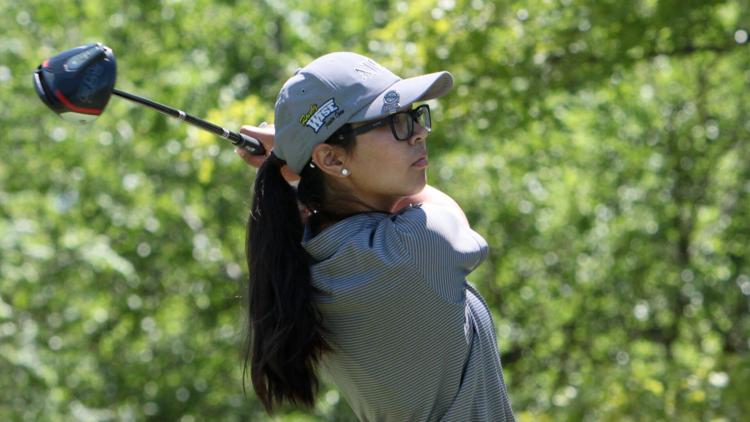 At the regional and sectional, Geiser has been hot on the heels of Brookfield Central junior Sarah Balding, the runner-up at the 2019 WIAA Division 1 state tournament to Jo Baranczyk of Bay Port, whose school was one of them that opted for the alternate season. In Monday's opening round, Geisser will play in the final group featuring No. 1 golfers from the four sectional champions while Balding is paired with Cedarburg senior Elise Hoven, a North Dakota State recruit who took third a year ago, with the No. 1s from sectional runners-up.
"I've played with Sarah many times in the summer tournaments; she is always a strong competitor and I always love playing with her," Geiser told me via text following last week's sectional as she began to look ahead to her state tournament debut and, probably, adjusting the goals she shared with me in June at the Wisconsin State Women's Open where she finished tied for 18th out of 64 golfers (some more than twice her age). "Trying to do well at state, that's definitely one of my goals. Trying to get top five or top 10."
Are you wondering how these freshmen became so good, so soon? Me, too, and when I asked them to pinpoint the reason, each of the three stressed they've had a lot of help.
Haugen has been coached by David Roesch, one of the top junior golf instructors in the Milwaukee area. Geiser owes much of her early success to Chuck Wood, the head professional at Oconomowoc GC, but she said she made great strides in her short game this summer after working with Larry Tiziani at Cherokee CC in Madison. Of course, that'd be Uncle Larry to Izzi Stricker and one of many influences on her young career – a list that includes a Ryder Cup captain, a current and former University of Wisconsin golfer and a former Badgers men's and women's golf coach whose reach is known far and wide.
"I have my dad (Steve), my sister (Bobbi), my mom (Nicki), my grandpa (Dennis Tiziani)," Izzi said. "Everyone in the family plays. I'm really fortunate to have a lot of people to learn from."
Then again, the promising Class of 2024 doesn't have to look far to find those kinds of people because they've been learning from one another since a very young age.
"There are some really good golfers (in the Class of 2024) and I've always had really good competition growing up," Haugen told me this summer, saying she was "really excited to be a freshman and take it home" in an environment that promised her a different vibe than the one she has felt in the 100-plus junior tournaments she has played over the last six years.
"Just having people there to support you. I have friends in these (summer) tournaments, but we're all competing against each other. Just being able to have people build you up and that you're pulling for is going to be a great experience. …. I'm already doing OK (in her junior tournaments) so just to see what the next four years have in store will be really exciting"