As high as Ava Salay set the bar for the girls Class of 2024 with her ninth-place finish in June at the Wisconsin Women's State Open, that wasn't the audience she was trying to impress.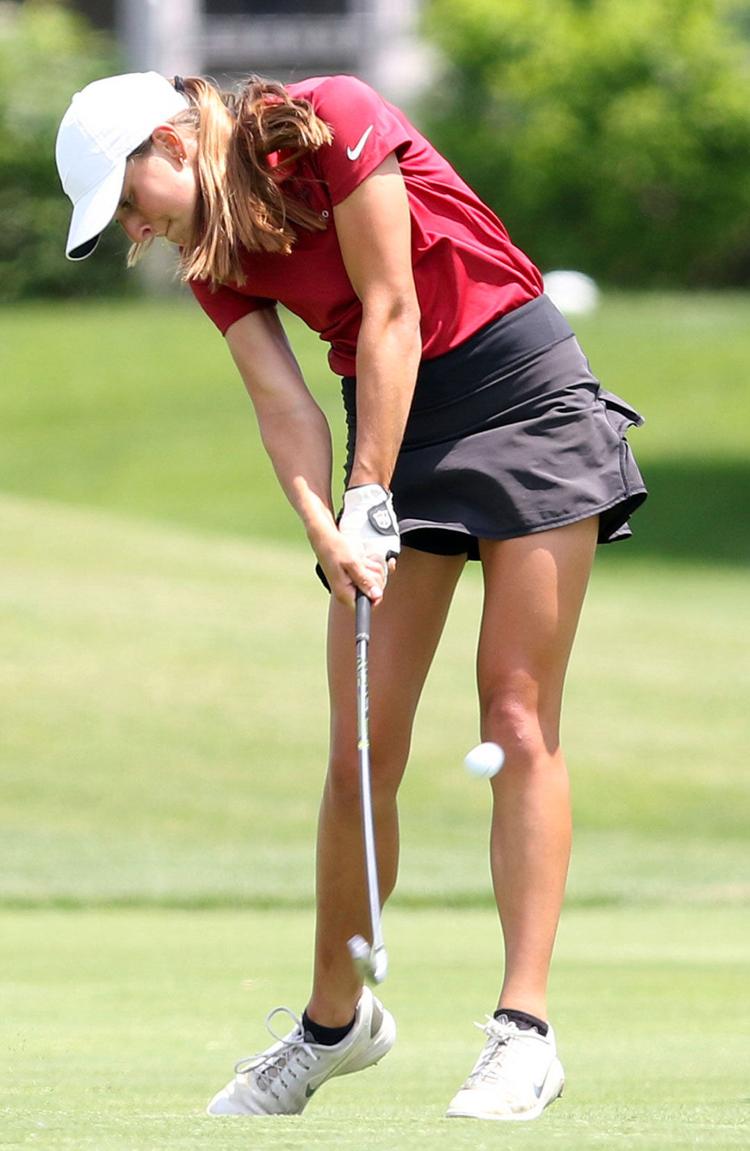 The Prescott sophomore had someone in her gallery at The Legend at Brandybrook in Wales who inspired Salay to set a good example with her stellar play. Of course, many are the days when sixth-grader Layla Salay isn't able to look to her older sister as a positive role model.
"I loved that my sister was able to see me play so well; I was hoping that was a good motivation for her," Ava Salay said last week in a telephone interview, remembering with fondness starting her summer on a June road trip with Layla and their father, Chad, that included a stop at Lake Ripley Country Club in Cambridge for a WPGA Junior Tour on the eve of the Women's State Open. "That was probably one of the best parts of the whole season; I loved traveling with my dad and my sister. We always have so much fun outside of golf, especially after the round and talking through everything. It's really awesome that my sister got more into it this summer, too."
Having competition at home can only help Ava Salay deal with the competition on the road, especially from golfers in the girls Class of 2023. That list continued to evolve during 2020. 
In moving from No. 2 to No. 1 in the second installment of Wisconsin.Golf's ranking for the state's current sophomores, Salay leads a top five that has developed into a decorated group with loads of potential. Milton's Hannah Dunk jumped three spots to No. 2 while Cassie Psuik of Greenfield slipped from No. 1 to No. 3 and Union Grove's Norah Roberts from No. 3 to No. 4. Green Bay Notre Dame's Grace Durkin completed the top five, moving up a spot from No. 6.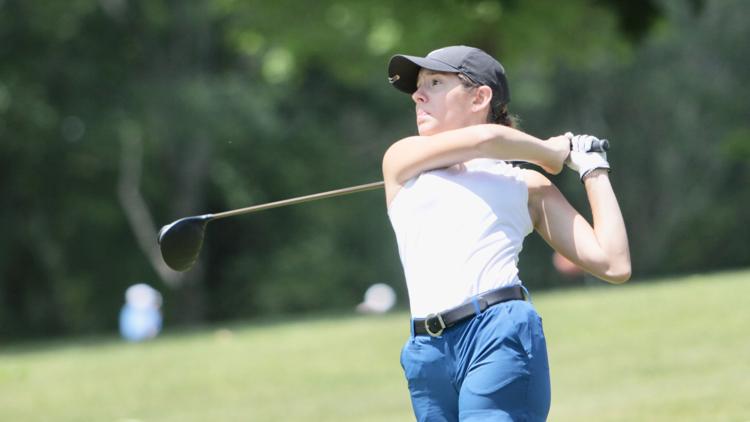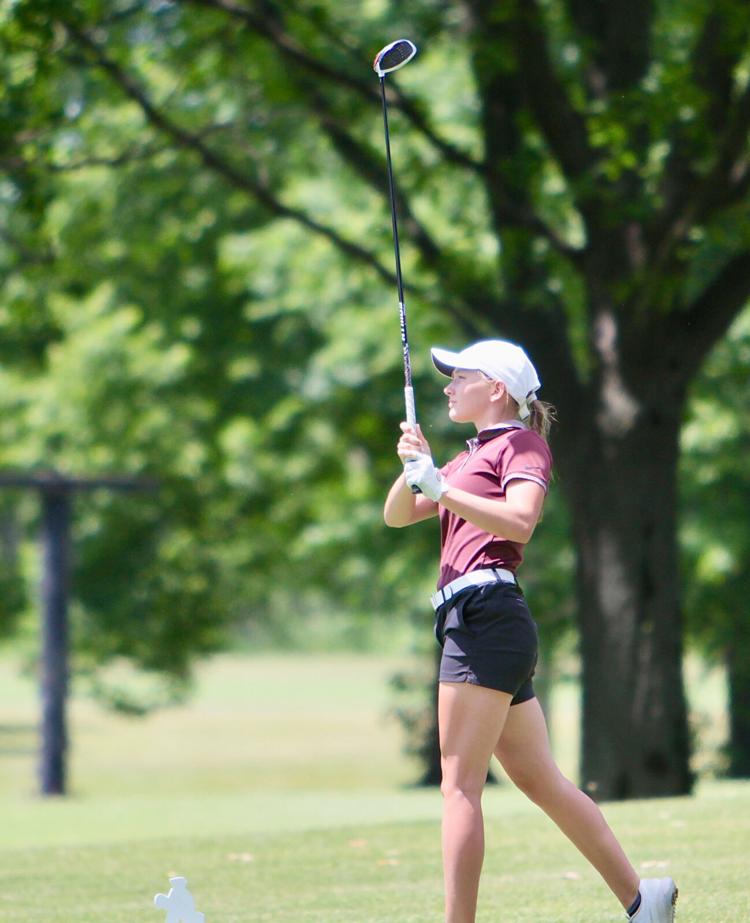 Psuik and Dunk tied for 24th at the Women's State Open and would finish tied for 10th and 15th, respectively, at the Morgan Stanley WPGA Junior Tour Championship behind Salay, runner-up to Suamico's Avery Dudra. Dunk triumphed at the rain-shortened Golf Coaches Association of Wisconsin College Showcase on the Irish Course at Whistling Straits and placed fourth at The Dells Junior Championship and the Sherri Steinhauer and 11th at the WPGA Junior, while Psuik was fifth at the Lake Arrowhead Invitational and 12th at the WPGA Junior.
"I think we have a really strong class and we have some really talented golfers in our class," Salay said. "I haven't played with Norah before, but I have played with Hannah and Cassie. I played with Hannah during (the qualifying round) at the (WPGA) state girls match play.
"She had a really good round there (a 3-under-par 71 at Hartford Golf Club). It was really fun. She played really well and you could tell she was really hyped about it. It was really fun to see her play such a great round; she's a super-sweet girl and she was really fun to play with. 
"I played with (Psuik) at the Morgan Stanley Tour Championship on Day 2 and she's also really sweet. I was having a really good round (a 1-over 73 at Washington County GC in Hartford) and she was super-supportive after shots and after the round. She also shot some good scores over the summer and I texted her a few times and said 'I saw your scores; nice job this weekend.' We're all really supportive of each other and I think we have a really great class of girls."
Salay stood out not only with the way she finished at the Women's State Open, but with how she started it, too. Salay made three birdies in a bogey-free 34 on the front nine to make the turn in 3-under 34. She shot 46 on the back nine for an opening-round 80, but in her second round – after shooting even-par 37 on the front nine – she closed with a 38 to shoot 75 and move up eight spots for a top-10 finish.
"I definitely learned from that," Salay said. "I learned that I'm capable of a lot more than I think I know. I think sometimes I don't know how well I can shoot until I shoot it. Shooting 3-under was not something I anticipated. Even the second day, shooting another good score on the front nine. And then, on the first day, not having as good a nine on the back and learning from that as well. I have to keep and remain focused throughout the whole round. That taught me a lot."
With most of the state's biggest tournaments a five-hour drive from her home in Prescott in northwest Wisconsin, Salay didn't play as many events as Dunk – she did play in the Minnesota Golf Association Junior Girls Championship (finishing 26th in the uber-competitive championship flight) and won two events on the Minnesota PGA Junior Tour – but she made her Wisconsin appearances count.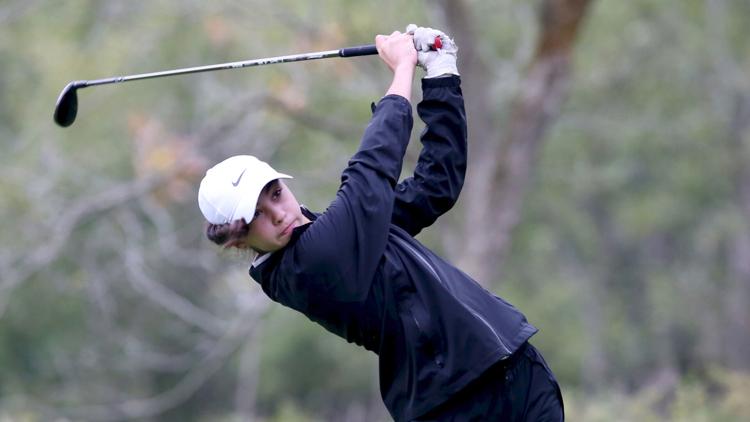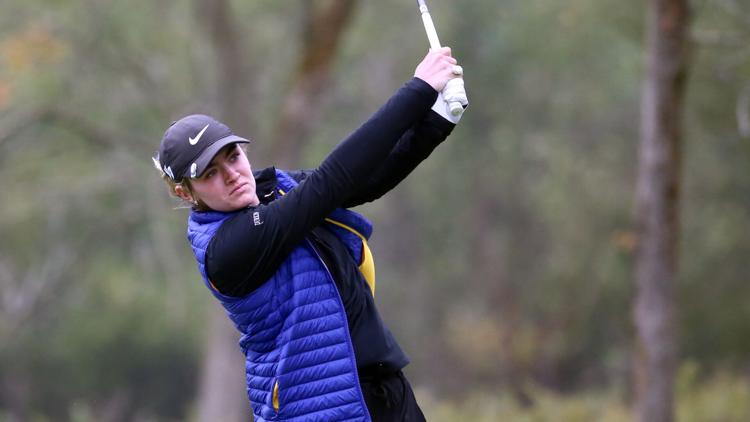 After her memorable qualifying round with Dunk at the WPGA/WWSGA State Girls Match-Play Championship, Salay and Hartland's Jessica Guiser dueled in the quarterfinals of the championship flight in a match that proved to be the talk of the tournament. Guiser won in 20 holes, but not before both golfers combined to make a dozen birdies and erased sizable deficits. Salay wiped out a two-hole deficit with two holes to play, chipping in for birdie on No. 17 before winning No. 18 on a par after Guiser flew the green on her approach shot and couldn't get up-and-down.
"By that time, everyone's matches were done and everyone was watching," Chad Salay said. "It was such a fun match. I texted a buddy and said that was as good as Rory (McIlroy) vs. Patrick Reed (at the 2016 Ryder Cup in Minnesota). That was the best golf I've ever seen in person."
Father and daughter combined to make history to end the year at the WIAA state tournament.
Chad Salay coached Prescott to its second straight WIAA state tournament appearance, this one at Blackwolf Run in Kohler after COVID-19 concerns in Dane County forced the event to be moved from University Ridge in Madison. His daughter and four of her best friends – including fellow sophomores Rhi Stutz (No. 13) and Maddie Reiter (No. 21) ranked in our Class of 2024 top 25 – helped the Cardinals become the first public school to win the Division 2 state title.
"It was incredible," said Ava Salay, who placed second individually for the second year in a row. "Everybody in our town knows everybody. It's such a small town (population 4,276). Seeing everybody and being congratulated constantly; I feel like I get congratulations every time I'm out. (Last Thursday), I got a 'Congrats.' It's great how our whole town is interested in our golf program now. Hopefully … a lot of younger kids in our town will start to get into it."
There was one who was paying close attention. And having Layla Salay there to share in her success was something that Ava Salay will never forget.
"That was so fun," said Ava Salay, who is determined to keep setting lofty goals and good examples. "I had a really good freshman year and that really put me on the radar of a lot of people. It pushed me really hard to want to keep that status like 'People are talking about me; I want to keep getting better.' "