On the first day of the first PGA Tour tournament of 2019 a player who was taking a drop extended his arm at shoulder level and prepared to let go of his new ball, just as golfers at every level have been doing for the past 35 years.
Except under the new Rules of Golf that took effect on Jan. 1 he was doing it wrong. Now the rule stipulates that a drop be taken from knee height, not shoulder level, which is both a small change and a huge difference. Luckily for the player in Hawaii, someone else in his group pointed out his error and he correctly dropped without penalty.
You can expect the same at golf courses across the land when the season arrives because, without doubt, there is going to be a learning curve for rules-abiding golfers in 2019.
"The transition is going to be a bit weird," said Bill Linneman, director of rules and competition for the Wisconsin State Golf Association. While by some estimates 80 percent of the rulebook is unchanged, there are changes both big and small in many other areas, from new terminology — water hazards are now "penalty areas," for example, and casual water is now "temporary water" — to elimination of some penalties and more.
Penalty for a double chip, like the one that cost T.C. Chen so dearly some years ago? Gone. Penalty for putting to an unattended flag stick? Also gone, so use the stick all you want, or not. The penalty for accidentally moving a ball on the green has been eliminated, as has the penalty for touching the ground or water in a penalty area. You can even "generally" touch the sand with your club when in a bunker, though not right next to your ball, and you can remove loose impediments in bunkers and penalty areas just as you always could elsewhere on the course. For a comprehensive look at the new rules visit www.usga.org.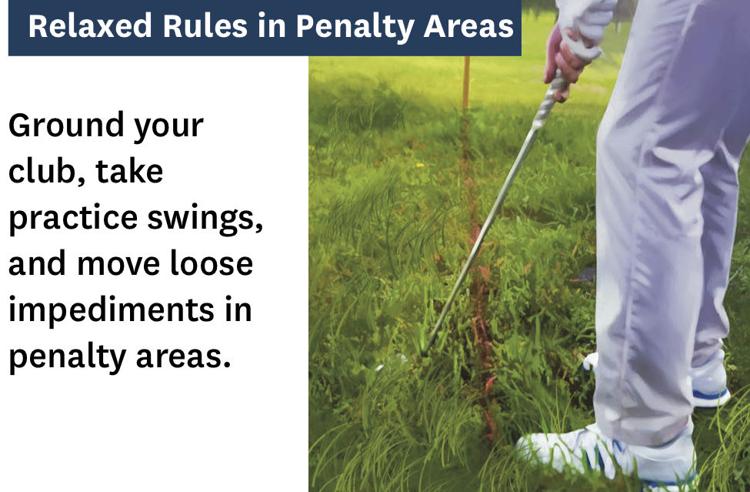 "It'll take time," Linneman said, "but I think the average person will find (the changes) make sense.
"What do I think will be the hardest? People dropping the right way. Thirty-five years people have been dropping from shoulder height. It's going to take some time."
That's the beauty of living in a place where winter keeps us off the golf course for an extended stretch, said John Morrissett, former USGA rules director and now competition director at Erin Hills. Unlike the pro in Hawaii, he said, "We have plenty of time to get ready for that" before tournaments begin in May.
Morrissett and Linneman both believe the USGA and R&A have done a masterful job of simplifying the often-daunting Rules of Golf while at the same time injecting a generous dose of common sense. For example, it never benefited a player who hit a double chip or who hit a shot that caromed off a bunker face and hit him on his body, so why should the Rules of Golf pile on to such misfortune? The theme in the changes, Morrissett said, "is sort of a no harm, no foul" approach.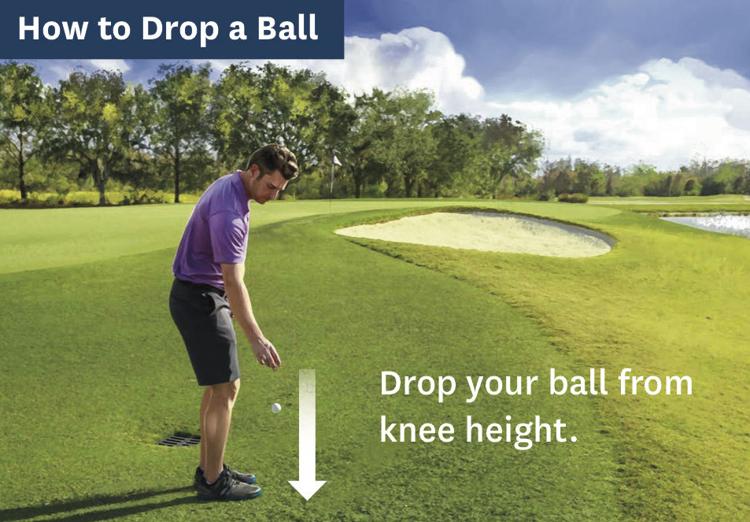 "Odds are you didn't benefit from that shot hitting you in the head, so why penalize you? An absolutely tremendous amount of thought and work went into it. There are a lot of very good changes." "I love 'em, I love 'em, absolutely," Linneman said of the changes. Until Jan. 1, a golfer looking for a lost ball would be penalized for stepping on it and moving the ball, even if accidentally. But why? he said. "Most accidental actions are now not penalized. That makes nothing but sense."
The new rules also embrace modern technology, Linneman said. In the near future, players in a competition could keep their scores on electronic tablets or on their phones instead of using official scorecards and certify their scores at the end of their round. And the rules are now more gender friendly. Instead of referring to "the player" or "he," in all cases the new rules refer to "he or she" or "his or her."
It will be up to tournament participants to know the new rules before play begins but the WSGA will do what it can to help prepare them. At each tournament a sheet of rules updates will be presented to every player, Linneman said. The WSGA will conduct two full-day seminars for Wisconsin PGA professionals and their assistants to get them up to speed before the season begins, and will also host four seminars across the state in February and March for the general public. Additionally, if any group or golf club requests a rules seminar WSGA will send a rules official to lead the discussion.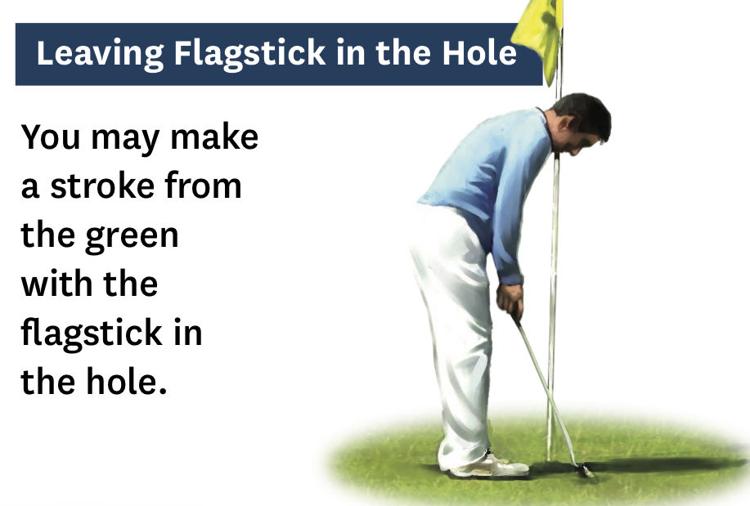 In the beginning, the changes could cause some problems until competitors can absorb the nuances, Morrissett said.
"It's only through time and experience with the new rules book ... that the anxiety level should decrease. I think in general when people can understand what a rule means philosophically" it will be easier to understand them.
Not surprisingly, both rules gurus said all golfers would benefit from becoming more attuned to the Rules of Golf, even more casual players who don't take part in serious competitive events. The fundamental rule of golf is that players are expected to know and follow the rules, to call out penalties and honor the sport.
"With other sports the culture is to see what you can get away with," Morrissett said, "whereas in golf it's the opposite. I think a lot of people want to play by the rules but just don't know the rules. Playing by the rules does put the game in a different light."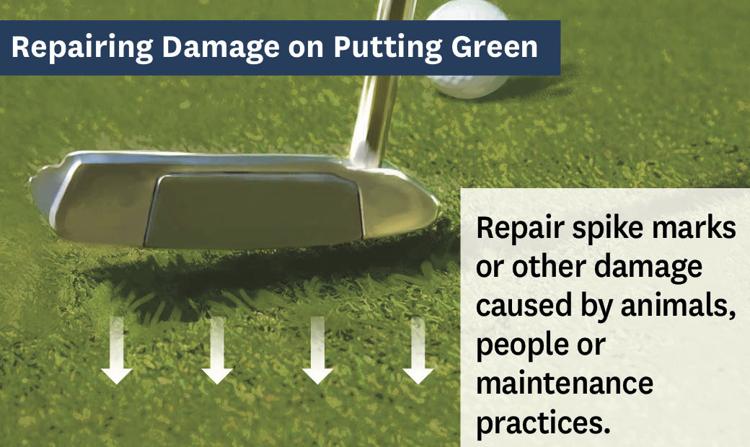 Linneman agreed.
"That's one of the great things about golf. Could you imagine in the NBA if the players would call their own fouls?
"Are you still enjoying the game of golf if you break the rules? Yes," he said. "(But) rules are important. When you get to a competition there's a set of rules that all the players (must heed).
"I will say one thing — knowing the rules is never going to hurt the player. Never. It's only going to help them."
---