Harris English has not been vaccinated for COVID-19, but the prospective U.S. Ryder Cup team member said he would comply if the PGA of America asked him to get vaccinated before the matches, Sept. 24-26 at Whistling Straits.
"I am not vaccinated, but I'm definitely thinking about it in the next few weeks if it makes it way easier," English told Wisconsin.Golf in a telephone interview. "I would be on board with that because obviously I don't want that to be the cause of me not playing."
English, who won the Sentry Tournament of Champions in January and the Travelers Championship in June, is eighth in the U.S. Ryder Cup point standings. He has never played in the biennial matches. The top six at the conclusion of the BMW Championship on Aug. 29 automatically qualify for the 12-man team. One week later, captain Steve Stricker will announce his six at-large picks.
With the Delta variant spiking, the PGA of America reportedly is asking players if they would be willing to get vaccinated before the event. English did not say whether he'd been asked. It's possible, though probably unlikely, that the PGA could make vaccination a requirement to play in the Ryder Cup.
According to the PGA Tour, more than 70% of players and 90% of caddies are vaccinated.
"I can't speak for other guys," English said. "Everybody kind of has their own personal opinion about it, which I respect, but I guess the PGA of America has to do what it has to do."
Bryson DeChambeau and Spain's Jon Rahm both withdrew from the Tokyo Olympics after testing positive for COVID-19. Rahm's positive test came two months after he tested positive while playing in the Memorial Tournament. He had to withdraw, even though he'd built a six-stroke lead after three rounds and likely would have gone on to win.
DeChambeau told reporters last week that he still hasn't been vaccinated.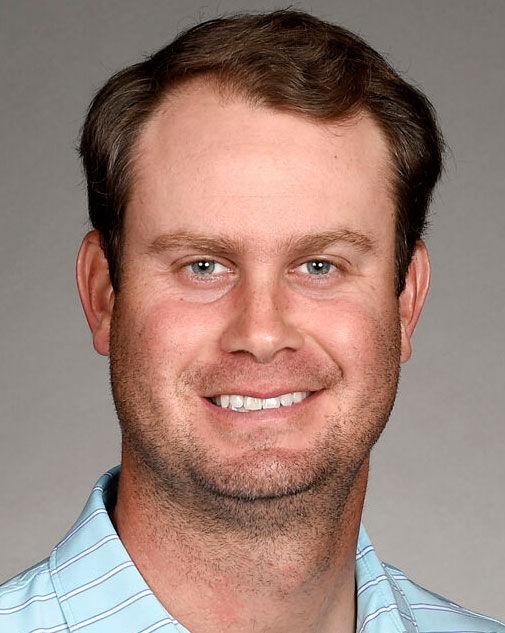 "I'm young enough. I'd rather give (the vaccine) to people who need it," he said. "I don't need it. I'm a healthy, young individual that will continue to work on my health. I don't think taking the vaccine away from someone who needs it is a good thing."
DeChambeau received backlash for his comments, because there is no vaccine shortage in the U.S., according to the Centers for Disease Control.
One idea the PGA of America and Ryder Cup Europe could be considering is bringing more than 12 players to the Ryder Cup, so that there are substitutes if one (or more) tests positive.
English said he thought most players would embrace that idea, even if it meant they wouldn't get a chance to actually compete in the matches.
"I think that would be a lot of fun," he said. "You're still part of the team. There's guys from the Milwaukee Bucks who didn't play a minute in the playoffs, but they're part of the team and part of practices and they're still getting a ring, too. Yeah, I would embrace that role, for sure, and would not have any problem with that."
As for the possibility that galleries could be reduced at Whistling Straits if the variants continue to spike, English said, "Nobody wants to see the galleries shrink at the Ryder Cup. The atmosphere makes that tournament, just from watching them on TV; I've never actually been to a Ryder Cup. But everybody wants the atmosphere to be what it is at the Ryder Cup and hopefully they can figure out how to have that."
Three tournaments remain – the Wyndham Championship this week, followed by The Northern Trust and the BMW Championship – before the top six in the U.S. point standings are finalized. English trails, in order, Collin Morikawa, Dustin Johnson, DeChambeau, Brooks Koepka, Justin Thomas, Xander Schauffele and Jordan Spieth.
English, 32, also is No. 4 in the FedEx Cup point standings.
"I've got to keep playing well," he said. "I'd love to make the (Ryder Cup) team on my own in the top six. I don't really want to have to be a pick for the team. I want to be on the team on my own merit, so I know the next few weeks are big. I'm going to keep trying to play well and, A, move up in the FedEx Cup and have a chance to win that and, B, try to move up in the Ryder Cup standings."