HAVEN – Informed by analytics and input from many, but relying heavily on his gut, U.S. Ryder Cup captain Steve Stricker completed his team Wednesday by announcing his six at-large picks. Four of them have never played in the Ryder Cup and all are 32 or younger, which makes this U.S. team one of the youngest and least experienced in recent history.
Given that two of the six automatic qualifiers – Collin Morikawa and Patrick Cantlay – also are first-time Ryder Cuppers, fully one-half of the players on Stricker's team have had no previous experience in the biennial matches.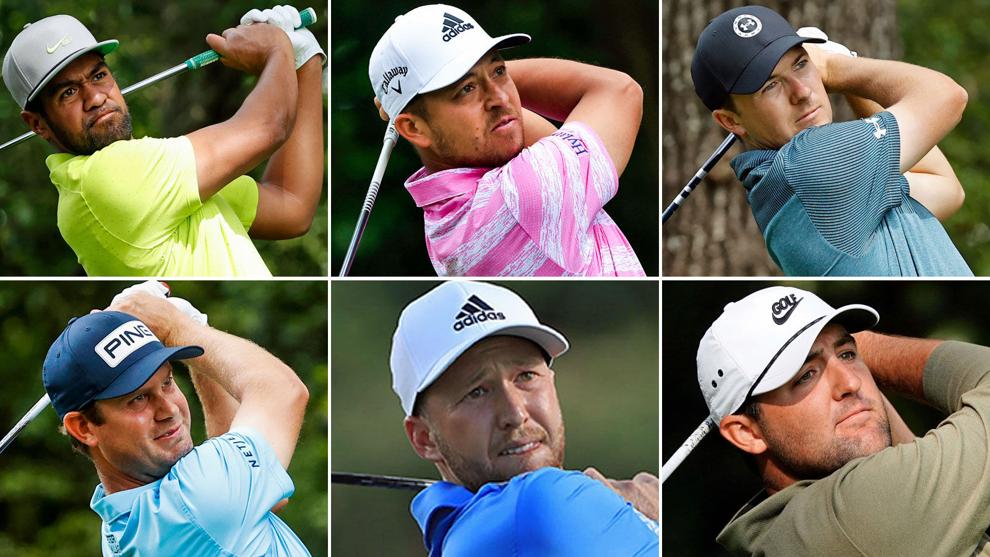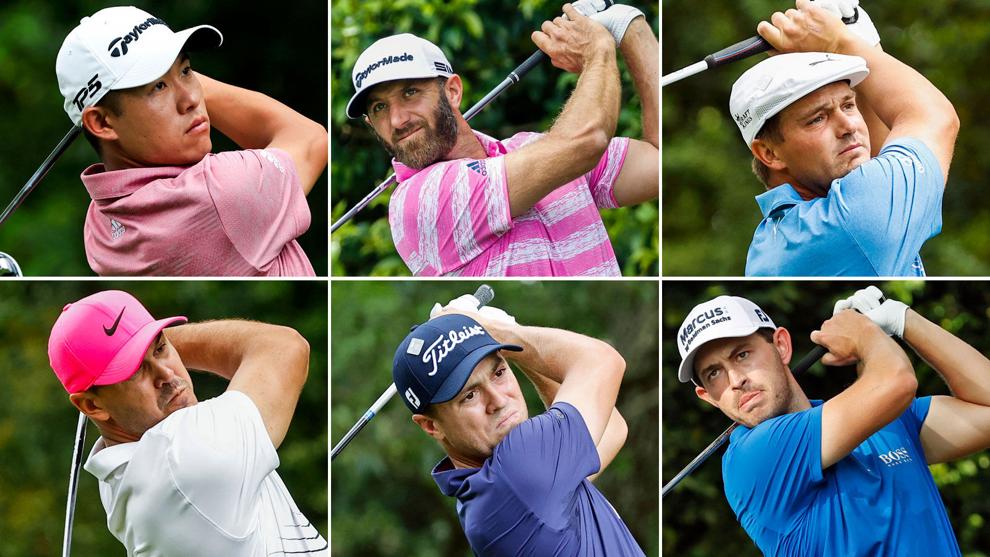 They will face what is expected to be a veteran-laden European team in the battle for Samuel Ryder's 17-inch trophy, Sept. 24-26 at Whistling Straits.
Stricker's picks are 28-year-old Jordan Spieth; Tony Finau, who turns 32 on Sept. 14; Daniel Berger, 28; Xander Schauffele, 27; Scottie Scheffler, 25; and Harrish English, 32. Of those six, only Spieth, with three previous Ryder Cup appearances, and Finau, with one, have experience in what is considered the most intense and nerve-racking competition in golf.
They will join qualifiers Morikawa, 24; Cantlay, 29; Dustin Johnson, 37; Bryson DeChambeau, who turns 28 on Sept. 16; Justin Thomas, 28; and 31-year-old Brooks Koepka – assuming his recent wrist injury does not sideline him – to make up a team long on firepower but short on white whiskers.
The average age of Stricker's picks is 27.5 and the average age of all team members will be 29.1 when the matches get underway.
"We are looking to the best players to perform here at Whistling Straits and these six guys that we picked, we feel like fit Whistling Straits to a 'T,'" Stricker said. "We have done an analysis of rookies since 2008, and U.S. rookies have a 40-29-17 record in the Ryder Cup. So, rookies fare very well in this type of format."
Johnson has 16 Ryder Cup matches under his belt (7-9-0 record) and Spieth has 14 (7-5-2), but no other U.S. player has more than eight. The entire U.S. team has played 49 total matches. For comparison's sake, Spain's Sergio Garcia and England's Ian Poulter, expected to be named to the European team by captain Padraig Harrington next week, have played a combined 63 matches.
Stricker is counting on his players to make up for their overall lack of Ryder Cup experience with intimidating power off the tee, compatibility in the team room and in the partner formats, superior putting touch on what are expected to be extremely fast greens at Whistling Straits and youthful energy and enthusiasm.
"They bring in an excitement level that is unmatched, I think, and they are eager, they are willing to learn," he said. "They just want to have that opportunity and they will do anything for that opportunity. They are just eager to get in there and play and they are excited to be a part of this.
"I'm not saying that veterans aren't (excited), but they just come here with eyes wide open and a 'put me in, coach,' kind of attitude. So, it's refreshing. It's great to see."
Schauffele, Finau and Scheffler all rank among the top 40 on the PGA Tour in driving distance, while English, Schauffele and Spieth all rank among the top 30 in strokes gained-putting. All 12 team members rank among the top 25 in birdie average.
Stricker and his assistant captains studied data from Scouts Consulting and took into account not only measurables such as driving distance and putting average, but also how players perform in the wind and how their games would complement one another's in foursomes and fourball matches.
"We looked at all of that," he said. "We looked at their stats. We looked at how pairings going forward could be made with these six guys that we picked today. We have long conversations with my assistant captains trying to make sure that we're going to do the right thing and pick the right guys."
Still, Stricker is leaving himself open for criticism if the team doesn't perform. This is the first time since 1969 that the U.S. team will be without a player in his 40s. The average age of the last three U.S. teams: 33 in 2014, 33 in 2016 and 32 in 2018.
Gone are Ryder Cup stalwarts such as Tiger Woods (still recovering from injuries suffered in a February car crash), Phil Mickelson (now one of Stricker's assistant captains), Bubba Watson, Jimmy Walker and Brandt Snedeker.
Then again, Europe has won four of the last five Ryder Cups, seven of the last nine and nine of the last 12. And Woods, Mickelson and Watson – all multiple major championship winners – have losing Ryder Cup records.
"I'm not trying to knock on any veteran, but I think like Stricker said, the game is getting younger," Schauffele said. "Tiger Woods is to blame. But kids are getting better and better."
Finau, Schauffele and Spieth, who finished seventh, eighth and ninth in the points, were considered by many to be locks to make the team. But in making his picks, Stricker passed on Patrick Reed, who finished 11th in the points, to pick Berger (12th). And he passed on Webb Simpson (13th) to pick Scheffler (14th), who has not yet won on the PGA Tour but has top-10 finishes in the last three majors.
Reed, nicknamed "Captain America" for the passion he brings to the Ryder Cup, owns a 7-3-2 record in three previous appearances. He recently recovered from bilateral pneumonia and before that missed two tournaments with an ankle injury.
Reed drove from Houston to Atlanta last week to tee it up in the Tour Championship in an attempt to show Stricker that he would be ready for the Ryder Cup. He shot 72-69-66-71 at East Lake and finished 25th in the 29-player field.
Stricker had to break the news to Reed that he would not be on the U.S. team.
"Yeah, Patrick Reed, that was a very, very difficult call," he said. "Kind of lost sleep over that one. He's a tremendous competitor. He brings a lot to match-play golf. His record at the Ryder Cup is pretty darned good. It was a very difficult call. It wasn't an easy one. It was just the uncertainty of his health and really the lack of play that led to our decision down the stretch."
As for Koepka, who withdrew from the Tour Championship in the third round with a wrist injury, Stricker said contingencies had been discussed in the event that the world's 10th-ranked player is not sufficiently healed to play.
"We've talked amongst ourselves, amongst my assistant captains and myself, and we have some options out there if it gets to that," he said.

The entire 12-man U.S. team, and the players' caddies, are expected to be at Whistling Straits this weekend for practice rounds and team-bonding exercises. Though players have played practice rounds at previous Ryder Cup venues, Stricker said he thought this was the first time the entire team would be together before the matches.
"My message from Day 1 has been to try to out-prepare the other team," he said. "For me, it's been that way throughout my career, just trying to prepare the best I can when I go into events.
"So, I'll prepare these guys. Let's get in as much practice as we can here. Maybe take a little bit of the stress of Ryder Cup week off our plates by getting our work done now, earlier than Ryder Cup week, and get some rest that week. I'm excited to see them. We'll go out, have a good time, get to learn the course a little bit, work on some pairings during that time."
In less than two weeks, Sticker's 31 months of preparation for the 43rd matches – along with his young team – will be put to the ultimate test.
"Let's get 'er going, right?" he said. "It's been long enough. It's about time, and we're all excited to just have this event right around the corner. Now, the fun starts."