Let's get this straight from the start: Whistling Straits is not a links golf course.
Oh, it looks like a links, with its jumble of dunes, bunkers and moguls and Lake Michigan shimmering – on a sunny day, anyway – in the background. When the wind blows or rain whips across the desolate landscape, it certainly feels like a links.
But it's all an illusion created by a master illusionist, the late course designer Pete Dye.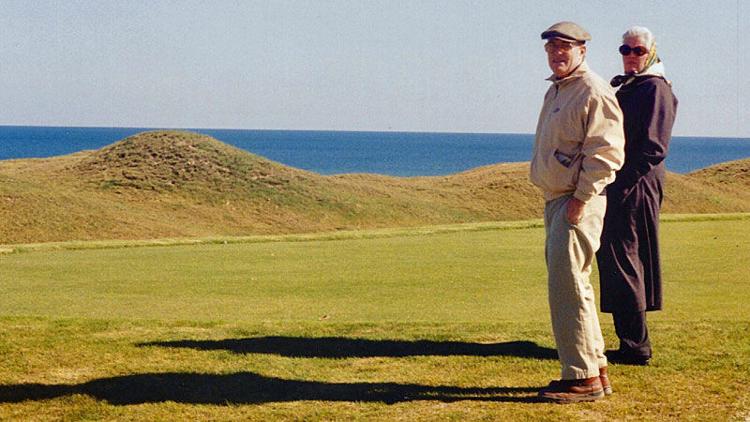 Whistling Straits was built atop clay, and though the fairways have been top-dressed with thousands of tons of sand since it opened in 1998, it does not play like the sandy seaside links of Scotland and Ireland. Golfers negotiate the Straits through the air, from point A to point B, and not on the ground. The turf is not as firm and bouncy as one would find on a true links. There is no prickly gorse or Scotch heather.
So, though the aesthetic suggests Ballybunion or Royal County Down, Team Europe won't have any sort of advantage in Haven, Wis. during the 2020 Ryder Cup. The Europeans will be thousands of miles from home in September, on a golf course surrounded by Wisconsin farmland. It's not a home game for them.
Not everyone, however, agrees.
"It just doesn't make sense to me that we would take the match to a links-style golf course to try to beat those guys, so I don't understand the decision to go there," 2008 U.S. Ryder Cup captain Paul Azinger told me in January. "I don't necessarily like the choice as a way to give us our best chance to win.
"It's a razor-thin line between winning and losing that competition. You take that European team to that style of golf course and I don't think you've tilted that razor-thin edge to your benefit."
Respectfully, I think that's an overreaction. It doesn't matter what a golf course looks like. Of far greater importance is how it is designed to be played. While Whistling Straits admittedly is not an "American" parkland venue such as Medinah or Hazeltine National, the domestic Ryder Cup venues in 2012 and 2016, it is more target style than links.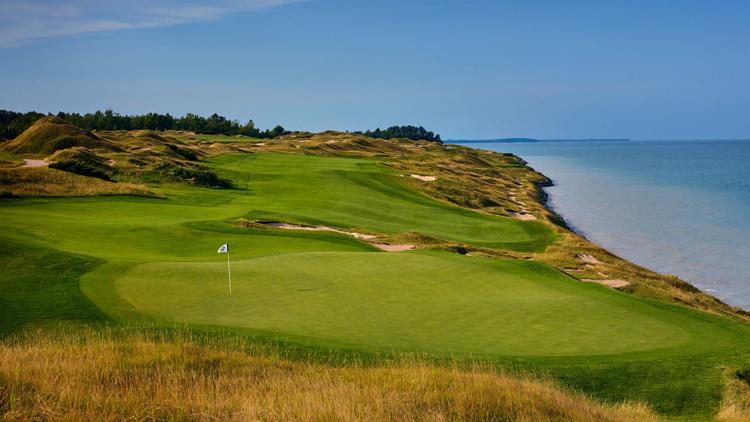 "I just think it lends itself to good golf," said Kerry Haigh, the PGA of America's chief championships officer. "As any championship winner does, you've got to hit the ball well, you've got to putt well, you've got to chip well. And in this case, you have to have some imagination for the times if and when you do miss. It certainly brings out the best in every golfer."
Of the three PGA Championships contested at Whistling Straits, in 2004, 2010 and 2015, Americans have fared better than Europeans based on top-10 finishes.
In 2004, Paul McGinley of Ireland was the highest European finisher (T-6) and he is now 53 years old. In 2010, Germany's Martin Kaymer was the champion, but he currently is ranked 112th in the world and faces an uphill climb to make the European Ryder Cup team.
The only other top-10 finishers from Europe in the last two PGAs were Rory McIlroy of Northern Ireland (T-3 in 2010) and Justin Rose of England (4th in 2015). Both are all but shoo-ins to make the 2020 team.
American top-10 finishers in 2010 were Bubba Watson (2), Zach Johnson (T-3), Dustin Johnson (T-5), Jason Dufner (T-5) and Matt Kuchar (T-10). In 2015, Jordan Spieth (2), Brooks Koepka (T-5), Dustin Johnson (T-7), Kuchar (T-7), Robert Streb (T-10) and Tony Finau (T-10) all cracked the top 10.
Of those players, Koepka and Dustin Johnson currently are Nos. 1-2 on the U.S. Ryder Cup points list and Finau and Kuchar are Nos. 9-10.
In other words, the U.S. Ryder Cup team will have had considerably more success than the European team at the Straits.
Plus, U.S Ryder Cup captain Steve Stricker of Madison will get to tweak Whistling Straits as he sees fit. Stricker can ask Haigh, who is responsible for the course set-up, to widen or narrow fairways, let the rough grow deep or cut it back and determine the speed of the greens.
"It will be up to Steve to set it up based on his team," Haigh said. "Obviously, (the Ryder Cup point standings) are changing every week. I would think by the middle of the summer he'll have a better idea of who will be on his team and presumably then will make some decisions on how he wants the course to be set up."
The philosophy in recent Ryder Cups has been to set up the U.S. venue to favor the Americans' aggressive bomb-and-gouge style of play. But there are two reasons Stricker might go away from that formula: 1) The top Europeans play mostly on the PGA Tour and have their share of bombers, including Tyrell Hatton, Tommy Fleetwood, Danny Willett, McIlroy and Shane Lowry, all of whom rank among the top 10 in driving distance; and 2) Stricker said the Americans' aggressiveness has hurt as much as helped them in the Ryder Cup.
"We make just as many birdies as the Europeans do," he said, "but we make more bogeys than they do."
Stricker will have no control over tee and hole locations. Those are determined jointly by Ryder Cup Europe and the PGA of America.
Also out of Stricker's control – and everybody else's – is the weather. The Ryder Cup is scheduled for Sept. 25-27, a time of year when just about everything but searing heat or snow is possible. Fog, wind, rain and temperatures that could vary from the low 50s to the low 80s are all in the mix.
No matter how the course presents during the Ryder Cup, the Americans will have an advantage also because a large majority of the galleries daily will be comprised of U.S. fans. It's hard to win a Ryder Cup road game – the Americans have not won in Europe since 1993, though the Europeans have won three times in America during that span, most recently in 2012.
Still, as it always does in a Ryder Cup, the outcome will hinge on who plays better and, more specifically, who holes more putts in the 10- to 20-foot range.
Europe has won four of the last five Ryder Cups, seven of the last nine and nine of the last 12. Two years ago, at Le Golf National in Paris, the Americans absorbed a stinging 17½ to 10½ defeat.
"Bottom line is, they played great and they outplayed us," Stricker said. "We're going to have to make the putts that we need to and hit the key shots down the stretch that we need to hit to come out on top."