With a vaccine being administered and eight months to get the coronavirus pandemic under control, the Kohler Co. and the PGA of America are planning on a full contingent of spectators and corporate guests to attend the 43rd Ryder Cup, Sept. 21-26 at Whistling Straits.
Michael O'Reilly, director of golf operations for Kohler Co., said in a virtual call with reporters that officials are planning on a "normal Ryder Cup," which would mean as many as 45,000 people on the grounds daily.
"The original plan is what we're going with right now," O'Reilly said. "We're (planning for) 40,000 to 45,000 spectators or people on site per day. … Obviously, the PGA of America and the Kohler Co. are going to adhere to state and local guidelines and recommendations.
"There's a lot of golf tournaments to be played between now and late September, including the PGA Championship in May down in Kiawah (Island, S.C.). We have the opportunity to learn a lot along the way as things change and evolve. But as of right now that's what we're hoping for – full attendance and full corporate hospitality."
The Ryder Cup, originally scheduled for September 2020, was postponed one year by the pandemic. One of the reasons was the biennial event would have been impossible to stage with spectators, given social distancing guidelines. With only 24 players – two teams of 12 each from the United States and Europe – fans would be standing shoulder to shoulder to watch a handful of matches.
Professional sports teams and leagues are starting to ease restrictions on numbers of spectators. The Green Bay Packers allowed nearly 9,000 fans to attend the NFC Championship Game at Lambeau Field on Sunday, and 22,000 spectators, including 7,500 vaccinated health-care workers, will be allowed to attend the Super Bowl in Tampa next month.
The PGA Tour is slowly ramping up the number of fans allowed at its tournaments. In November, the Vivant Houston Open was the first to allow spectators, with about 2,000 fans on hand each day.
The Waste Management Phoenix Open, Feb. 4-7, will limit attendance to fewer than 5,000 fans daily. Masks will be required throughout the grounds and guests will undergo thermal screening. The tournament normally attracts between 600,000 and 700,000 fans throughout the week.
The hope is that by September, the pandemic will be under control and the number of cases will have sharply declined.
"We have everything mapped out as (if) we're having fans and all the corporate hospitality and merchandise tents – everything that goes into a normal Ryder Cup," O'Reilly said. "That's what we're planning for right now."
It's a big year for golf in Kohler, with the June 4 scheduled opening of The Baths of Blackwolf Run, a short course featuring water hazards that double as swimming holes, a patio with fire pits and a massive putting course.
Also, the Meadow Valleys course at Blackwolf Run will be a co-host, along with Pine Hills Country Club, of the 101st State Open sponsored by the Suter Ward Group at Morgan Stanley. The State Open is scheduled for Aug. 16-18.
Those topics, and others, were addressed by O'Reilly in the virtual call: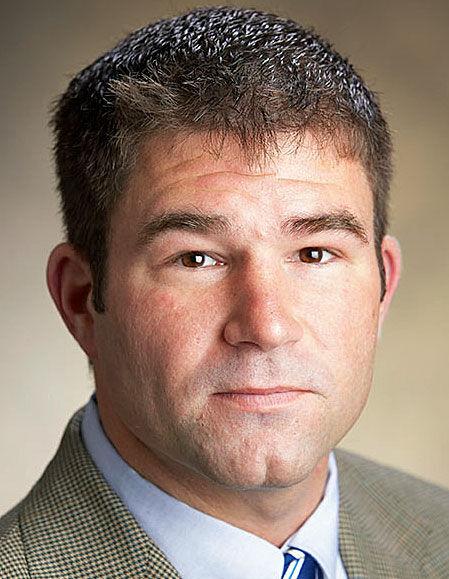 On U.S. Ryder Cup team captain Steve Stricker making reconnaissance trips to Whistling Straits: "Captain Stricker will be up here. Last year he was up here once. In 2019, he was up here a couple times. We expect him to be up at least a few times. Certainly, (he'll play) a few practice rounds. He really likes the golf course and the way it plays. He made a few small tweaks but nothing major to the golf course. His wife (Nicki) will be up to help with planning for the hospitality areas and team rooms."
On Whistling Straits playing differently for the Ryder Cup than it has for the three PGA Championships it has hosted: "I expect the temperatures to be a little cooler in late September. I expect the ground to be a little bit firmer. And there's a better chance of wind. In spring and fall is really when we get a lot of wind along Lake Michigan. The summer months, when the air is warm and the water is warm, we don't get as much wind. All the PGA Championships we've hosted, there's only been one or two days when there's been a significant amount of wind. The golf course plays very differently in the wind."
On The Baths of Blackwolf Run: "We've been talking about it for a long time, for many years. About a year and a half ago we finally pulled the trigger and started working on a project. It's a 10-hole par-3 golf course at Blackwolf Run. It's really, really well done. … The holes will range from 60 to 165, 170 yards. So there are some full-shot par-3 holes out there and certainly some shorter ones. The idea is you'll be able to tee it up wherever you want. If you want to play every hole under 100 yards, you can certainly do that. It's a very good design and it's coming together very nicely."
On the green fee for The Baths: "The green fee is $75, but that's for all day. So, it's complimentary replay. We have a junior rate of $25. And it's included in our golf packages as well so guests who are staying here on a two- or three-night package get a round on The Baths, and then complimentary replay. So, it's very affordable."
On the massive putting green at The Baths: "We built what could possibly be one of the biggest putting greens anywhere. It's almost two acres. You could easily put 36 holes out there and have a couple different putting courses. It's right on the first tee of The Baths."
On the Kohler Co.'s proposed fifth course, to be built on company-owned land annexed by the city of Sheboygan: "At this point there's not that much to report there. We do have a website up with information (proposedgolfcourse.com). But, yes, the city of Sheboygan did issue us our conditional use permit a few weeks ago. That was good news for us. The only thing that is contingent is that we finalize what we're working on with the state of Wisconsin. So, we've got a hurdle, maybe two, to overcome. But we are still planning on building a golf course there."
On 2021 resort bookings: "I'd say our bookings as of right now are actually slightly ahead of where we were at the same point last year. What I'm seeing is early in the year – and this is kind of what we expected – the May, June and July timeframes, we're well ahead. So, bookings are looking very good. And later in the year they're a little bit behind. I think what that's telling us is people are waiting a little bit longer to book trips, certainly to destinations like ours and maybe some others as well."