The long-awaited 2020 Ryder Cup at Whistling Straits in Haven, Wis., will be postponed until 2021 rather than be played in front of no fans or reduced crowds because of the coronavirus, according to a report on The Guardian website.
Ewan Murray of the London-based newspaper reported that an announcement is expected next week. No other information, including new dates for the matches that had been scheduled for Sept. 25-27 this year, was immediately available. Wisconsin.Golf has not confirmed the report. 
In the face of the global coronavirus pandemic that has claimed nearly a half-million lives and sidelined sports from baseball in America to the Summer Olympics in Toyko to Wimbledon and the British Open in England, the biennial event between the 12 best U.S. and 12 best European golfers would be the latest casualty.
According to Murray's report, "Talks between the PGA of America and the European Tour, who preside jointly over the Ryder Cup, and local government officials in Wisconsin are now close to completion despite a public line of 'no change' to existing arrangements."
The report also noted that work on grandstands, corporate tents and other spectator infrastructure that would normally be underway at Whistling Straits had not been started in any meaningful way. Wisconsin.Golf's Rob Hernandez confirmed that in a visit to the golf course Monday. However, a source familiar with the preparations told Wisconsin.Golf that the latest start of the buildup at Whistling Straits had been pushed back to July 6 to give officials more time to make a decision.
A PGA of America representative told Wisconsin.Golf that the organization had "no comment" on the Guardian report.
The Ryder Cup is the sport's most lucrative event, with an economic impact that would have been a projected $135 million this year. Players spend two years trying to qualify for their respective teams and then try to peak for the matches, played in front of rowdy, partisan galleries.
About 200,000 tickets sold out in an hour when they went on sale last fall.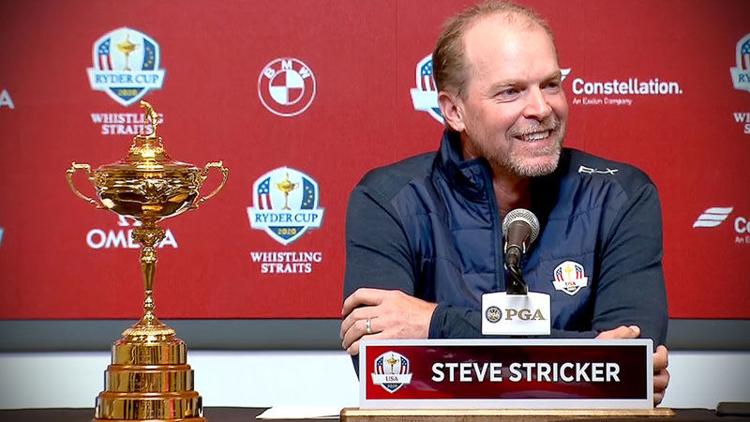 In recent weeks, U.S. Ryder Cup captain Steve Stricker of Madison had ruminated about whether the Ryder Cup should be played, and if so, with or without fans.
Before the PGA Tour's first tournament back this season after a three-month break, the Charles Schwab Challenge at Colonial Golf Course in Fort Worth, Texas, Stricker said he thought the matches could be held if the gallery was reduced by 50 percent.
Health officials have warned that the coronavirus would continue to spread through this year, possibly spike again this fall and winter, and not subside until an effective vaccine was mass produced and implemented. Social distancing guidelines have advised against mass gatherings of people.
Earlier this month, Stricker said he would "hate" for the Ryder Cup to be held without spectators.
"I mean, this event is made by the fans," he said on "The Golf Affect," a Madison-based radio show hosted by Paul Braun and Stricker's father-in-law Dennis Tiziani. "To me, if it was without the fans it almost would be a yawner of an event. The passion, I don't know if it would be there. The fans create all that unbelievable atmosphere that we play in front of. And without the fans, I don't know … it still would be a nice event, but I think the fans make it everything.
"And to cheat out the Wisconsin fans, I think, would be a crime. So, I just hope that when we do have it, it can be up to its full potential."
Players also spoke out, with a handful of them, including Brooks Koepka and Rory McIlroy, saying the Ryder Cup should be postponed if fans are not allowed. Koepka even said he could envision some players boycotting the event if it was played sans fans.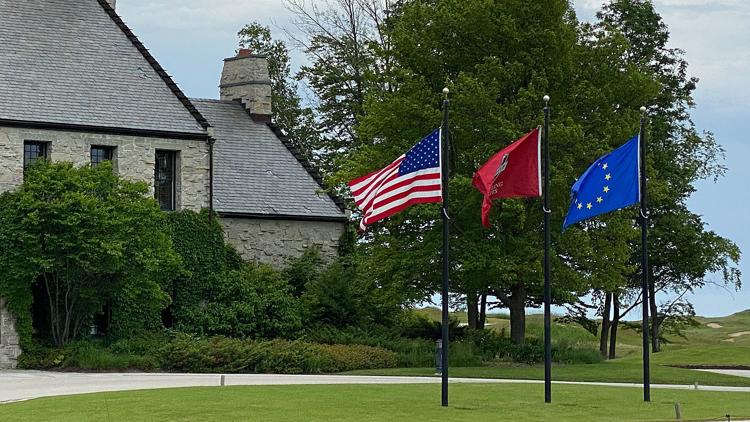 A Ryder Cup postponement is not unprecedented. In 2001, the event was postponed for a year following the terrorist attacks in the United States, which left the American players understandably unwilling to fly three weeks later to England for the matches at The Belfry.
Both teams had been finalized before the 9-11 attacks and those teams were retained when the matches were held in 2002.
How the criteria for choosing the U.S. team in 2021 would change is unknown. Earlier this month, the PGA of America had announced that Stricker would get six captain's picks instead of four. The other six players on the 12-man team were to qualify automatically based on points accrued through the completion of the BMW Championship, the second FedEx Cup playoff event, on Aug. 30.
In Wisconsin, the Ryder Cup was to be a culmination of a bustling summer, with the Democratic National Convention in Milwaukee adding to entertainment staples such as Summerfest and Milwaukee Brewers baseball. Instead, the Democratic National Convention, in some toned-down form, was pushed back from July to August, Summerfest was canceled and the Brewers will not be playing games at Miller Park.
The American Family Insurance Championship, a PGA Tour Champions event at University Ridge Golf Course in Madison, also was canceled.
Whistling Straits, one of four acclaimed Kohler Golf courses designed by Pete Dye, was awarded the Ryder Cup in 2005, so this year had been long awaited by golf fans. The golf course has also hosted the 2004, 2010 and 2015 PGA Championships.