KAPALUA, Maui, Hawaii – It's hard to find an American golfer more passionate about the Ryder Cup than Paul Azinger, whose captaincy of the winning team at Valhalla in 2008 stands as one of the few bright spots for the United States over the last two decades.
Azinger loves what the Ryder Cup represents. The biennial matches go to the heart of who he was as a player: prideful and pugnacious. The subject energizes him, so much so that even after a long day in the broadcast booth Saturday at the Sentry Tournament of Champions, he was willing – eager, even – to sit down for a 20-minute interview in the Golf Channel / NBC compound.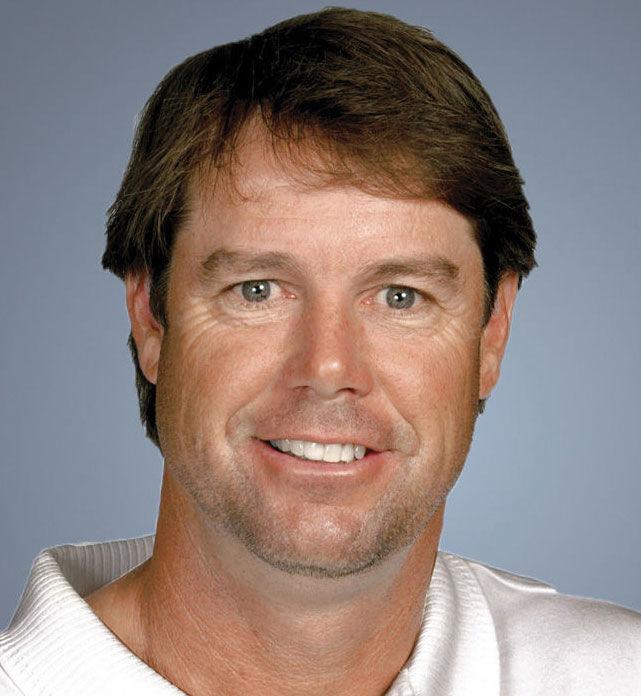 Azinger, 59, said he's had a few conversations with Steve Stricker of Madison, Wis., captain of the U.S. team that will try to reclaim the Ryder Cup at Whistling Straits in September. The Europeans crushed the Americans, 17½ - 10½ in Paris in 2018 and have won four of the last five Ryder Cups, seven of the last nine and nine of the last 12.
"They've killed us in that competition," he said. "It's in their blood. It's in our head. That's exactly the truth."
Zinger's advice to Stricker? Make sure you're ultra-organized and that your players are over-prepared. Then get out of their way, much as Tiger Woods did in leading the U.S. to a comeback victory in the Presidents Cup last month.
"I think Stricker needs to lay a lot of trust on those guys," Azinger said. "You've got to trust them to be great. He's not out there to hold their hand. He's out there to be organized, to sell the message of preparation and to make sure that they can get prepared."
He said motivational speeches, celebrities high-fiving players in the team room and inspirational videos were overrated.
"You don't need a great motivational speech," he said. "You don't need videos to get them motivated. All that does is make you more nervous. I did none of it. I didn't want any of that. When I played, we had Michael Jordan wishing us good luck, (Charles) Barkley wishing us good luck. The president is wishing me good luck. It made me 10 times more nervous. Don't show those videos. I wouldn't do that."
Stricker is the first U.S. Ryder Cup captain not to have won a major championship. Azinger, who won the 1993 PGA Championship, didn't know that but said it was irrelevant.
"Is he? What difference does it make?" he said. "It's not a winning formula, just because you won a major. We get our butts handed to us every single Ryder Cup. That's not a winning formula, you've had to have won a major. It's ridiculous. If Freddie Couples would have never won the Masters, he'd still be the best Presidents Cup captain ever."
Azinger's biggest concern about the 2020 Ryder Cup is Whistling Straits. He loves the course as a match play venue, but not for the Ryder Cup.
"It just doesn't make sense to me that we would take a match to a links-style golf course to try to beat those guys, and so I don't understand the decision to go there," he said. "I don't necessarily like the choice as a way to give us our best chance to win.
"There will be a home crowd advantage, but the course itself gives the look and appearance that it should favor the other team, which is not what you should be going for if you're the PGA of America and you really want to win. You shouldn't be going for a linksy-style course. I guarantee you it's right up their alley.
"It's a razor-thin line between winning and losing that competition. You take that European team to that style of golf course and I don't think you've tilted that razor-thin edge to your benefit."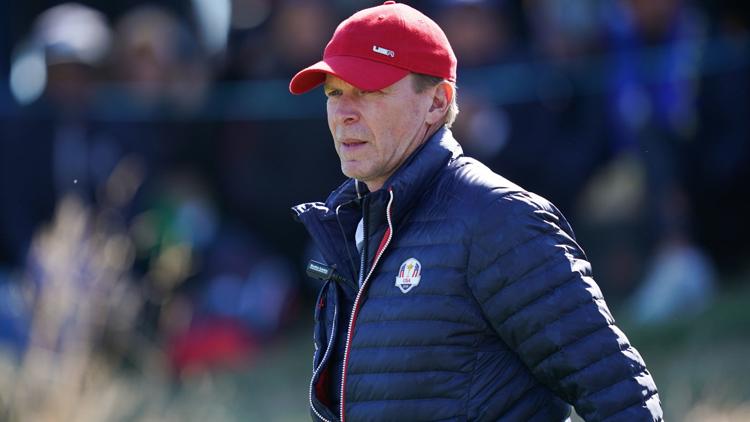 Stricker will have a say in how the course is set up for the matches, but Azinger isn't sure he can do much to give the Americans an advantage. If they do gain an edge, Azinger said, it will be because they set aside time to get to Whistling Straits well in advance of the Ryder Cup, played multiple practice rounds and learned every inch of the course.
"I just hope that Stricker can influence those guys to go there," he said. "A lot."
Win or lose, Azinger said, Woods should be next in line to be captain. Not only in 2022, but in every Ryder Cup after that, "until he doesn't want to do it anymore." Under Woods, the Americans rallied to beat the International team in the Presidents Cup last month in Australia.
"I would lobby for Tiger to be the all-time captain for both the Presidents Cup and Ryder Cup," Azinger said. "I just don't know who else is more qualified. Especially the way he handled the Presidents Cup and that situation and all the things I've heard since, how relaxed he was after they got waxed the first day.
"They were all stressed, didn't know how to act. He came in, big smile on his face, 'Hey, relax. We still have jet lag. We don't even know the course yet.'"
Azinger is more than willing to give Stricker advice, if asked. He was disappointed that some of the U.S. captains who succeeded him didn't adopt his pod system, in which he broke the team of 12 into three groups of four based on personalities and gave the players the authority over their practice schedule and even the pairings for the alternate shot and best-ball matches.
"We've lost seven of the nine since," Azinger said. "They haven't done it. Davis (Love III) did it, but Corey (Pavin) never even asked me what I did. He didn't care. (Tom) Watson called and asked me why I wanted four (at-large) picks instead of three but had no interest in what I was doing. No interest whatsoever.
"If you look back at our team, you're like, 'How did they win?' But then you look at who was together and, you know, it all kind of makes sense if you go off of personality."
ZINGER HAS FOND MEMORIES OF GMO
In 1984, Azinger was a struggling young tour pro, heading nowhere fast. He'd missed the cut in six of 13 starts. His best finish was a tie for 43rd. He and his wife were traveling in a motor home and were running out of money.
"We were broke," he said. "Broke."
Then he tied for 15th in the Bank of Boston Classic and followed it by tying for 13th the next week in the Greater Milwaukee Open at Tuckaway Country Club. Those two weeks literally turned his career around. A couple months later, he won the PGA Tour Qualifying Tournament and never looked back.
"I actually made $5,600 or something in Milwaukee," Azinger said. "That gave me 10 grand in two weeks to get ready for Tour school, and I won it. I kept my card in 1985 and paid all my sponsors back. Milwaukee was important to me."
The GMO's 42-year run ended in 2009.
"It was a fun tournament," Azinger said.
SCHAUFFELE IN POSITION TO REPEAT
Defending champion Xander Schauffele hit 16 of 18 greens in regulation en route to a 2-under 71 on the Plantation Course at Kapalua on Saturday and takes a one-stroke lead into the final round of the Sentry Tournament of Champions.
Schauffele, 26, is at 11-under 208 through 54 holes and is seeking to become the first repeat winner of the event since Geoff Ogilvy in 2009-10.
Leaderboard: Sentry Tournament of Champions
"I'm playing some good golf," he said. "It's really hard conditions. I think everyone feels like they're not getting everything they want out of their game, so it's sort of a battle of patience and what the course is willing to give you. … It'll be a fun day tomorrow, and we'll see how it goes."
Justin Thomas, the 2017 champion, shot a 69 and was in second place alone at 209. Defending U.S. Open champion Gary Woodland (69) was another shot back at 210, and seven players were tied for fourth at 211: Kevin Kisner, Jon Rahm, Collin Morikawa, J.T. Poston, Matthew Wolff, Joaquin Niemann and Patrick Reed.