Jerry Kelly has spent four years chasing Bernhard Langer and the high bar that the 63-year-old German sets annually on the PGA Tour Champions.
In doing so, the Madison golfer has come to admire Langer for more than his 41 victories on the senior circuit and the consistency of his performance year-in and year-out. Kelly has also been taking note of how ageless Langer appears.
2021 Cologuard Classic: Tournament field
| | | | |
| --- | --- | --- | --- |
| | Allen, Michael | Gamez, Robert | Parel, Scott |
| | Ames, Stephen | Gillis, Tom | Parnevik, Jesper |
| | Andrade, Billy | Goosen, Retief | Pate, Steve |
| | Austin, Woody | Goydos, Paul | Pavin, Corey |
| | Barron, Doug | Herron, Tim | Pernice Jr., Tom |
| | Bertsch, Shane | Huston, John | Perry, Kenny |
| | Broadhurst, Paul | Janzen, Lee | Petrovic, Tim |
| | Brooks, Mark | Jiménez, Miguel Angel | Quigley, Brett |
| | Browne, Olin | Jobe, Brandt | Quinn, Fran |
| | Byrd, Robin | Jones, Kent | Roberts, Loren |
| | Byrum, Tom | Jones, Steve | Sauers, Gene |
| | Choi, K.J. | Karlsson, Robert | Short, Jr., Wes |
| | Couples, Fred | Kelly, Jerry | Singh, Vijay |
| | Daly, John | Langer, Bernhard | Sluman, Jeff |
| | Dawson, Marco | Lehman, Tom | Smith, Jerry |
| | Day, Glen | Love III, Davis | Smoltz, John |
| | DiMarco, Chris | Lyle, Sandy | Stricker, Steve |
| | Duke, Ken | Maggert, Jeff | Sutherland, Kevin |
| | Dunlap, Scott | Mayfair, Billy | Tanigawa, Ken |
| | Durant, Joe | McCarron, Scott | Tolles, Tommy |
| | Els, Ernie | Mediate, Rocco | Toms, David |
| | Estes, Bob | Mickelson, Phil | Triplett, Kirk |
| | Flesch, Steve | Mize, Larry | Verplank, Scott |
| | Frost, David | Montgomerie, Colin | Waldorf, Duffy |
| | Funk, Fred | O'Meara, Mark | Weir, Mike |
| | Furyk, Jim | Pampling, Rod | Wood, Willie |
"He's just such a good guy to try and copy," Kelly said recently during a Microsoft Teams media day news conference for the 2021 Cologuard Classic, which begins Friday with Kelly as the tournament host and Langer as the defending champion. "I love diving into his head and finding out all kinds of things ... how to live your life and approach things. His way of life is all about prolonging his golf, but also prolonging his life. 
"He knows that he's not going to be able to keep playing golf forever. But I don't think he's going to stop playing golf when he's not competing."
That time doesn't appear to be coming anytime soon.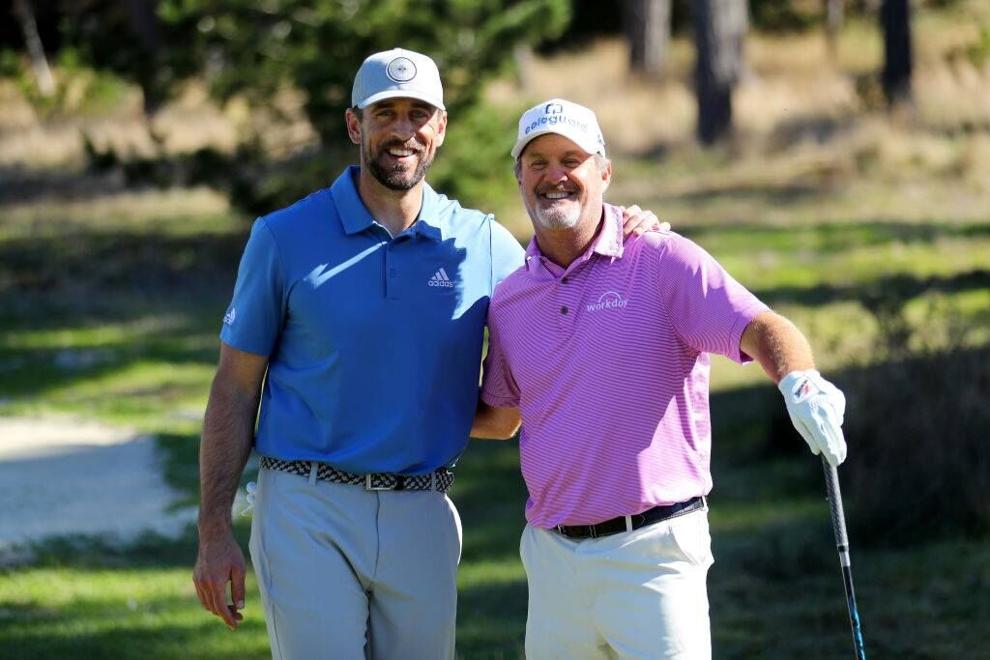 As he prepares to take on a star-studded field that includes Phil Mickelson, Madison's Steve Stricker, Jim Furyk, Davis Love III and Fred Couples, Langer comes to Omni Tucson National atop the 2020-21 wraparound Charles Schwab Cup points standings. He is No. 1 in scoring (68.31), No. 1 in putting (1.711 putts per greens hit in regulation) and No. 3 in greens hit in regulation (74.76 percent), showing that his immense skills have not diminished with age.
Credit for that, Kelly believes, goes to Langer's attention to physical fitness.
South African Gary Player, a nine-time major championship winner on the PGA Tour, brought attention to the importance of feeling young during his golden years on PGA Tour Champions. Langer, however, has used his commitment to fitness to forge an unprecedented run of success on the senior tour, having won the season-long Charles Schwab Cup five times — the first in 2010 at age 53 and the most recent in 2018 at age 61.
"I have alway's enjoyed working out; it's just part of my life," Langer said during the recent Cologuard Classic media day. "I do some cardio almost every day and some light weights and ropes and bands. I feel I have more energy, I feel better, I sleep better and I am healthier when I do work out."
Kelly, who turned 54 in November, admits he is trying to follow Langer's blueprint and carve out a similarly long and successful career on the PGA Tour Champions.
Longevity has long been a focus for Kelly, who had a stretch of 21 consecutive years on the PGA Tour with at least one top-10 finish from the time he earned his PGA Tour card in 1996 through 2016, the year he turned 50. The role physical fitness and overall health played in that run matches his approach to life after 50.
That's why Kelly jumped at the chance to partner with Exact Sciences, a Madison company that pioneered the DNA colorectal cancer screening process that became Cologuard. He has served as brand ambassador for Cologuard since 2017 and that led to Exact Sciences taking over sponsorship Tucson Conquistadores Classic the following year.
"Health and wellness, I had to focus on that pretty early," Kelly said. "Being able to play on the PGA Tour through my 40s, against all the young guys, I had to stay focused. I had to stay focused on working out. I had to stay focused on the mental side, which is all about being healthy. That was an extremely important aspect of my life that got me to playing (on the PGA Tour) all the way until I was 50.
"When I turned 50, it was kind of logical that (Exact Sciences CEO) Kevin Conroy and I kind of hooked up and had this idea of working around the Tucson tournament to get (cancer screening) awareness out."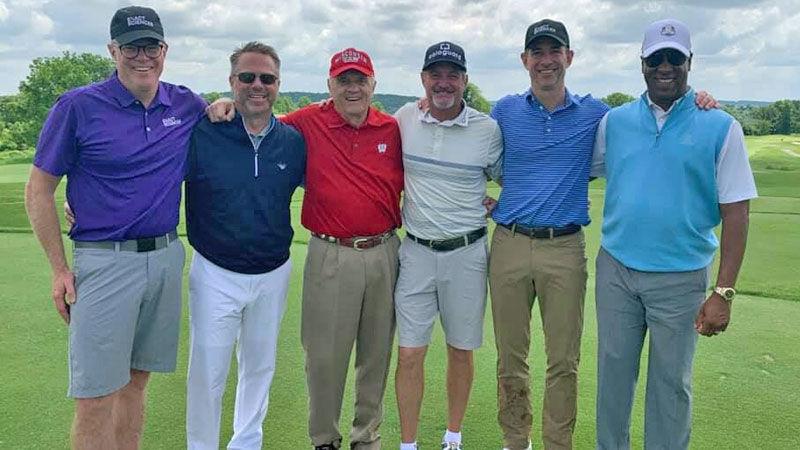 Kelly's cause was aided greatly in October when the U.S. Preventive Services Task Force recommended the starting age for cancer screening be lowered from 50 to 45. Had that recommendation been in place, Kelly believes his good friend and former University of Wisconsin hockey player Rob Andringa, who played in the Cologuard Classic pro-am with Kelly last year, might not have lost his 2½-year battle to stage 4 colon cancer three months later at age 51.
"With 'Ringo' passing in May, that was a tough thing for me," Kelly said. "That was late February/early March that he was playing (in the pro-am). That's tough. 
"I was told by the people who know this disease and its (quick) progression and I'm like 'No way. No way.' But it's the sad reality of the disease. ... They finally put the (cancer screening age) to 45 again. It's painful to think, but I know it would have saved Ringo's life. There's no question because he wouldn't have delayed (getting screened). He would have known at 45 and caught it early. He'd be alive today."
As for Kelly, he has developed a significantly greater awareness for his own mortality as he has raised awareness for colorectal cancer — statistically the third-leading cause of cancer deaths behind lung and prostate cancer — among others.
Growing up, "I never thought of family history — what was going on with my grandpa, what was going on with my uncles, what was going on with my parents, my siblings," Kelly said. "I thought we're just different people and all that kind of stuff. I pay attention to everything now; it's crucial that we do."
That's why Kelly pays special attention to Langer, who "never thought I'd still be playing professionally at (age) 63" considering he turned professional in 1972 (at age 15), joined the European Tour in 1975 (at age 18) and made the first of his 10 Ryder Cup appearances in 1981 (at age 24).
"It's always a battle," Langer said, "but I have been tremendously blessed to be able to play this long at this level."
Kelly, meanwhile, felt blessed to spend his first full winter at his off-season home in Phoenix.
After playing in all 15 events on the PGA Tour Champions, he felt rejuvenated coming into the 2021 portion of the 2020-21 wrap-around season caused by COVID-19 interruptions last year. It showed in his first start after the holiday break at the Mitsubishi Electric Championship at Hualalai where he shot 64-67-68 and finished third to Darren Clarke. 
"Understand, I can workout all I want when I'm up in Wisconsin, (but) it doesn't take the place of actually playing golf," Kelly said. "That two months is a lot to overcome up there. I can swing all I want, but once you even walk your first nine holes, you're like 'I'm gassed!'
"(Spending the winter in Arizona) definitely helps with that extra padding that the winter puts on you for warmth when you're in hibernation mode."