The record book will show that Charlie Danielson of Osceola tied for 58th place in the 119th U.S. Open at Pebble Beach.
It won't show how important the week was to a 25-year-old golfer who missed the entire 2018 season after knee surgery and started the year without status on any major tour.
This was an opportunity to gain valuable experience and prove something to himself, and Danielson came through with flying colors. Paired with 44-time PGA Tour winner Phil Mickelson in the third round and former world No. 1 Luke Donald in the fourth, the former University of Illinois standout held his own.
Danielson, who made it through local and sectional qualifying to get to Pebble Beach, closed with a solid 1-under 70 and finished at 5-over 289. Among those he beat were Jordan Spieth, Tommy Fleetwood, Brandt Snedeker, Rafa Cabrera Bello and Donald.
"It was an amazing experience to make my first cut at a major, especially with it being at Pebble Beach," Danielson wrote in a text message to Wisconsin.golf. "It was rewarding to play all four days and see how my game stacked up against the best players in the world."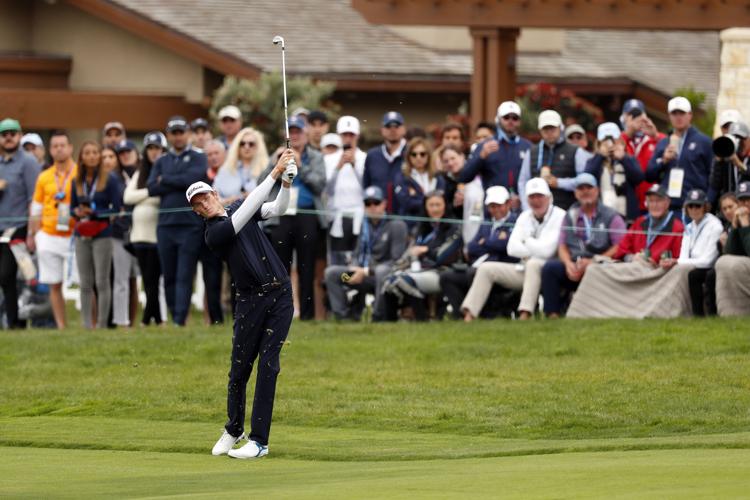 Danielson overcame a pair of triple-bogeys two holes apart on the front nine Saturday to play the final 28 holes in 1-under.
"Patience was a big key this week based on how tough the course was and even more so after my front nine on Saturday," he wrote. "I can take a lot of positives away from this week. Two bad holes held me back from a great finish."
Danielson has strung together some excellent golf in recent weeks. He went into the U.S. Open on the heels of top-10 finishes in his first two starts on the Mackenzie Tour-Canada, posting no score worse than 69.
There is a chance that his performance at the U.S. Open could lead to sponsor's exemptions on the Web.com Tour or PGA Tour.
The PGA Tour's inaugural 3M Open will be held in three weeks, July 4 through 7, at TPC Twin Cities in Blaine, Minnesota, about 35 miles from Osceola.
"My schedule is still up in the air and I will continue to play on the Mackenzie Tour," Danielson wrote.